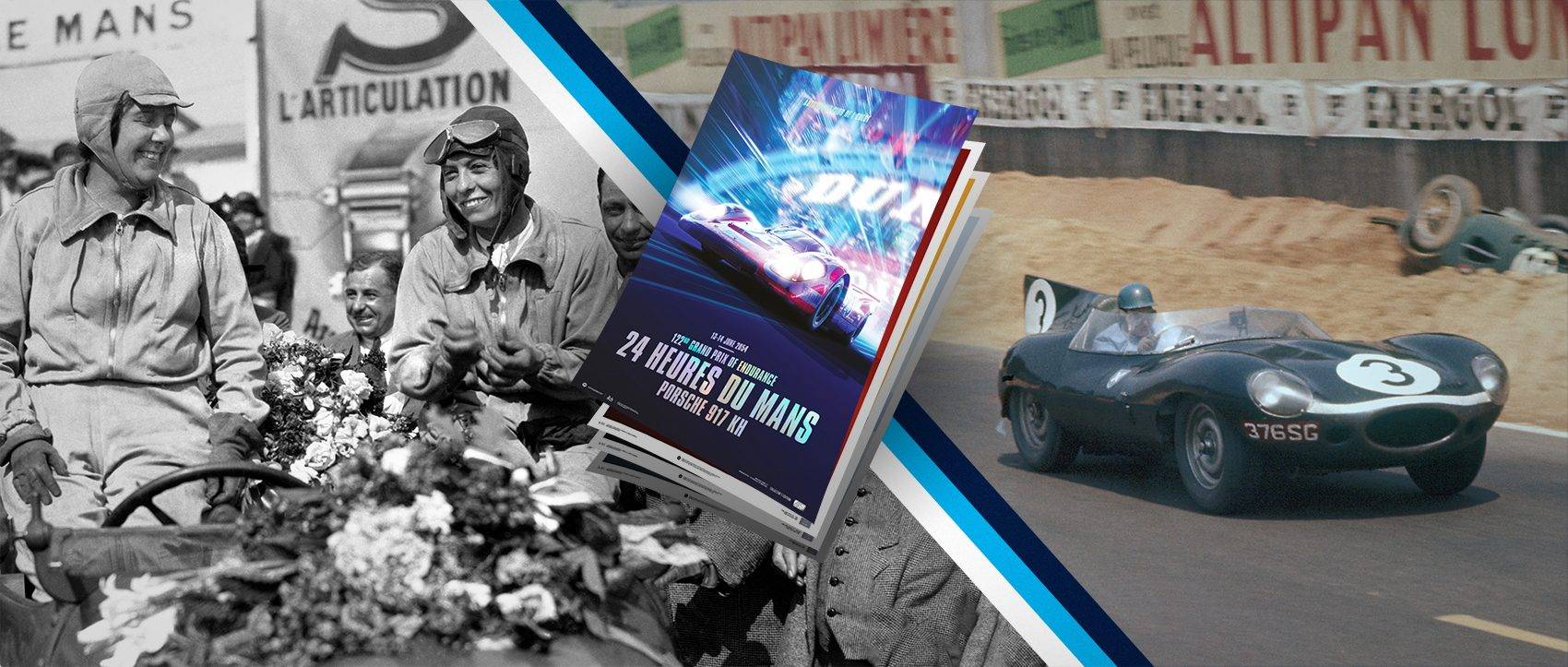 9 Decades of Le Mans, 9 Iconic Moments (Part 1)

---
9 Decades of Le Mans, 9 Iconic Moments (Part 1)
---
One of the world's oldest sports car endurance races, Le Mans, drives to a start on September 19 to mark its 88th edition. A postponement later, Le Mans will be held behind closed doors, but that should not prevent the motor sport from setting some more records and capturing iconic moments, both victorious and heartbreaking, which are typical of racing in its endurance format.
Presenting Part 1 of a 2-part series!

Often considered one leg of the Triple Crown of Motorsport, 24H of Le Mans is close to celebrating 100 years since the first race took place on the 24th week of the year 1923. Landmarks are always a good reason for grand celebrations but there's no time like now to reflect on some iconic moments of Le Mans, through the decade. Through the years, Automobilist has also developed several artworks which are a result of deep research into the history of this motorsport. We bring you a handful of the finest, some which have translated into bestseller artworks and posters, and others which are stories worth telling for time immemorial.

1927-1930: The Bentley Boys

Last year, the Mayor of Le Mans attended a ceremony in the town where a street was named "Rue des Bentley Boys." The boys in question were the young men who raced W.O. Bentley's first racing cars in the Le Mans 24 Hours between 1924 and 1930. The Bentley crew took four consecutive wins from 1927 to 1930. They were a group of wealthy amateurs who lived up to the Thirties ethos of partying hard and they caught the public's imagination. As W.O. himself said, "The public liked to imagine them living in expensive Mayfair flats… drinking champagne in nightclubs, playing the horses... at least several of them, this was not such an inaccurate picture".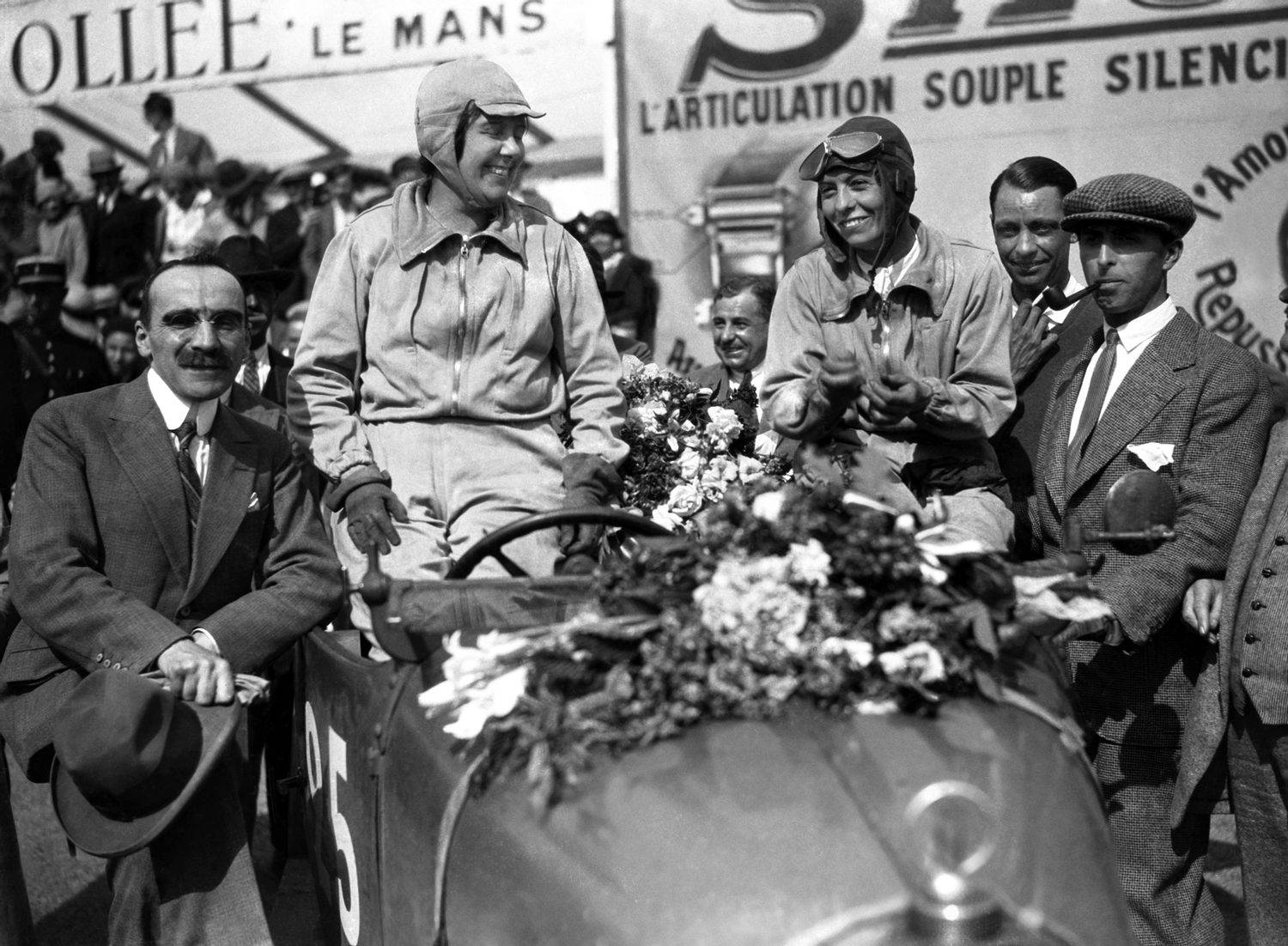 1930, '32: More power to Woman Power

Even in 2020, a woman doing well in motorsport is (sadly) big news. Imagine the reaction back in 1932, when a woman finished the Le Mans 24 Hours in fourth place overall. Step forward Odette Siko, who did just that, teamed with Louis Charaval in an Alfa Romeo. Two years earlier, Parisian Siko teamed with Marguerite Mareuse became the first all-female crew to take part in the endurance race, in a Bugatti Type 40 finishing seventh. After this, Siko concentrated mainly on rallying, but to this day, her fourth place finish is the highest ever by a woman in the most famous endurance race in the world.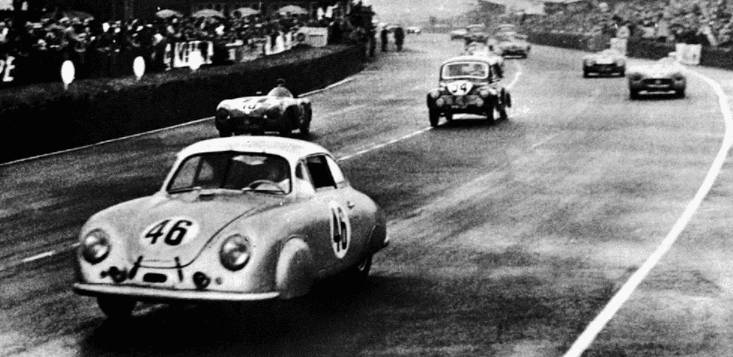 1950 Louis Rosier and his son driving OR 1951: Porsche 356 SL Gmünd

1950: "Can I borrow the car dad?"

"Can I borrow the car dad?" Words a parent dreads hearing, which is why today, young drivers often have trackers in their cars to monitor their driving. In 1950, a Renault dealer by the name of Louis Rosier sorted the problem by doing most of the driving himself in the 1950 Le Mans 24 Hours, only allowing his son, 25 year old Jean-Louis, to drive for a total of around 30 minutes. The Talbot Lago required an unscheduled engine fix and Rosier Sr. had his goggles smashed by an errant owl, but he still managed to win, one lap ahead of the second placed car.
1951: Porsche 356 SL Gmünd - Tall oaks from little acorns grow

Today, Porsche's name is synonymous with the Le Mans 24 Hours. Understandable, given it's the most successful manufacturer at the French classic with a total of 19 overall wins. The German marque also has 107 class wins and the first of those, in 1951, tells of humble beginnings that gave little clue of what was to follow. Race organisers approached Porsche about entering the first German car in the post-war era to take part.
Two of the 356 SL (Super Licht or Super Light) took part with their tiny engines, just over a litre in capacity, putting out just 46 horsepower, but they could still hit 160 km/h. These were the first Porsche cars to be built and immediately made an impression with their reliability. The number 46 car, driven by a French crew of Auguste Veuillet and Edmond Mouche, finished 19th overall and won its class. Having covered a distance of 2840.65km, the French pairing of Auguste Veuillet and Edmond Mouche became the first racing drivers to successfully bring a Porsche race car across the finish line in the Le Mans 24-Hour race, averaging 118.36km/h for the distance. That year, just 30 cars out of the original 60 starters finished the race, as contestants endured rain for two-thirds of the race.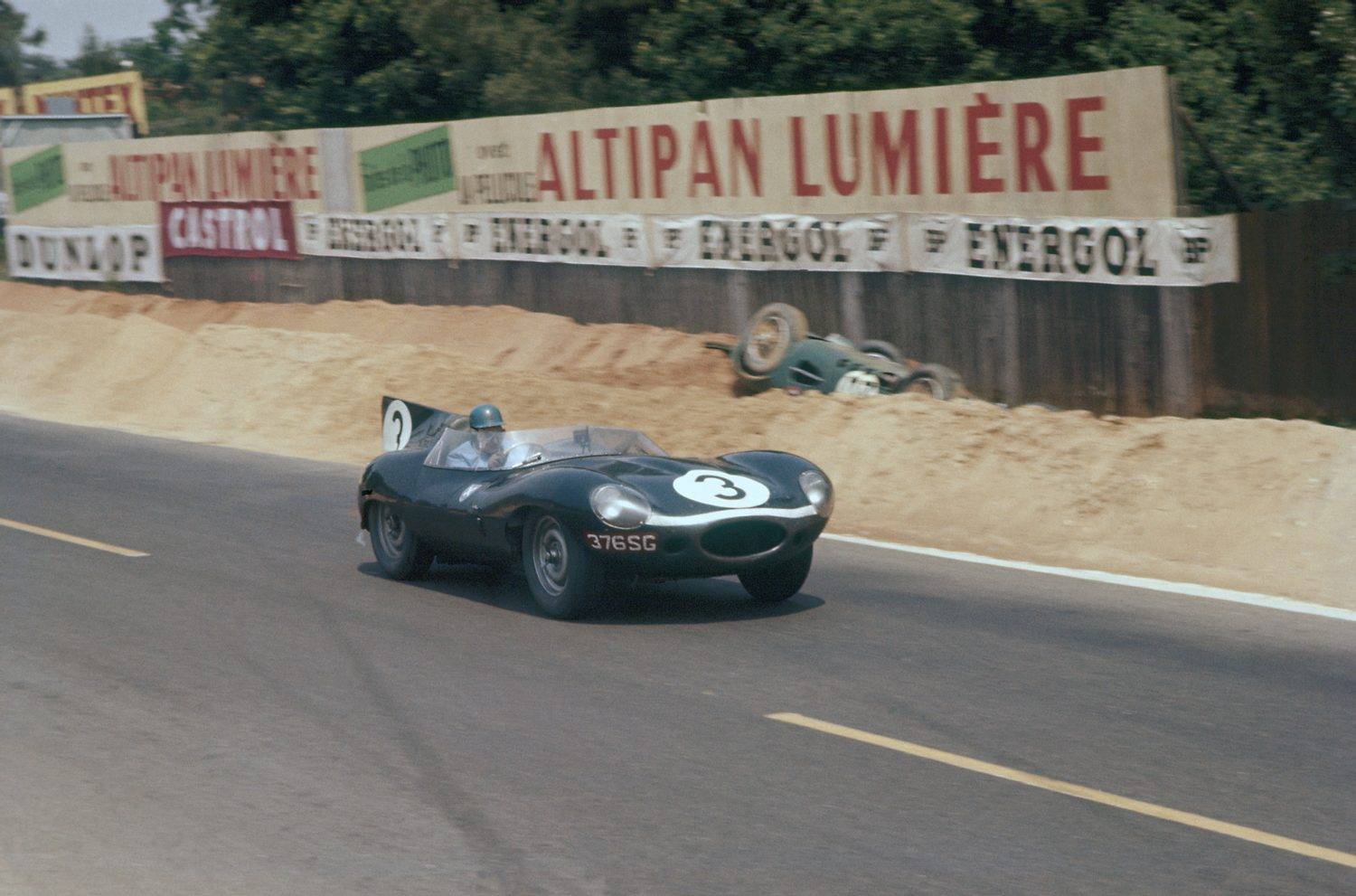 1957: Last Hurrah of the Jaguar D-Type

1957 marked the end of an era at Le Mans, with the last victory for the sublimely beautiful Jaguar D-Type. They say if a racing car looks fantastic it's usually very quick – there are exceptions to this maxim – and it was certainly the case with this mix of high art and high tech. For starters, it had a monocoque construction made mainly of sheets of aluminium and it presented a small frontal area for minimal drag. Purpose built to race at Le Mans, it made its La Sarthe debut in 1954 when one finished second, but from 1955 to '57 it proved unbeatable. A quarter of a million spectators turned up for the start on 22 June, to witness a battle between some big name manufacturers: Aston Martin, Ferrari, Maserati, Porsche and Jaguar. In the end, the D-type reigned supreme, with a clean sweep of the top four and sixth place. Even more remarkable, winners Ron Flockhart and Ivor Bueb in their Ecurie Ecosse car and all the other Jaguar crews were privateers, up against strong factory opposition from the other manufacturers. The winner's average speed of 183 km/h remained unbeaten for the next four years.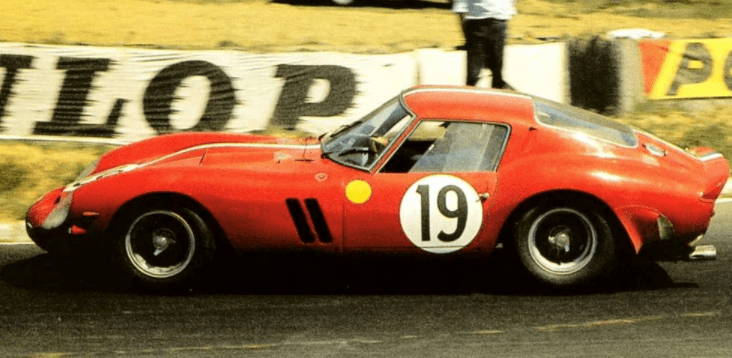 1962: A Ferrari domination with 330 and 250GTO

Ferrari was the dominant force at the 1962 Le Mans 24 Hours, with no fewer than 18 cars entered. The Prancing Horse produced a clean sweep of the podium places with victory going to Belgium's Olivier Gendebien and from the USA, the then reigning Formula 1 World Champion Phil Hill. They were driving a Ferrari 330 TRI/LM, but the Ferrari car that best epitomises its Le Mans years is the 250 GTO that occupied the next two places and, in the hands of Belgium's Pierre Noblet and Frenchman Jean Guichet, won the GT category that year. The stunning GTO was brand new and with some sleight of hand, led to it being allowed to compete in the GT category even though Ferrari had not built the necessary 100 cars required for homologation. Crossing the finish light, Gendebien thus took his fourth Le Mans win, making him the most successful driver up to that point. His car, the Ferrari 330 also wrote a piece of history, being the last ever front-engined car to win the endurance race.
Read Part 2 here
Images courtesy Bentley Motors / Motorsport Images / Automobilist