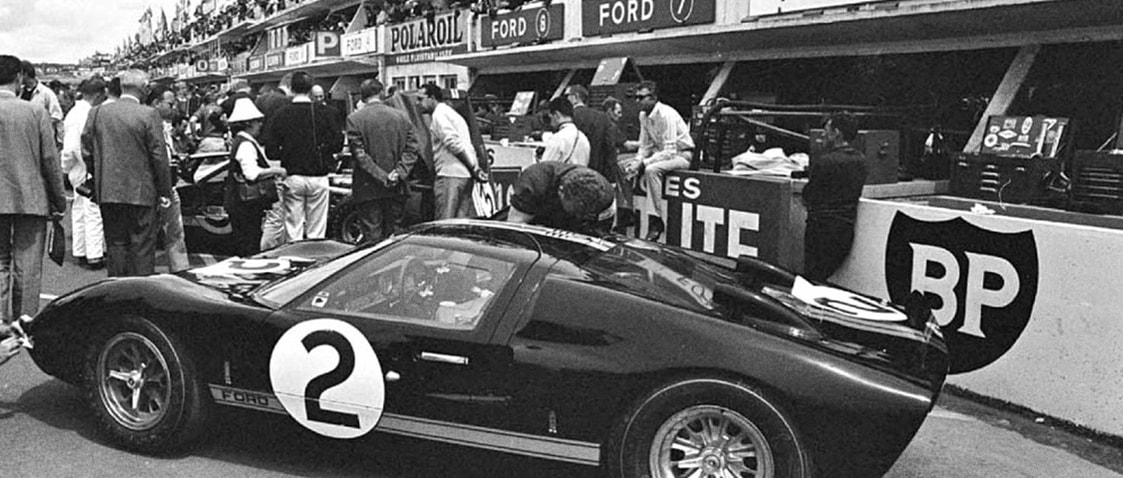 The Ford GT40 was designed in the 1960s specifically to beat Ferrari, so they say. Beat Ferrari is exactly what the car did – but its impact on motorsport ended up being far greater than either company anticipated. In 1966, the Mk.II version of the car dominated the 24 hours of Le Mans, finishing first, second and third and continued winning the race for another three years after. The black-colored Shelby-American Inc. GT40, driven by Bruce McLaren and Chris Amon, finished first in '66. This is the car that we've recreated for our black Ford GT40 poster.
To reflect the GT40's prestige, we've only produced 1000 limited edition prints, on high quality paper stock.
For all of our posters we use high quality off-set printing, premium paper, and vibrant color reproduction that stands the test of time – just like the cars themselves. Each one is limited and labeled with a special hologram sticker to denote its authenticity.