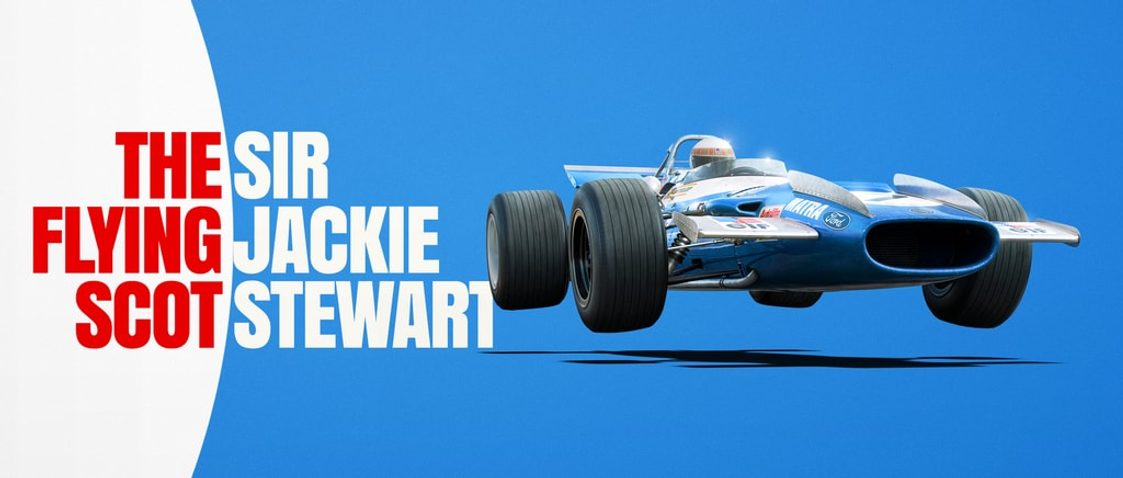 Automobilist, Sir Jackie Stewart and Race Against Dementia presents The Flying Scot Collection
Automobilist has partnered with 3 times World Drivers' Champion Sir Jackie Stewart to celebrate his 80th Birthday and to commemorate his achievements as one of the most successful drivers in Formula 1 racing history. The Flying Scot Collection includes four Design Posters and one Fine Art Print.
The namesake of this collection, "The Flying Scot" Design Poster pays tribute to Sir Jackie's legendary nickname, as it depicts him flying in the 1969 Nürburgring German Grand Prix. Though placing only second in this race, Sir Jackie went on to win his first World Drivers' Championship just 3 GPs later.