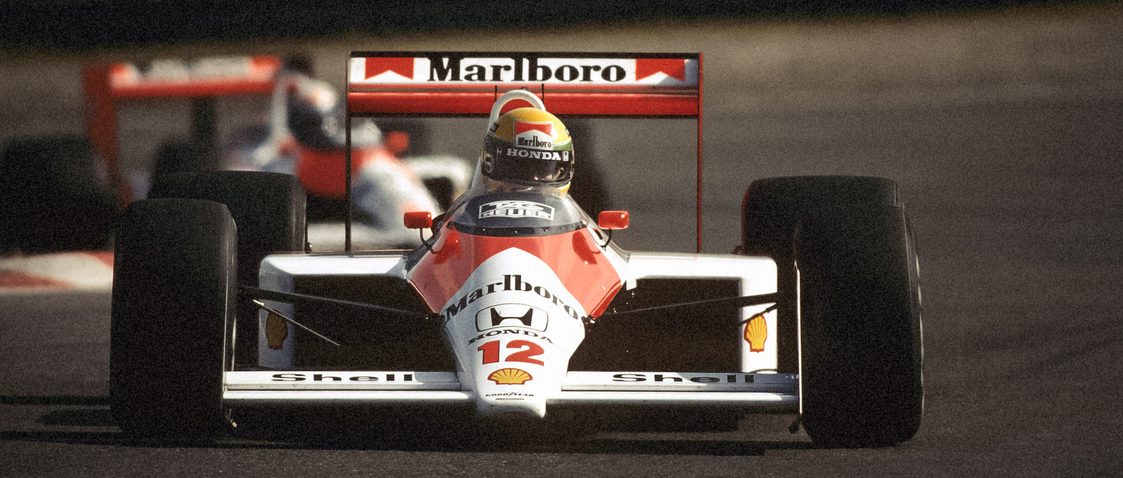 This McLaren Collector's Edition poster depicts Ayrton Senna's title-winning McLaren MP4/4. It was arguably one of the most successful F1 chassis McLaren ever created. We've rebuilt the entire car from scratch in 3D and spent weeks on research to guarantee every detail is accurate – including every nut, bolt, scuff and scratch. With its unmistakable red and white livery, race worn, and the exact same dirt and detail, its replicated exactly the way the car could be seen on race day at the San Marino Grand Prix in 1988. The race where the world would first realize just how special the Senna/McLaren pairing was, and how the team were about to dominate a season like never before.
The Collector's Edition MP4/4 poster has a handmade screen print layer and is limited to only 100 posters.
Official licensed product of McLaren Racing Limited.