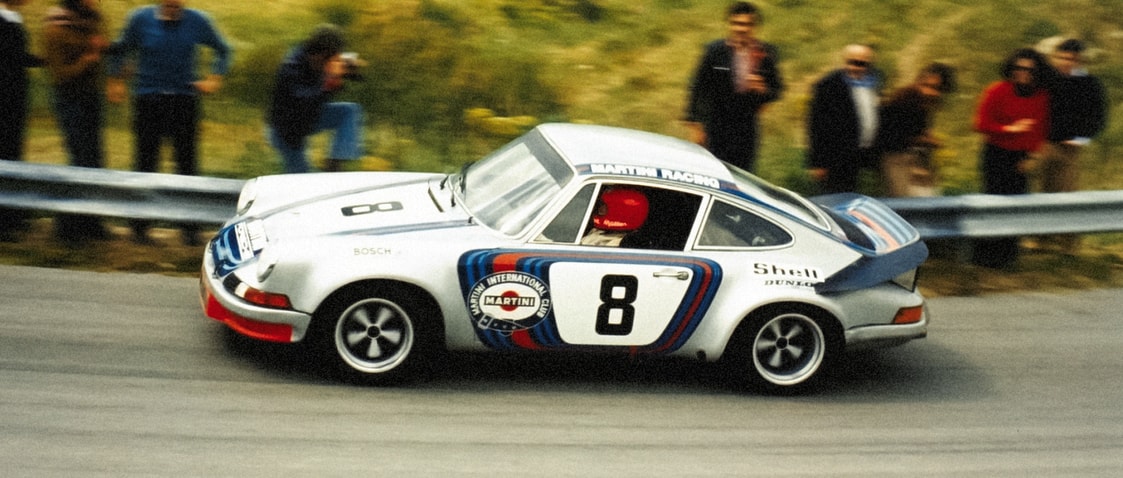 The Porsche 911 Carrera has always been a special car; the RS model perhaps even more so; but the Porsche RSR is really something else entirely. Tuned to produce 280 bhp at 8000 rpm, the engine is a substantial step on from the RS unit; the brake discs are borrowed from the 917; and the wheels are much wider too. All this adds up to a racing superstar – and the 1973 Targa Florio winner, driven by Gijs van Lennep and Herbert Müller, which we've depicted in this Porsche 911 RSR poster.
Taking influence from both the car's Martini livery, and the colorful 1970s, our poster is reproduced on high quality paper – with only 911 limited copies available.
For all of our posters we use high quality off-set printing, premium paper, and vibrant color reproduction that stands the test of time – just like the cars themselves. Each one is limited and labeled with a special hologram sticker to denote its authenticity.