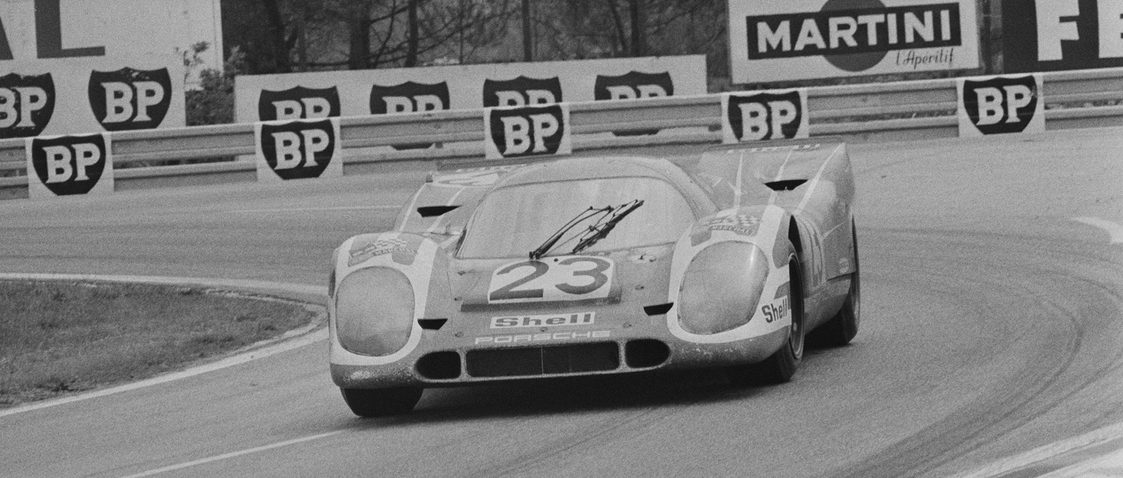 If someone were to make a list of the greatest race cars of all time, the Porsche 917 would almost certainly be on it. Our Porsche 917 Family poster features the Salzburg, Gulf, and Martini – three iconic cars that competed at Le Mans. The car gave Porsche its first overall wins at the 24 hours of Le Mans in 1970 and 1971, and became revered for its high power output with speeds in excess of 220mph. So iconic was it, that the car played a leading role in Steve McQueen's 1971 film, 'Le Mans'.
Our Porsche 917 Family poster depicts three of the most successful – and most visually distinctive – 917s ever built. The posters are reproduced on high quality paper stock, with only 1000 prints made.
For all of our posters we use high quality off-set printing, premium paper, and vibrant color reproduction that stands the test of time – just like the cars themselves. Each one is limited and labeled with a special hologram sticker to denote its authenticity.