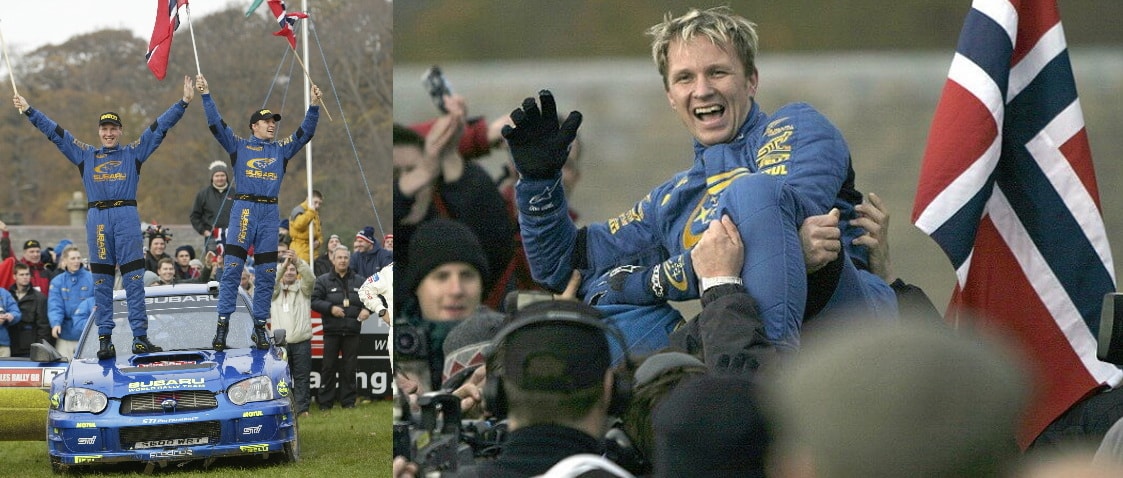 Automobilist and Petter Solberg present 2003 World Rally Champion posters
Automobilist has partnered with three times FIA World Champion Petter Solberg to celebrate his global popularity as he heads towards his final ever WRC event.
A set of two official licensed posters have been produced to commemorate his WRC title-winning 2003 season and feature Solberg's iconic liveried Subaru Impreza WRC at the Wales Rally GB, an event he dominated by securing 4 consecutive times.
In this Design Poster, the silhouette of the Norwegian driver has been created in the same colours as his infamous Subaru Impreza WRC, recreated in 3D by Automobilist's team of artists.
The win in 2003, which crowned him World Championship, has been immortalised in our poster. A decade later, he added two FIA World Rallycross Championship titles to his impressive list of achievements.