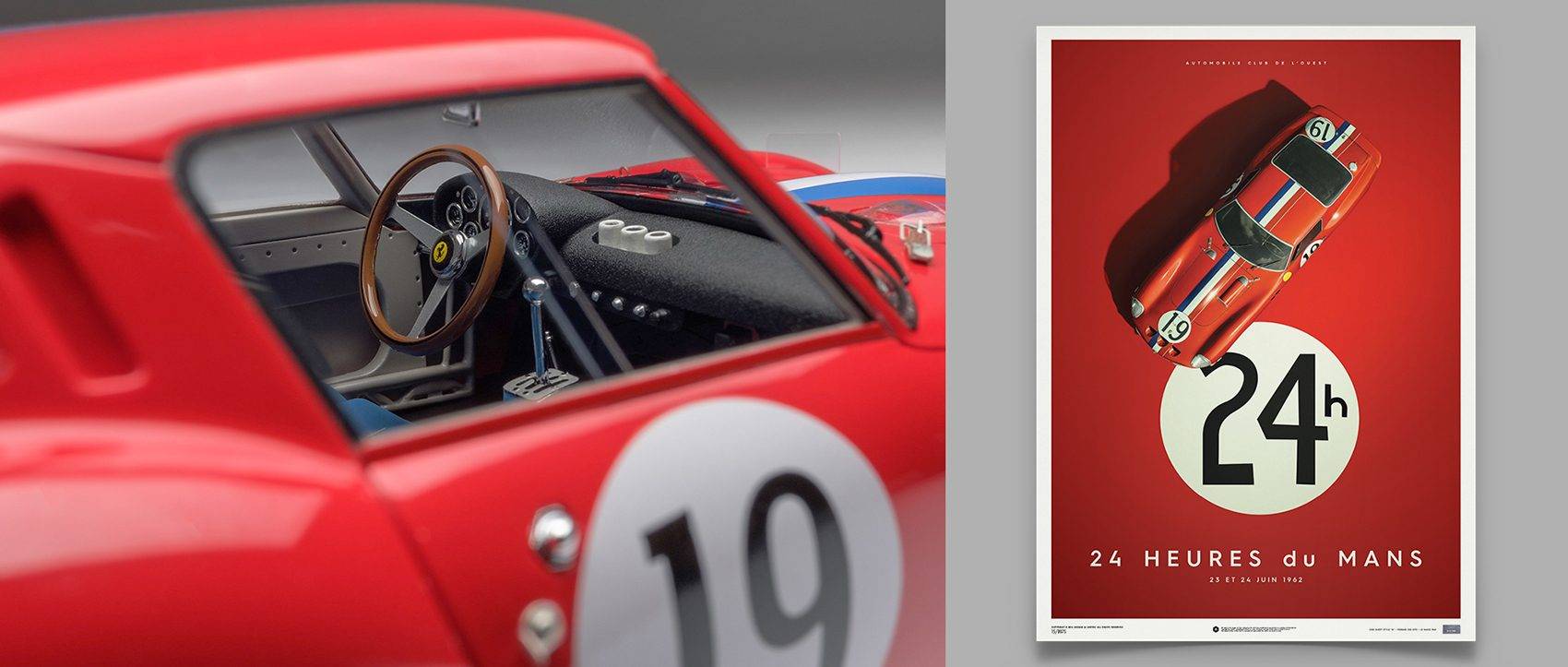 Amalgam Collection – the Supermodels that transcend Fashion
---
Amalgam Collection – the Supermodels that transcend Fashion
---
Take our work here at Automobilist and magically transform it from design artwork into three dimensions models, and the results would probably look very much like the incredible model cars produced by Amalgam Collection, which goes some way to explaining why our two companies are now working together on a variety of interesting projects.
If your idea of a model car is the sort of thing you played with as a kid, or possibly today's high-tech radio controlled race cars, then think again, because what Amalgam produces has more in common with a beautiful sculpture or piece of fine art than a kid's toy or an enthusiast's racing model.
Where Automobilist and Amalgam differ is in our roots. Whereas Automobilist, as you can tell from the name, set out to create artwork relating to vehicles, Amalgam came at it from a very different angle, a more industrial one shall we say. Originally founded in 1985, the company focused on creating fine architectural models for the leading British and German architects of the day, particularly Foster & Partners. It also offered product prototyping services, notably creating parts for the very first Dyson vacuum cleaners. The first car models were produced a decade later, when company founder Sandy Copeman first approached the Jordan and Williams Formula 1 teams, before going on to form working relationships with motor manufacturers and several other motor racing teams.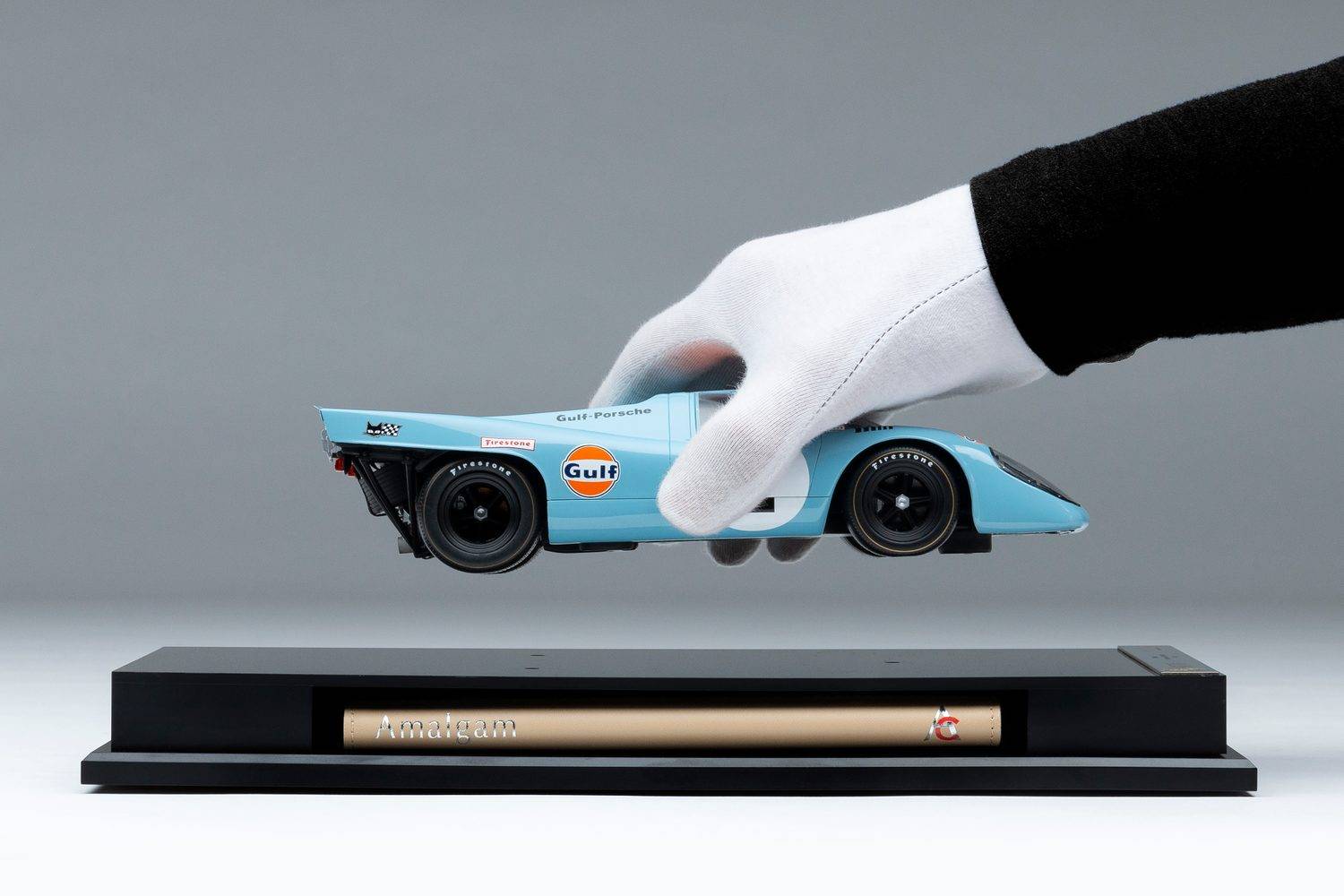 Clearly, the end products are beautiful, but if you had to pick one word to sum up what makes an Amalgam model special, it would have to be authenticity. This is because, apart from those models that are for sale, many are actually commissioned by the company that made the real car that the scale version is based on, for reference or for display. Amalgam has therefore had access to confidential Computer Aided Design data supplied by company design and engineering teams. The pieces are made using the finest quality casting resins. CAD design, 3D printing and CNC machining are combined with traditional machining and hand working techniques to create these incredibly precise, accurate and faithfully detailed models. It can take over 4000 hours to develop a 1:8 scale prototype, and each subsequent model takes between 250 and 450 hours to cast, fit, fettle, paint and build. Scale models made in conjunction with a manufacturer or team are then sent off to them for final approval before being made available to the general public.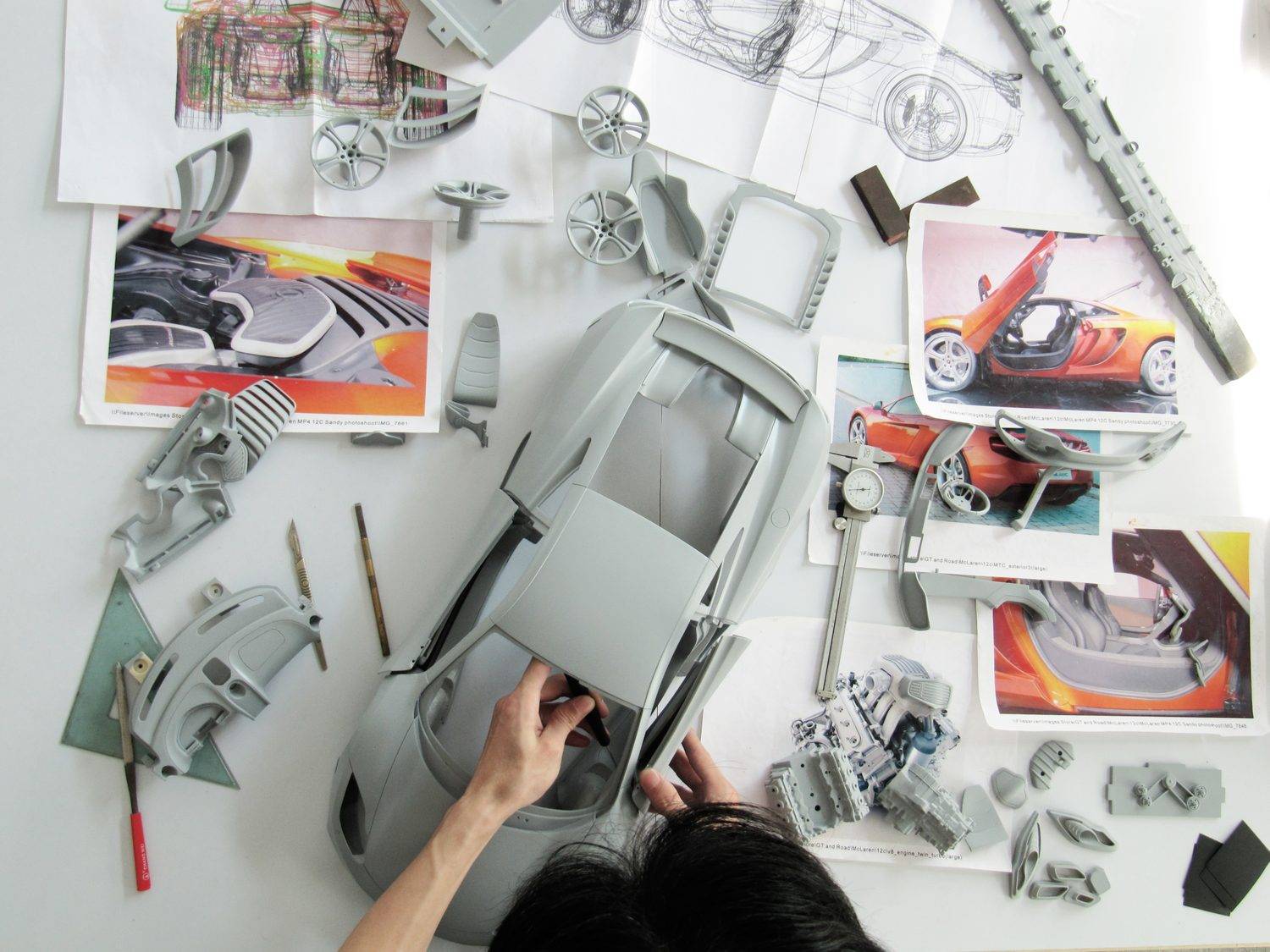 When it comes to the older classic cars, which are an important and popular part of what Amalgam has to offer, technical drawings can be hard to come by and computerised information is non-existent. In this case the company goes to great lengths to locate the best examples of an original car. This is then digitally scanned to capture the precise shape and proportions of every component, from the chassis to the engine and drivetrain. Up to a thousand photos are also added to the mix to capture every aspect of the finish and detailing.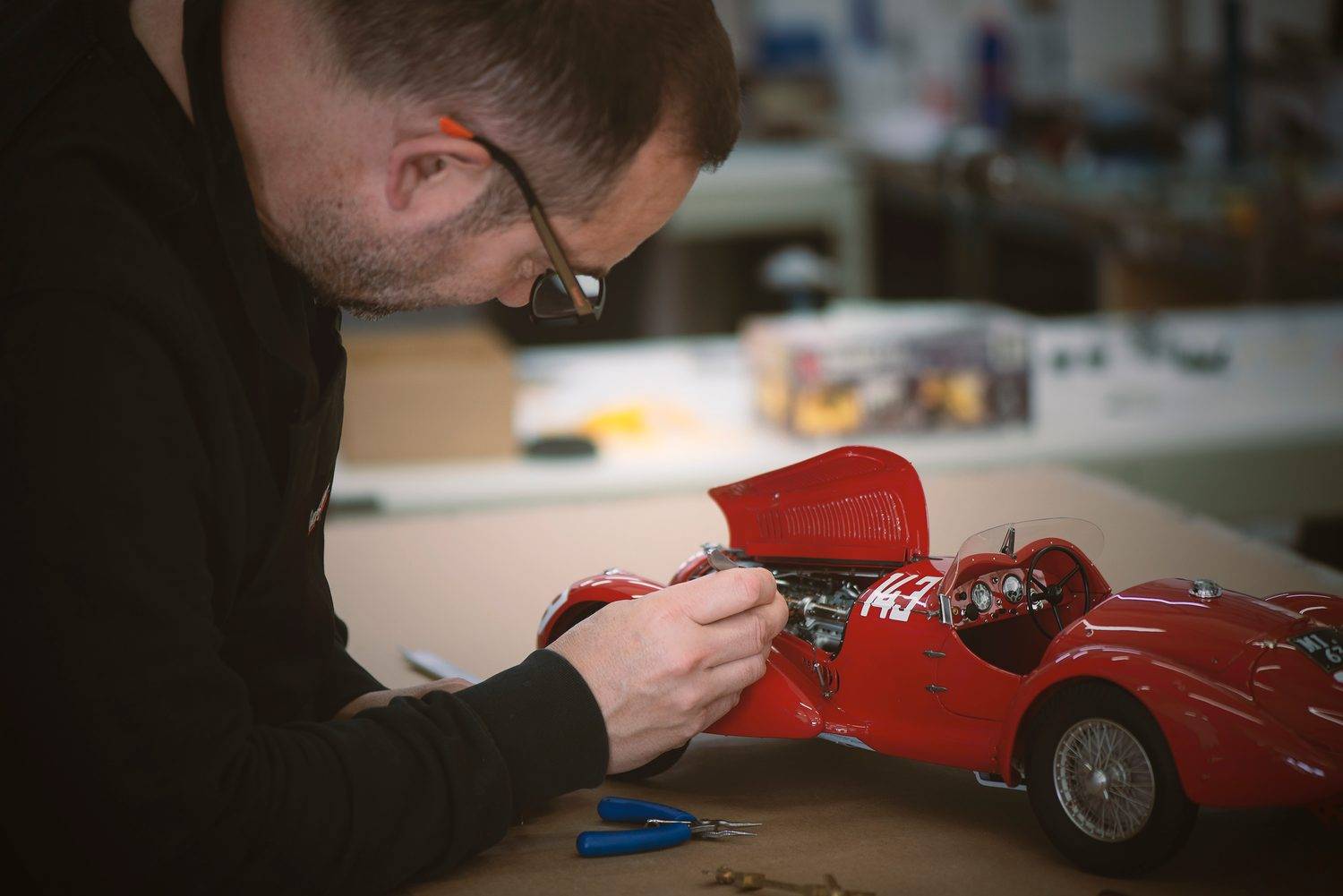 The work is very much a multi-cultural affair, as Amalgam has a workshop in Bristol (UK) as well as in Dongguan (China) where it calls on that locality's product prototyping skills, while much of the finishing and assembling of the 1:8 and 1:5 models is carried out in Pecs, in southern Hungary, by a team of 40 highly skilled craftspeople working on the site of what used to be a porcelain art factory. Yes, you read that correctly, 1:5 scale models: some of these artworks are big, much bigger than the majority of models on the market, hence the need for total accuracy and attention to detail.
Some of the race car models are featured in their race winning livery, complete with track dirt, torn decals and body damage, which all add to the authenticity. Here you can see how the artists in the company's Bristol workshop turned this McLaren GTR model into an exact replica of the one that won the 1995 Le Mans 24 Hour race outright.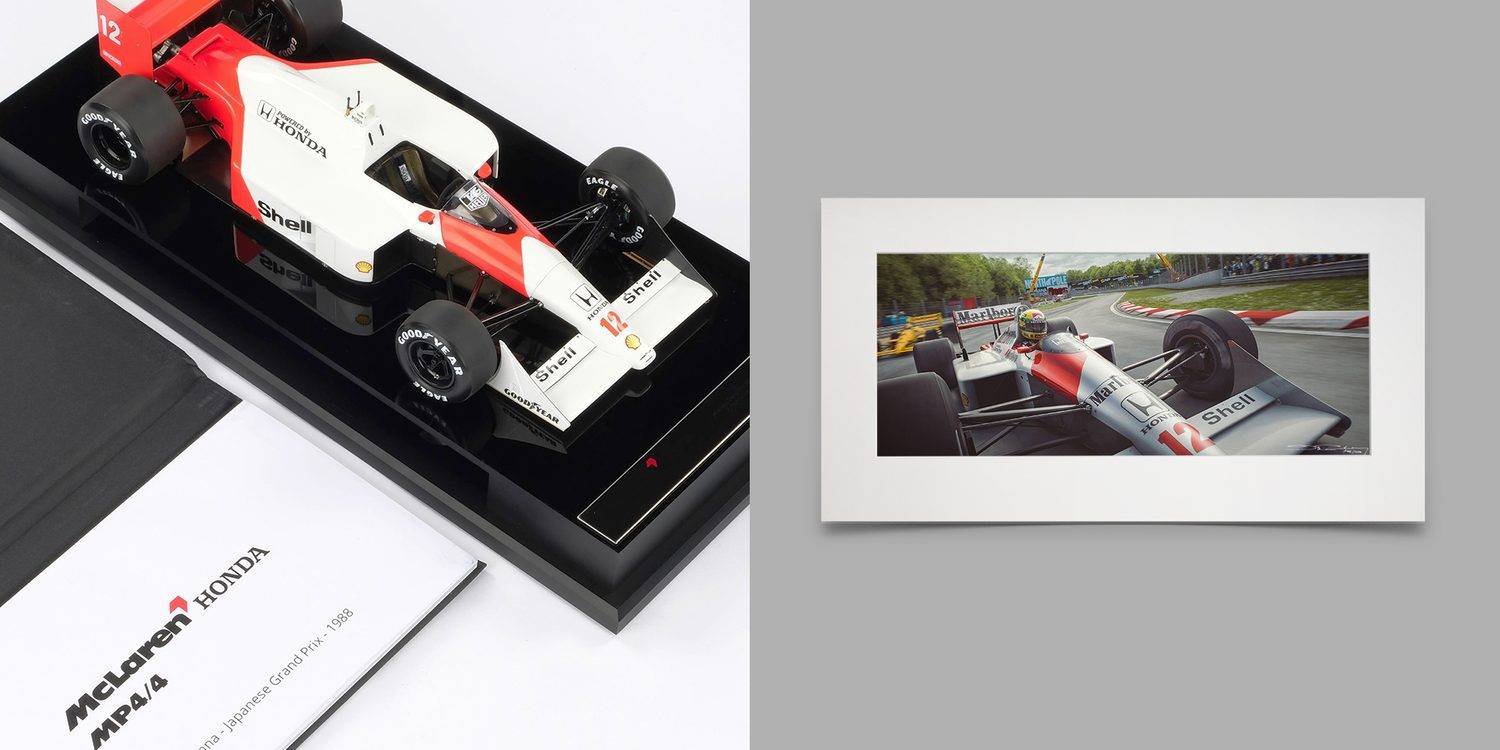 The new partnership between Automobilist and Amalgam allows collectors to own a scaled version of a famous racing car, displayed alongside artwork of a historic moment in the life of that car. At the moment, nine collaborative pieces are available. For example, a 1:8 scaled version of Ayrton Senna's McLaren MP4/4 is offered alongside artwork capturing the Brazilian on the way to his first ever win for McLaren at Imola in 1988, the year he first won the world championship, with Nelson Piquet's Lotus in the background.
Curious! Click here to visit the range.
And click here to find out more about how these exquisite models are made.
But be warned, collecting these beauties can be addictive!
Images courtesy Amalgam and Automobilist