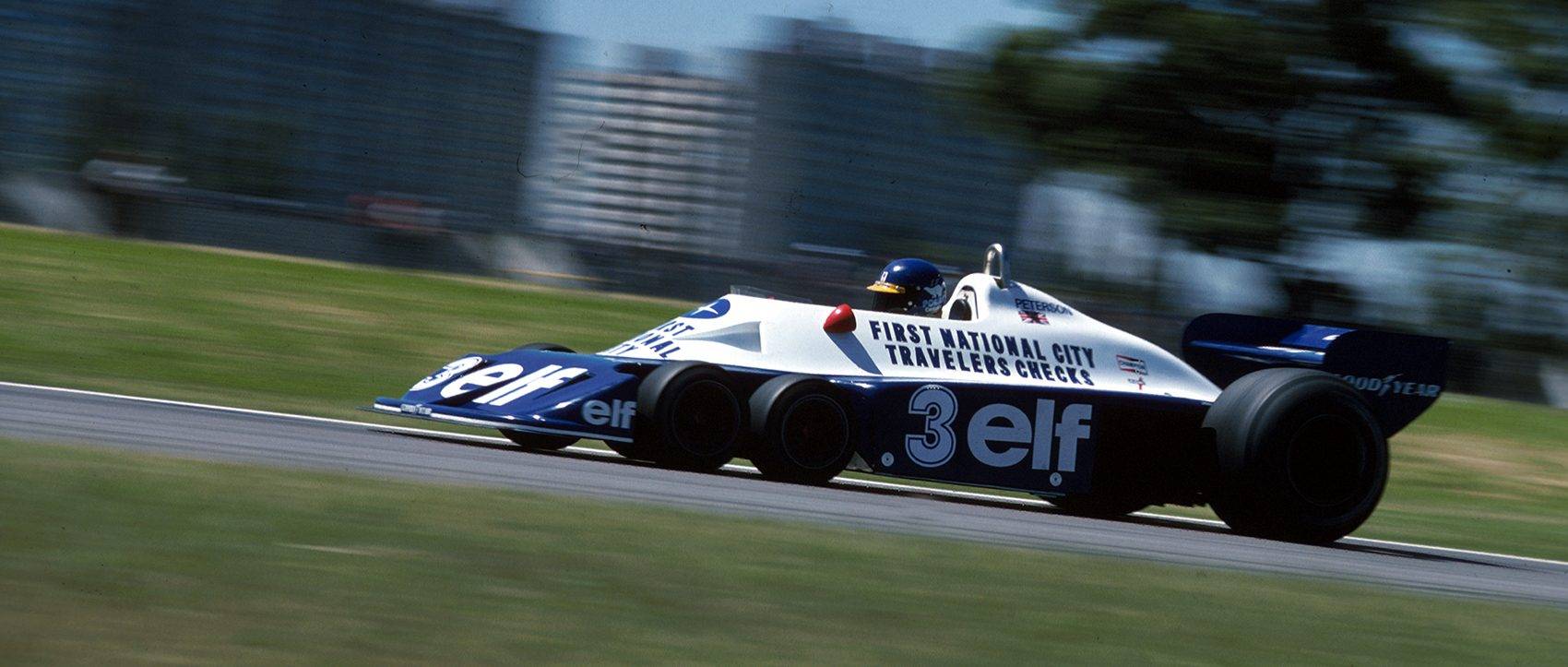 Automobilist announces partnership with Tyrrell Racing
---
7 DECADES, 8 POSTERS, ONE GLORIOUS HISTORY
---
Automobilist announces partnership with Tyrrell Racing
---
In partnership with the Tyrrell family, Automobilist looks forward to producing a series of posters that capture the history of Tyrrell Racing and its 30-year involvement in Formula 1 Grand Prix.
Starting in 1968, the team that was run from its founder Ken Tyrrell's timber yard in Surrey, England, became a classic tale of the underdog taking on the giants of the sport. However, it was an underdog that eventually won three Drivers 'and one Constructors' Formula 1 World Championship titles. The Tyrrell name is irrevocably linked to that of Sir Jackie Stewart who brought the team its greatest successes.
In fact, the Tyrrell 006, which won the world title in 1973, will also be part of a special series of commemorative posters being developed by the design studio to mark the 70th Anniversary of Formula 1. Next up is an exciting creation featuring one of the most famous F1 cars of all time, the P34, better known as the "six wheeler" which will also feature in an Automobilist special edition design poster. The partnership culminates with the 1971-inspired car design posters, to mark the 50th anniversary of the championship winning chassis, first produced in 1971. At first, the team had used a French Matra chassis, hence the dark blue colour of the cars, that became synonymous with the Tyrrell name.
"We are very much looking forward to working with the Tyrrell family on this new project. It's a name that lives on in the history of motor racing, while the livery and design of the cars were very distinctive which makes it great fun to work with when it comes to producing beautiful and exciting pieces of artwork. "
- Pavel Turek, CEO, Automobilist
We are delighted to be working with Automobilist on this exciting range of Tyrrell posters of the highest quality. They commemorate some of the most memorable moments in the history of the Tyrrell Team.
- Bob Tyrrell, CEO Tyrrell Promotions Ltd.
TO READ ABOUT THE P34, CLICK HERE TO VISIT OUR MAGAZINE
TO VIEW AND DOWNLOAD THE PRESS PACK, CLICK HERE