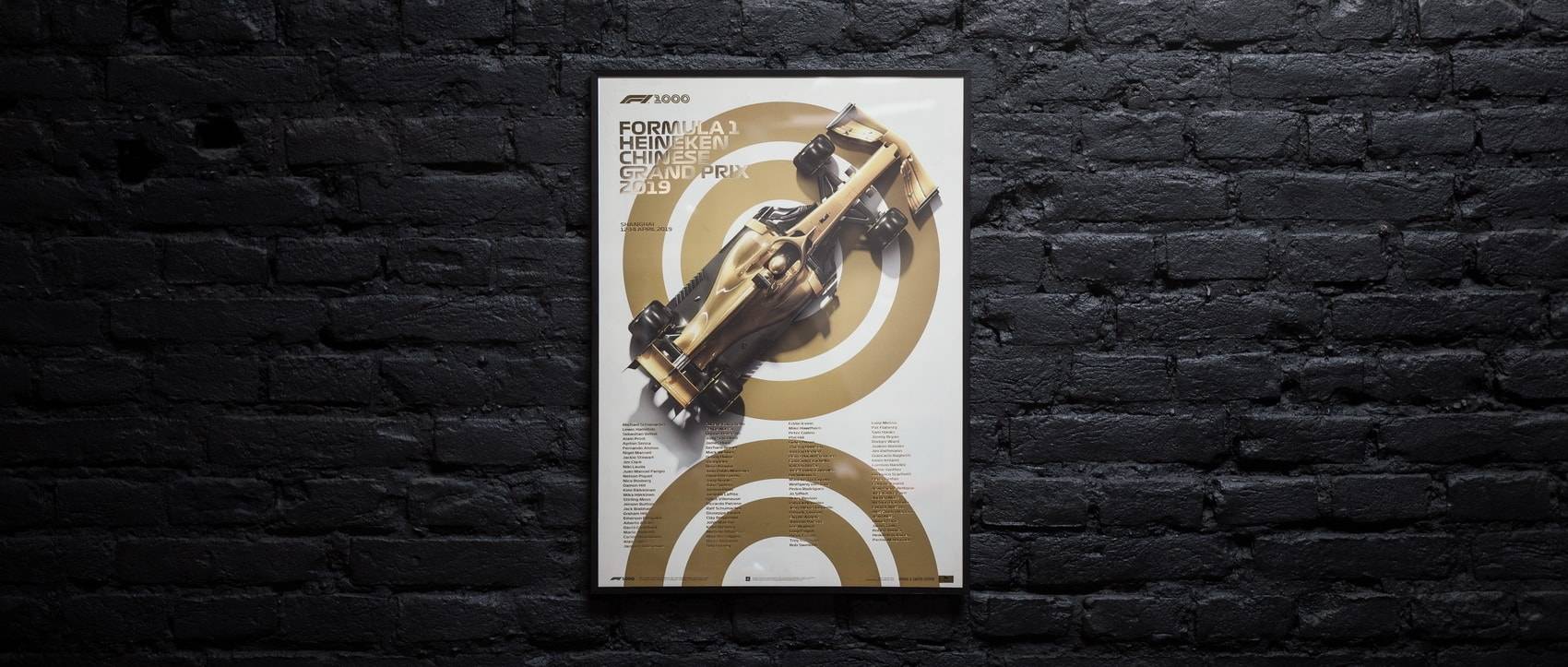 Automobilist launches commemorative Formula 1 1000th Grand Prix posters
---
Automobilist launches commemorative Formula 1 1000th Grand Prix posters
---
March 13, 2019 - Automobilist, automotive fine art maker, has partnered with Formula 1® for the first time ever to commemorate the 1000th F1® Grand Prix™. Scheduled for April 14, the FORMULA 1 HEINEKEN CHINESE GRAND PRIX 2019 will be held on the Shanghai International Circuit, 69 years after the first ever Grand Prix.
• To commemorate Formula 1's 1000th Grand Prix, Automobilist has created a unique set of officially licensed posters for Formula 1
• The bespoke posters will showcase the legacy of Formula 1 racing, marking its 1000th Grand Prix in Shanghai, China on April 14, 2019
• Both design posters feature names of all previous Grand Prix winners and are available now at Automobilist.com and F1 Store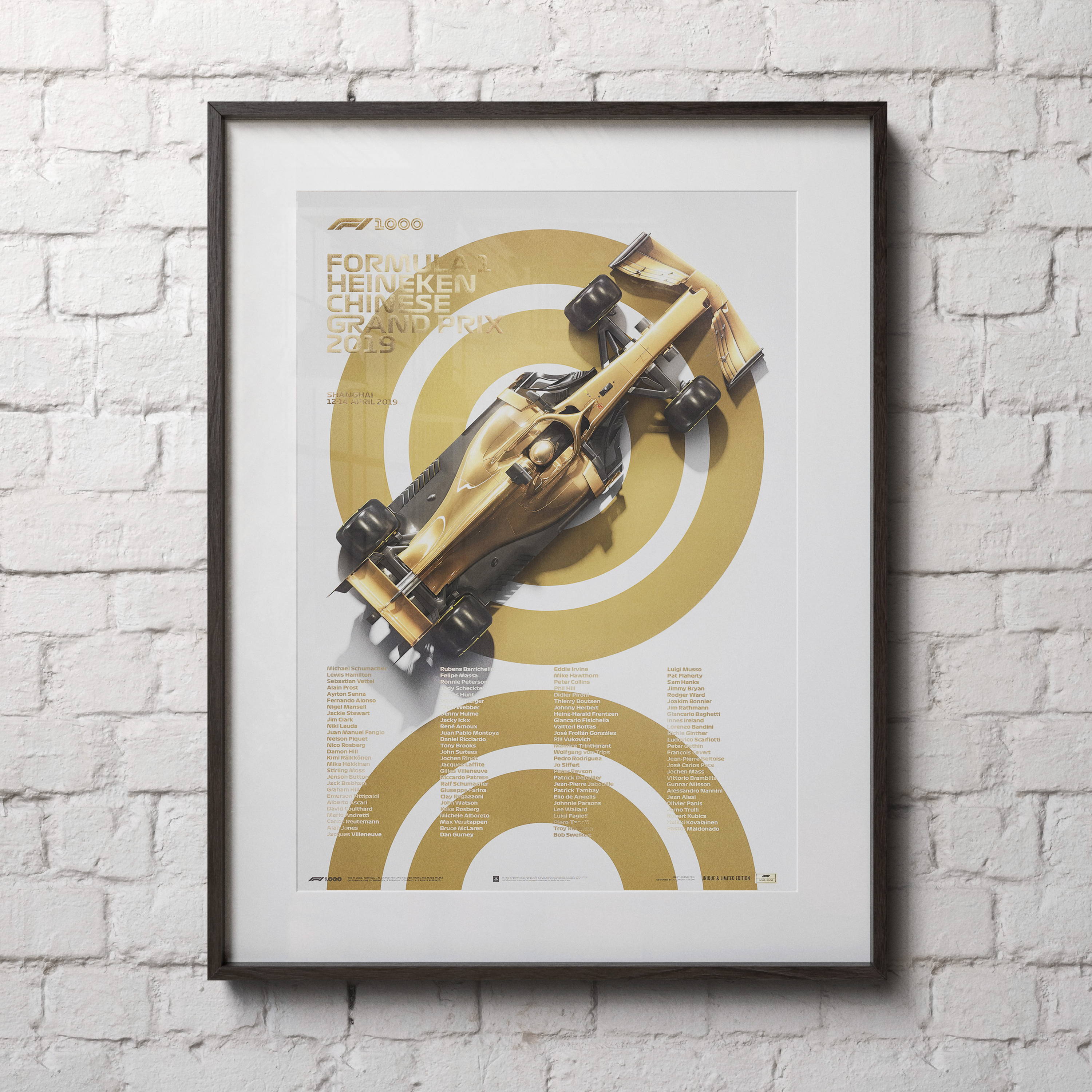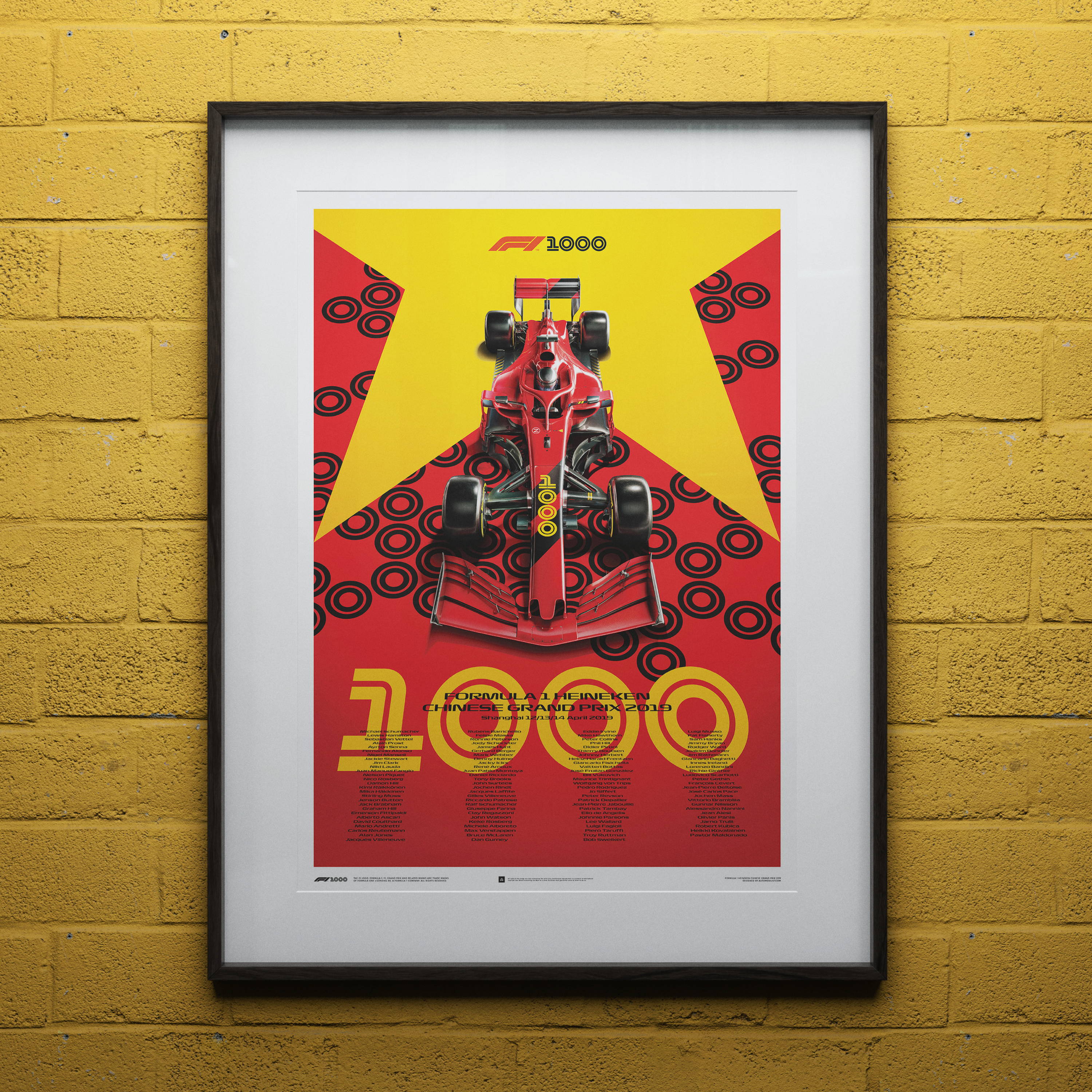 To honour this historical race, Formula 1 has commissioned Automobilist to render a unique set of officially licensed posters. By combining Automobilist's signature style of depicting both classic and modern racing cars with minimalist design, Automobilist has created two pieces as iconic as the race itself.
The first poster of the set, produced using state-of-the-art 3D rendering techniques - is set in classic white and embossed in gold foil. Each piece of this signature Unique & Limited Edition automotive design poster is individually numbered with a limited-edition production badge, ranging from only 1 to 1000.
The second of the set, in eye-catching red captures not only the essence of the FORMULA 1 HEINEKEN CHINESE GRAND PRIX 2019, but pays homage to the culturally historical region in which it is held. Both officially licensed F1 posters are available in the standard 50 x 70 cm size and list every 107 Grand Prix winner, forever etching the names of the most successful Formula 1 drivers into history.
F1 fans can now order the posters at Automobilist.com, Automobilist's approved retailers, and the official F1 Store™ or buy them in official merchandise stores at 2019 Grands Prix.
Breakdown: Formula 1 1000th Grand Prix - Gold U&L Edition Poster
---