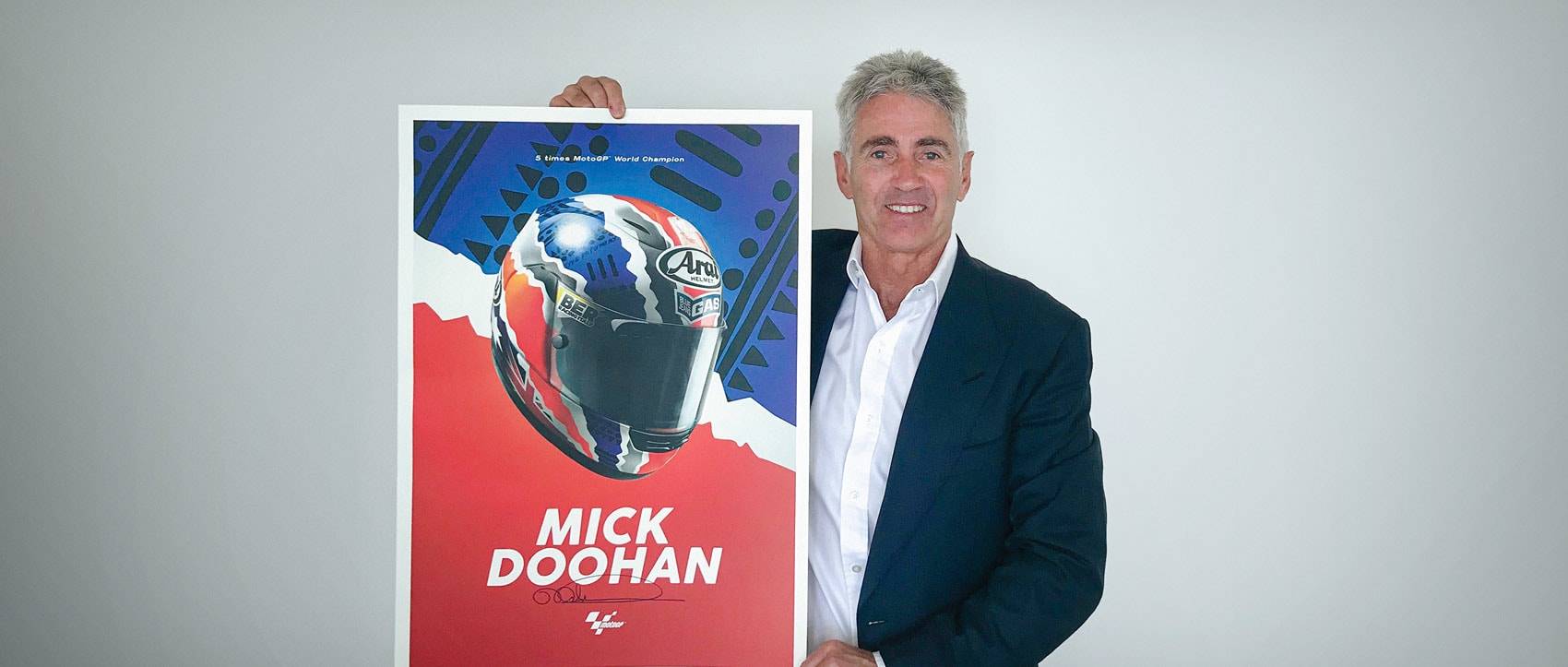 Automobilist launches commemorative Mick Doohan Helmet Design Poster
---
Automobilist launches commemorative Mick Doohan Helmet Design Poster
---
June 4, 2019 - Automobilist, automotive fine art maker, has partnered with 5 times 500cc World Champion Mick Doohan to celebrate his 54th Birthday and to commemorate his achievements as one of the most successful riders in FIM Grand Prix motorcycle racing history.
• Automobilist has expanded its signature Helmet Collection of design posters to include its first MotoGP rider
• Released to celebrate Mick Doohan's 54th Birthday and commemorate the legacy of the 5 times 500cc World Champion
• Features Doohan's iconic Australian-inspired 1999 Arai helmet
The official licensed design poster, an expansion of Automobilist's signature Helmet Collection, features the Australian's iconic Arai striped helmet designed by Aldo Drudi with patterns paying homage to Doohan's motherland.

Mick Doohan made his Grand Prix debut for Honda on an NSR500 two-stroke motorcycle in 1989, and won his first race in 1990. His true dominance began in 1994 when he won his first World Championship by more than 140+ points.
Doohan won 5 consecutive championships (94, 95, 96, 97, and 98), making him one of the most winning premier class riders ever, placing him amongst the ranks of Giacomo Agostini and MotoGP riders Valentino Rossi and Marc Márquez.
Throughout his whole career, spent solely with Honda and totaling 95 podiums, 58 poles, 54 wins and 5 consecutive Championship titles, Doohan's iconic helmet kept him secure on the circuits.
Fans worldwide can now order the design poster at Automobilist.com and at Automobilist's approved retailers.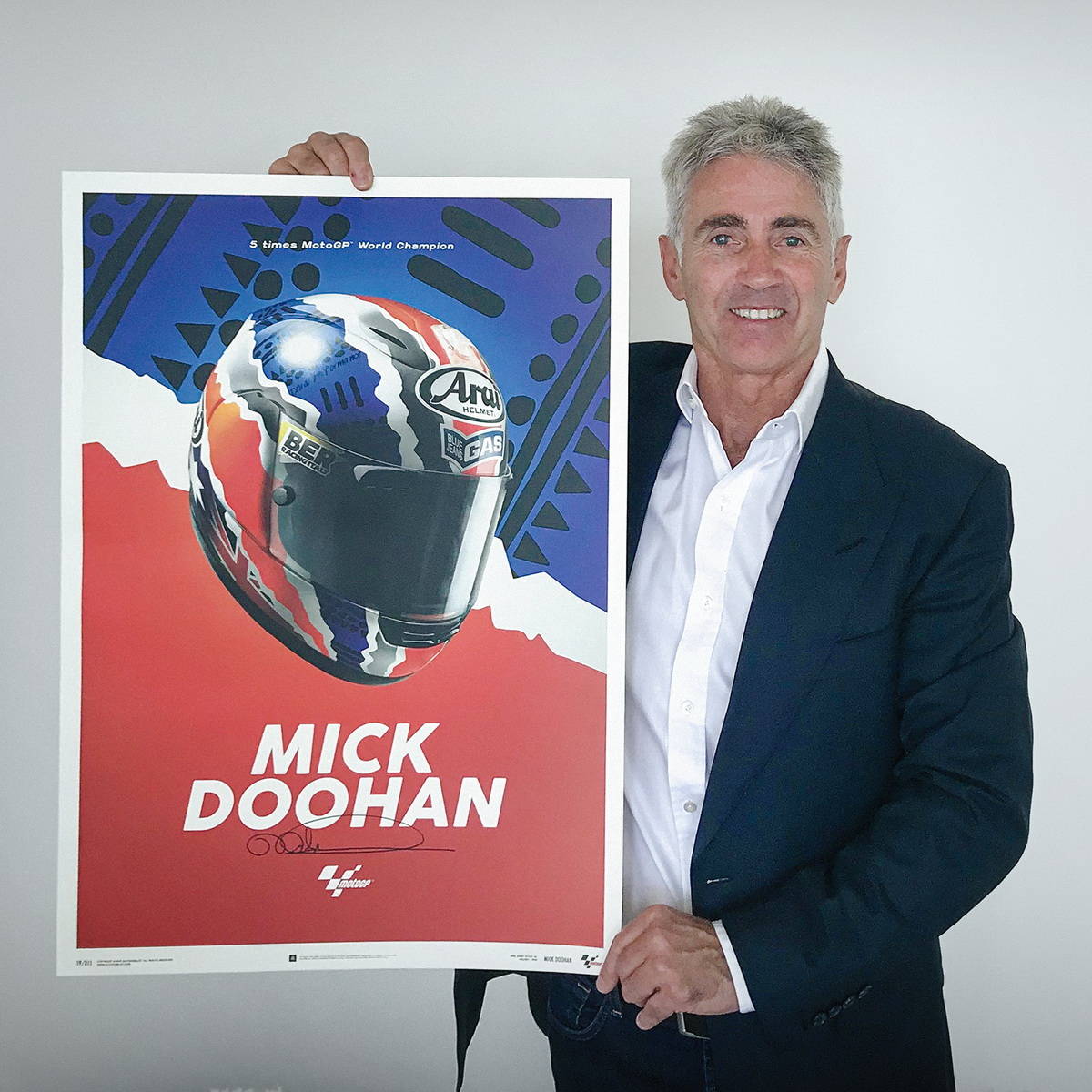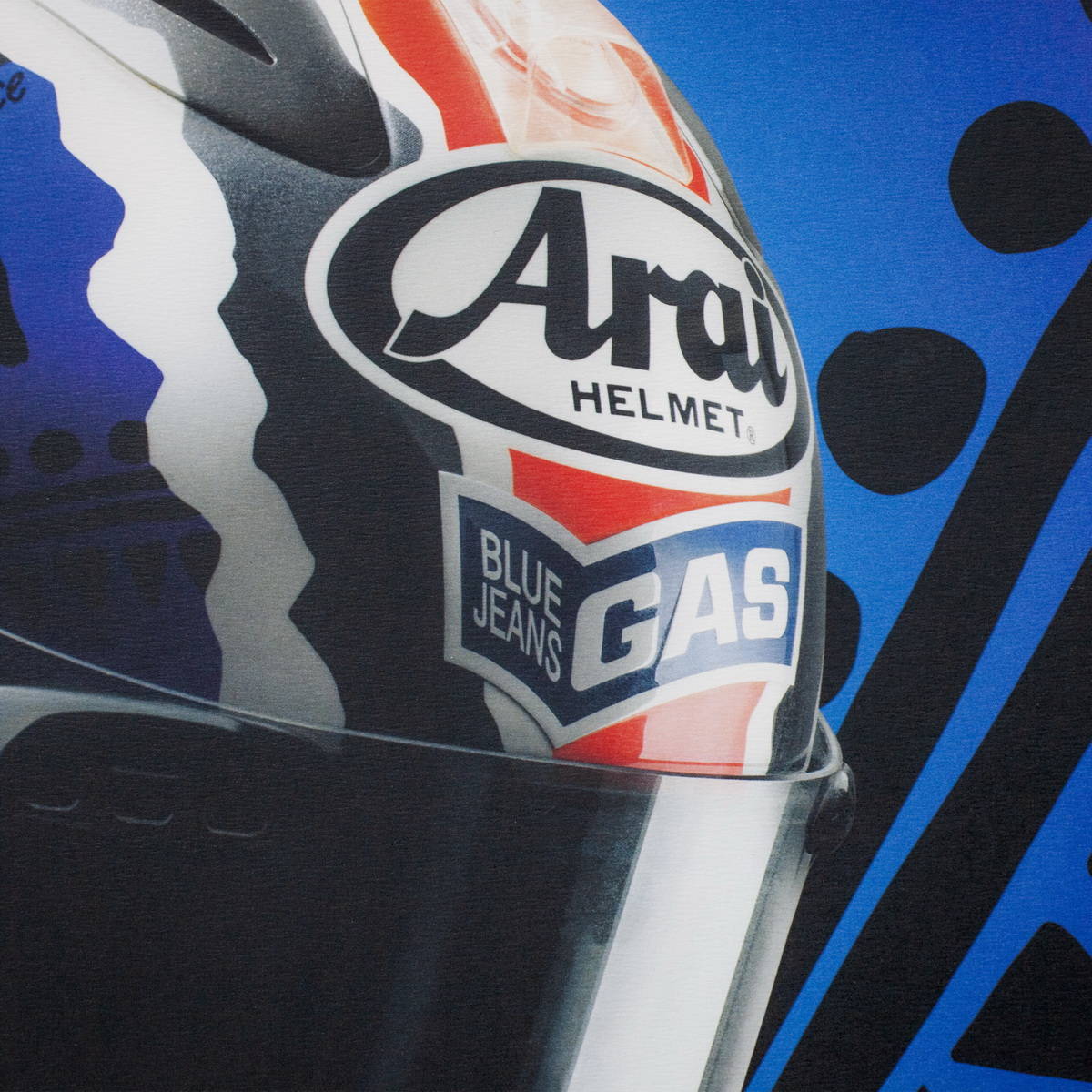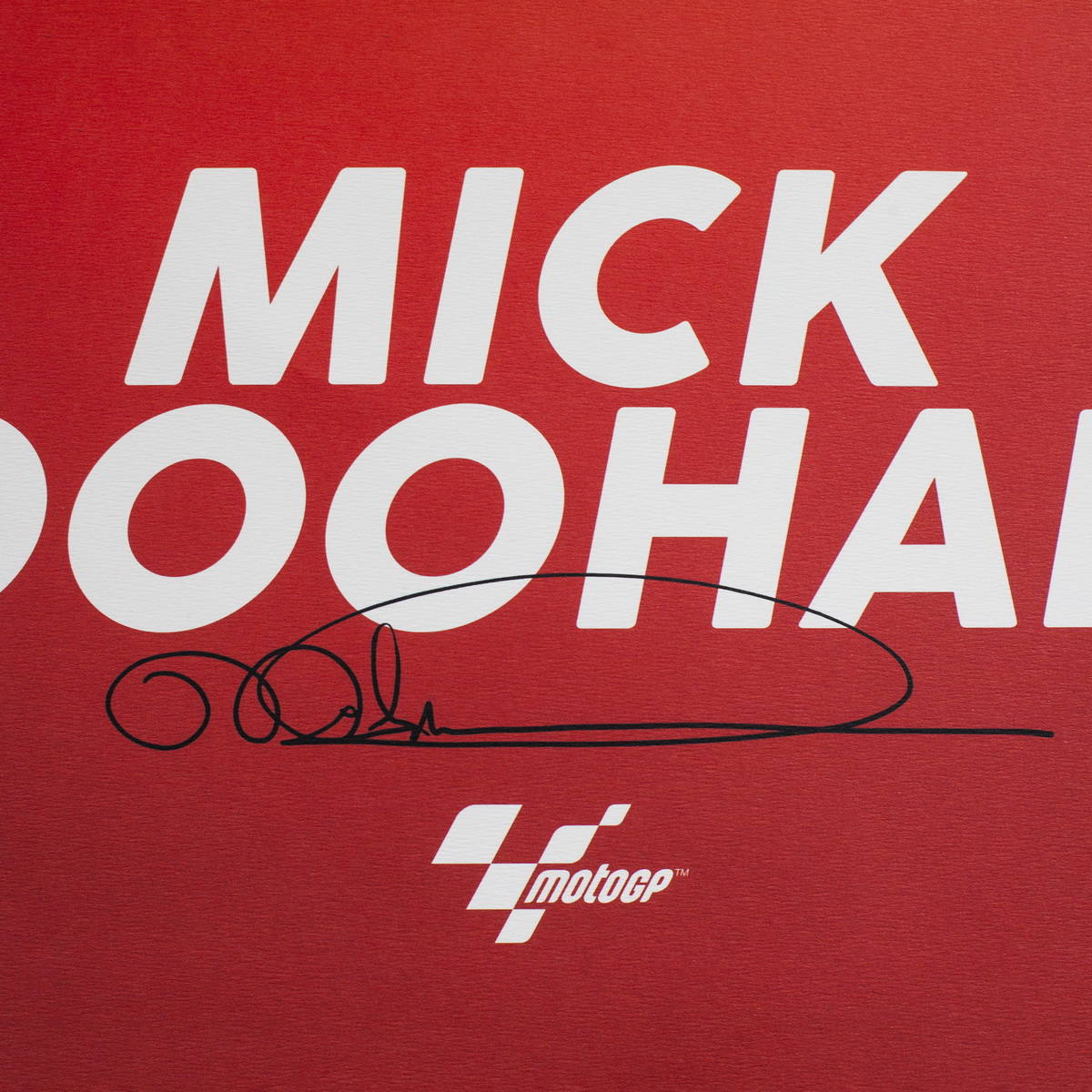 Mick Doohan - Helmet - 1999 - Poster Breakdown by Automobilist
---