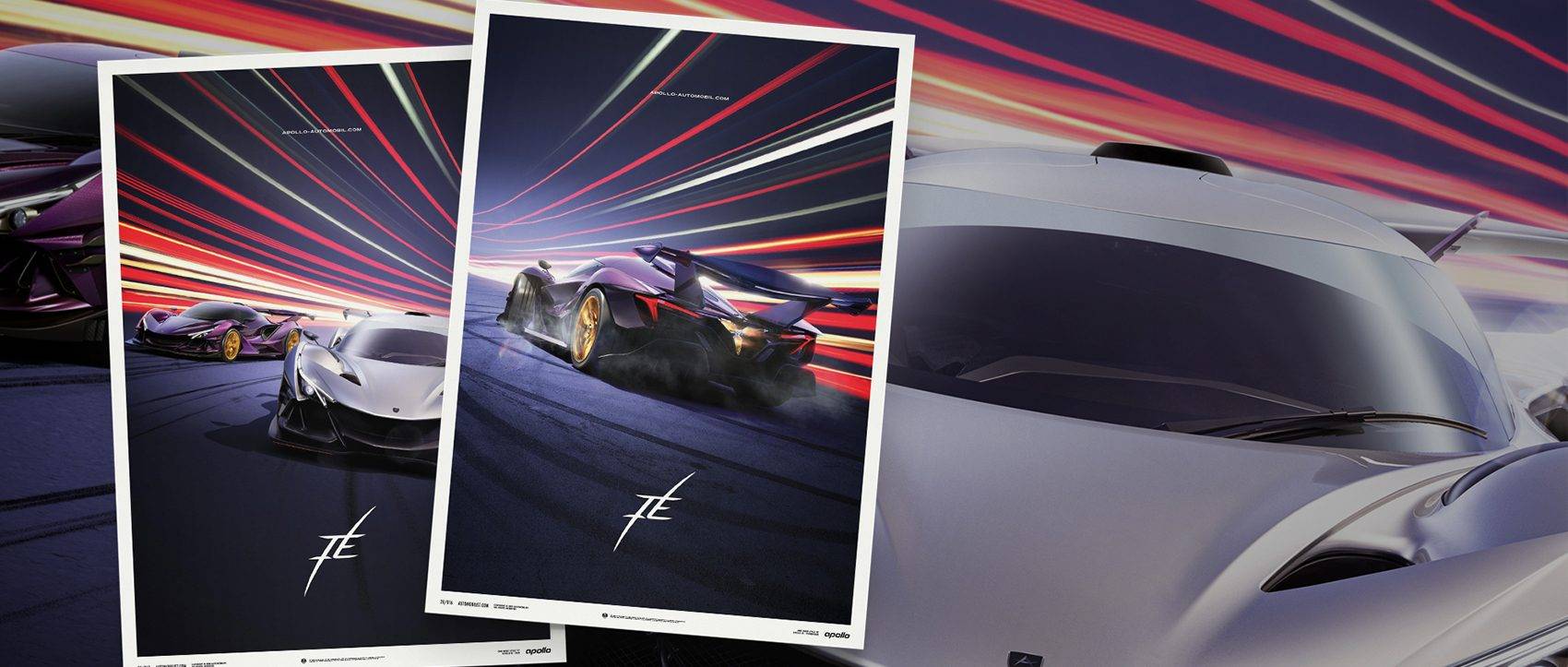 Automobilist Posters for Apollo IE: Redefining the Supercar
---
Automobilist Posters for Apollo IE: Redefining the Supercar
---
Automobilist announces the launch of two special edition posters developed for Apollo Automobil to celebrate the Apollo Intenza Emozione, the latest car to be built by Apollo Automobil in conjunction with HWA.
What is the IE all about? The name says it all. "Intensa Emozione," Italian for intense emotion and that's possibly an understatement for a car whose 6.3 litre naturally aspirated V12 engine develops 780 horsepower and 760 Nm of torque, in a handy 1250 kilos package which can generate 1350 kilos of net downforce at around 300 km/h!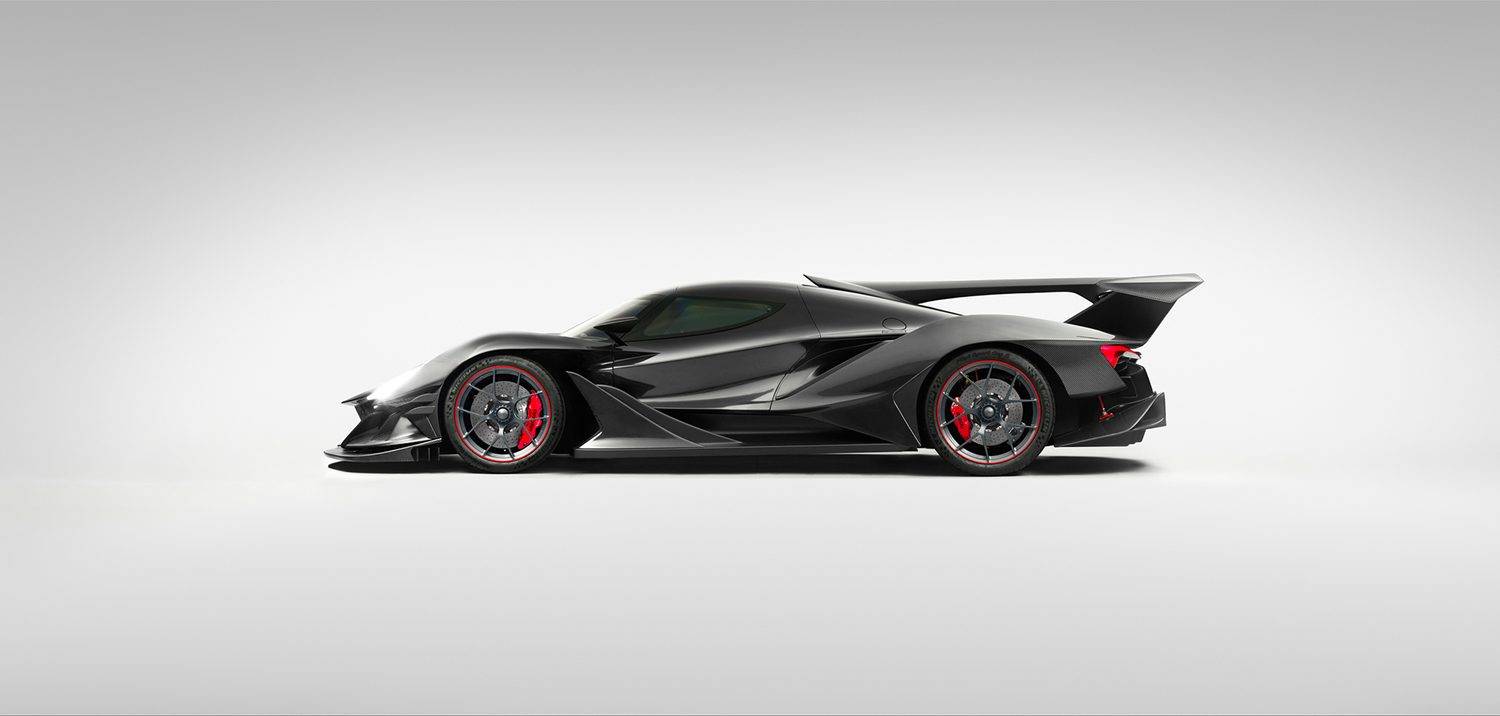 However, put the figures to one side and just look at the car! We will leave you to come up with the right adjectives and superlatives. One of the clues as to what this hypercar is all about lies in the fact it has a normally aspirated engine, rather than the currently fashionable supercharged or hybrid power units. The Apollo IE is the product of the fertile imagination of Hong Kong businessman Norman Choi who felt that the current crop of top of the range sports cars was just too tame and anodyne. Hence the arrival of this snarly beast that boasts all the very latest technologies in terms of its design, manufacture and aerodynamic sophistication, but relies on good ol' brute force internal combustion to drive it along. As the old American racing saying goes, "there's no substitute for cubic inches."
The Apollo IE is essentially an extreme GT1 race car for the road, featuring an all-carbon chassis with integrated roll-over protection. It even has a built-in fire extinguisher system. And if the parts you cannot see are not exciting enough for you, there's always that amazingly huge rear wing that is undoubtedly its stand-out visual feature.
"The Apollo IE was created to pay homage to one of our favourite periods, the GT1 days of the nineties. To take it a step further, we created a technical partnership with Mr. Aufrecht, the founder of AMG, and his team at HWA who created the most successful GT1 racer of all-time, the CLK-GTR. Not only was the Apollo IE co-developed with this legendary team, but is hand built in the same facility that the CLK-GTR was produced. A modern-day car with true provenance." -- Ryan Berris, Apollo General Manager / CMO.
Want to buy an Apollo IE? Sorry you're out of luck, as the complete run of ten at a cool price of 2.3 million Euro has now sold out.
But you can get the next best thing.
These posters, heavily inspired by the futuristic outlook of the car are created by the design studio with meticulous standards. Apollo has provided all the requisite data to guarantee accuracy of every minute piece and angle, while our artistic input perfectly conveys the combination of the very latest state of the art technology married to old skool aggressive performance and above all the fun of driving a wonderful car.
TO VIEW AND DOWNLOAD THE PRESS PACK, CLICK HERE