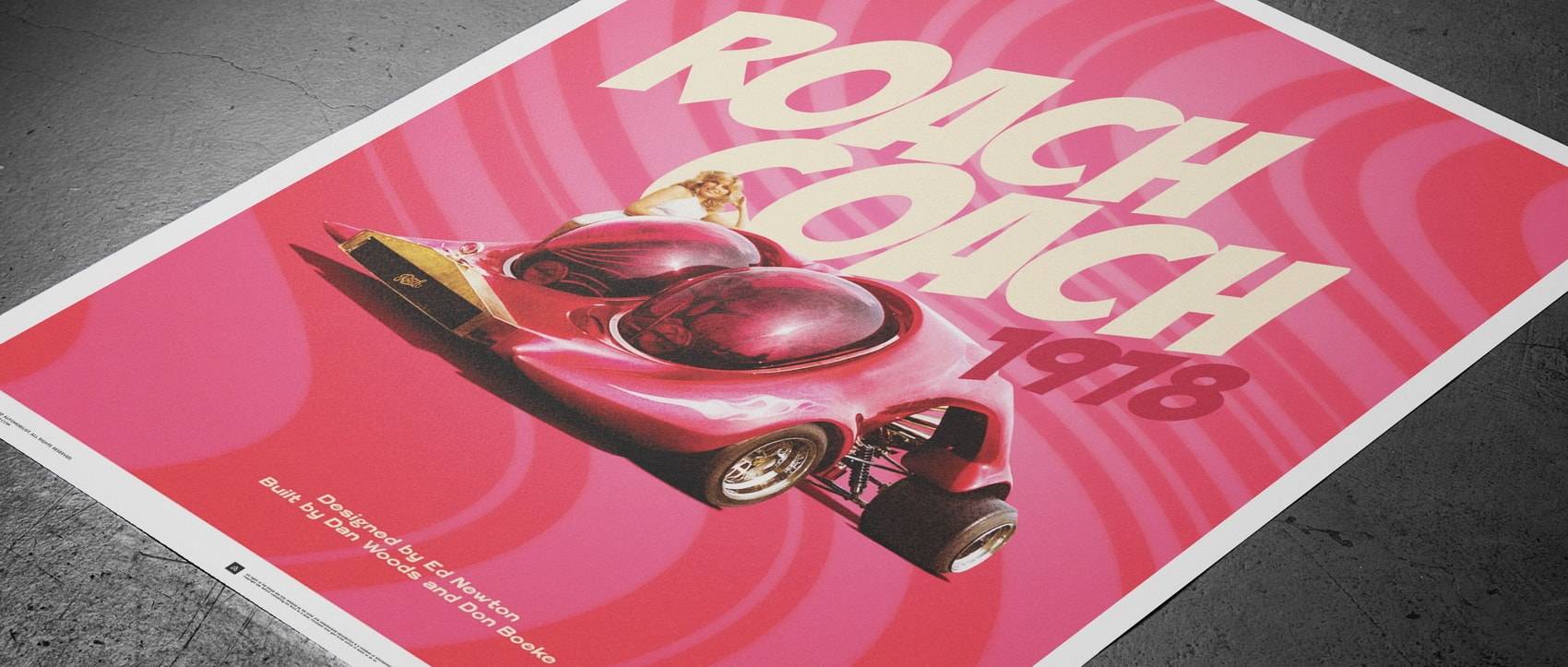 Automobilist recreates 70's legendary Roach Coach in 3D
---
Automobilist recreates 70's legendary Roach Coach in 3D
---
Aprils Fools' Day Joke: To honour the most easily iconic hot-rod car of the 70's, Automobilist is excited to release a new, limited, far-out poster: The Roach Coach 1978. This unique artwork is dedicated to the visionary designer Ed Newton, and builders Dan Woods and Don Boeke.
Automobilist recently had the privilege of traveling all the way to Dayton Ohio, where the Roach Coach resides, to meet the current owner and to gain more insight on its groovy history. While in Ohio, Automobilist was not only able to take a 3D rendering of the car itself, but for the first time ever was able to scan the human model depicted in the poster as well! Excellent!
Set in an offbeat pink in front of righteous waves, The Roach Coach poster will soon be available in our Unique & Limited collection of numbered artworks.
Features:
• Psychedelic coloring
• Uses the latest 3D modelling technology to rebuild the car and woman from scratch (First Time for Automobilist!)
• Unique & Limited Edition, pieces strictly limited and numbered
• Comes as a standard sized poster, 50 x 70 cm (19¾ x 27½ inch), framing not included
• Reproduced as a high quality offset print on white 175g/m2 paper
• Live roaches not included
Subscribe to our newsletter to be notified when the product is available!
Just register to our Automobilist Club free of charge.
EDIT: Now you can participate in a giveaway of this unique April Fools' Day prank poster on Instagram!