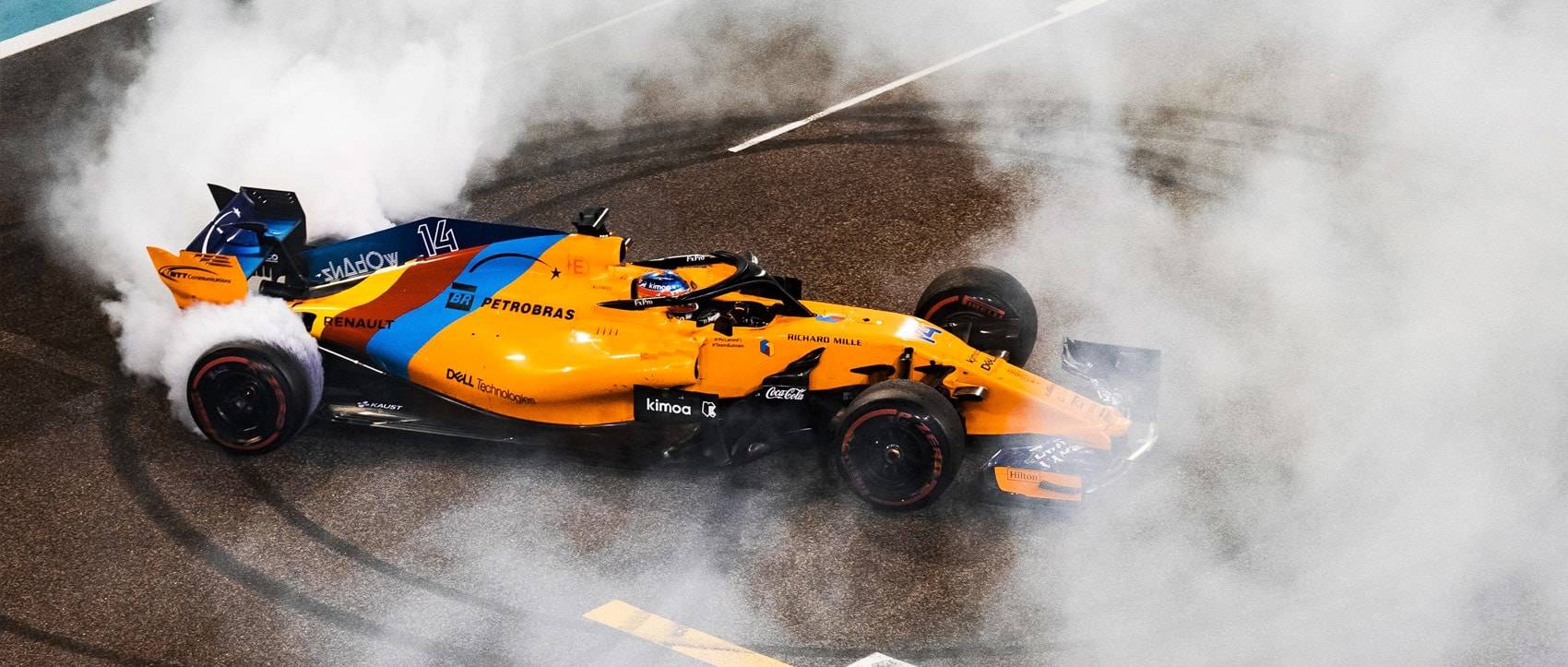 Become a winner… just like Fernando Alonso
---
7 DECADES, 8 POSTERS, ONE GLORIOUS HISTORY
---
Become a winner… just like Fernando Alonso
---
Soon after the chequered flag came down at the twilit Abu Dhabi circuit to close the 2018 Formula 1 season Fernando Alonso's last of 17 drama-packed campaigns – three of the cars broke out into a display of impromptu donuts. Lewis Hamilton's Mercedes and Sebastian Vettel's Ferrari were joined on pit straight by the retiring Spaniard's pirouetting McLaren; soon afterwards the 2018 Champion and Vice-Champion gave the Spaniard a guard of honour. They were bidding a respectful farewell to a fellow Championship winner, and Formula One was saying goodbye to one of its all-time greats.
Fernando's F1 career achievements included two World Championships, 32 race wins, 314 race entries and, as he cheekily reminded his McLaren team manager over the pit radio in the closing stages of the race at Yas Marinas, over 1800 cumulative championship points. He is rightly regarded to be one of the discipline's best-ever drivers, having become the youngest F1 World Champion and double Champion in history, and beaten a Michael Schumacher in his prime. He has also applied his talents to the World Endurance Championship, the Indy 500 and the 24 Hours of Daytona, and last year won the 24 Hours of Le Mans at his first attempt. Next year he might become the first man since Graham Hill to win motor racing's unofficial 'triple crown' - victory at the Monaco GP, the 24 Hours of Le Mans and the Indy 500 - when he returns the the Brickyard to attempt the latter again at the wheel of his purpose-built McLaren.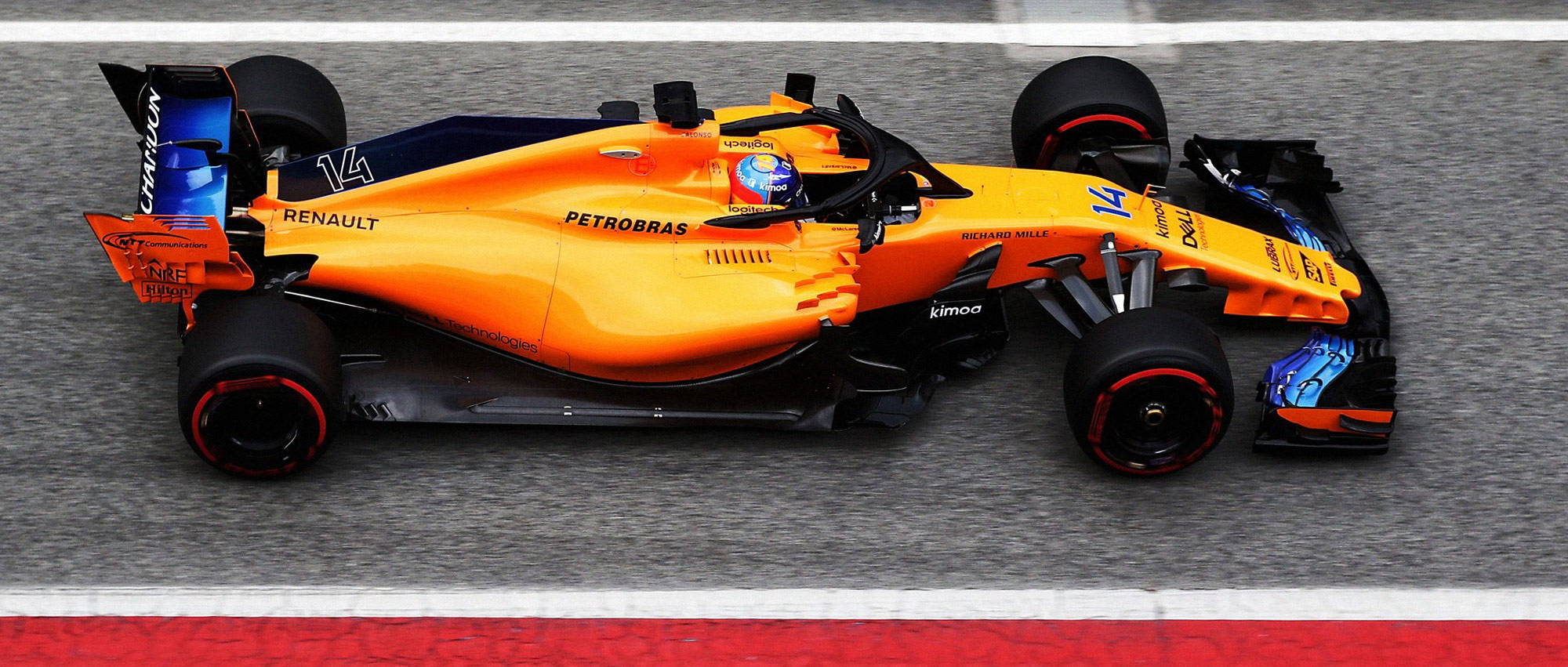 UNIQUE CHANCE TO WIN A POSTER SIGNED BY FERNANDO
In honour of his glittering F1 career with the Woking outfit, which included a total of five seasons during this two spells with the team, McLaren has commissioned Automobilist to produce a trio of celebratory posters featuring Alonso, his 2018-season MCL33 F1 car and distinctive Bell helmet. One of the designs is part of Automobilist's signature Unique & Limited series, limited to 314 examples – in tribute of his number of race entries – and decorated with a glow-in-the-dark screen-printed top layer. A fitting tribute to the day/night transition seen in his final race at Abu Dhabi.
You can become a winner like Fernando by entering our competition to win an exclusive version of this Unique & Limited piece, which we had signed by Fernando after his last F1 race during our team trip to the Abu Dhabi GP. Simply comment on our Facebook post or Instagram post with a message to Fernando – and don't forget to like our page/account. Competition ends on 24 December 2018. We'll select our favourite comment and notify the winner. We'd wish you good luck, but true winners don't rely on that.
Fernando Alonso: The F1 Paddock Pays Tribute
---