Fine Art Print
Epic Win On An Epic Track
Mercedes-Benz - Silver Arrows - Tripoli Grand Prix - 1935
Build your own
3D artwork
Created From Scratch
What you see is not a photograph. It is a 3D artwork featuring authentic renderings, all designed and built in 3D from scratch. This is how we capture and recreate moments from modern and historic motorsport in an artwork like never seen before.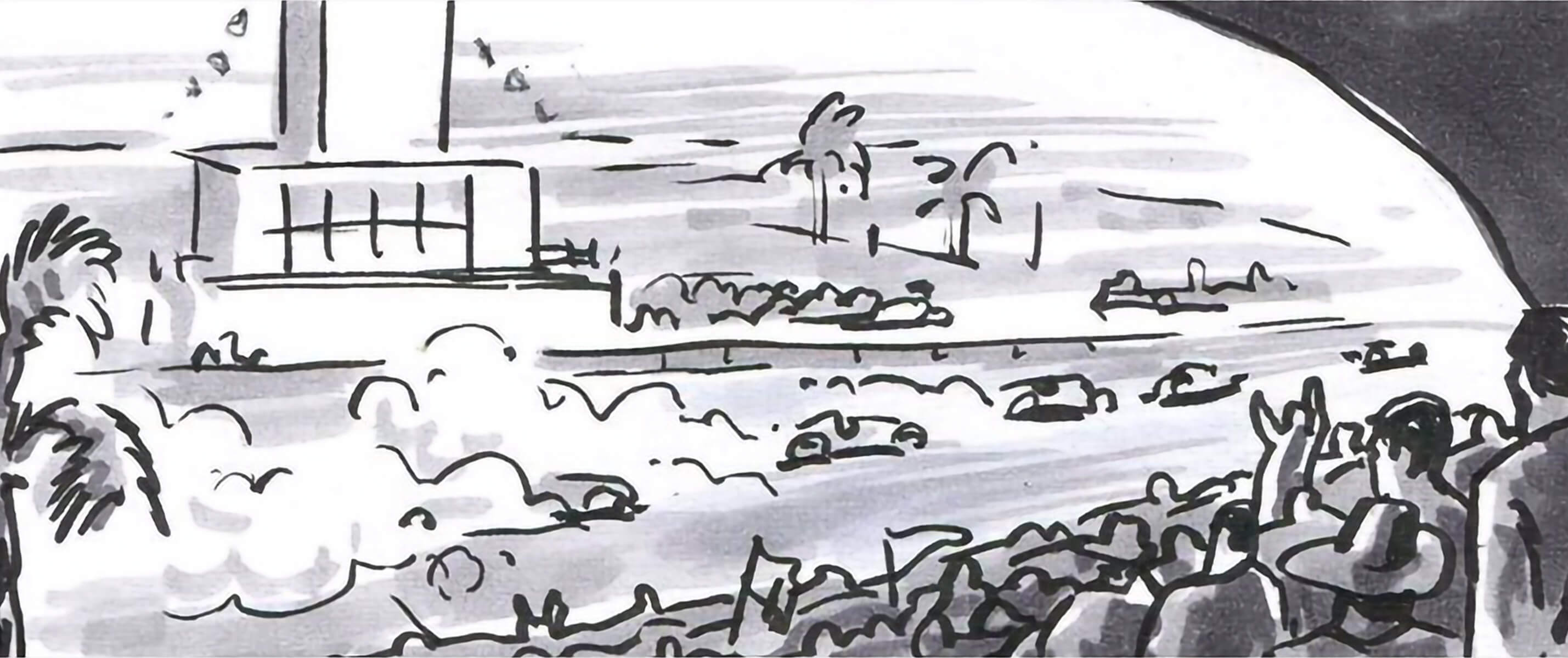 Before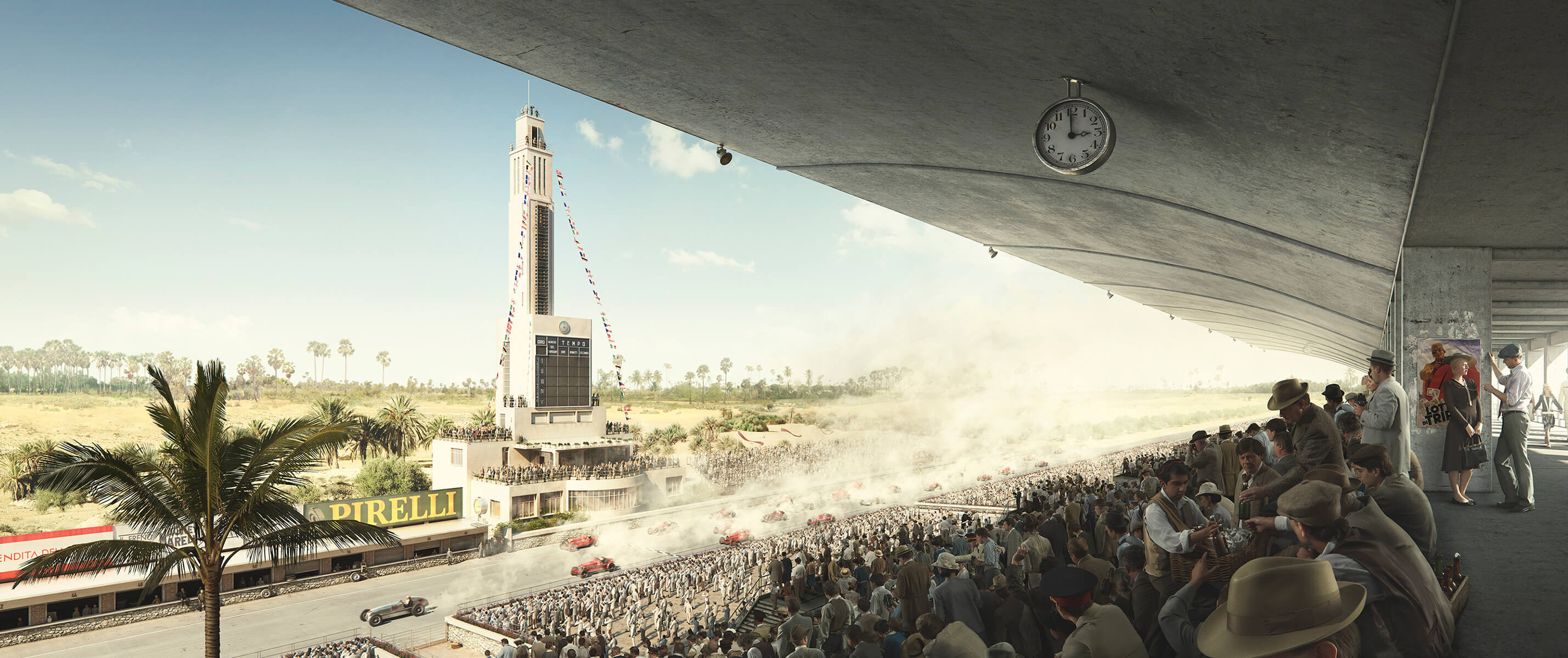 After
Recreating moments from modern and historic motorsport, Automobilist is highly recognised for their sophisticated 3D artwork.
Story behind
Mercedes-Benz Silver Arrows at Tripoli Grand Prix
On 12 May 1935, all the top drivers of the time lined up on the grid at the Mellaha seaside circuit and the start is captured with a wonderfully evocative view from the grandstand in this Automobilist Fine Art. Mercedes was the dominant team and Rudi Caraciolla won the race, recalling the finish in his autobiography: "Then Neubauer (Mercedes team boss) rushes up, and the mechanics, my faithful Walz among them. "The big man" is quite beside himself. He pulls me from the car, kisses me in both cheeks; two mechanics hoist me on their shoulders. They carry me that way to the pits. I shake many hands. I am still quite numb. Suddenly it comes over me - I have won, thank the Lord, I have won! It is an indescribable feeling which cannot be compared to anything else."
Configurator
Build Your Own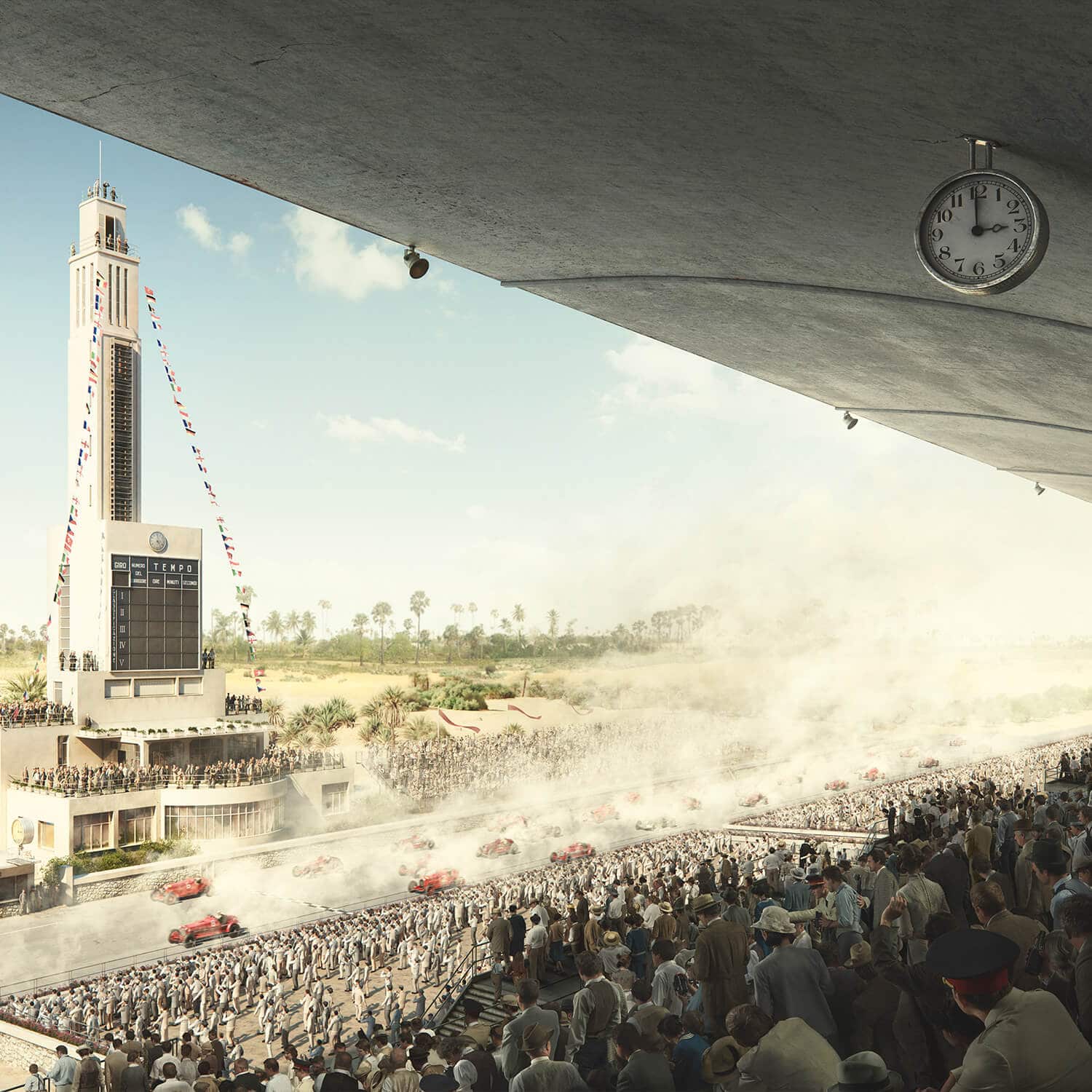 Epic Win On An Epic Track - Mercedes-Benz - Silver Arrows - Tripoli Grand Prix - 1935
---
Join now and start earning points for different actions, and turn those points into awesome rewards!
SKU: PROD01000884
Product description
Automobilist x Silver Arrows
Africa is the only major continent not featured on the Formula 1 calendar, but that was not always the case. In fact, as far back as 1925, Italian Tripolitania, now known as Libya, hosted motor races, thanks mainly to it being a colony of car-mad Italy. The Tripoli Grand Prix ran up to 1940 and therefore never counted for the World Championship which was inaugurated a decade later. But factory teams from Europe with famous names such as Alfa Romeo, Mercedes, Auto Union, Bugatti and Maserati all engraved their name on the Tripoli winner's trophy.
Technology
3D modelling and CGI compositing
Production
High-quality offset print
Material
Premium heavyweight 175 g/m2 paper
How it's done
The Magic Behind
We design each print using a world-unique combination of 3D renderings and CGI technology allowing us to re-create each car to precise coats of paint and scratches with a level of detail never seen before.
About
Automobilist
We are a team of artists, creative thinkers, solution finders, automotive and motorsport aficionados, and perfectionists dedicated to design anything automotive. Creating premium 3D artwork for automotive enthusiasts around the world since 2012.