3D artwork
Created From Scratch
What you see is not a photograph. It is a 3D artwork featuring authentic renderings, all designed and built in 3D from scratch. This is how we capture and recreate moments from modern and historic motorsport in an artwork like never seen before.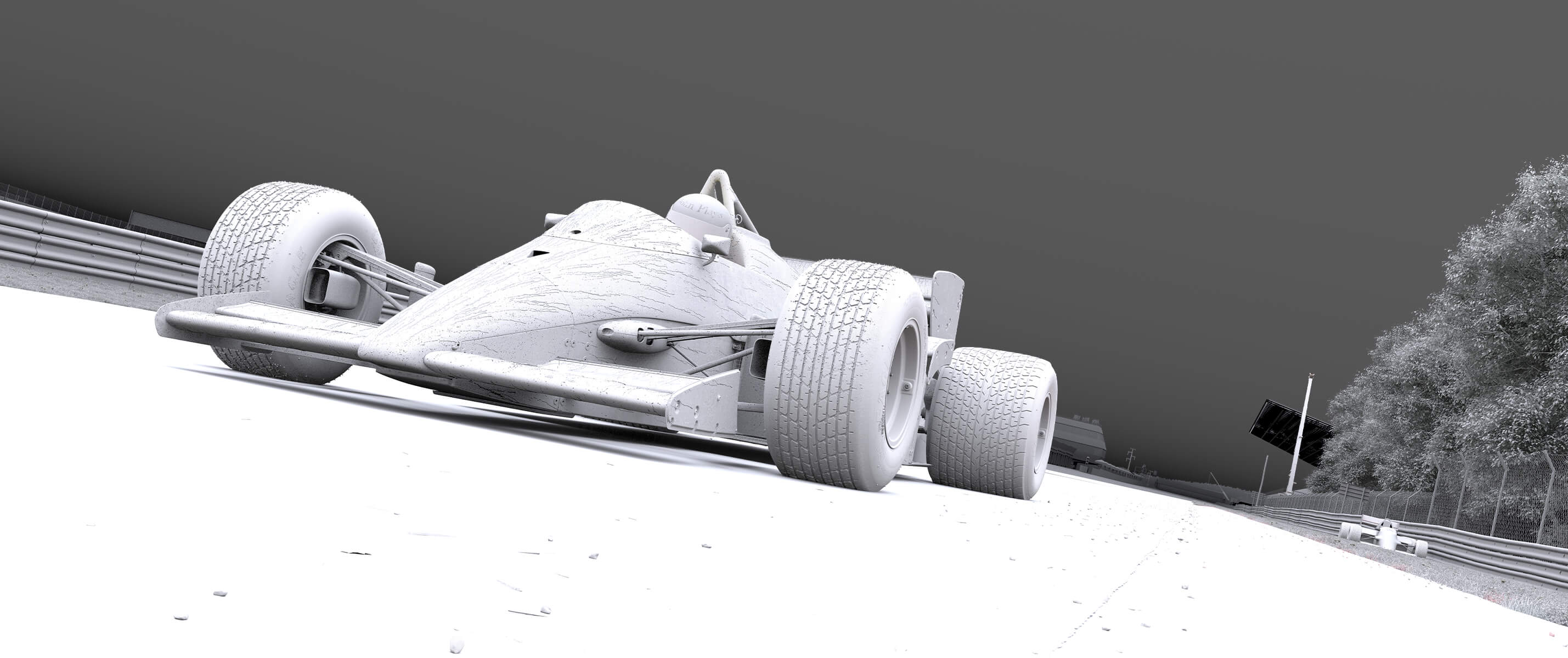 Before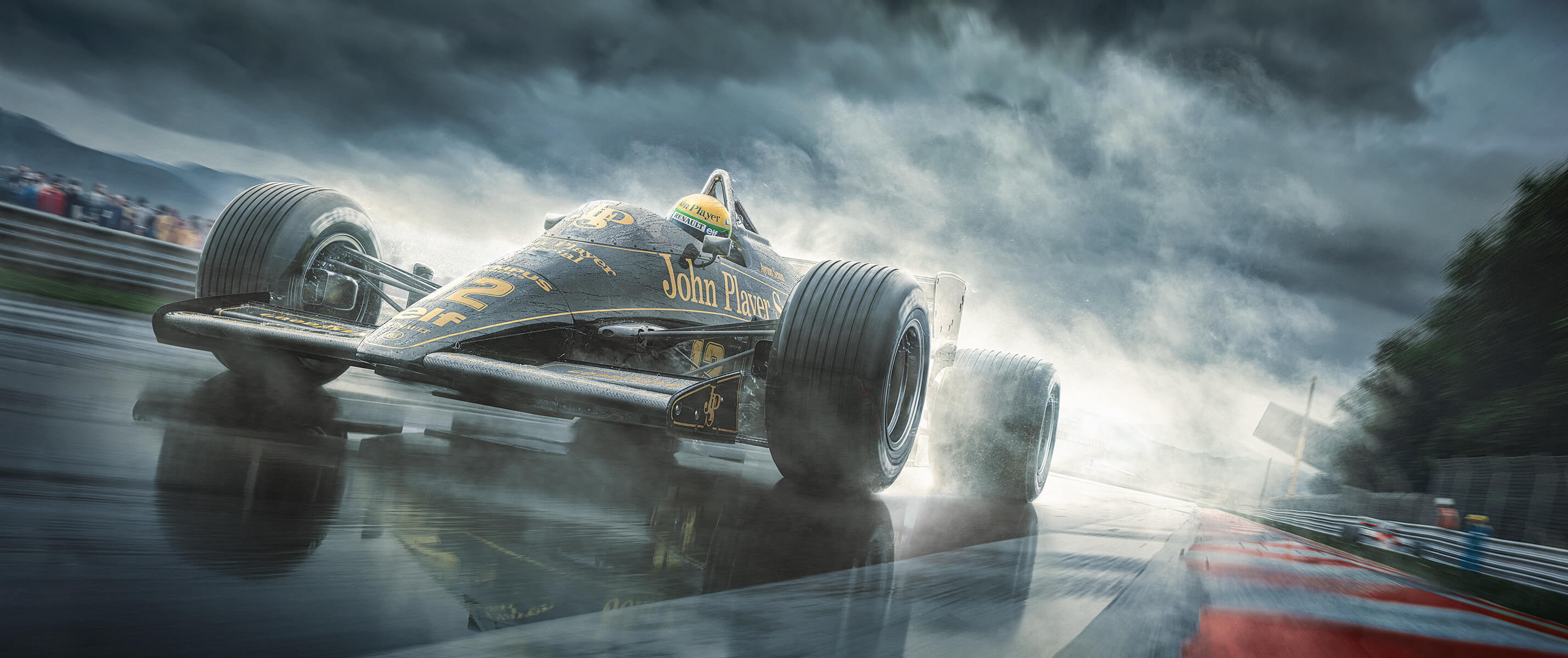 After
Recreating moments from modern and historic motorsport, Automobilist is highly recognised for their sophisticated 3D artwork.
Story behind
Ayrton Senna at Estoril
In atrociously wet conditions in the race depicted in this Fine Art, it only took Senna about 15 laps to shake off all his pursuers, with what would become his trademark superiority in the wet, controlled yet quick, always in the highest gear possible to avoid wheelspin. By the end of the race, at the wheel of the black and gold Lotus, he had lapped the entire field at least once, with the exception of the second placed driver. And the rest, as they say, is history! There is not much extra left to say about Ayrton Senna that hasn't already been said, written and described. He will remain a true legend for time to come.
Configurator
Build Your Own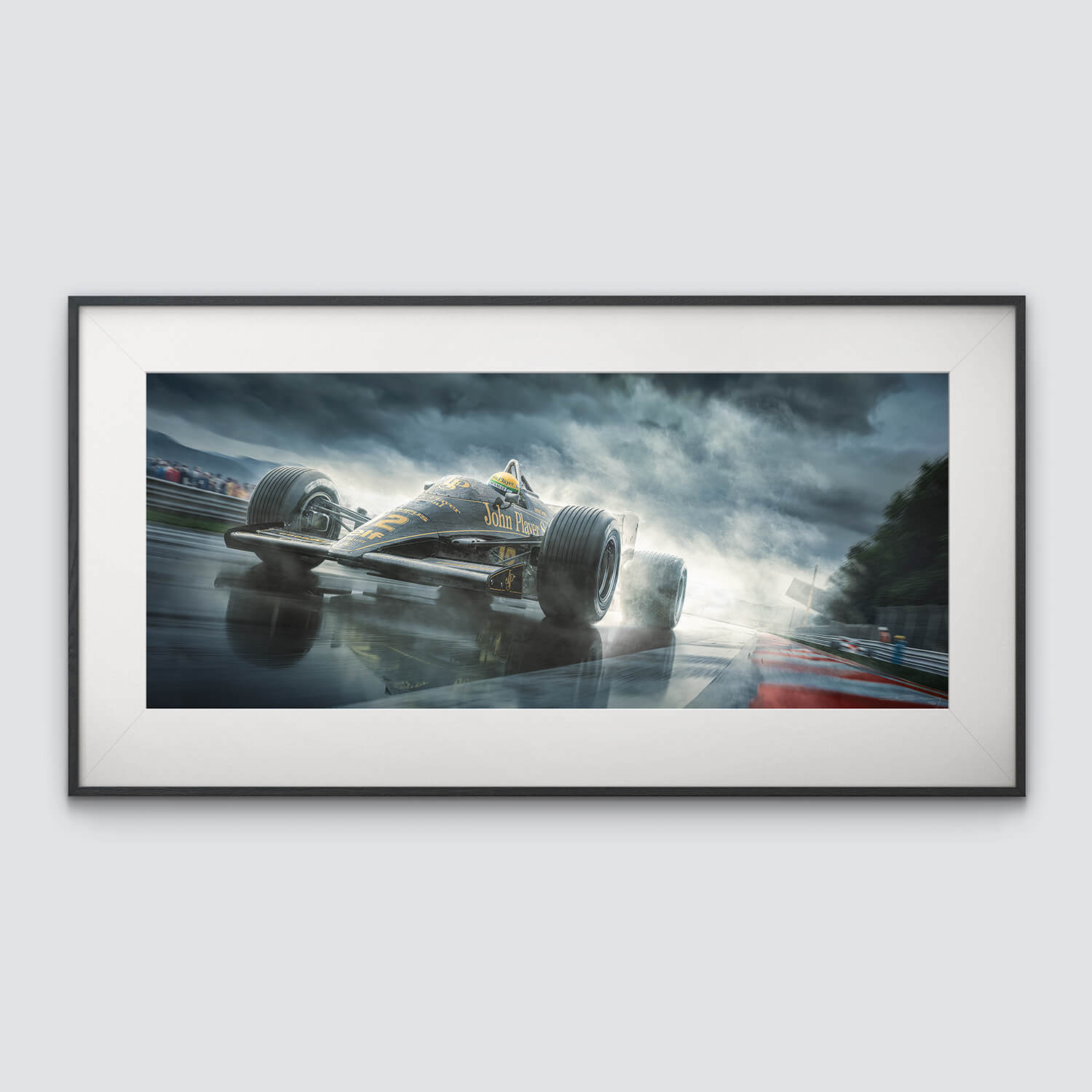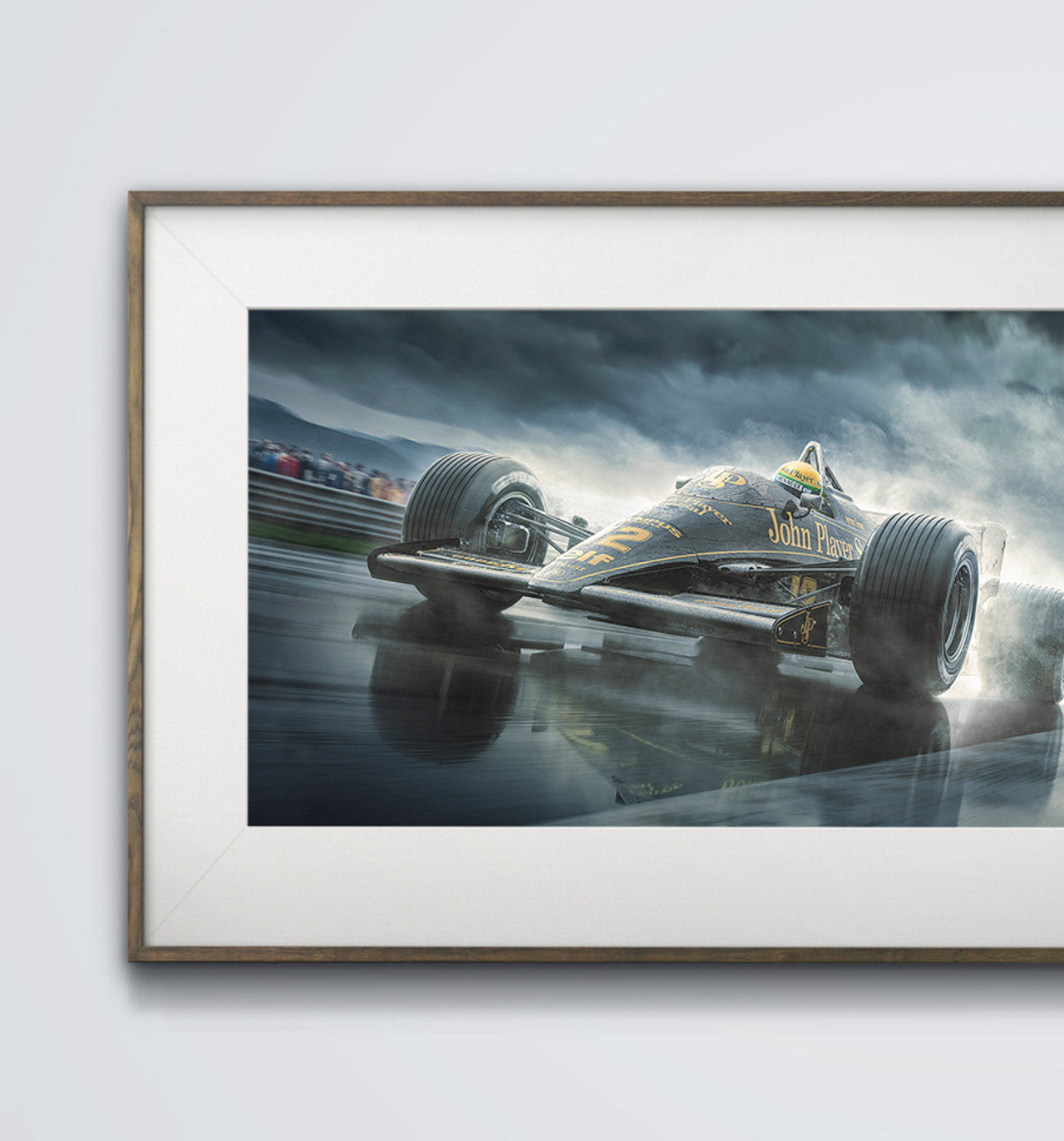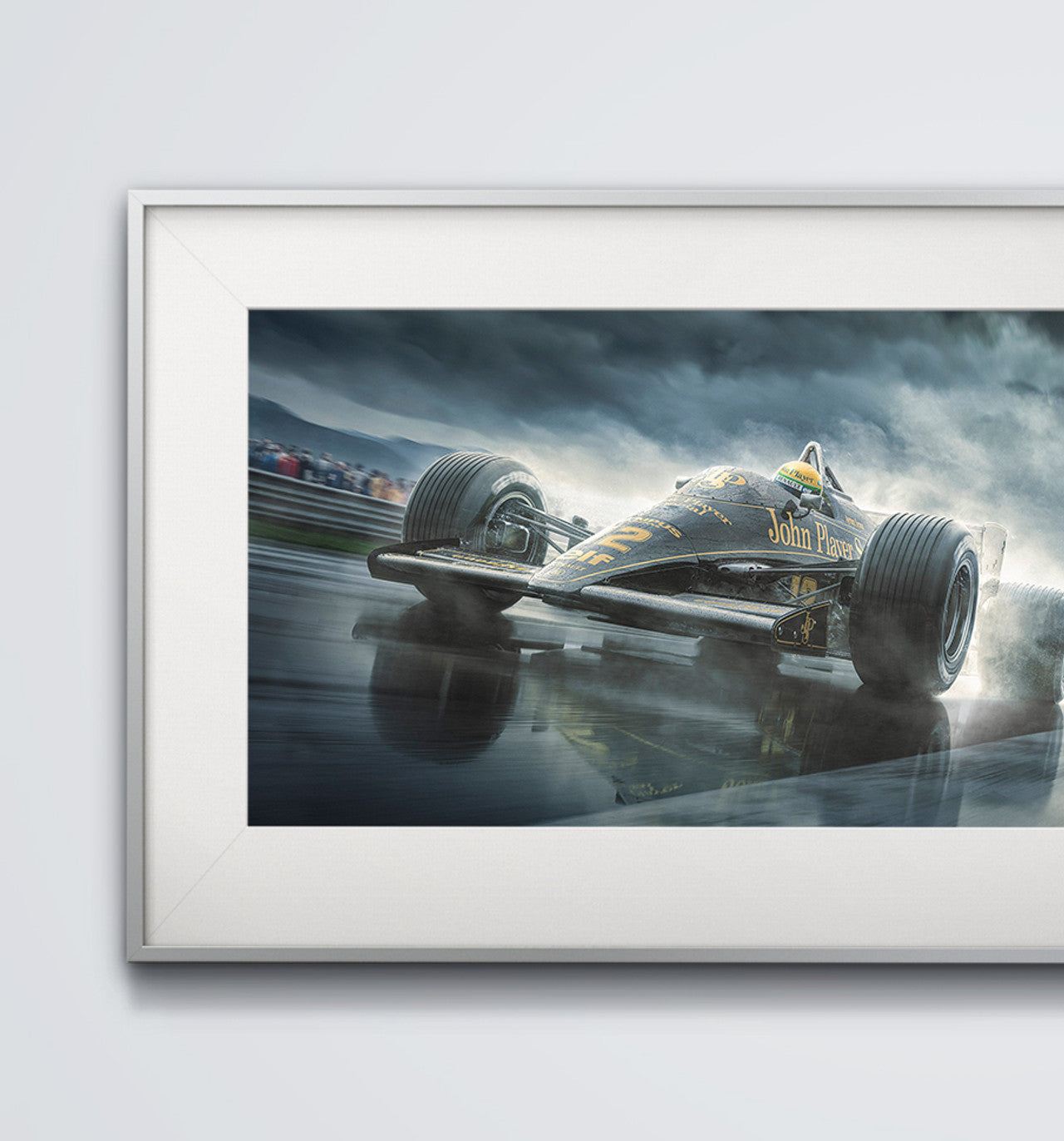 Where It All Began - Lotus 97T - Ayrton Senna - Estoril - 1985
---
Join now and start earning points for different actions, and turn those points into awesome rewards!
SKU: PROD01003186
Product description
Automobilist x Ayrton Senna
Even before he made his Formula 1 debut with the Toleman team in 1984, it was clear to those in the sport that Ayrton Senna had a special talent. Just how special became clear in the second race of his second season, when he won the 1985 Portuguese Grand Prix in the Renault-powered Lotus 97T.
Technology
3D modelling and CGI compositing
Production
High-quality offset print
Material
Premium heavyweight 175 g/m2 paper
Officially Licensed Product


How it's done
The Magic Behind
We design each print using a world-unique combination of 3D renderings and CGI technology allowing us to re-create each car to precise coats of paint and scratches with a level of detail never seen before.
About
Automobilist
We are a team of artists, creative thinkers, solution finders, automotive and motorsport aficionados, and perfectionists dedicated to design anything automotive. Creating premium 3D artwork for automotive enthusiasts around the world since 2012.