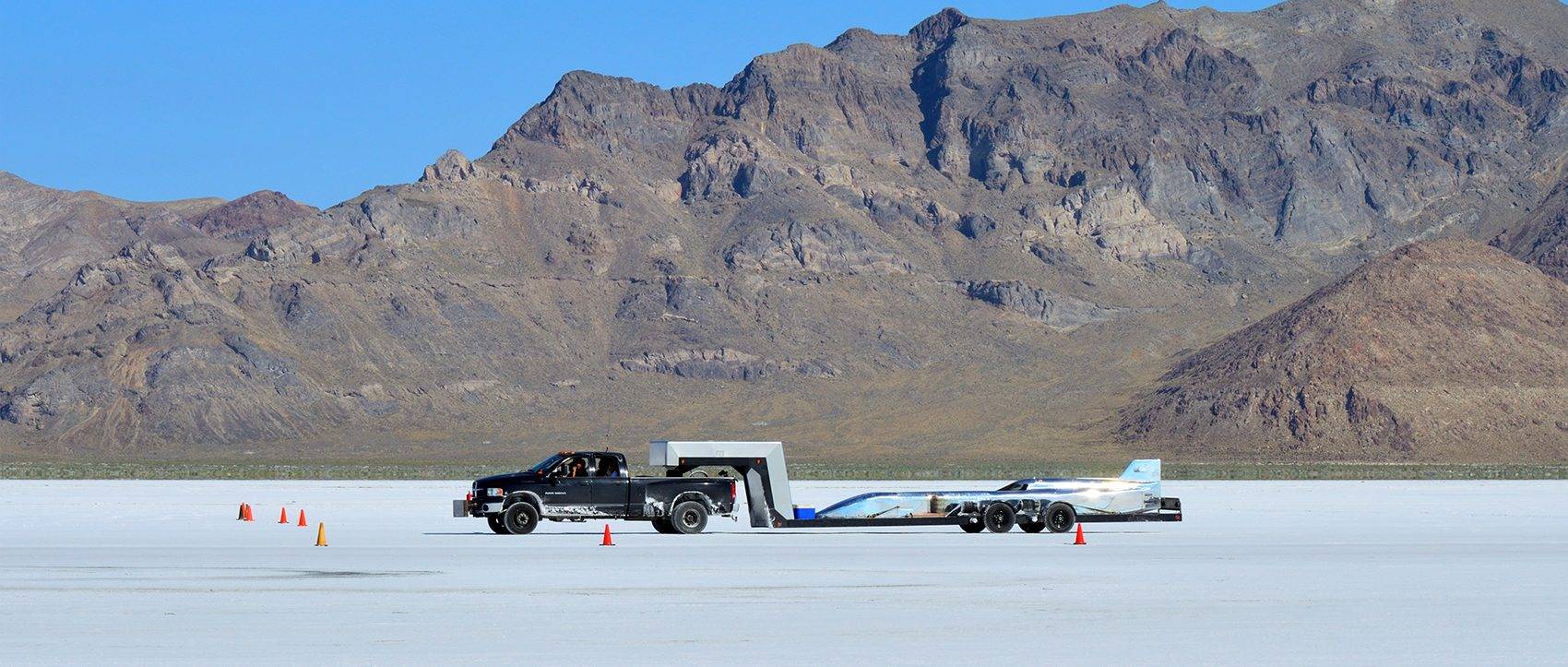 Flat out on the Salt Flats
---
Flat out on the Salt Flats
---
Man's desire to walk, run, ride, drive faster than his neighbour has existed since long before the arrival of motorised transport. It's a strong enough urge to take people to the strangest places to decide who indeed is the fastest of them all. No place could be stranger than the lunar landscape of the Bonneville Salt Flats in Utah, USA.
The first motorsport event took place there in 1912, but it was two years later, on 11 August 1914, that the first official land speed record was set on the salt. The man who did it was Teddy Tetzlaff, nicknamed for his wild flat-out-and-hope-it-holds driving style as "Terrible" Teddy Tetzlaff, who also competed in the Indianapolis 500 on four occasions. The driver was employed by press agent and promoter Ernie Moross, who provided the vehicle, the Blitzen Benz 2, with which Tetzlaff set a new record in the 300 horsepower car of 142.8 mph. The car was a fearsome beast with a 21.5 litre engine.
The Bonneville Speed Week in August became a regular fixture, attracting an eclectic bunch of enthusiasts all obsessed with being the fastest man or woman on the planet. Up and up went the speeds, 300, 400, 500 and 600 miles per hour. Its heyday was really the Thirties when the likes of Sir Malcolm Campbell beat the 300 mph barrier in the aero-engined Bluebird car in 1937 and in the decades that followed, jet power was the way to go with amazing vehicles such as Gary Gabelich's Blue Flame rocket car that set a new record of 622 mph in 1970.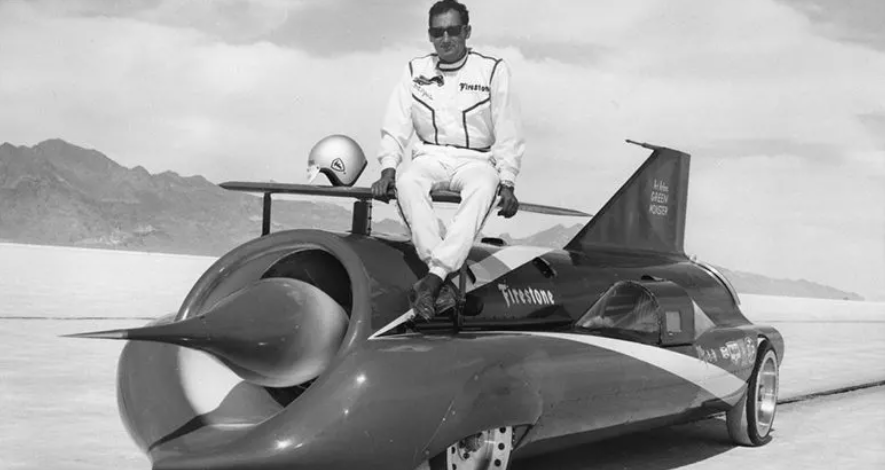 Bonneville is no longer the fastest place on earth, that honour going to the Black Rock Desert in Nevada. It was there on 15 October 1997 that the British built jet car, Thrust SSC, driven by a Royal Air Force pilot, Andy Green, became the first land vehicle to break the sound barrier, at a speed of 763 mph (1228 km/h.)
But Bonneville still has that romantic pull which means that, despite the fact the salt flats are shrinking, which is down to climate change, erosion and because nothing stays the same for ever, it still draws hundreds of participants and spectators every year. It's a very laid back and friendly affair and while there are some serious speed merchants spending serious money, there is as much interest in those racing home-built specials, on two and four wheels. It's best summed up by the category known as "Run Watcha Brung!"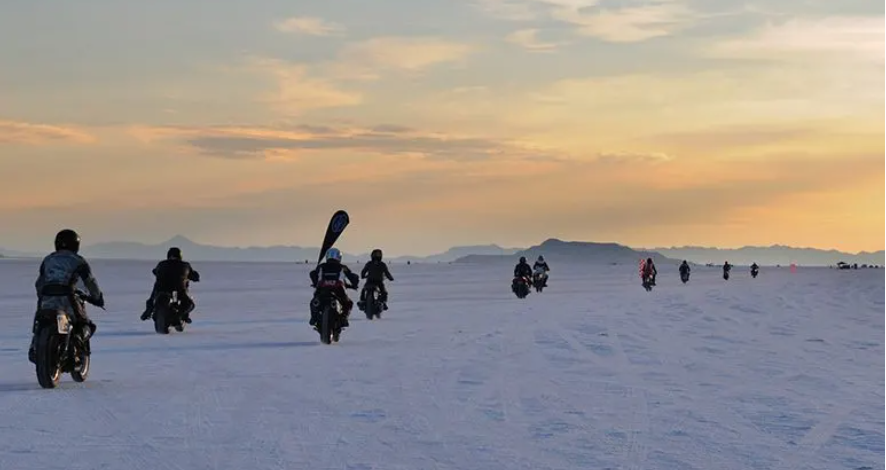 There can't be many motor sport venues where you cannot stay at the "track" overnight, in case it floods, but that's the case with Bonneville, as the salt flats were a giant lake back in prehistoric times and still flood in winter time when it rains. The barren nature of the track means drivers and riders don't get much sense of speed as they travel down the 10 or 12 mile dead straight track marked out in the salt, as there are no landmarks or signposts. Unlike motor racing, there are no prizes given out and certainly no prize money, everyone taking part purely for the fun of it, which explains the friendly atmosphere and the willingness among competitors to help each other out, sharing tools and parts.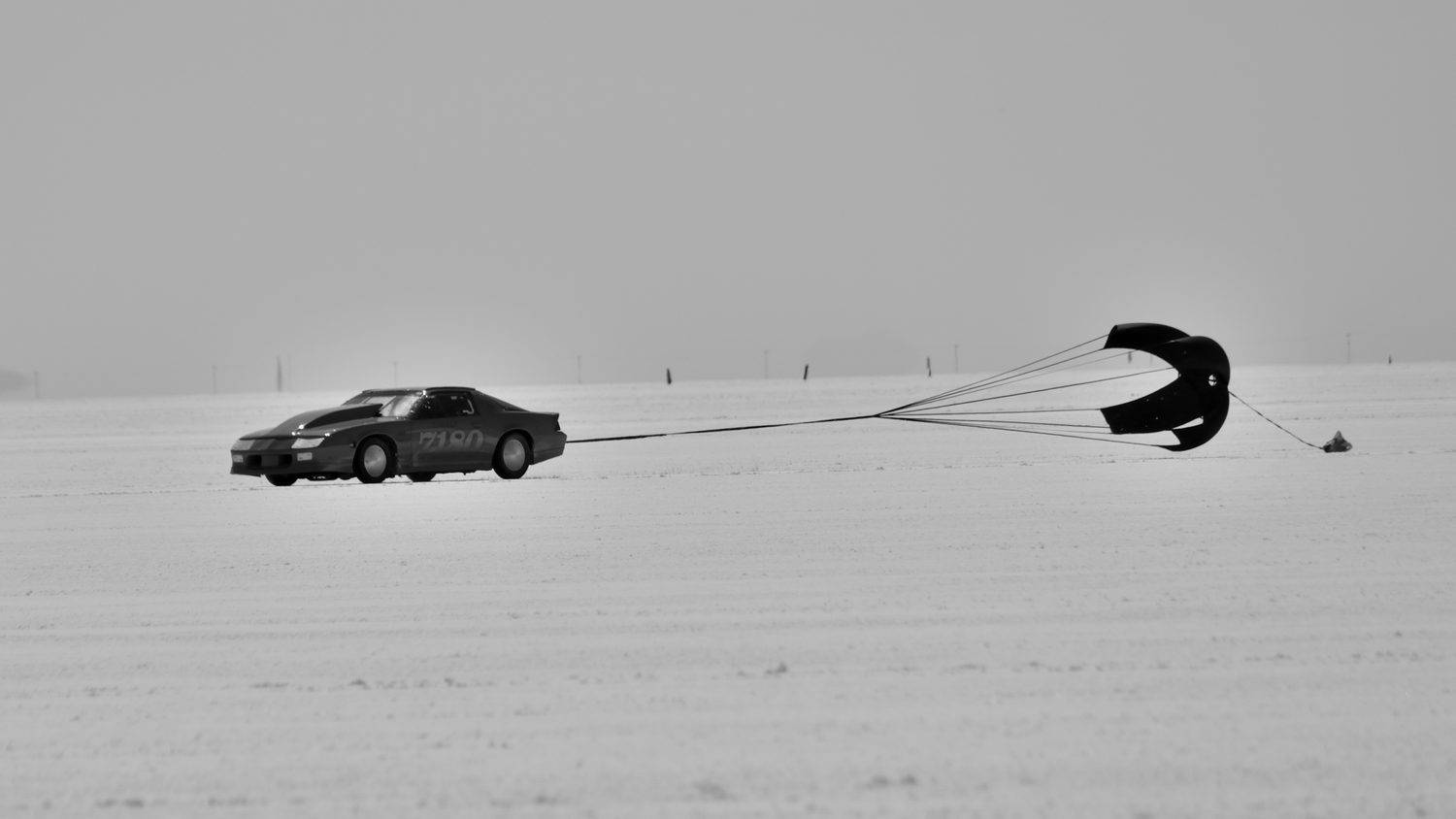 There might be an amateur feel to Bonneville Speed Week, apart from the heavy hitters that turn up with support crews in big trucks, just like any pro race team, but the standard of engineering and sheer ingenuity on display with some incredibly complex and streamlined customised machinery is breath-taking.
You have to be committed to be a Bonneville spectator, because there are no grandstands, nor any protection from the sun and out on the bright white salt, you need sunglasses and sunscreen all day long, as it's similar to spending the day on the ski slopes. And there's a reason why the only nearby town has more than its fair share of car washes, because you will pay a huge clean up fee if you return your rental car with telltale signs that you've taken it onto the salt flats. The same goes for your footwear – be prepared to throw your shoes away at the end of your visit.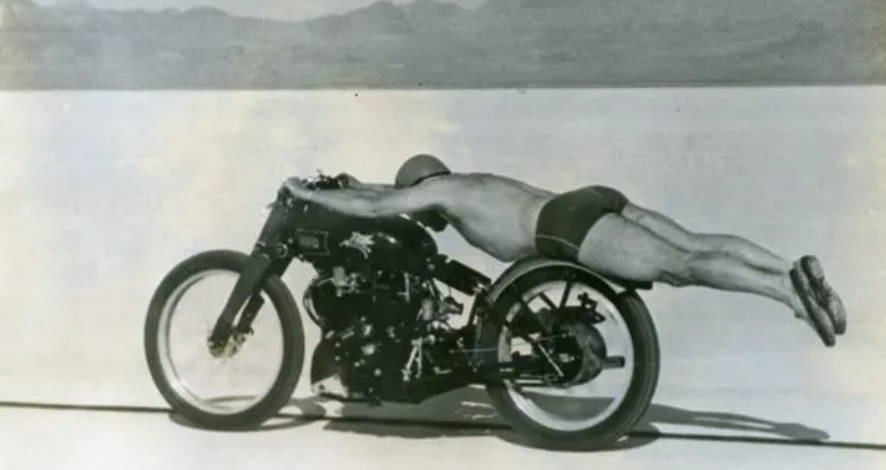 There's one famous photograph that truly captures the speed, danger, thrill and downright madness of running at Bonneville and it features a man wearing swimming trunks! In 1948, a fearless American motorcyclist called Rollie Free was determined to crack the 150 mph mark on his specially tuned British Vincent Black Shadow. Considered borderline insane by his friends and admirers, he certainly proved it on Monday September 13th that year. Shortly before 8am he lay stretched out across the top of his much modified Vincent, wearing nothing but a bathing suit, a pudding-basin helmet and a pair of beach shoes on his feet. He then tore across the flats to record an incredible two-way average speed of 150.313 mph, satisfied that stripping off had gained him an extra 2 miles per hour.
A standard footnote to many motor sport stories in 2020, this year's Speed Trials have been cancelled because of the Covid-19 pandemic. But if you want to go and experience the event for yourself, don't wait too long. Back in the 1940s, the salt layer was almost a metre thick, but now it is shrinking fast and so the future of this truly unique spectacle is in doubt.
Images courtesy landspeedphotos.com / Barbara M Fuentes / Christophe Klebert / Shutterstock.com