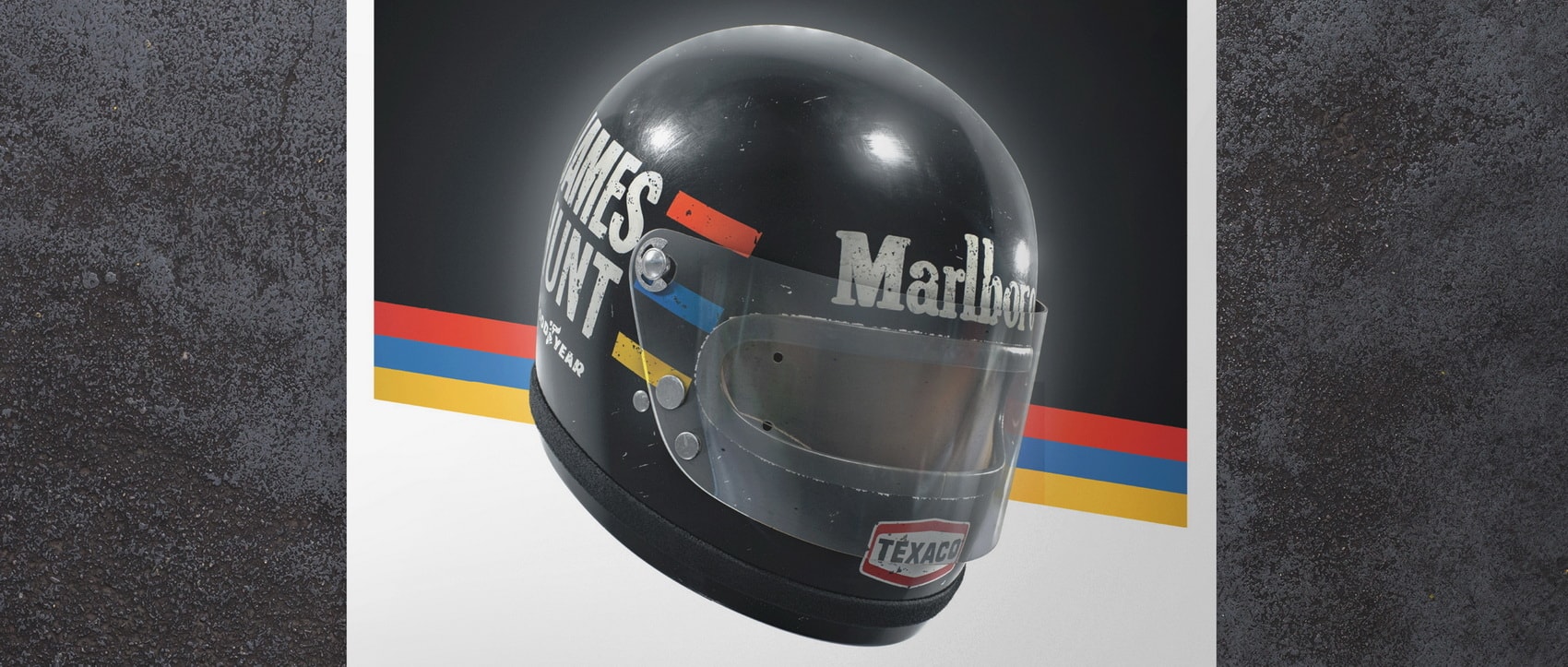 The Story Behind
James Hunt - Securing the Crown
October 24th, 1976: After an embattled season of constant lead changes, disqualifications, and near-death crashes, it was only fitting that the final race of the season, the XI Japanese Grand Prix, would be the decider - and just as contentious. Heavy rains and hanging fog had left Fuji Speedway fraught with danger. An intense debate over safety concerns between racers and organizers broke out, almost cancelling the race. To the dismay of many racers, the green light was given.
The grid lined up. Mario Andretti in pole position, James Hunt in second, ahead of lifelong friend, nemesis, reigning champion, and current leader Niki Lauda in third. Hunt had a simple goal: secure a podium spot to steal the World Championship and a shot at redemption - given his previous failures with Hesketh.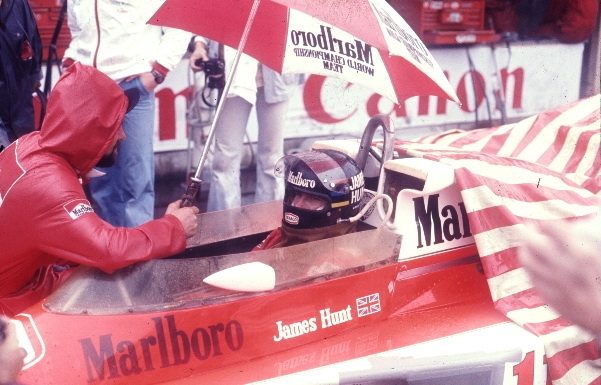 Hunt quickly took the lead, but conditions worsened. Drivers including Perkins, Watson, and even Lauda retired to the pits. It looked as if Hunt's victory was guaranteed. However, clearing weather and choice of tyres started to damage Hunt's standing. Suddenly a blown front tyre forced Hunt to pit, causing him to fall behind in the pack.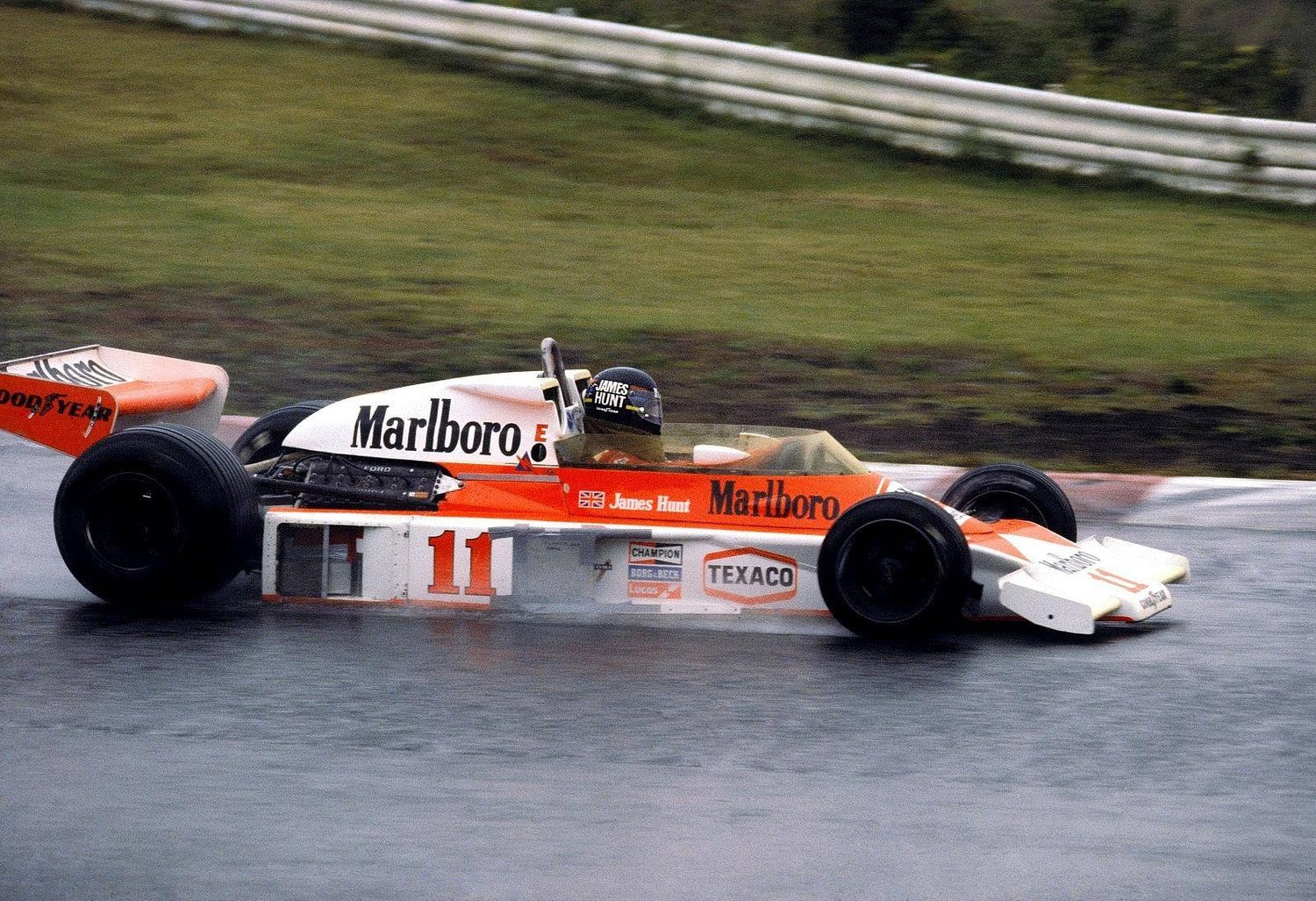 Not knowing if it was even possible to place, Hunt charged back up the standings. In the final laps of the race, Hunt overtook the frontrunners to claim his spot on the podium. Finishing the race in 3rd place for the McLaren-Ford team, James Hunt won the World Driver's Championship with a season total of 69 points, a mere one point ahead of Lauda. With steel and spirit, James Hunt defied all the odds in a come-from-behind victory; he had secured the crown.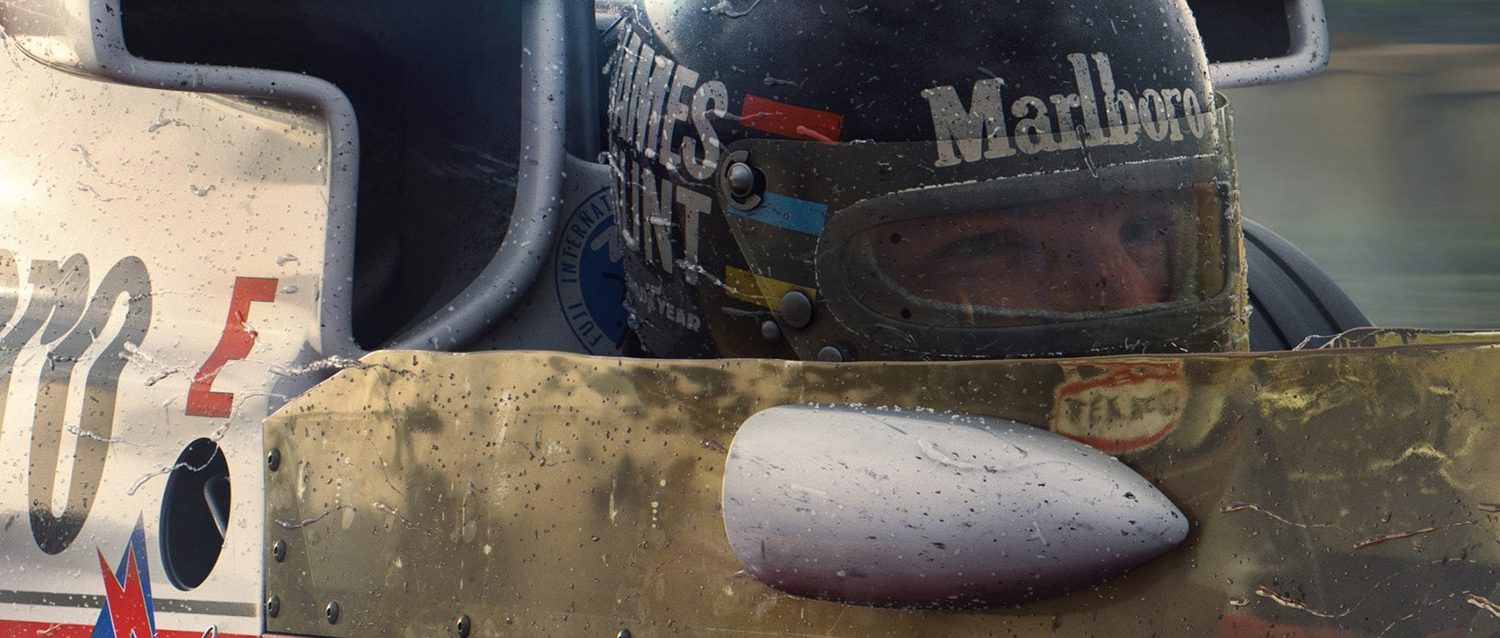 To commemorate this moment in Formula 1 history, Automobilist has added a piece to the Hunt collection as classic as that day: Hunt's Crown - The Bell Helmet. With iconic white lettering and world-recognizable red, blue, and yellow stripes - The Bell Helmet is as timeless as the man who wore it.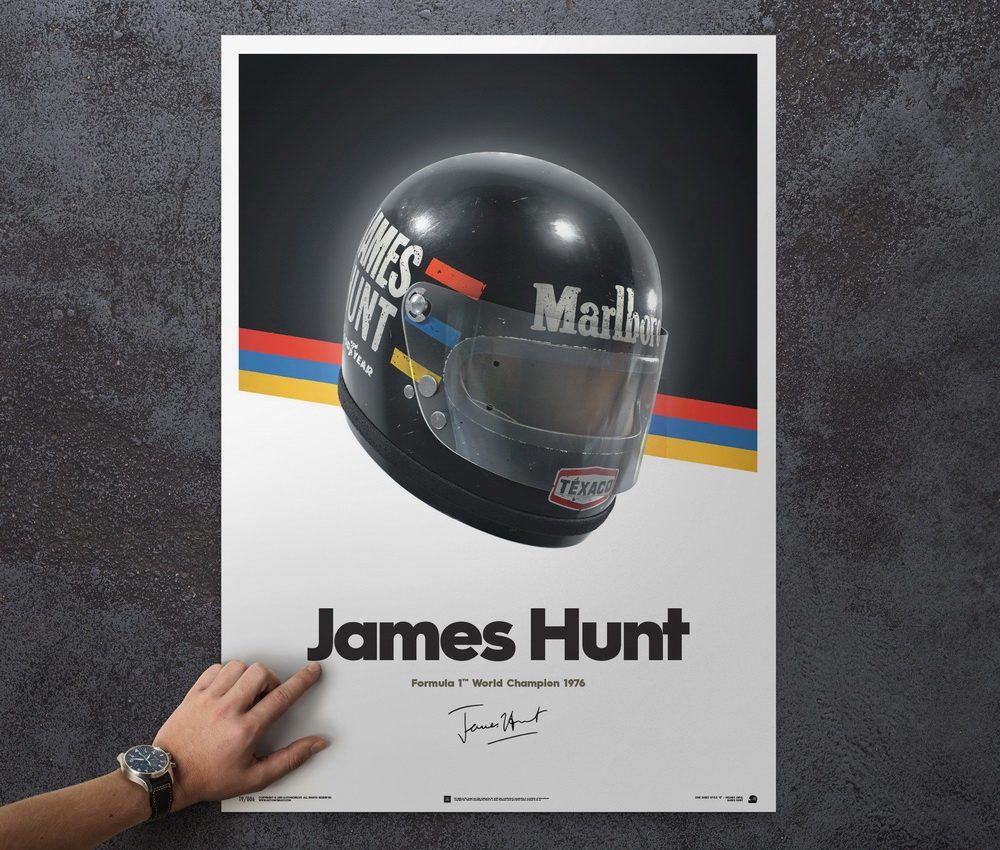 Our James Hunt Collection now includes 7 posters and 1 fine art print, including stylized shots of Hunt's McLaren M23, and a 3D rendered panorama of that deciding day in Oyama. The addition of Hunt's Crown also expands our Helmet Collection, which includes drivers such as Fernando Alonso, Michael Schumacher, and Ayrton Senna. All of these works are available on our website!
Full Documentary: James Hunt and McLaren - Artwork: Hunting for Victory by Automobilist