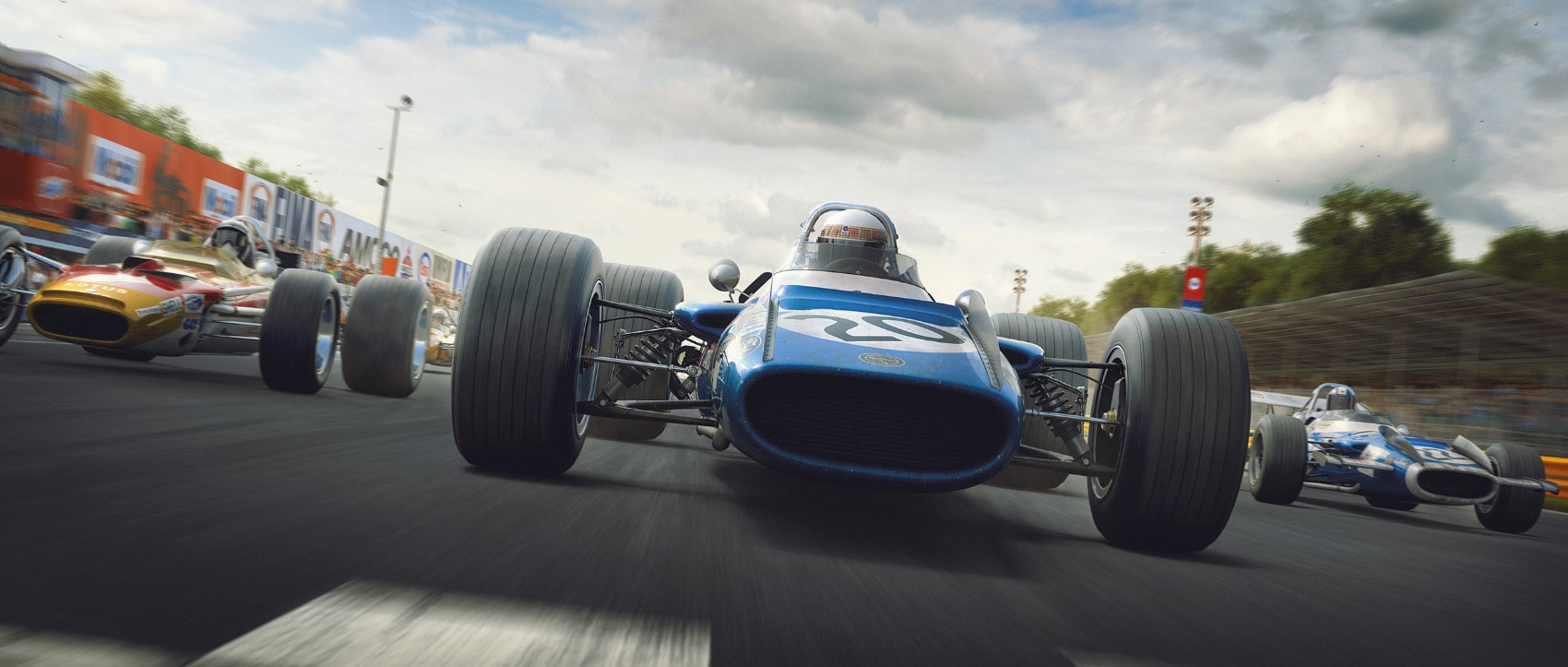 News
Automobilist Announces Historic Collaboration with Sir Jackie Stewart, Launching "The Flying Scot Collection"
• Automobilist has released a new artwork collection featuring Sir Jackie Stewart, aka "The Flying Scot"
• 4 Design Posters and 1 Fine Art Print commemorate the legacy of the 3 times Formula 1 World Drivers' Champion
• Collection released to coincide / celebrate Sir Jackie's 80th Birthday and the 50th Anniversary of his first Champion title win in 1969
• Proceeds from the official licensed collection will benefit Sir Jackie's charity Race Against Dementia
June 11th, 2019 - Automobilist, automotive fine art maker, has partnered with 3 times World Drivers' Champion Sir Jackie Stewart to celebrate his 80th Birthday today and to commemorate his achievements as one of the most successful drivers in Formula 1 racing history.
"The Flying Scot Collection" includes four Design Posters, including one limited edition, and one Fine Art Print. The Design Poster set and Fine Art Print, all done in Automobilist's signature minimalist and detailed style, highlights the 50th anniversary of Sir Jackie's 1969 F1 Championship-winning season season.
The first Design Poster is an expansion of Automobilist's Helmet Collection, as it depicts Sir Jackie's open face Buco Helmet haloed with the iconic Royal Stewart Tartan on top of a Scottish Flag background. Honouring these roots, the second poster "The Flying Scot" pays tribute to Stewart's legendary nickname, one he earned by ferociously navigating the Nürburgring circuit in his #20 blue Matra MS80.
"The Green Hell" is how the racing legend describes this treacherous track he manoeuvred thrice to victory. This limited edition poster of 500 pieces, featuring a special layer of embossed red foil, pays homage to the infamous German circuit. The fourth poster of the collection, "Monza Victory", simply immortalizes the race where Sir Jackie secured his first World's Champion title.
The final piece of The Flying Scot Collection, a Fine Art Print entitled "The Scot's Italian Job" depicts this closest 1-2-3-4 finish in Formula 1 history. As Sir Jackie (#20) finishes in first place, he is immediately followed by Jochen Rindt (#4), Jean- Pierre Beltoise (#22), and finally Bruce McLaren (#18); all crossing the finish line less than a fifth of a second apart. It was Monza in '69, were Sir Jackie and Matra-Ford claimed both the Drivers' and Manufacturers' titles, with three races in the season still remaining.
Automobilist has faithfully recreated this historic scene in meticulous detail by blending 3D models and digital photography to achieve a computer-generated image of awe-inspiring quality. This unique creative process took the Automobilist design team several months to complete. The Fine Art Print is available in three different sizes.
A part of the proceeds from the official licensed collection will benefit Sir Jackie's charity: Race Against Dementia. Founded by Sir Jackie Stewart after his wife Helen's diagnosis in 2014, Race Against Dementia is a global charity on a mission to fund pioneering research into the prevention and cure of dementia.
Fans of Sir Jackie worldwide can now order the entire Flying Scot Collection at Automobilist.com and at approved retailers.