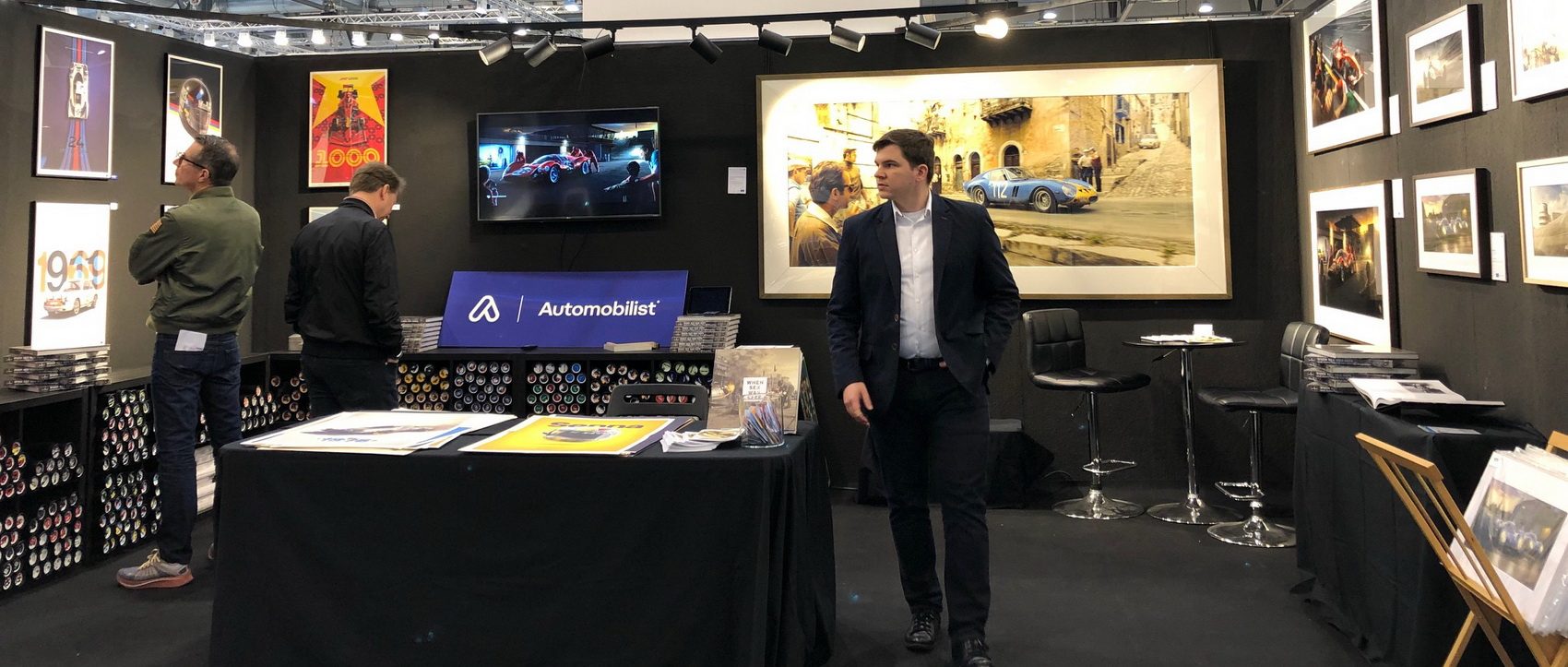 News
Automobilist at Techno-Classica Essen 2019
The Automobilist Team headed to Germany this past weekend for the 31st Techno-Classica Essen. The annual car show, which brings in over 190,000+ visitors and over 2,700+ Collectors, with 1,250+ Exhibitors and 200 Clubs, makes Essen the capital of the classic vehicles for a whirlwind 5 days.
It was good to be back in the heart of Europe, as this was Automobilist's first time returning to Essen after a 2 year hiatus. Another first, both for the Automobilist Team as well as for the organizers of the show, was that all the artists were housed in one central location, giving the Automobilist Team the opportunity to meet and connect with other artists from all across Europe.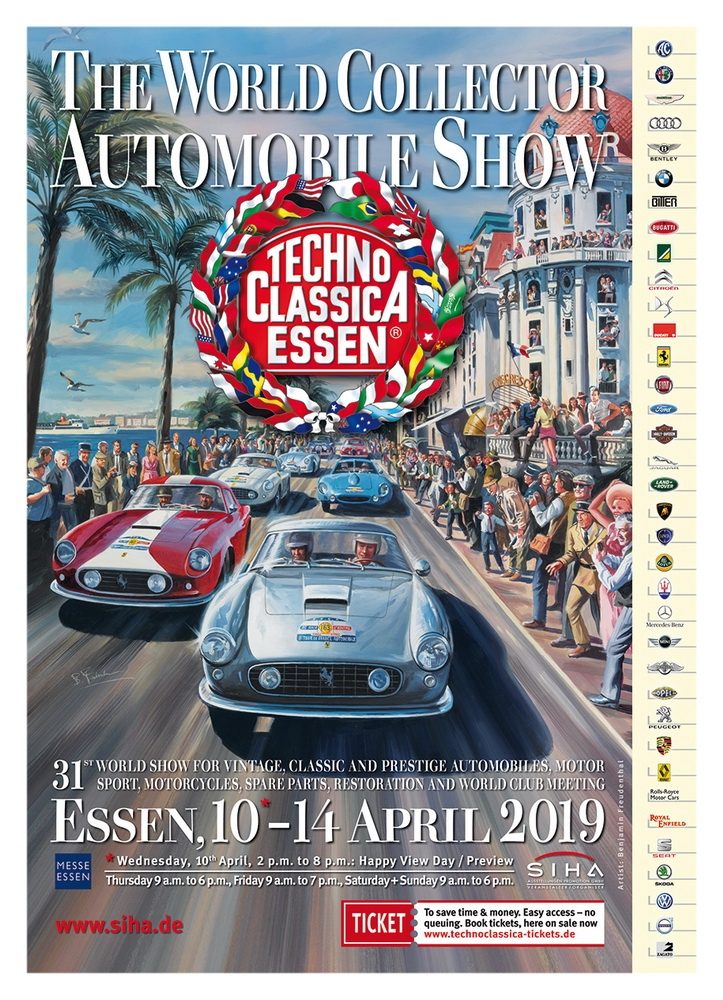 If you attended, you might have seen us nestled just between the halls 6 and 7, where we featured our eye-catching design posters and breathtaking artworks. While promoting our newly released poster at the festival - the AOC 24 Hours of Le Mans licensed Porsche 917K Martini - a few lucky visitors were able to swipe the last few remaining Formula 1 1000th Grand Prix Gold posters. Though this Unique & Limited Edition poster is now officially sold out, our FORMULA 1 HEINEKEN CHINESE GRAND PRIX 2019 poster is still available online! Our main artwork on display, "A Swede Swerves Through Sicilians," the last of 5 in its size, certainly caught the attention of many bypassers.
All in all, Automobilist had a great show, and we look to our return to Essen next year. We would like to thank all the people who stopped by and purchased works, or just to say hello! If you were unable to attend Essen this year, keep an eye out for our newsletters to see the next show we'll be attending. Just register to our Automobilist Club to be notified.