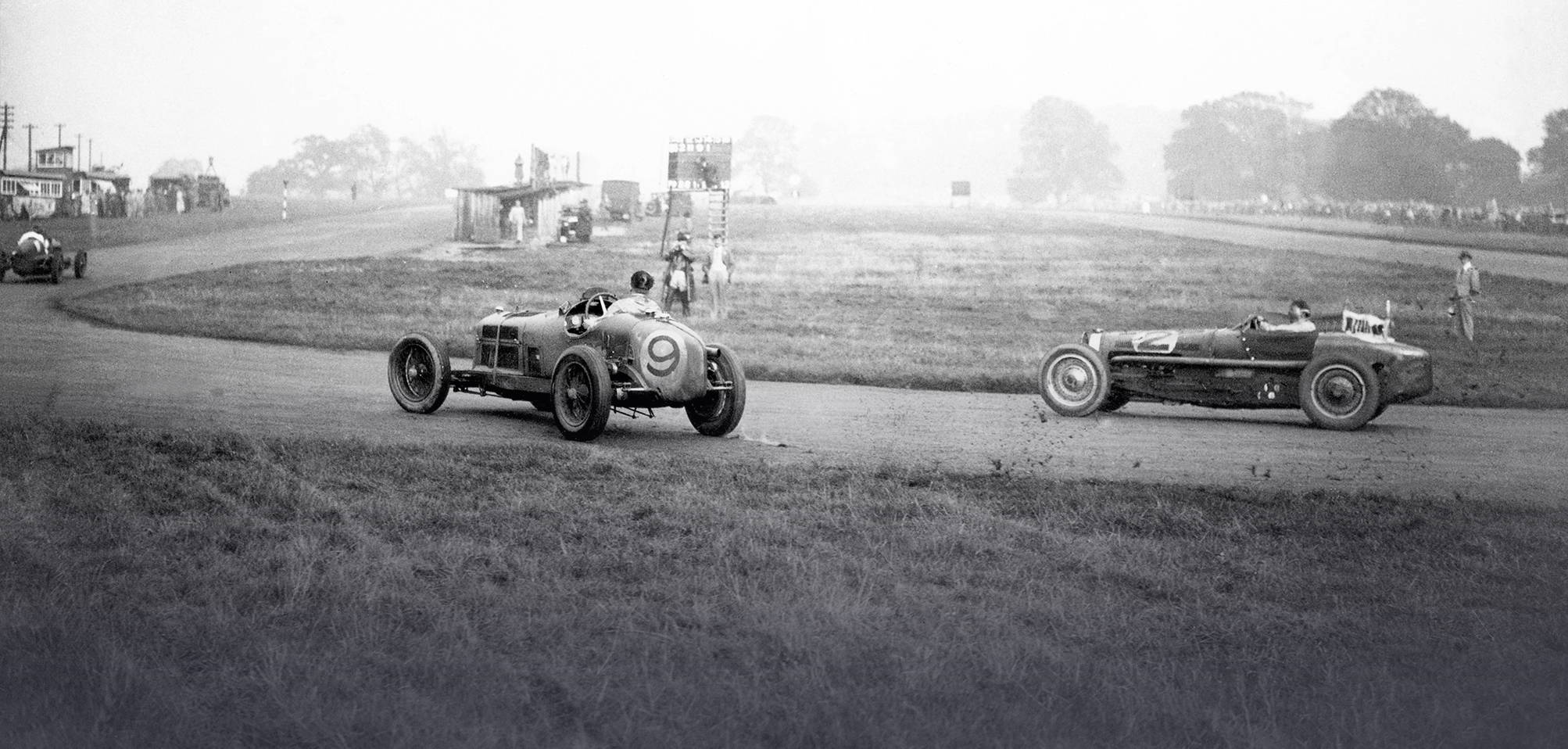 Donington Park Circuit Celebrates 90th Anniversary
---
This year, England's Donington Park circuit celebrates its 90th anniversary. Donington Park has hosted Formula 1, MotoGP and a plethora of national motor-racing categories throughout its 90-year history in which it has had its fair share of ups and downs.
In 1931 Donington Park joined Brooklands as a permanent racing facility in Britain, as motorsport boomed, with manufacturers keen to use racing as a means of developing and subsequently promoting the technology they were pioneering. In the interwar years it was also seen as a way of endorsing and inflating national prowess.
The track was originally part of the Donington Hall estate, with local garage owner Fred Craner proposing a motorcycle race, to take place around the house's access roads. That took place in 1931, and its success meant that within two years a permanent facility was constructed, which became used for grand prix competition. The Donington Grand Prix was born in 1935 and iconic names from motorsport graced Donington Park's nascent layout. Auto Union and Mercedes-Benz dominated, emphasising their supremacy over the ERA (English Racing Automobiles) company, with pre-war speed kings Bernd Rosemeyer and Tazio Nuvolari emerging victorious. That was in autumn 1937 and 1938 respectively.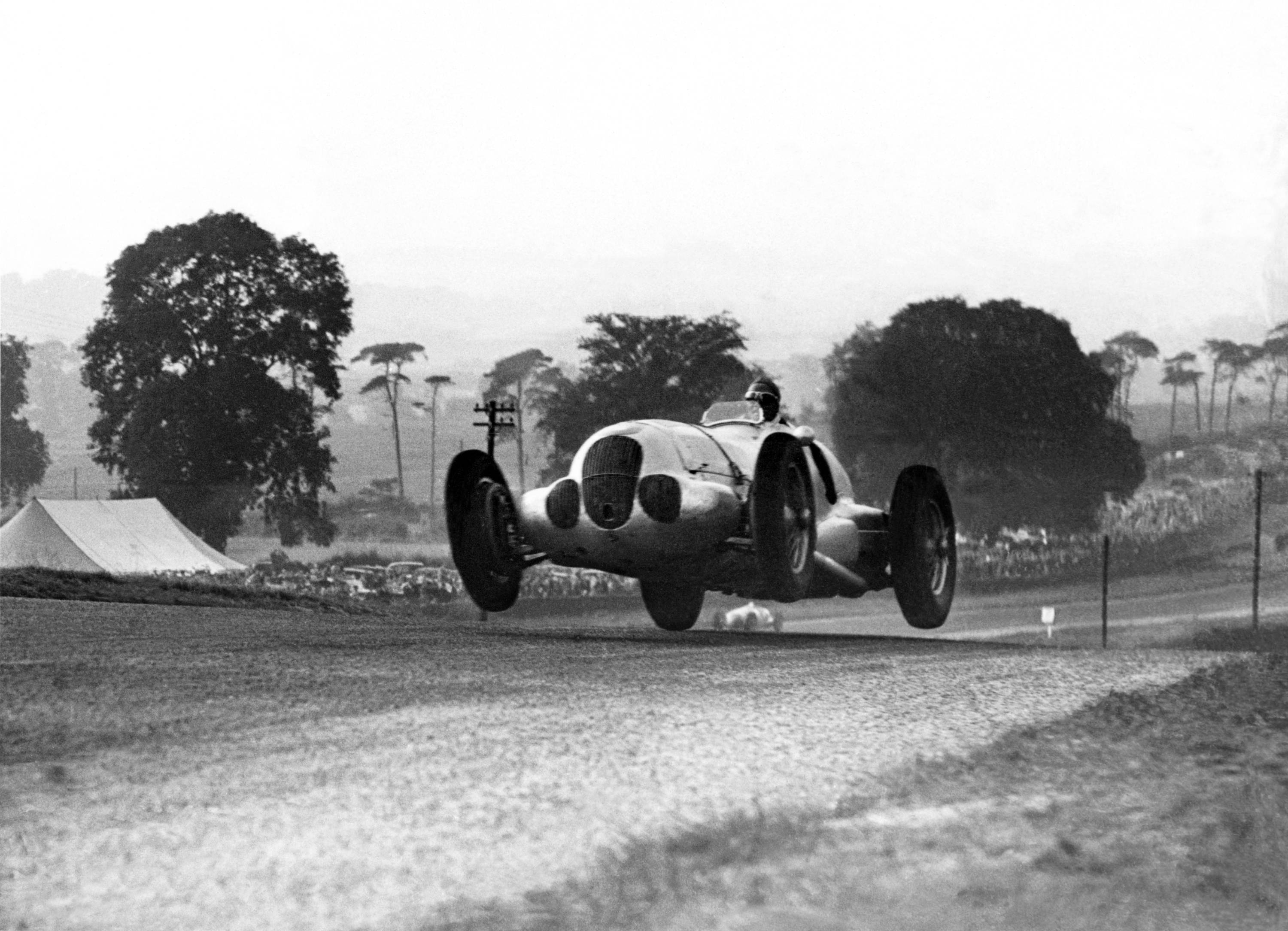 1937 Donington Grand Prix. Donington Park, Great Britain. 2nd October 1937. Manfred von Brauchitsch (Mercedes-Benz W125), 2nd position. Image courtesy Motorsport Images
---
The thrill, excitement and sheer power of the two German marques is perfectly captured in the Automobilist Fine Art showcased below titled 'Do the Donington Hop' featuring Von Brauchitsch's Mercedes flying over a bump in the road, closely pursued by the three-wheeling Rosemeyer, who would go on take the win in the Auto Union, with his fellow countryman finishing second, after 402 kilometres of hard racing on the 5 kilometre track.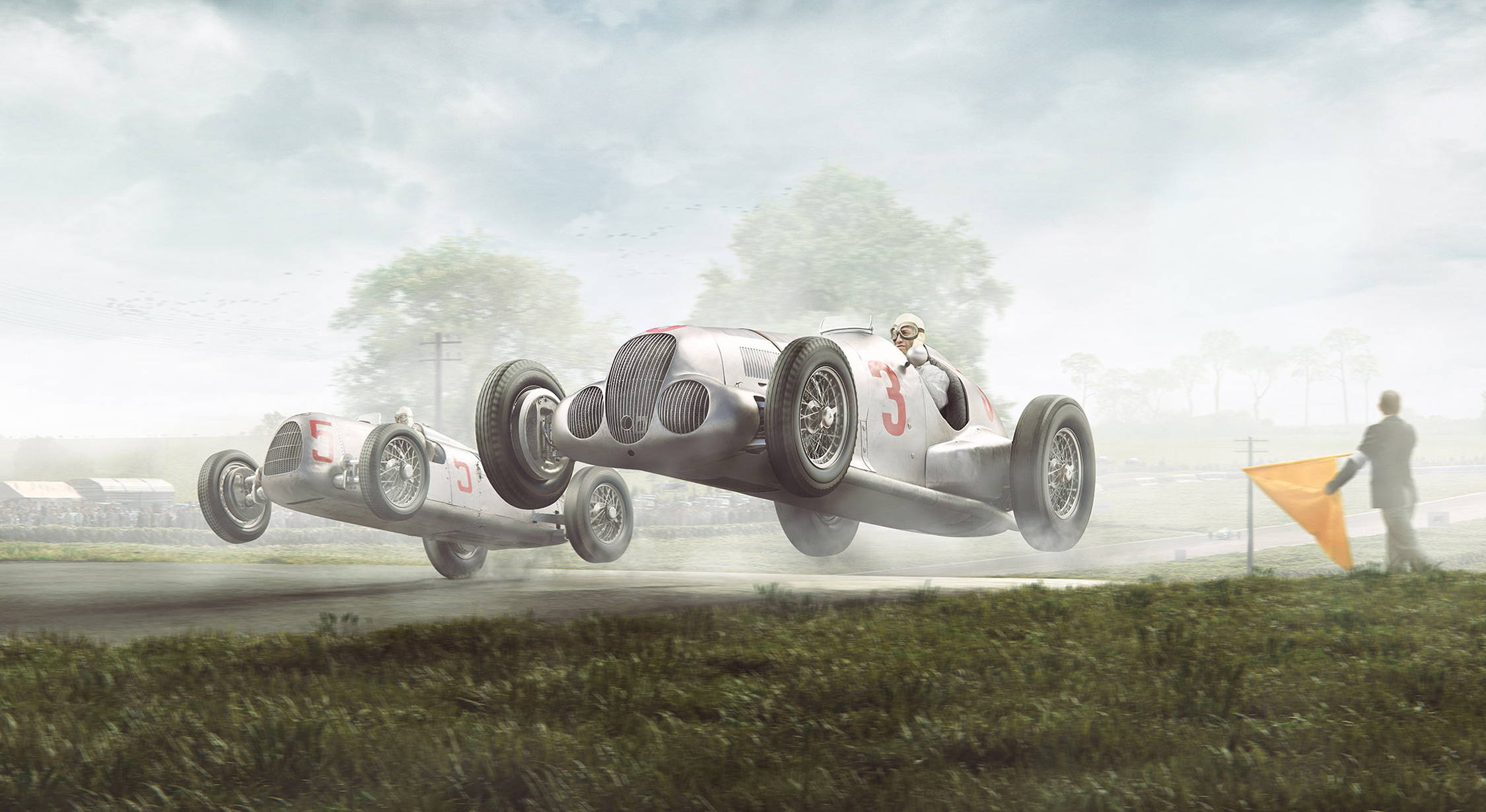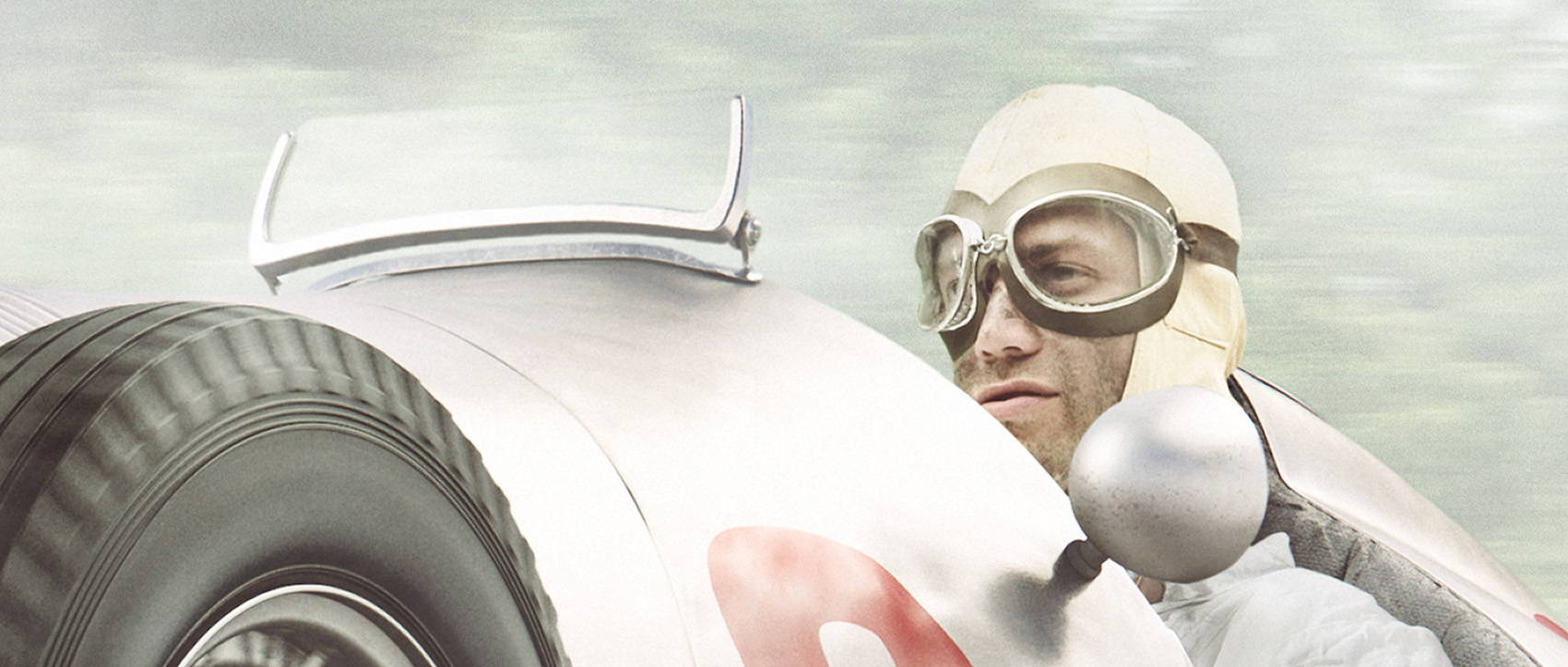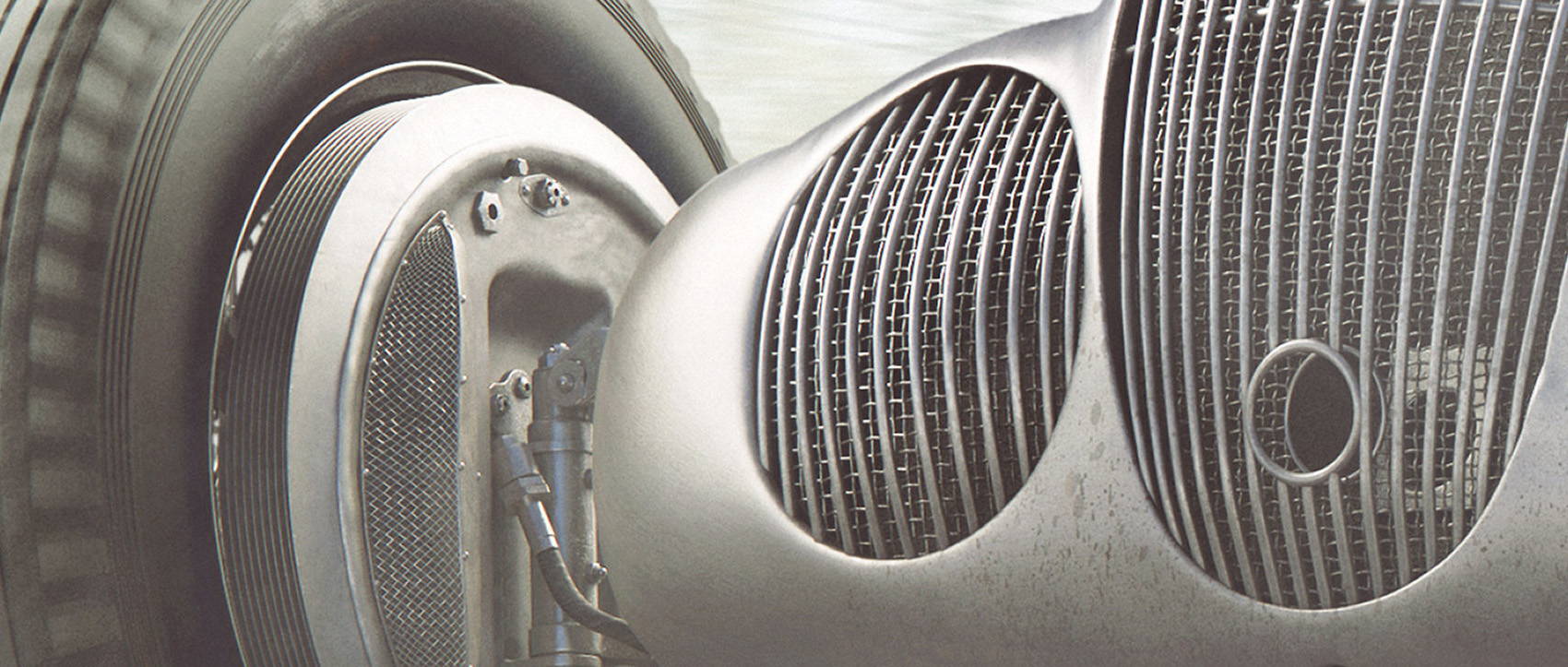 By the time October 1939 rolled around Europe was at war. The circuit was shut, requisitioned by the Ministry of Defence, and used as a military vehicle depot. It remained dormant for the next few decades until the land was acquired by businessman and enthusiast Tom Wheatcroft in 1971. 40 years after the first race took place at Donington, the circuit was rebuilt for competition, while Wheatcroft opened a museum, called the Grand Prix Collection, at the site. Eventually an additional half-mile loop was added to the circuit, creating the grand prix layout, and thus Donington Park attracted top-tier competitions.
From 1987 motorcycle racing's premier class held its British Grand Prix at Donington Park. Icons such as Mick Doohan, Kevin Schwantz and Valentino Rossi mastered the circuit, while in 2009 Andrea Dovizioso claimed his breakthrough victory at the venue in tricky conditions, which proved to be Donington Park's swansong. A year prior, in the tertiary 125cc class, a 15-year-old Spanish kid mounted the podium for the first time in his career – a certain Marc Marquez signalled his potential to the world by finishing third, picking up his first world championship trophy.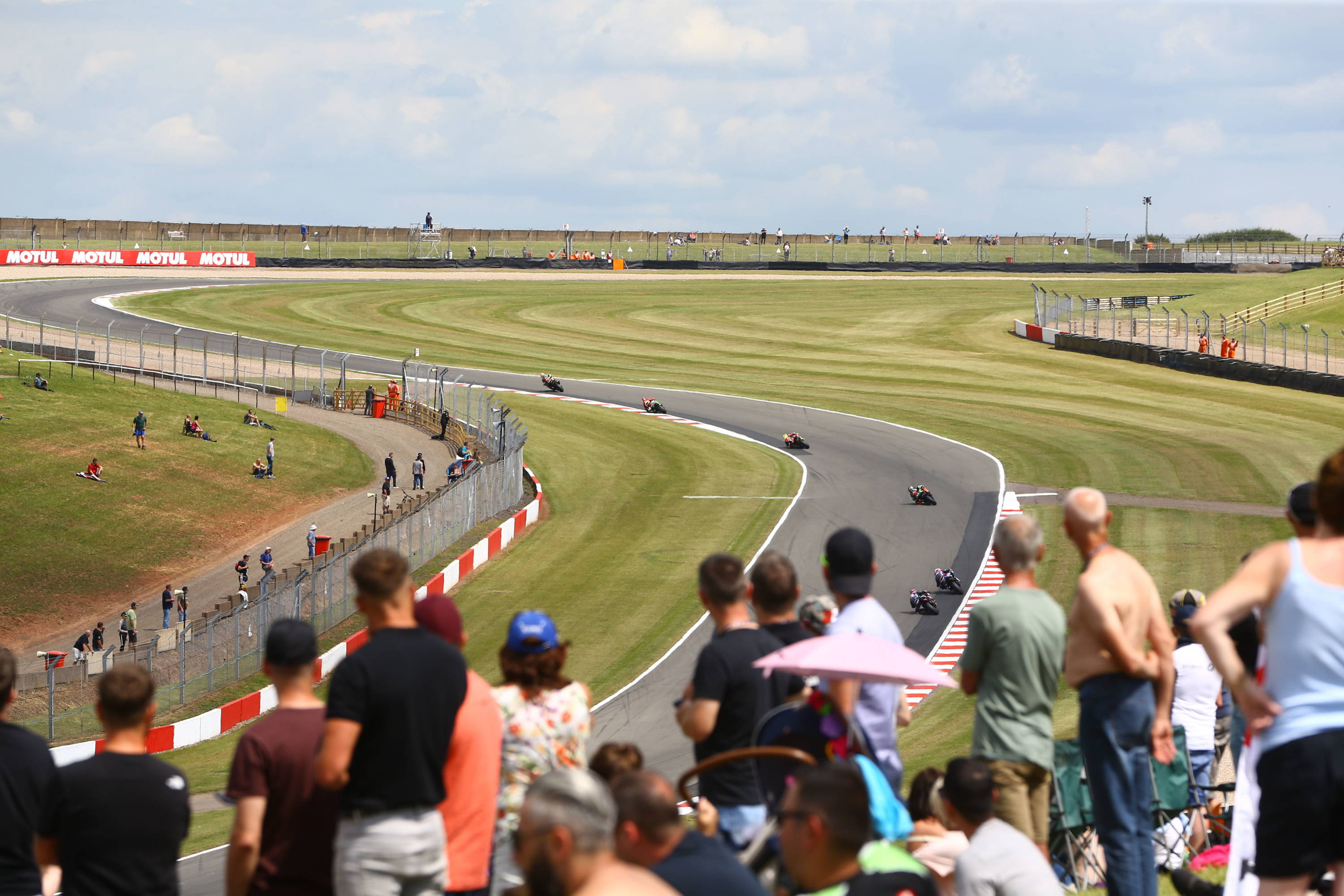 1987 onwards, motorcycle racing's premier class held its British Grand Prix at Donington Park. Image courtesy Motorsport Images
---
In 1993 Donington Park stepped in to host a Formula 1 round for the first – and only – time, officially labelled the European Grand Prix. Its sole event was more than memorable. Held in April, on Easter weekend, the typically grim and inclement British weather struck the race, laying the groundwork for a display of brilliance by Ayrton Senna. He surged from fifth to first in the space of the opening lap, going down in history as one of the greatest first laps of all time, en route to a win with a margin of 83 seconds. Famously, on the podium, he was presented with one of Formula 1's quirkiest trophies – a statue of Sonic the Hedgehog, in deference to event sponsor SEGA.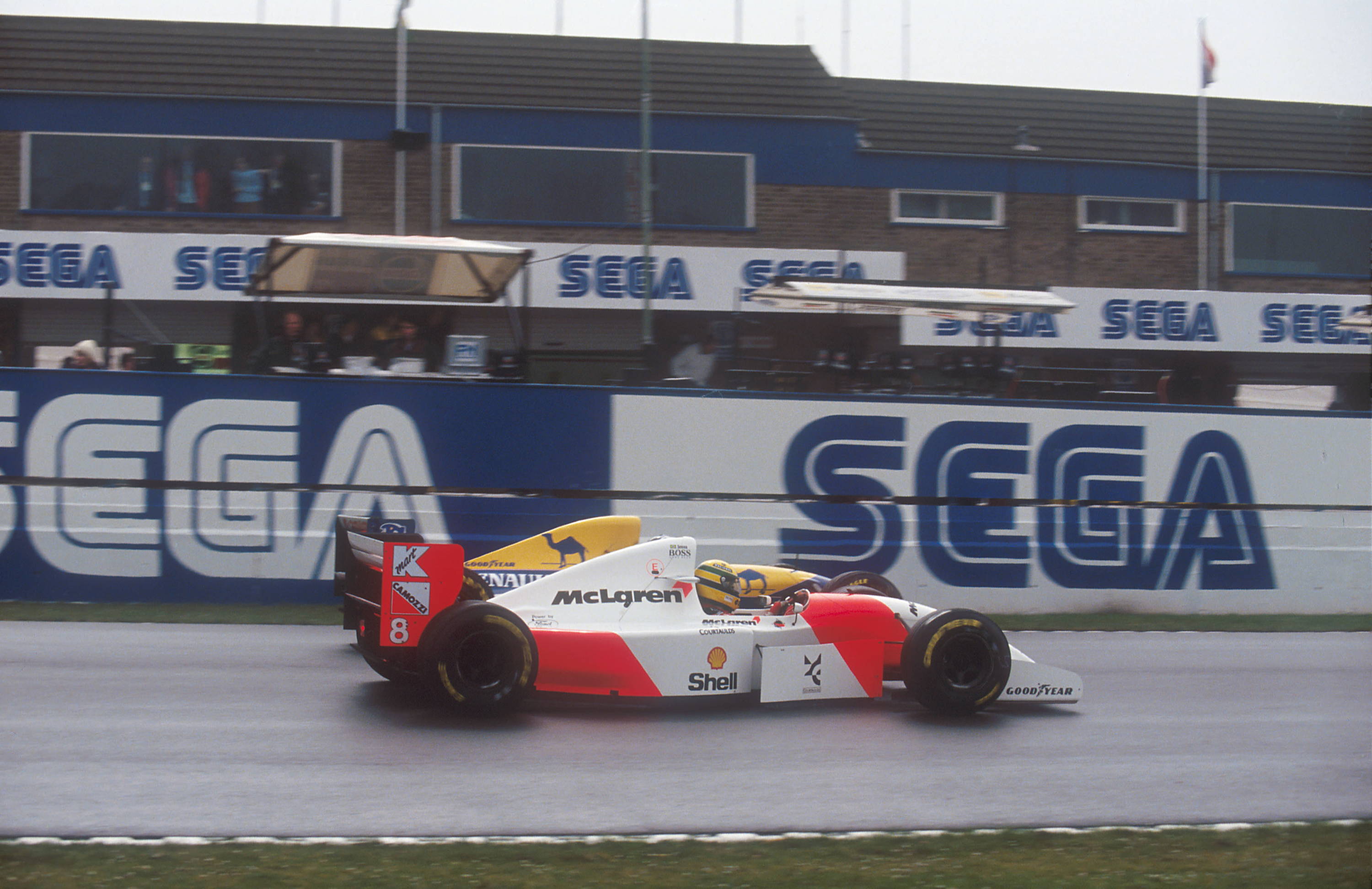 Ayrton Senna for the win in the 1993 European Grand Prix, Formula 1's only GP to be held at Donington Park. Image courtesy Motorsport Images
---
There could have been a second chapter to Donington Park and Formula 1 – but a proposed move in 2010 never materialised. The Midlands venue agreed to host the British Grand Prix, in the process adding another section of circuit, as well as a new pits and paddock complex along the Starkey Straight. That came after the Wheatcroft family leased the venue to the new Donington Ventures Leisure Ltd company. Yet the finances proved too burdensome and the proposed deal collapsed. It plunged Donington Park into a dire predicament until it was rescued once more by the Wheatcroft family, who revived the venue to at least maintain its mere existence. Not only did Formula 1 slip through its grasp, but its 22-year tenure as host of MotoGP's British Grand Prix came to a conclusion. However, at that stage, simply continuing to operate as a racing venue was a success. It also became the hub of the FIA's new all-electric single-seater series, Formula E, with regular test sessions taking place at Donington Park, as teams attempted to replicate the street circuits that the championship would go on to frequent.
Another major milestone came in 2017. After Donington Park's reputation was re-established by the Wheatcrofts it was acquired by Jonathan Palmer's MSV company, joining the former F1 drivers other circuits including Brands Hatch and Oulton Park. Donington Park was given a facelift, the dilapidated facilities were upgraded and the owners made sure that the iconic layout was carefully preserved.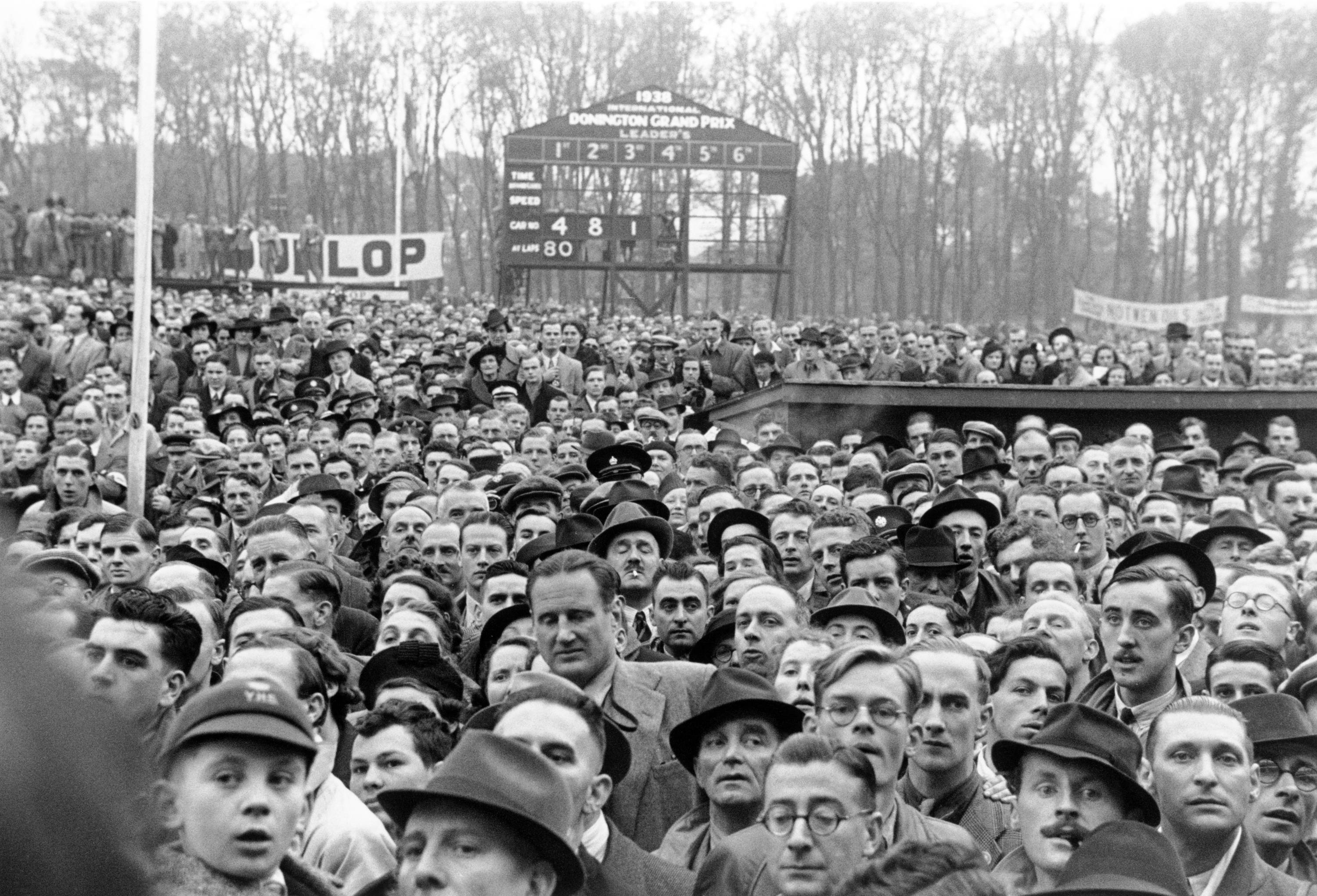 90 years in two images; the modern one clicked In 2017, when the Donington Park was given a facelift while preserving its iconic layout. Image courtesy Motorsport Images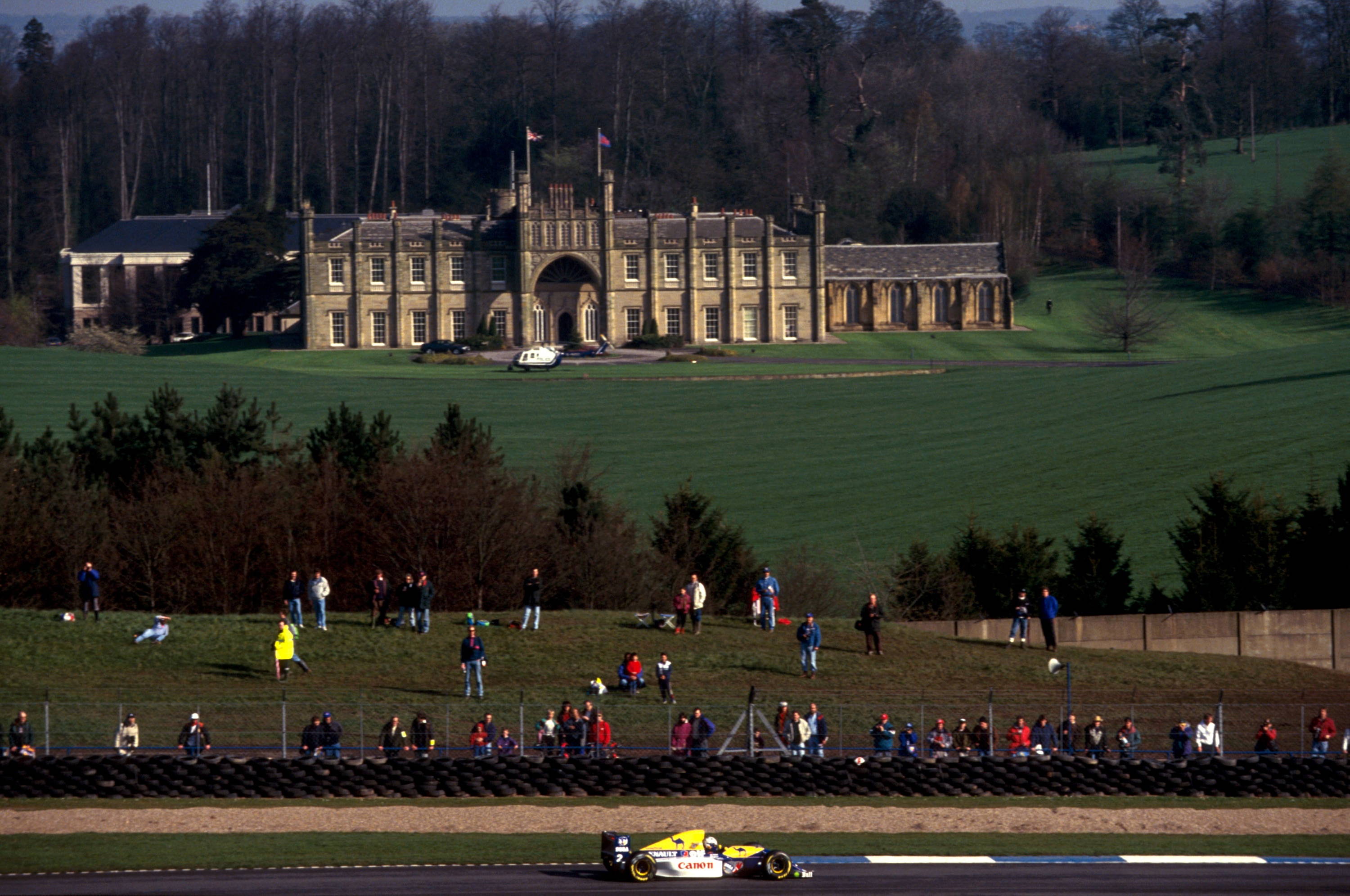 90 years in two images; the modern one clicked In 2017, when the Donington Park was given a facelift while preserving its iconic layout. Image courtesy Motorsport Images
As it heads into year 91 Donington Park has a roster of elite-level racing series on its schedule, including the Superbike World Championship, British GT and the British Touring Car Championship, not to mention its status as the host of the Download music festival, which is a far cry from the heavy metal bash, "Monsters of Rock," that was a huge success at Donington from 1980 to '96. It remains one of the most popular circuits in British motorsport among competitors and spectators alike.