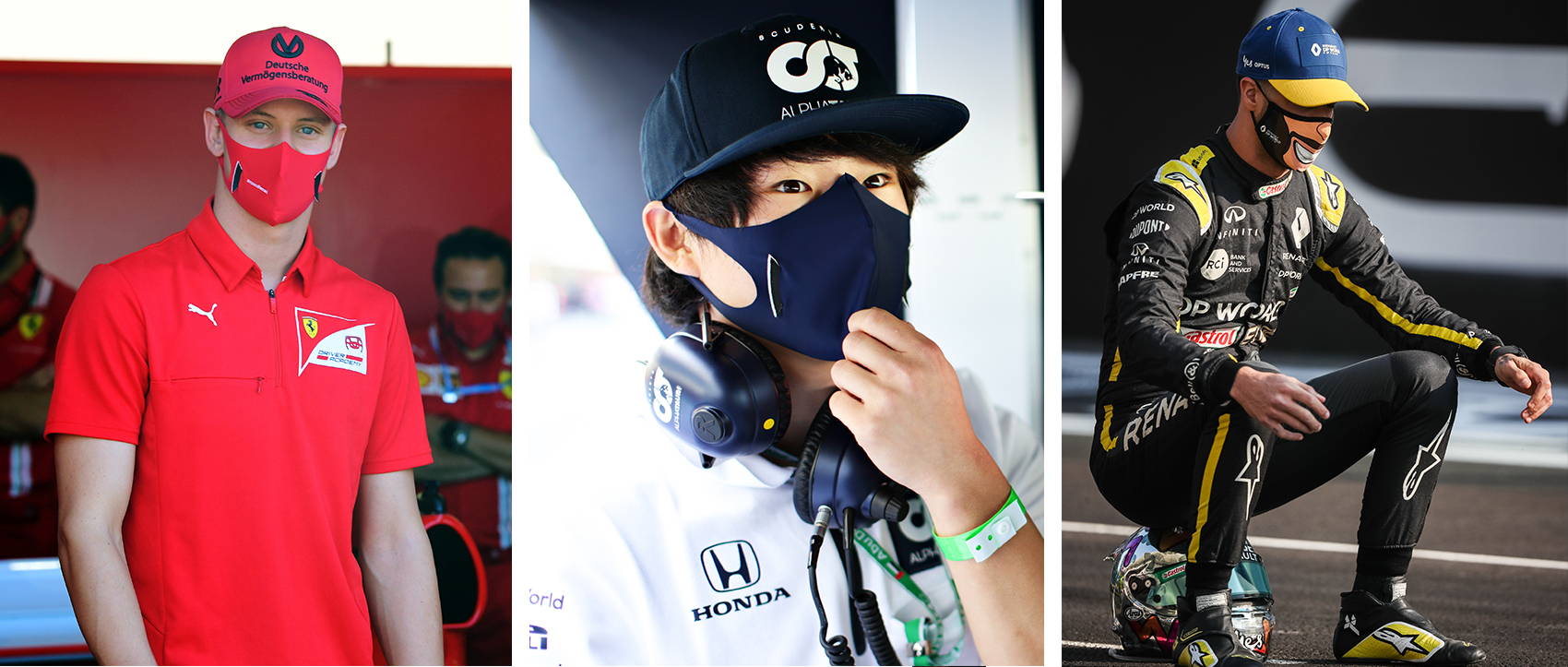 F1 2021: New Faces, New Places
---
F1 2021: New Faces, New Places
---
IN THE DRIVER'S SEAT FOR THE 2021 SEASON!
In 1991 the Schumacher name appeared in Formula 1 for the first time when Michael joined the grid mid-season in the iconic green-liveried Jordan 191. Now, 30 years on, Schumacher's son Mick will begin his journey in Formula 1, supported by Ferrari, the company with which his father secured five of his seven world titles.
Michael's extraordinary achievements have been rubber-stamped in the annals of Formula 1 history, though the records, which once seemed unattainable, have been matched by Lewis Hamilton, effectively his replacement at his last team, Mercedes.
Schumacher, 21, received backing from Ferrari's Driver Academy after winning the 2018 Formula 3 championship, the title previously claimed by future Formula 1 rivals Lance Stroll and Lando Norris. Schumacher rebounded from a troubled start to his Formula 2 career to take victories in Italy and Russia, along with a string of podiums, and clinched the crown in the finale – joining an elite group of drivers to win championships in both Formula 3 and Formula 2 en route to Formula 1.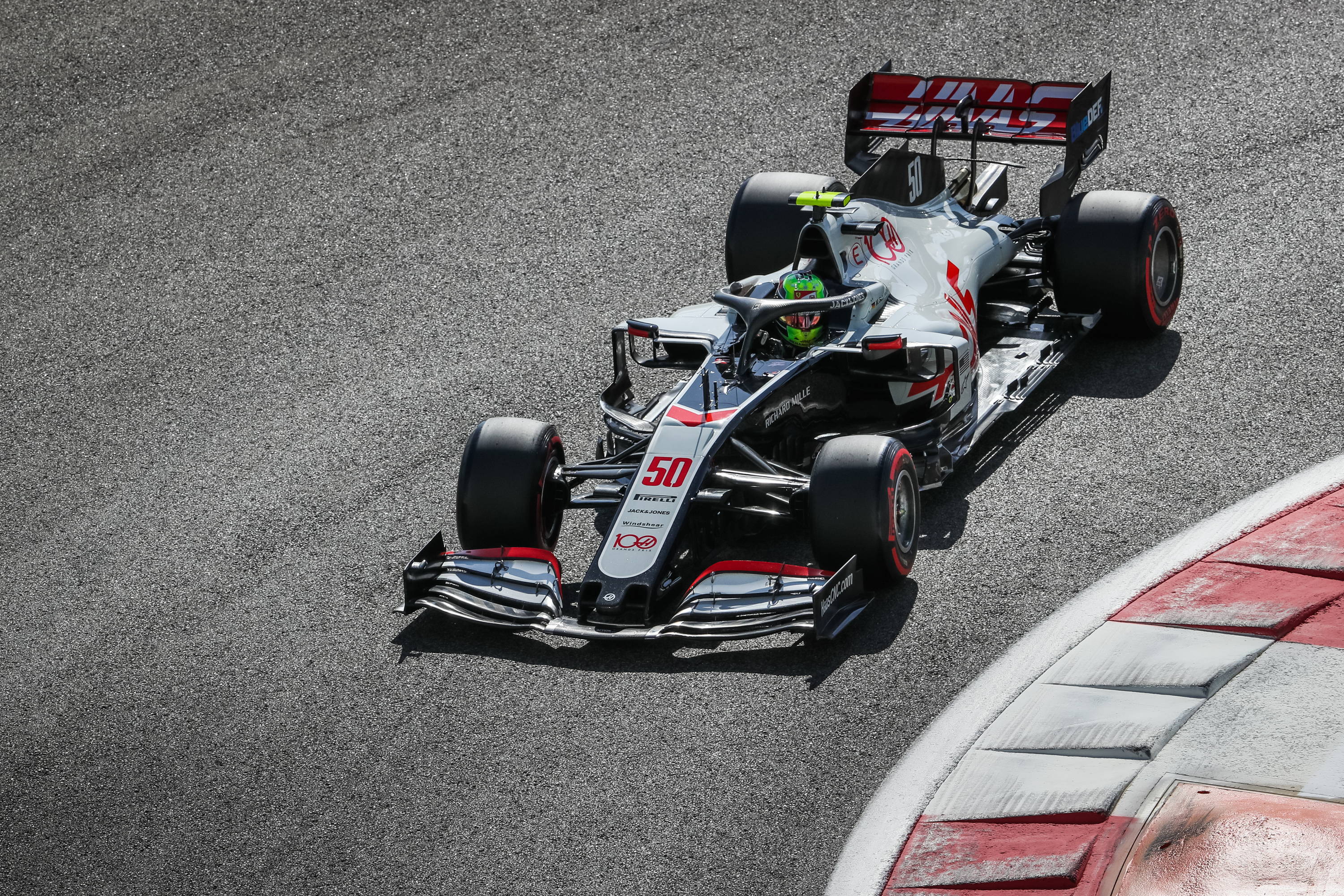 Mick Schumacher all set to drive for the Haas F1 Team. Image courtesy Hoch Zwei
---
Schumacher, who will race for the Haas F1 Team, will be one of three rookies on the 2021 Formula 1 grid – and will also line-up alongside some of the drivers who competed alongside his father. Schumacher will be joined at Haas by Formula 2 contemporary Nikita Mazepin while Red Bull and Honda protégé Yuki Tsunoda will bring the Japanese flag back to Formula 1 after a seven-year absence. He will don the colours of AlphaTauri, joining Italian Grand Prix winner Pierre Gasly, and becoming the first driver born in the 2000s to line up on the grid.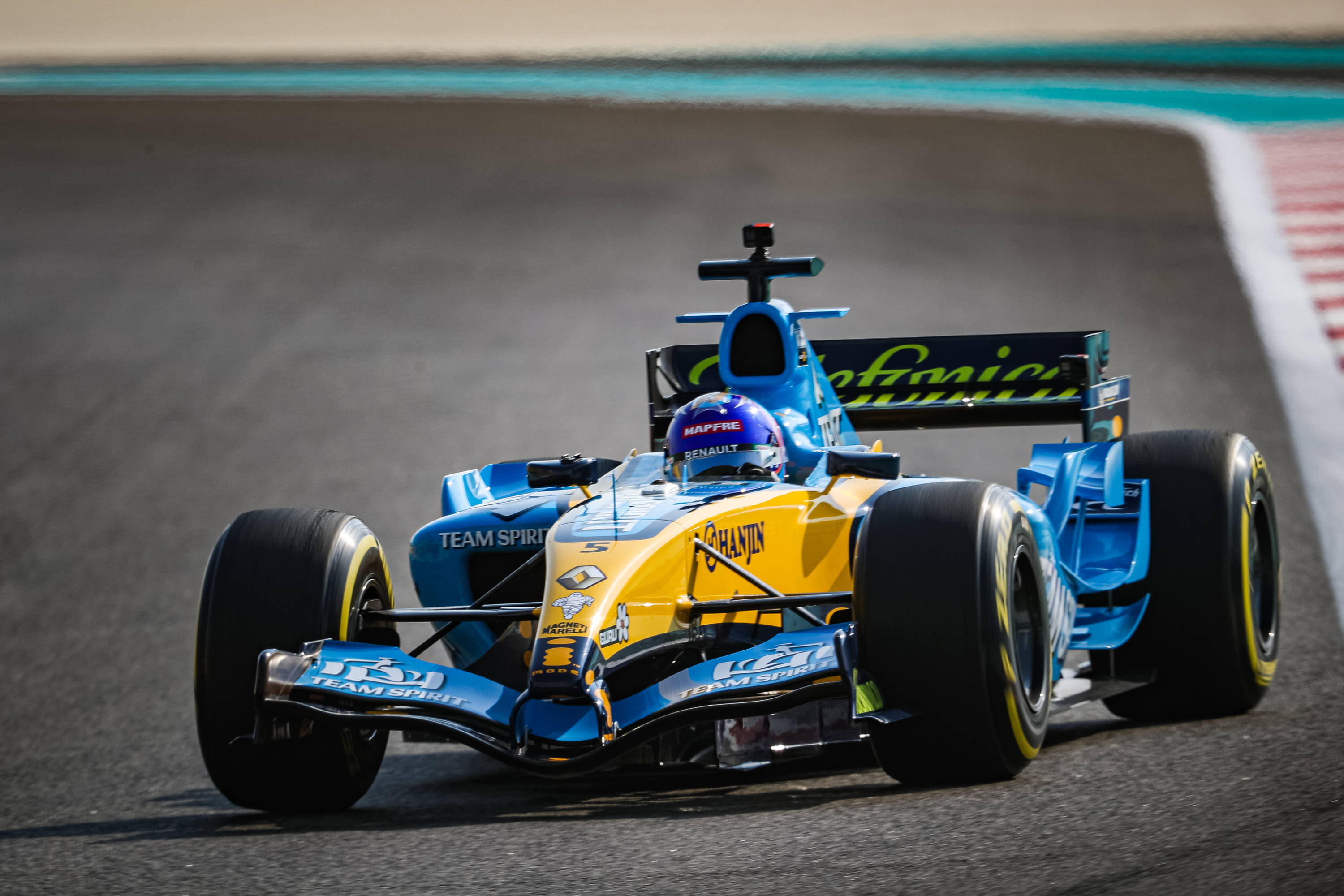 Fernando Alonso will re-join the Renault team, now branded as Alpine. Image courtesy Hoch Zwei
---
There will also be a sense of familiarity for some of Schumacher's rivals as all four World Champions on the 2021 grid raced against Michael in Formula 1. Fernando Alonso will end his self-imposed two-year exile to re-join the Renault team – now rebranded Alpine – with which he won his two world titles in the mid-2000s, bringing to a close Michael's string of dominance at the front. Alpine will again field Esteban Ocon, with the young Frenchman capping 2020 strongly courtesy of a maiden podium.
Sebastian Vettel's pathway overlapped with Michael's and through his childhood days he lionised the seven-time World Champion and as an adult attempted to emulate his success in the gilded red overalls at Ferrari. But Vettel's six-year chapter with Ferrari has come to a close without the title ambition being realised and the four-time World Champion has switched to the nascent Aston Martin Racing project.
Kimi Raikkonen is now Formula 1's elder statesman, two decades senior to the crop of 2021 rookies, having entered almost a third of the championship's 1,035 grands prix. Raikkonen, the 2007 World Champion, is undoubtedly in the twilight of his career but heads into his 19th season still fresh and eager to extract the most from his Alfa Romeo Racing machine, where he will again be partnered by Antonio Giovinazzi.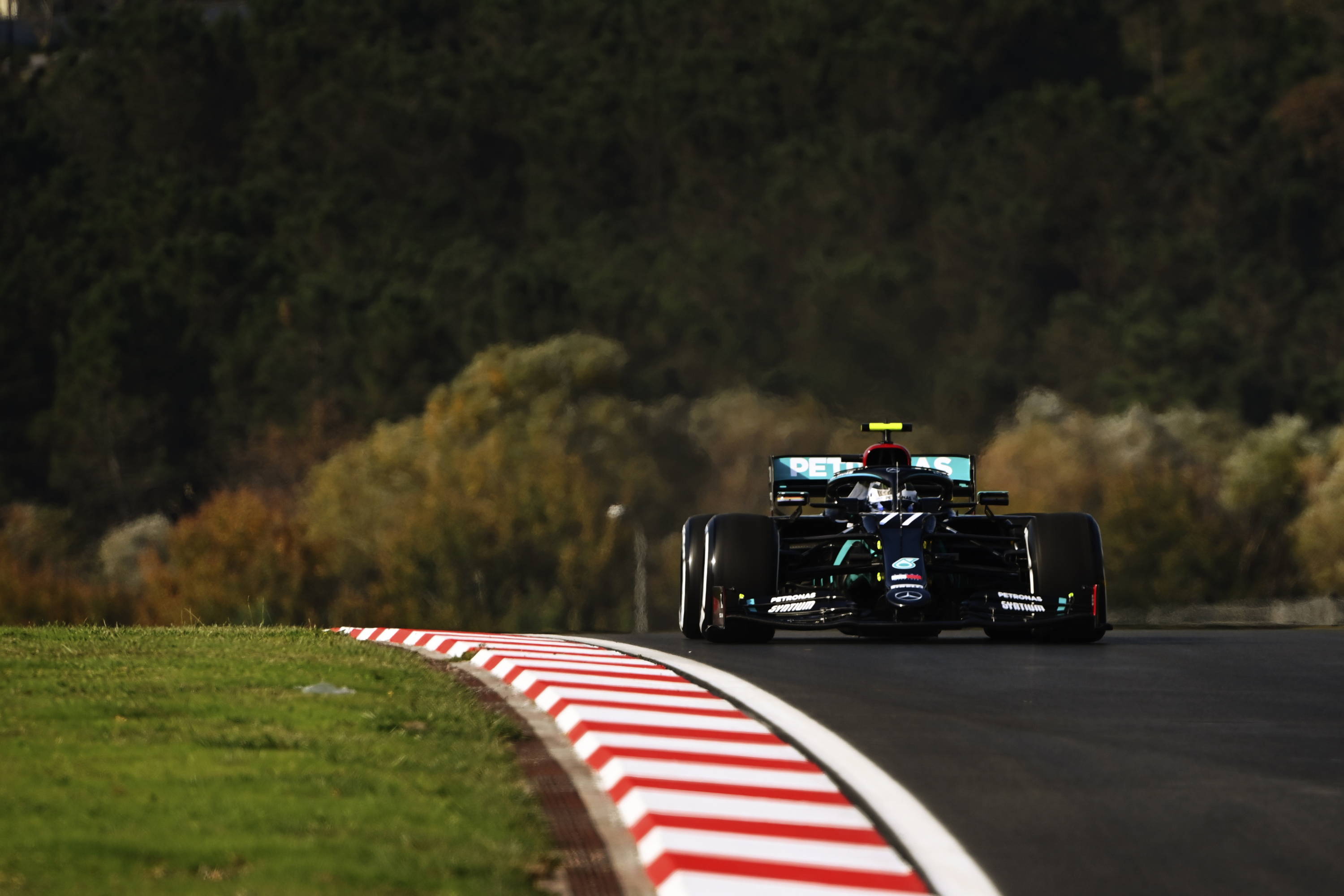 Expect nothing less than the best from Lewis Hamilton as he will undertake the quest for title no. 8. Image courtesy Hoch Zwei/Motorsport Images
---
Michael's record of seven titles stood for 16 years but in 2020 that accolade was equalled by Mercedes driver Lewis Hamilton, whose tally of 95 wins has surpassed the German's prior benchmark of 91. The Hamilton/Mercedes juggernaut has reached new heights with each passing year, equalling his personal best of 11 wins in a year in 2020, despite a truncated and heavily overhauled calendar, and his own one-round Covid-19-enforced absence. The stability of the regulations, Hamilton's own motivation and ability, and the strength of his Mercedes team means that he undoubtedly starts 2021 as favourite – assuming the long-running saga over his new contract gets sorted.
Hamilton's opposition will most likely come from his own team-mate and the perennial nearly-men in the hybrid era. Valtteri Bottas, runner-up for the last two years, will stay on alongside Hamilton, but he might be drinking in the last chance saloon unless he seriously ups his game. Red Bull Racing, a distant second to Mercedes in 2020, have the irrepressible Max Verstappen leading its charge and hope for stronger performances from the second car now that plucky Sergio Perez has been recruited, fresh from ending a 190-race wait for his maiden Formula 1 victory in last season's Sakhir GP.
Red Bull Racing with Max Verstappen leading its charge and Sergio Perez as their second drive, will hope for stronger performances. Image courtesy Hoch Zwei/Motorsport Images
---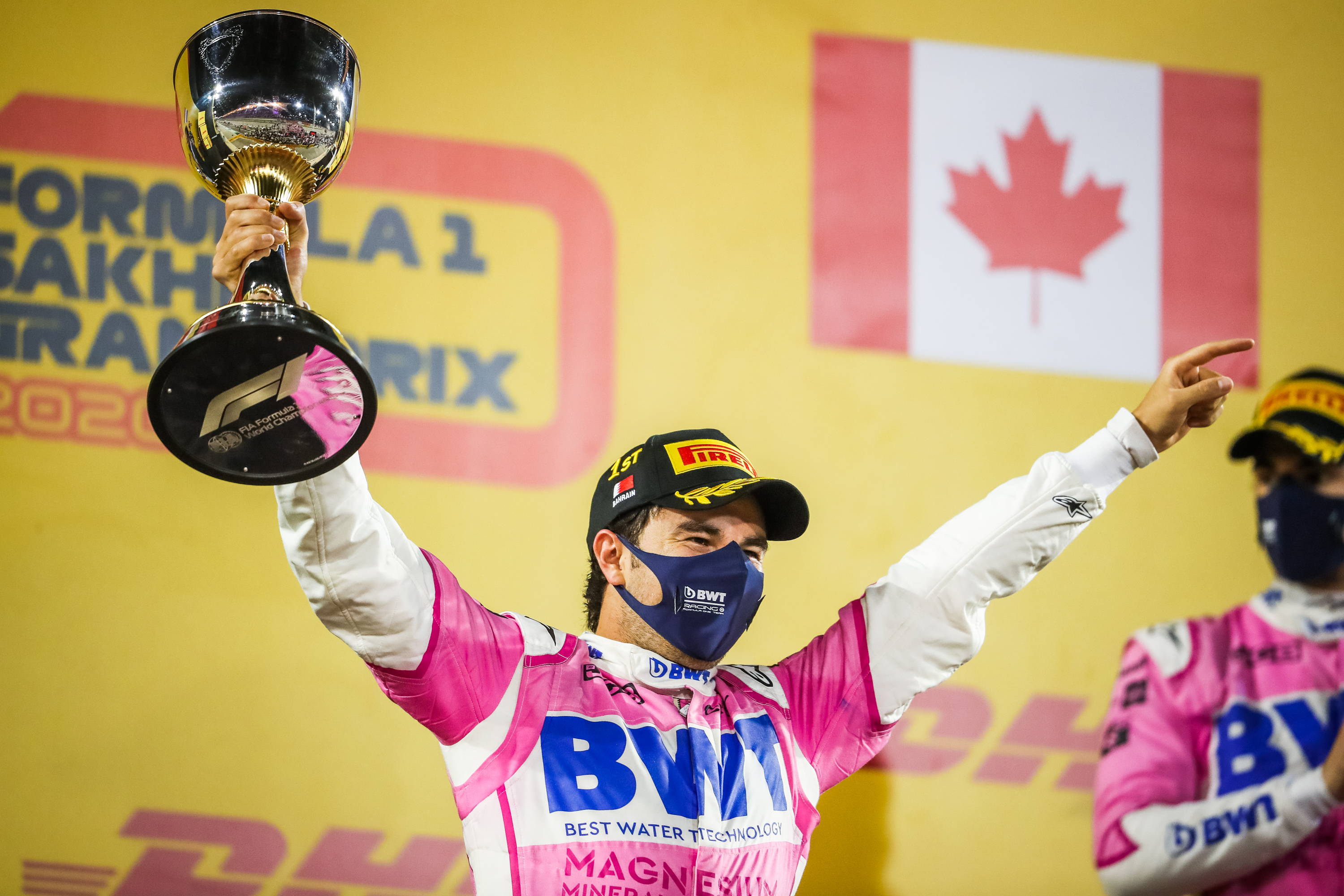 Red Bull Racing with Max Verstappen leading its charge and Sergio Perez as their second drive, will hope for stronger performances. Image courtesy Hoch Zwei/Motorsport Images
---
Ferrari, Formula 1's most famous name, was humbled by poor performances – its worst in 40 years – as it finished in the bottom half of the championship. The standout Charles Leclerc has been tasked with leading Ferrari's recovery while Carlos Sainz has donned the red overalls after leaving McLaren. His papaya-coloured gear has been grasped by the perma-smiling Daniel Ricciardo, where he joins Lando Norris, the Generation Z favourite, but no longer the youngest gun on the grid.
Williams is second only to Ferrari in terms of titles won but has had lean pickings in recent years. It will be one of just three teams with an unchanged line-up for 2021, with Mercedes-backed George Russell – who starred as Hamilton's stand-in in Sakhir – partnered again by Nicholas Latifi. He will be one of two Canadians on the grid, with Lance Stroll staying on at Aston Martin.
Images courtesy Hoch Zwei and Motorsport Images