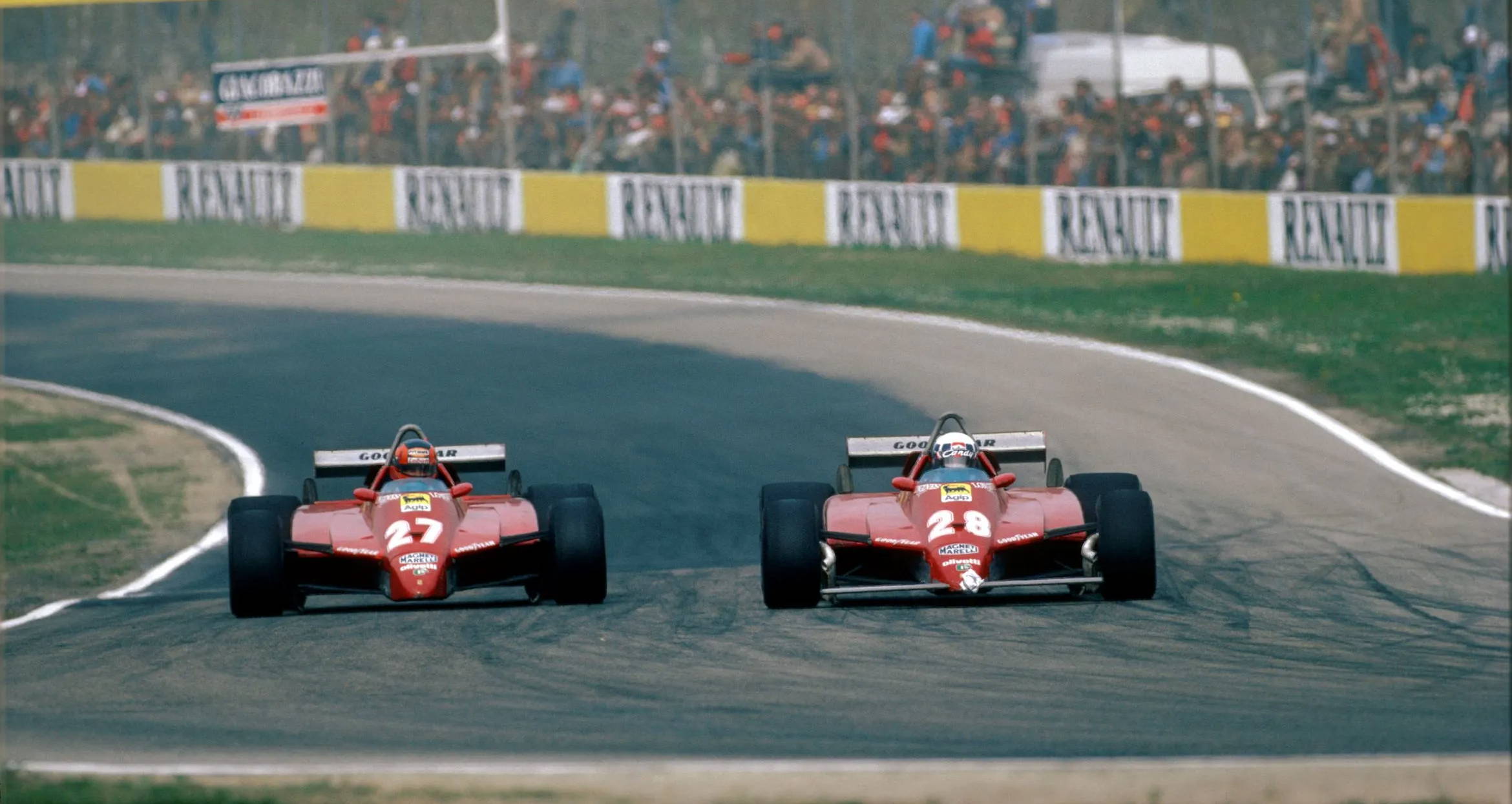 FERRARI'S HOME TURF – NOT MONZA, BUT IMOLA
---
Ferrari returns to its spiritual home with a legitimate race-winning car to face a frenzied crowd that has high expectations.The manufacturer has a glorious past in Italy, most recently winning in 2019, amid a sea of flares and jubilant locals.
But while Monza holds the prestigious title of the Italian Grand Prix, and is still a home event for Ferrari, its Maranello base is significantly closer to Italy's other Formula 1 venue, Imola. Indeed the circuit is named after the Prancing Horse founder and his son, the Autodromo Enzo e Dino Ferrari.
Imola did initially join Formula 1's calendar as the Italian Grand Prix, in 1980, as a one-off while Monza underwent much-needed renovation.
It wasn't a happy weekend for Ferrari in a season marked by uncompetitive machinery. Gilles Villeneuve crashed after a puncture while Jody Scheckter was a lapped eighth. Ferrari had another chance in 1981, when Imola returned to the calendar, under the new guise of the San Marino Grand Prix. Villeneuve grabbed pole – but the opportunity of a win was squandered with a misjudged switch to slick tyres at a wet race. That dropped him out of contention.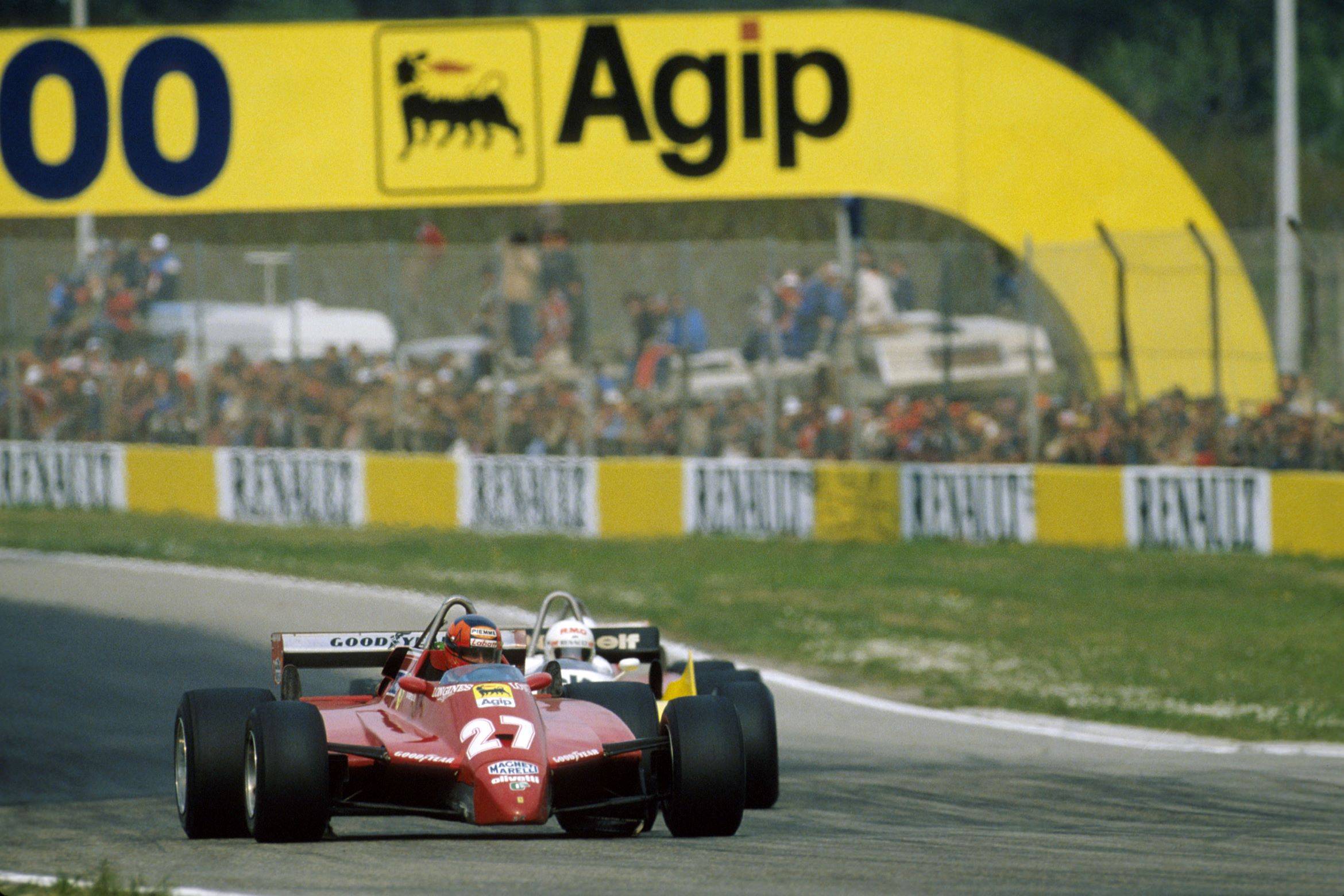 Gilles Villeneuve at the Formula 1 Grand Prix in Imola, 1982. Image courtesy Hoch Zwei
---
Finally, in 1982, Ferrari triumphed at Imola, taking a 1-2 finish – but it was far from a happy camp.
Formula 1 was in the midst of political turmoil and only the teams aligned with FISA – the precursor to the FIA – and a few who ditched a planned boycott participated in the grand prix. Ferrari dominated a 14-car race but caught itself in internal turmoil as confusion over team orders resulted in Didier Pironi passing passive teammate Villeneuve on the last lap for victory. An irate Villeneuve refused to greet Pironi on the podium, angered by the supposed betrayal, and less than two weeks later died in an accident.
A year later there was a cathartic victory as Patrick Tambay, Villeneuve's replacement, stepped onto the top of the podium in front of a delighted crowd.
Ferrari had to wait quite some time for another Imola victory. The remainder of the 1980s passed without further Imola silverware added to the cabinet and that trend continued as the 1990s trickled towards their conclusion.
Gilles Villeneuve celebrating at the Formula 1 Grand Prix at Imola, 1982. Image courtesy Hoch Zwei
---
Finally, in 1999, the 16-year drought came to an end.
Michael Schumacher took full advantage of a mistake from leader Mika Hakkinen to contest top spot with David Coulthard and ultimately won out over the McLaren driver, putting Ferrari back into the winner's enclosure at Imola. That triggered wild celebrations in the pit lane and in the grandstands as airhorns blared out and Ferrari flags were frantically waved.
That victory opened the floodgates. Schumacher and Ferrari emerged triumphant in 2000, 2002, 2003, 2004 and 2006, as the partnership enjoyed an unprecedented spell of success in Formula 1. Yet one race Schumacher didn't win was as memorable as some of his wins. In 2005 Schumacher charged from a lowly grid position after a mistake in qualifying and was denied only by Fernando Alonso's superb defensive work, the pair flashing across the line just two-tenths apart.
Schumacher's 2006 victory proved to be Imola's farewell, seemingly consigned to Formula 1's history books, as the championship explored new venues in untapped territories.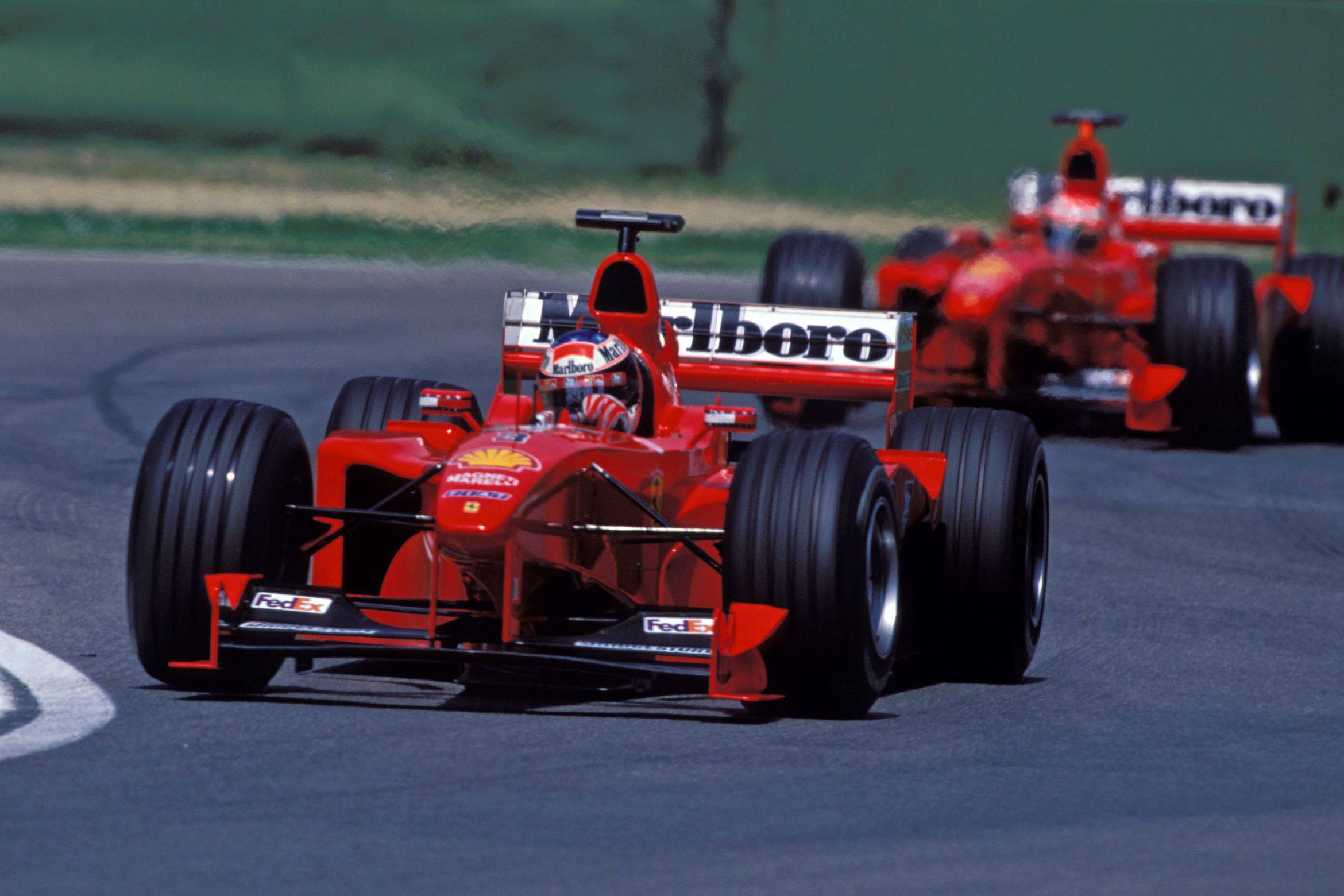 Michael Schumacher at the Formula 1 Grand Prix in Imola, 1999. Image courtesy Hoch-Zwei.
---
Then the pandemic struck and Imola had an unexpected renaissance.
Formula 1 needed venues to fill large gaps in the schedule, with global travel severely restricted, and usual haunts unavailable. Under the revised name of the Emilia Romagna Grand Prix Imola featured on the heavily amended 2020 schedule before retaining its place for 2021.
Unfortunately for Ferrari, Imola's return coincided with its loss of form – which perhaps made the absence of spectators on health grounds something of a relief. A few tried to peek through the fence, or climb trees, and others became creative by using cherry-pickers, but they only got to see the red cars moving at a tardy pace.
It looked likely that Ferrari's prospects of adding another successful chapter to its Imola book was over, but circuit organisers secured a fresh deal to continue hosting Formula 1 through 2025. That gives Ferrari drivers Charles Leclerc and Carlos Sainz ample opportunity to deliver the much-sought victory in front of the Tifosi and Ferrari's recent form will inject huge confidence for those in attendance at Imola.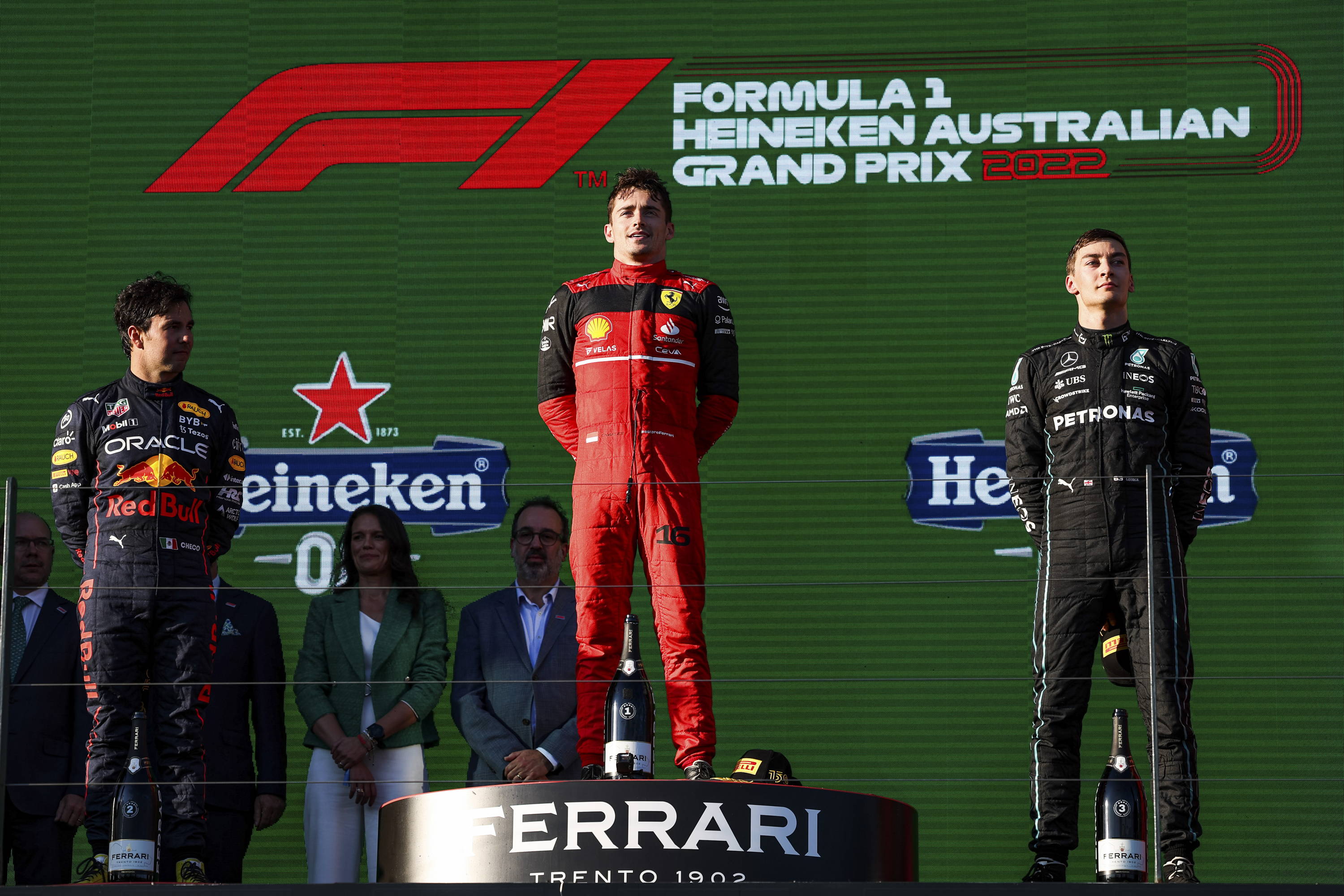 Charles Leclerc (centre) after winning the 2022 Australiain Grand Prix. Image courtesy Hoch Zwei
---
Leclerc has taken two pole positions, two victories and all three fastest laps, leading 143 of the 165 racing laps held so far in 2022. That has given him a sizeable 34-point championship advantage after just a trio of events as Ferrari chases its first title since 2008.
And while Leclerc has been grabbing the headlines it would be remiss not to consider the prospects for Sainz. He has scored two podiums so far this year and is chasing a maiden victory in red as he seeks to outline his own championship ambitions.
Ferrari heads to Imola leading both Drivers' and Constructors' Championships – and Italy expects.
---