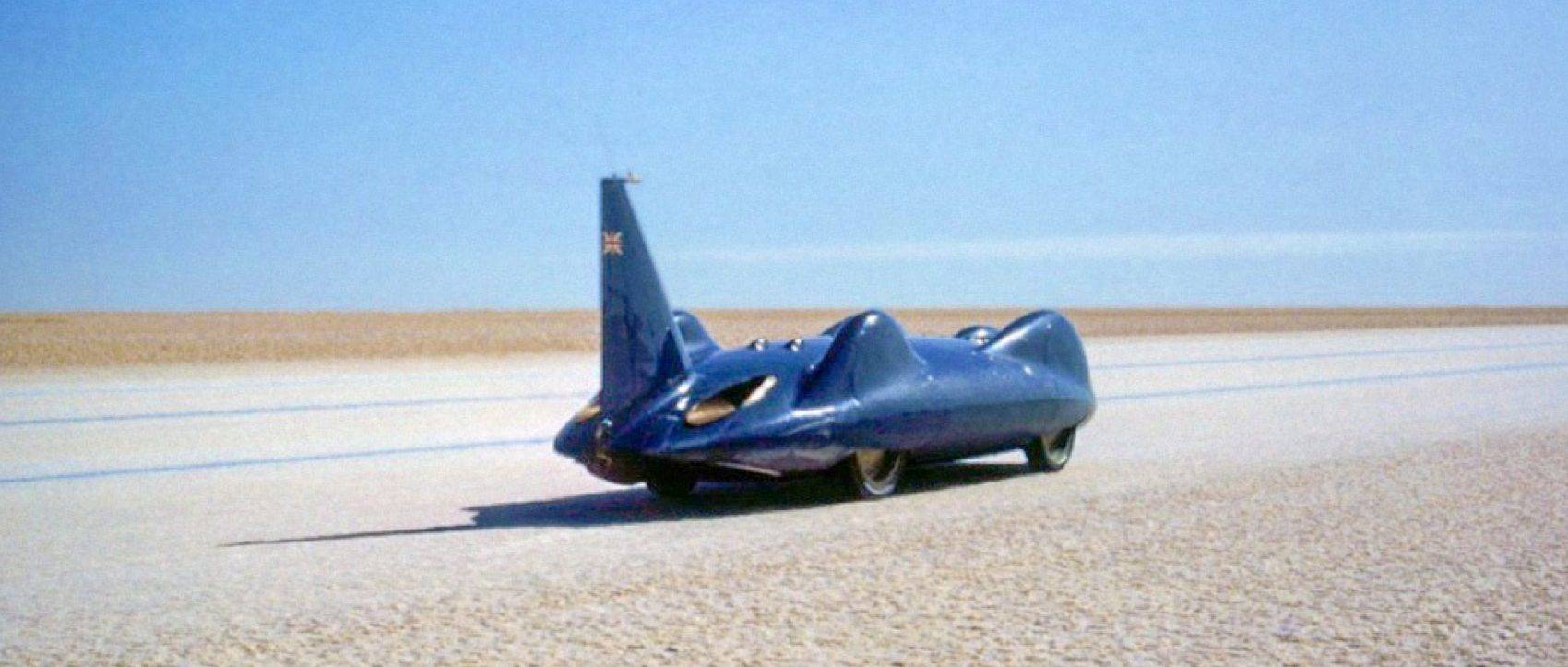 Flying into the Record Books in the 'Bluebird'
---
Flying into the Record Books in the 'Bluebird'
---
On July 17, 1964, Englishman Donald Campbell made motoring history by becoming the first person to break the 400-mile-per hour barrier in a wheel-driven vehicle. He needed less than 18 seconds to get it done. With the rubber ripped clean off his tires, Campbell piloted the jet-propelled Bluebird-Proteus CN7 over a 12-mile salt-flat track in Lake Eyre, Australia.
Campbell's record, clocked as the average speed of 403.1 mph over two separate measured miles (a distance covered in less than 9 seconds for each pass), would hold up for only a few months. But the legacy Campbell left and the car he drove remain indelible marks on the timeline of mankind's unending pursuit of speed.
To commemorate Campbell's remarkable achievement, Automobilist is proud to present the Bluebird Design Poster.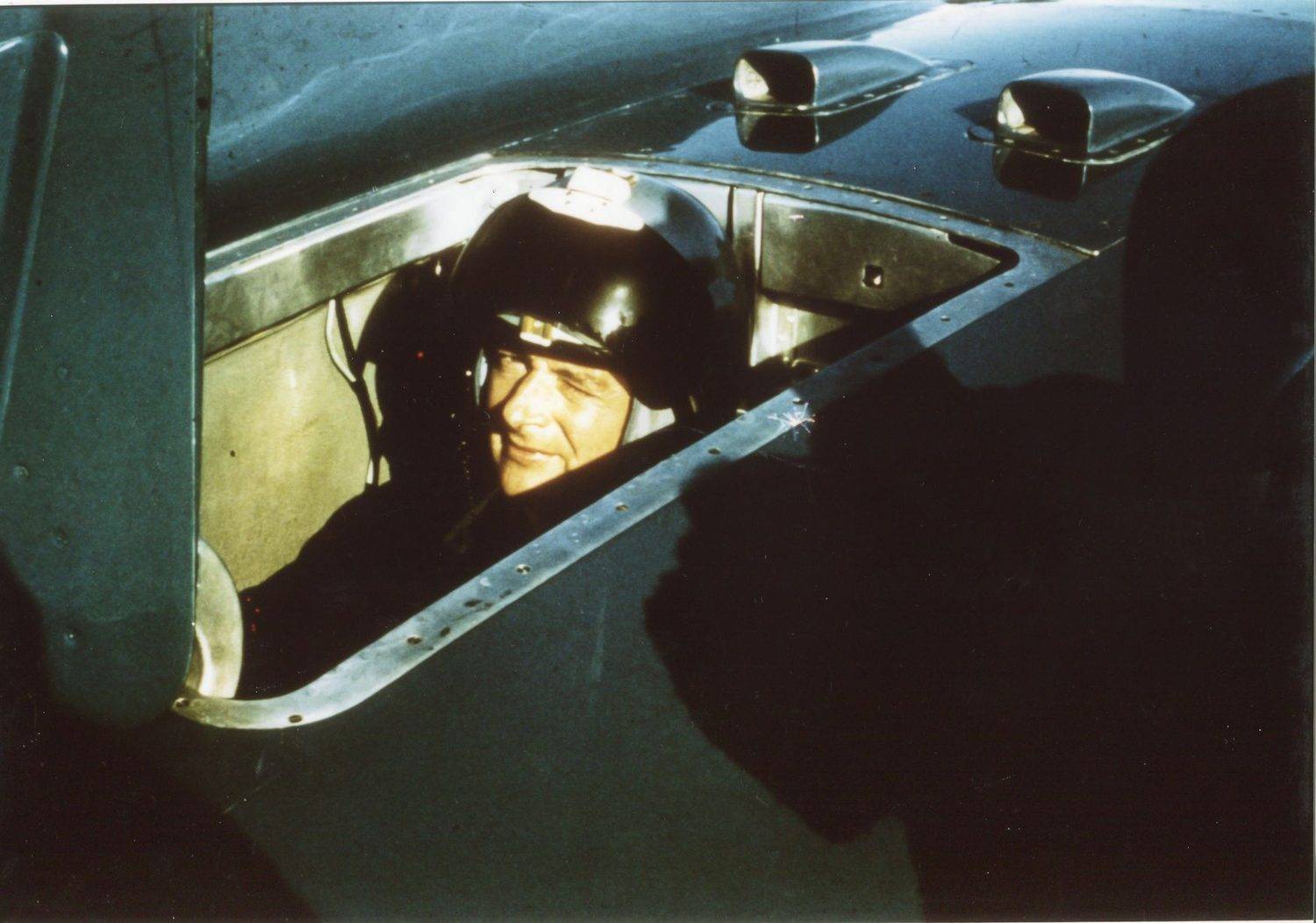 Donald Campbell was born to set records. His father, Malcolm Campbell, was a prolific racing driver and track designer who also chased history: he broke the world land-speed record a staggering nine times between 1924 and 1935, making the Campbell name synonymous with speed.
Still, Donald's first attempt at his own record-setting drive proved disastrous. In September 1960, the CN7 – which was built by Motor Panels – was taken to Bonneville Salt Flats in Utah, where it managed to approach 400 mph but was severely damaged during a crash. Campbell suffered broken bones – he fractured his skull – and a severely shattered self-confidence. It would be another two years before he would again pilot the Bluebird, and four years before he'd achieve his goal.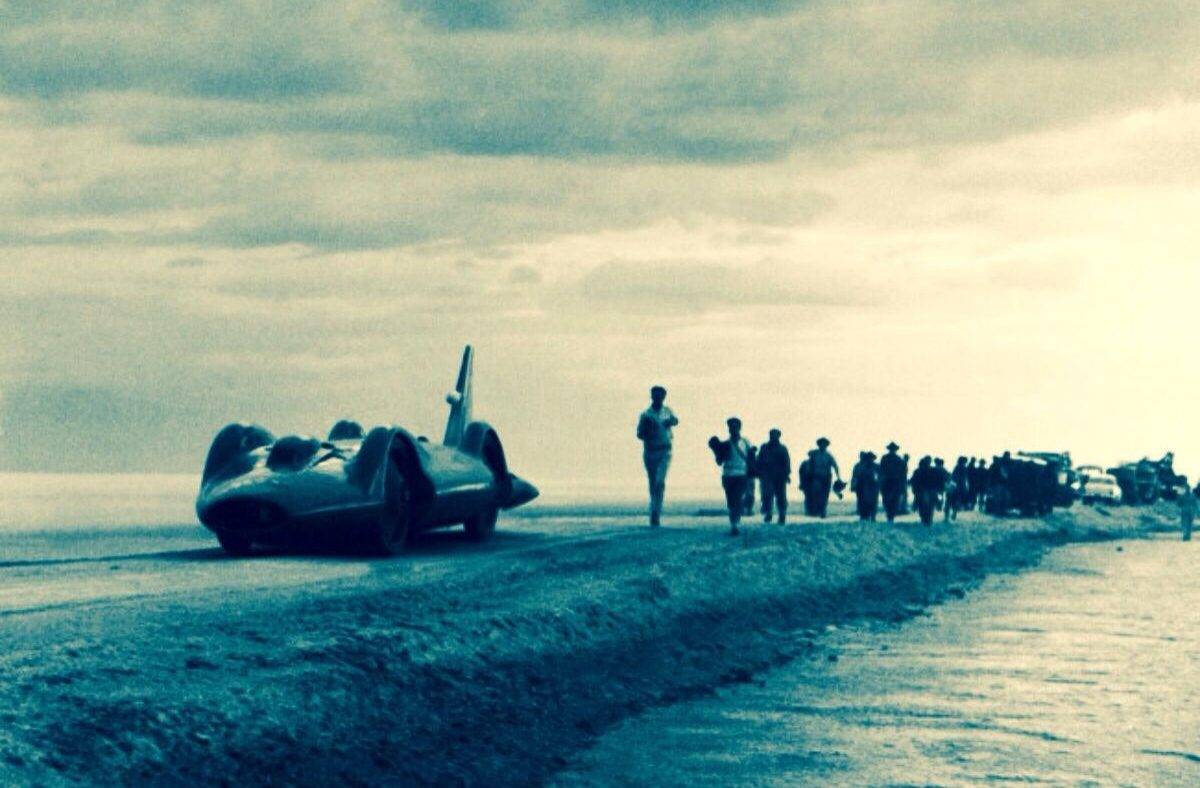 After the setback in 1960, Campbell redesigned the Bluebird, modifying it with differential locks and a large vertical stabilizing fin to provide better control. Following test runs at Goodwood in 1962, and a failed attempt at Lake Eyre in 1963 – uncharacteristic rains turned the flats into a lake – Campbell and his team returned to the Australian flats in 1964, with renewed confidence and a sponsorship from Australian oil company Ampol.
Even before the ignition was fired, events seemed to be conspiring once again to soak Campbell's chances. As in 1963, rain soaked the track, diminishing the surface's record-breaking potential. But eventually, the flats dried out enough for a record-setting attempt to be made.
Campbell covered the final third of the measured mile at an average of 429 mph, peaking as it left the measured mile at over 440 mph. These results disappointed the driver, however, who believed that had the salt surface been fully dry, the Bluebird would have exceeded 450 mph, and perhaps even approached the CN7's design maximum of 500 mph.
Campbell's record was short lived. Rule changes later that year permitted jet-propelled cars to compete for the record, and many did. For instance, on October 27, 1964, American Art Arfons, piloted his jet car across Bonneville Salt Flats at an average speed of 536.71 mph.
For Campbell, however, the real target lay ahead. His goal was to create an even more lasting legacy by being the first person to set both the land and water speed records in the same year. He accomplished that feat on the final day of 1964, steering his Bluebird speedboat to 276.33 mph on Lake Dumbleyung in Western Australia. To this day, Campbell remains the only person ever to break both records in the same year.
"It's amazing that we clinched it," he told supporters after the record was confirmed. "I never thought we had the chance of a snowball on the desert of cracking it today."
We begin all of our projects in the archives, poring through photographs, videos, and technical documentation to recreate cars in 3D. For this print, we had access to a rich collection of photos and historical documentation.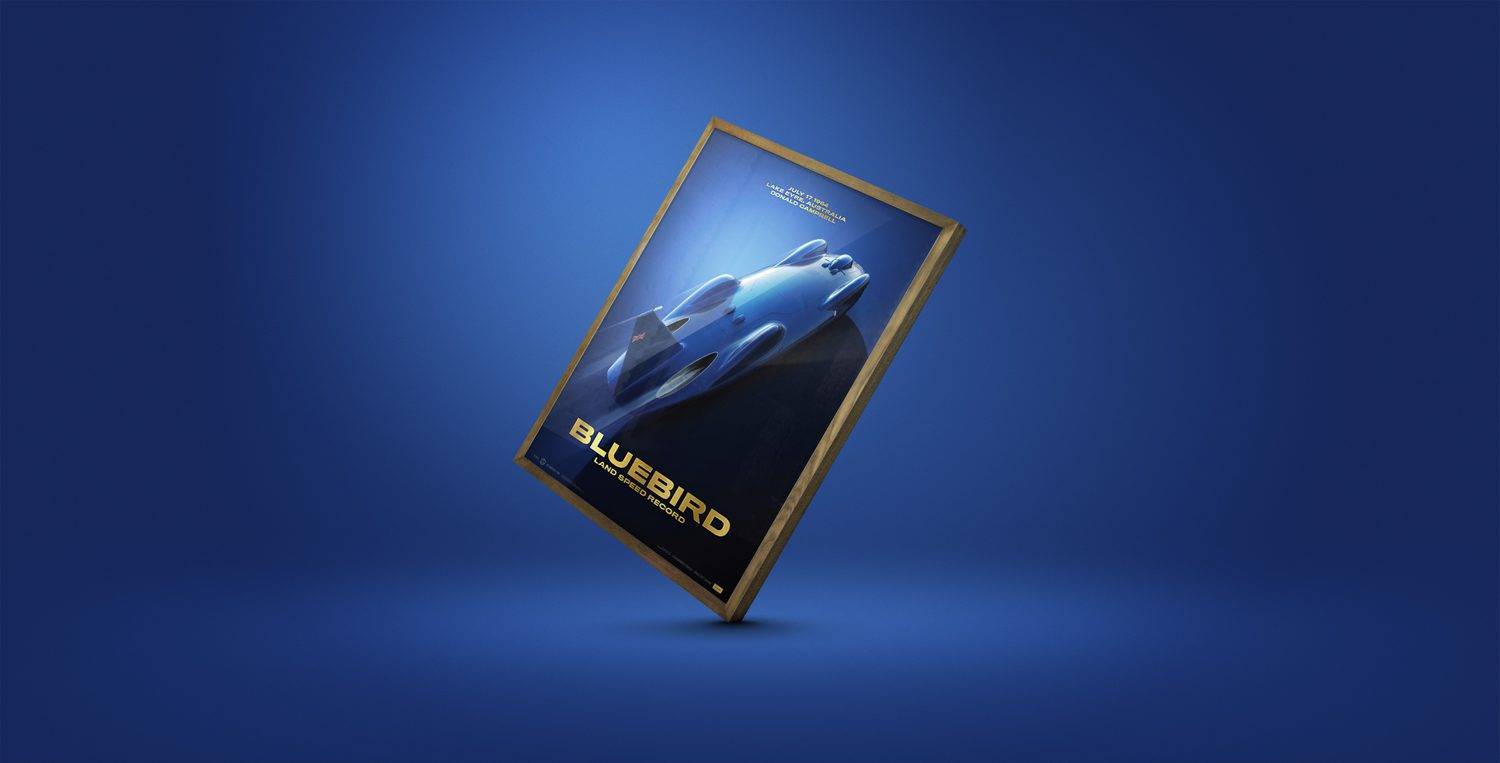 Following a concept conversation to choose angles, we then developed digital "molds" of the Bluebird with professional design software (such as Autodesk 3ds Max), producing models akin to computerized clay. With this as our starting block, we then began to texture the car – placing stickers, hardware, and other mechanical features on the chassis. This was followed by adding lighting layers (shadows and reflections) and background features (like airflow patterns), which were then rendered into a final product. All told, the Bluebird print took more than 100 hours to produce.
Finally, to bring the Bluebird to life, we created a special virtual reality model of the vehicle, to give fans a front-row seat to the car that made history.
"As artists and motorsports enthusiasts, our goal is to recreate history with artworks that are compelling, exacting, and above all, inspiring for viewers," says Automobilist Creative Director Jan Rambousek. "Campbell's record-setting drives were an inspiration to many, and we're proud to reinvigorate his story with an artwork that is worthy of his accomplishments."