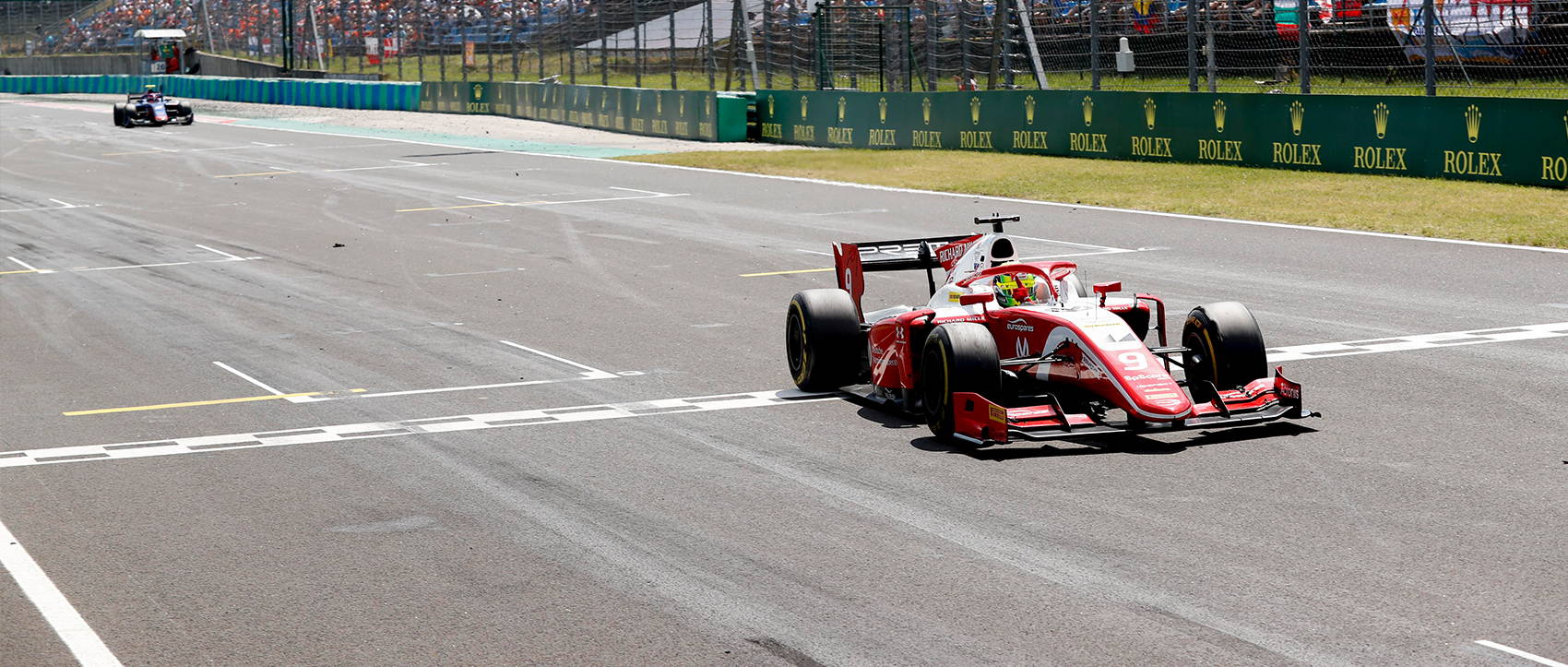 Formula 2: Where Dreams of Formula 1 are Made

---
Formula 2: Where Dreams of
Formula 1 are Made
---
Every young driver dreams of making it onto the Formula 1 grid but in order to make the grade they first have to compete in junior categories, where the competition is even more fierce, and mistakes potentially career-defining. Formula 2 is one rung down on the ladder from Grand Prix stardom.
In the early days of the world championship Formula 2 was itself regarded as a standalone series, attracting the might of top-line drivers and manufacturers. Formula 2 cars were even sometimes permitted to enter Formula 1 events, while in 1952 and 1953 the whole championship was run to the regulations of the secondary tier.
As the decades developed so did costs and threatened with its existence a new recognised feeder category was launched in 1985, named Formula 3000. It featured multiple chassis and engine partners but as the 1990s progressed it eventually went down the single-spec route, while Formula 1 teams became more switched on to the idea of developing potential proteges in the championship.
In 2005 the biggest shake-up for a generation occurred when a new championship was launched to replace F3000. The GP2 Series utilised a Dallara chassis, Mecachrome engine and Bridgestone tyres (later replaced by Pirelli), with some of the best-known junior teams each running two cars. A revised format immediately drew in new fans, gripped by the youngsters battling twice per weekend, once in a Feature Race, and then in a Sprint Race, the order determined by a partially reversed grid. Its popularity was enhanced by the emergence of young stars Nico Rosberg and Lewis Hamilton, who became the first two champions, with Hamilton capturing the attention of the big paddock with his swashbuckling drives.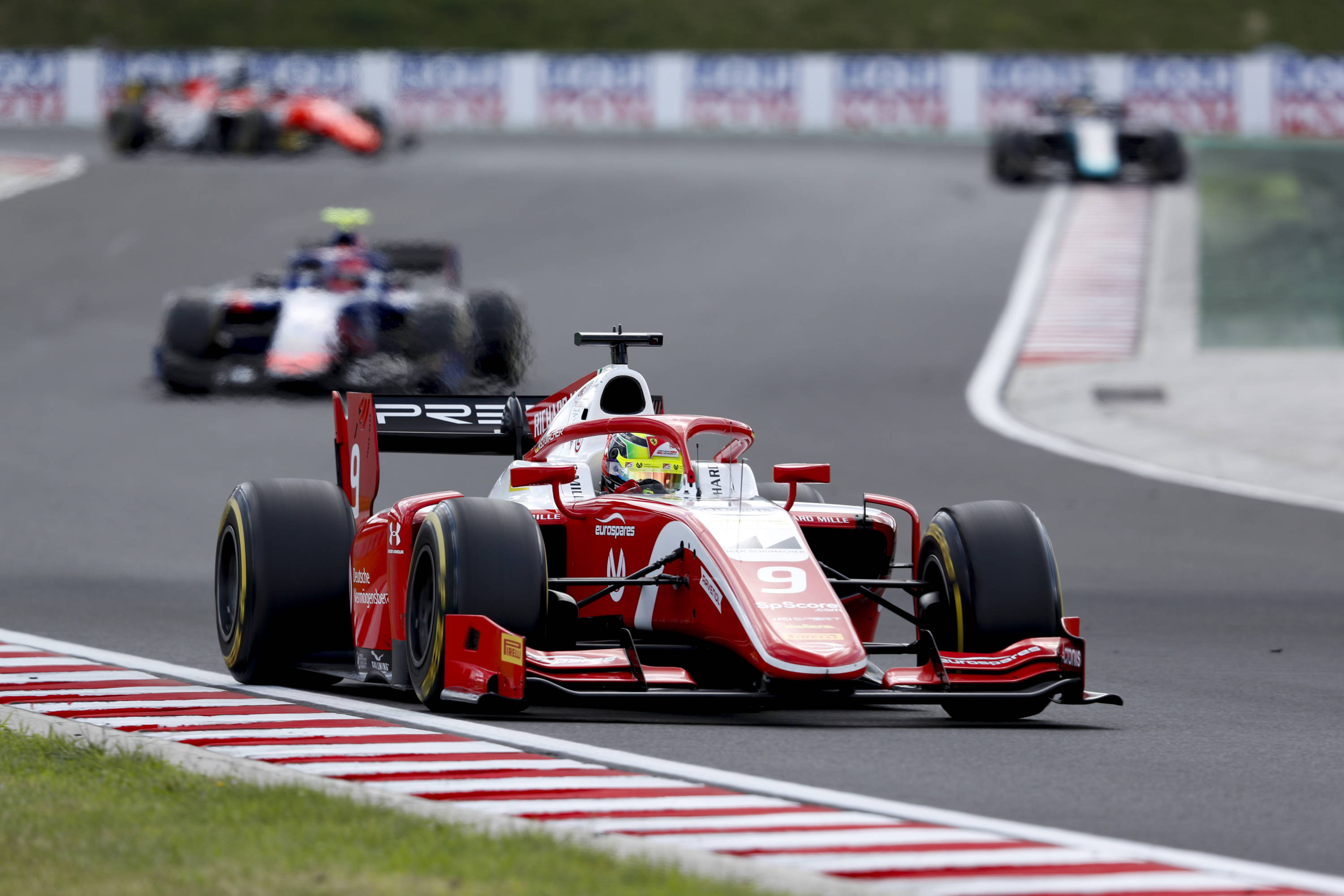 GP2 became a firm fixture at up to 12 Grand Prix weekends and was joined in 2010 by the GP3 Series. Image courtesy Hoch-Zwei
GP2 became a firm fixture at up to 12 Grand Prix weekends and was joined in 2010 by the GP3 Series, adopting the same format, providing even younger drivers with an entry point into the paddock. GP2 rebranded as Formula 2 in 2017, with GP3 following to Formula 3 two years later, and in recent years Charles Leclerc, George Russell and Mick Schumacher have all stepped up to Formula 1 after winning both secondary and tertiary crowns. The racing has often been fast and frantic, with every young driver fully aware that they have a limited window in which to impress potential suitors or backers, before the attention rolls on to the next crop of graduates. The professionalism and slickness has increased with each passing year, with Formula 2 teams now as well run (and with as grand facilities) as some Formula 1 squads were in past decades. Some of the erstwhile junior teams have even made the step into Formula 1, with the likes of Red Bull Racing, Aston Martin and Alpine all able to trace their roots to start-up operations in junior divisions, before expanding exponentially.
But for 2021 the respective categories have undergone the biggest transformation for a generation. Formula 2 and Formula 3 will each have fewer race weekends and will no longer compete at the same event. The change has been enacted in order for teams to reduce costs amid the pandemic, providing them with the opportunity to rotate personnel, rather than have separate Formula 2 and Formula 3 staff. But instead of competing twice per weekend both Formula 2 and Formula 3 will have three races at each event. The main event, the Feature Race, has shifted from Saturday to Sunday, with two Sprint Races on Saturday. The grid for Sprint Race 1 will be set by reversing the top 10 qualifying order, while Sprint Race 2's line-up will be formed by reversing the top 10 of the day's earlier race. It provides multiple opportunities for all of the front-runners to impress – as well as potentially end up in a collision – and it means tactics will come into play more regularly.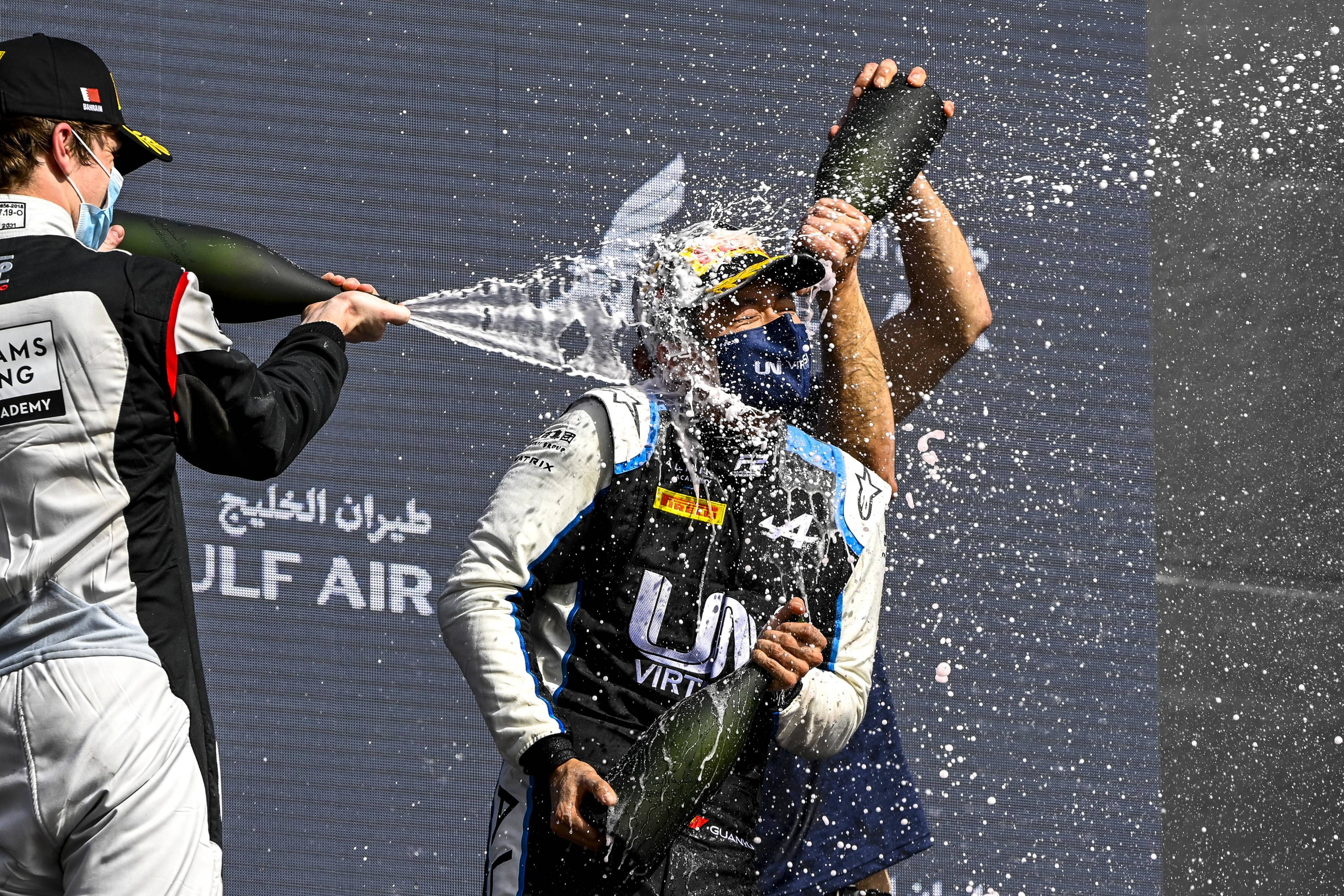 Dan Ticktum (GBR, Carlin) and Race Winner Guanyu Zhou (CHN, Uni-Virtuosi Racing) celebrate on the podium after winning the opening F1 race which took place alongside F1 in Bahrain.
---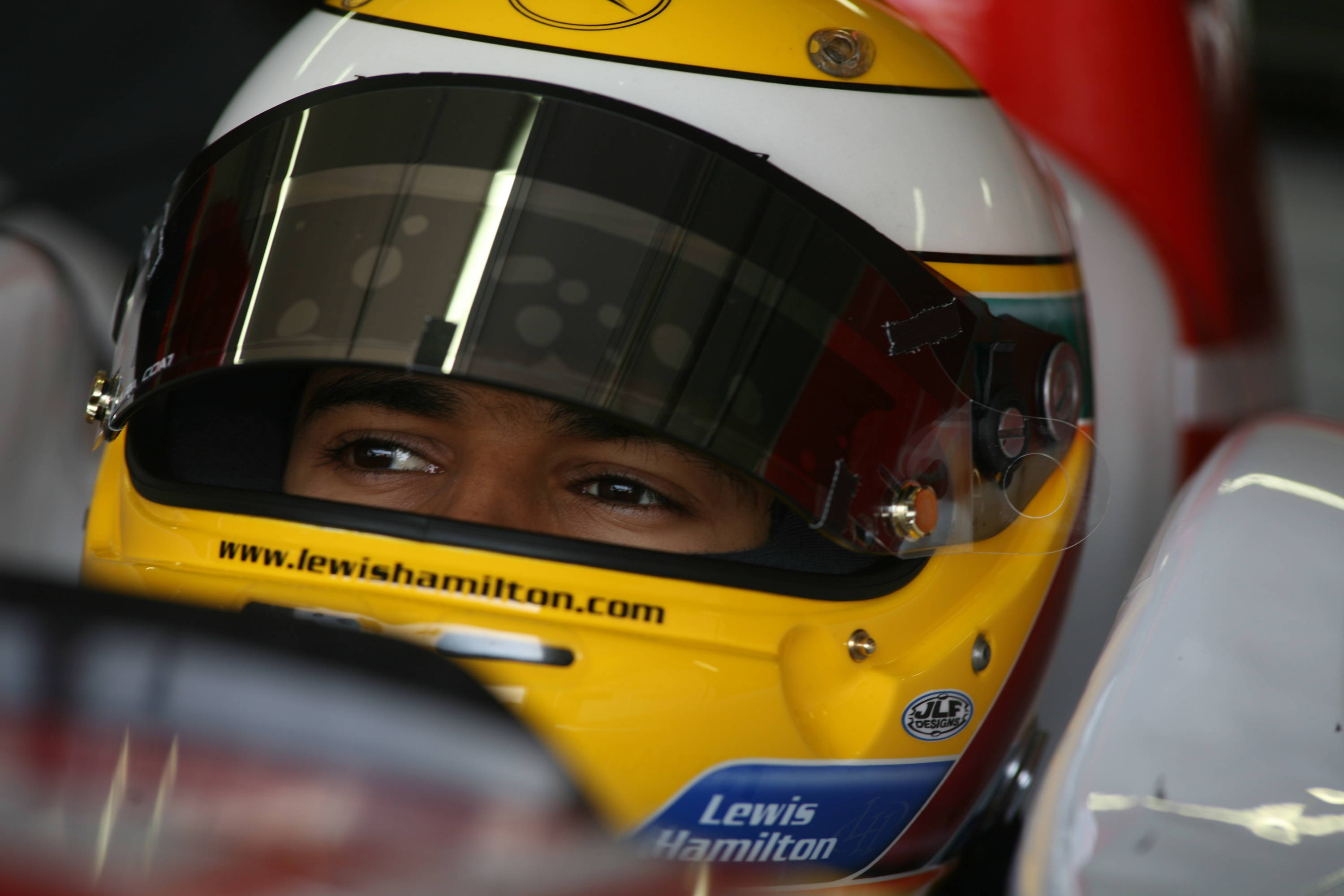 The GP series' popularity was enhanced by the emergence of young stars Nico Rosberg and Lewis Hamilton, who became the first two champions. Images courtesy Motorsport Images
---
This year's Formula 2 championship once more features an abundance of talent where Formula 1 academies hope to strike gold.
Prema Racing – past homes to luminaries such as Leclerc and Schumacher – has the most recent Formula 3 kings in its F2/18 machines, with Ferrari-supported Robert Shwartzman joined by Alpine junior Oscar Piastri. Ferrari also has Marcus Armstrong at DAMS while Alpine's colours are also sported by Guanyu Zhou – aspiring to be China's first Formula 1 representative – and Christian Lundgaard. Red Bull also has a trio of youngsters, with Liam Lawson and Juri Vips partnering at Hitech, and Jehan Daruvala at Carlin. His team-mate Dan Ticktum, a two-time Macau Grand Prix victor, has Williams affiliation – as does Roy Nissany – while Sauber has thrown its weight behind Theo Pourchaire, only 17, and who has made a step up in category each season. And not mentioning 'free agents' such as Felipe Drugovich, Richard Verschoor and Lirim Zendeli would be a disservice to drivers capable of fighting at the front. Formula 2 will surely deliver again – and with three opportunities per weekend for Formula 1's next group of stars to impress. Formula 3's new season, with a packed 30-car grid, will begin in May.
---