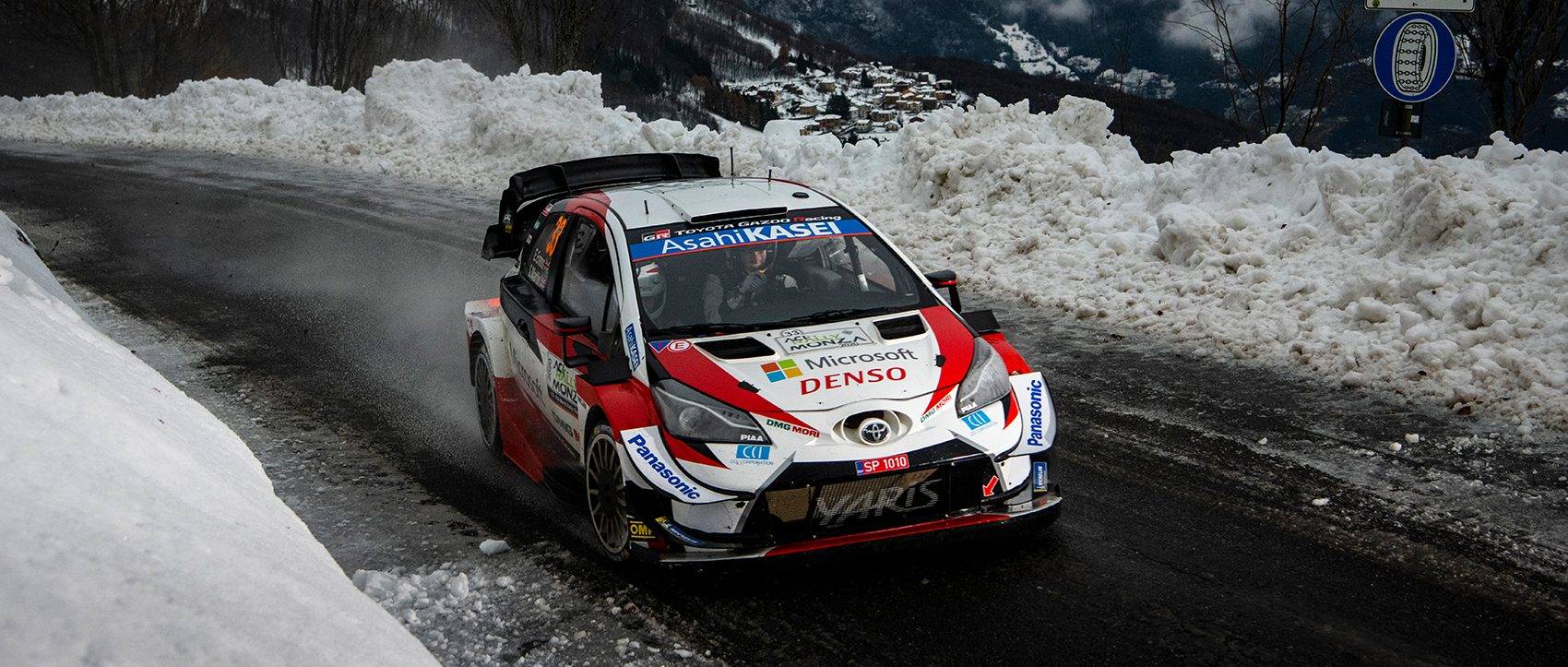 losing the championship title in the last minute
When Elfyn Evans slid off the road in the snow at Rally Monza on Saturday it all but ended the Welshman's hopes of securing his first World Rally Championship title. It won't act as much consolation but he might like to know that it's not the first time a rally star has snatched defeat from the jaws of victory.
Under any other circumstances the right-hander in the hills above Monza, better known as the home of the Italian F1 Grand Prix, would hardly have registered in the mind of Elfyn Evans as he eased his Toyota Yaris through Special Stage 11 en route to first WRC title.
But in wintry, snowy and treacherous conditions the arc of that relatively unremarkable stretch of road forever etched itself in the Welshman's mind as he turned in and suddenly floated through a gently rotating spin that saw him slide off road and down into the woods. Unable to recover, Evans missed out on the rest of the day and though he was able to resume the following morning, he slumped to 26th overall and watched on as Sébastien Ogier marched to a seventh world title. It probably didn't help Evans' morale that Ogier is his team-mate at Toyota!
It's the sort of heartbreaking moment that will live long in the memory but while it won't give Evans any comfort, he is not alone, as it's not the first time a rally driver's championship charge has been halted within sight of the finish line.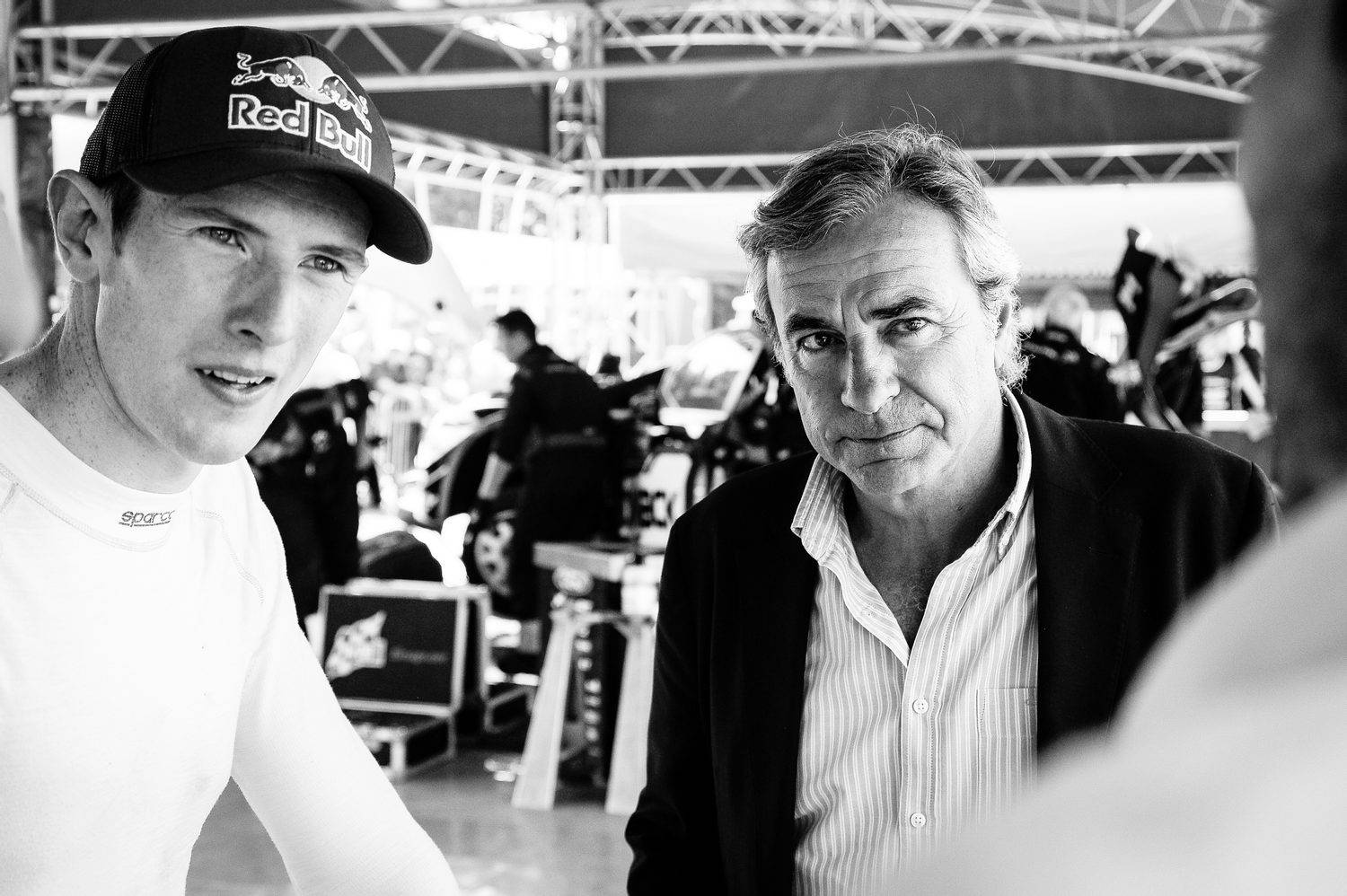 Elfyn Evans and Carlos Sainz at the garage, Image courtesy Red Bull Content Pool
---
Perhaps the most famous last-minute loss was in 1998 when the championship battle went to the wire at the final round of the season, the Network Q Rally of Great Britain. Locked in combat for the title were Carlos Sainz and Tommi Mäkinen. But when Mäkinen's Evo VI lost a rear wheel on stage six after hitting an oil slick and then a concrete block, it looked like the crown belonged to Sainz.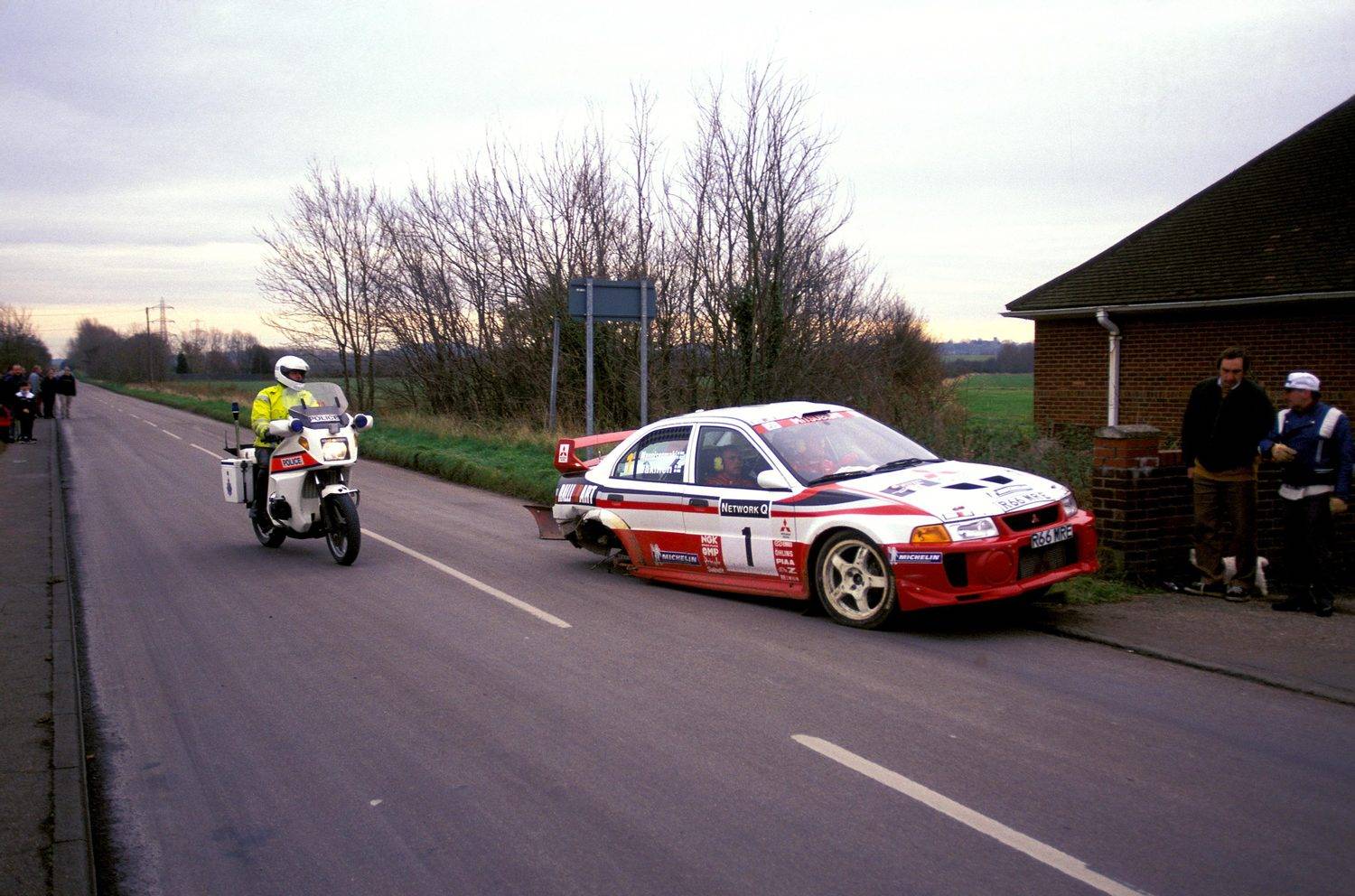 Tommi Makinen at Network Q Rally of Great Britain after hitting a concrete block and losing the rear wheel, Image courtesy Jaanus Ree
---
The Spaniard, who now only needed to finish fifth, was confident, sensibly saying that he would drive cautiously on the final day.
And as he eased towards the end of the rally and the finish line was in sight, it looked like Sainz's caution would pay off. However, just a few hundred metres from home Sainz's Corolla sputtered and died. Sainz and co-driver Luis Moya tried to re-start it, tried to push it, but nothing worked. Utterly furious Sainz famously ripped off his helmet and hurled it through the rear windscreen of his car. The title was Mäkinen's.
While not quite as dramatic, the 2009 title came down to a battle between Ogier and Ford's Mikko Hirvonen.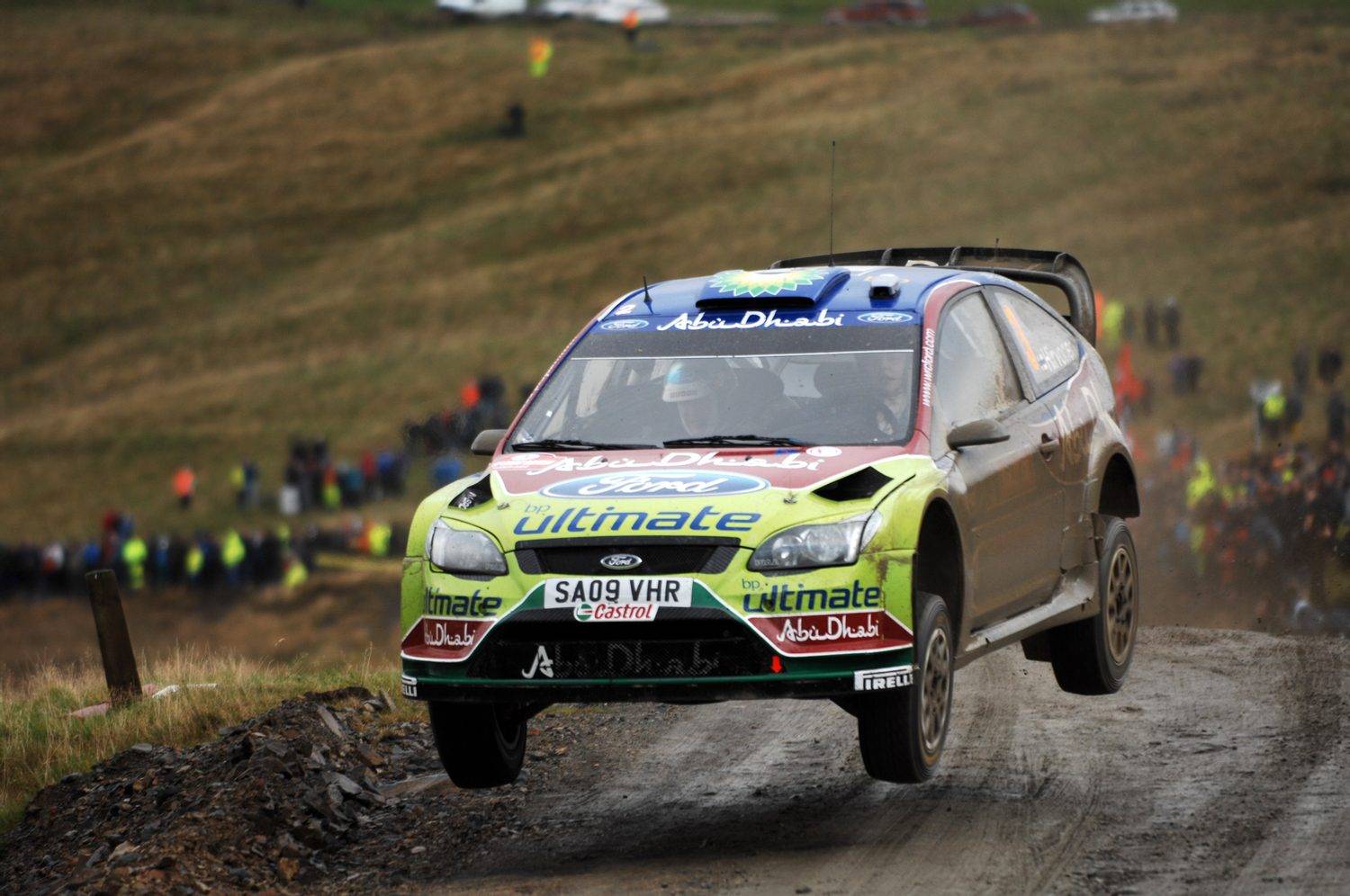 Midway through the campaign Ogier had looked to be cruising to another title in his Citroën C4. But Hirvonen then went on a purple streak, winning four rounds in a row to put the pressure on.
So, as they went into the final weekend in Great Britain just a point separated the duelling pair with Hirvonen ahead. Loeb took an early lead and then stretched his advantage on day two. Hirvonen vowed to launch "maximum attack" in the final stages and almost halved Loeb's advantage. It looked like his title dream was alive and kicking but then after a heavy landing from a jump Hirvonen's bonnet popped up and stayed up. He lost over a minute-and-a-half and Loeb marched on to victory edging the title by a solitary point.
For our final moment of heartbreak, we go back to Sainz, who despite his two world titles might have had several more had he got the rub of the green.
In 1994, the Spaniard went into the final round, again the RAC Rally, trailing Didier Auriol by 11 points. But when Auriol clipped a rock and broke his front suspension on the third of the 29 stages and dropped to 88th place overall, it looked like Sainz, in second at that point, was in with a chance.
The outlook looked even more rosy on day two when Auriol rolled his car and then stalled after a water hazard. Sainz was still second to team-mate Colin McRae and Auriol's weekend looked cursed.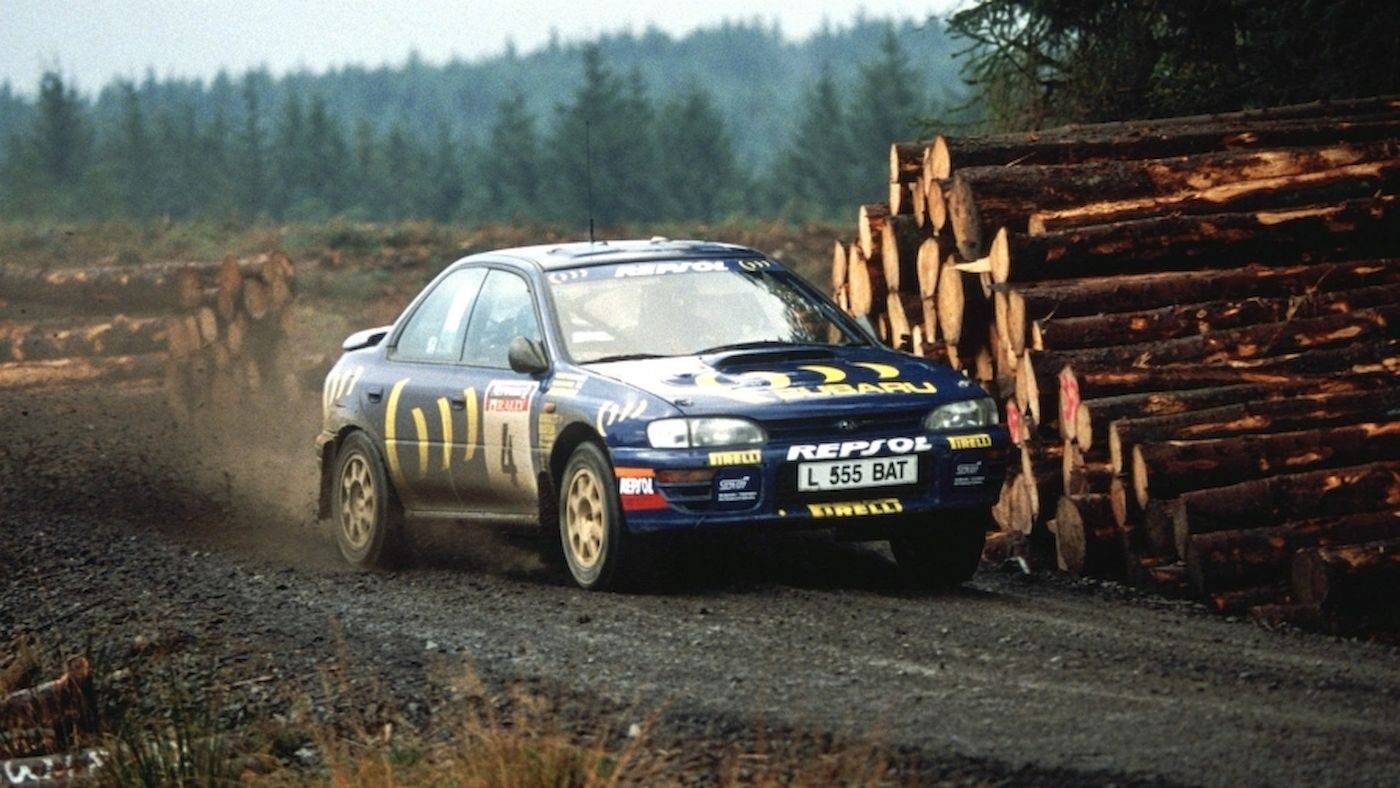 Colin McRae, Image courtesy WRC
---
However, on the final day, possibly in a bid to prevent Subaru from ensuring Sainz's title by making McRae cede victory to the Spaniard, fans allegedly placed logs on the stage to derail the Spaniard's charge. When he reached the logs Sainz almost went off but managed to keep going. His title was still on track. But then on the next stage disaster struck. He lost the rear end of his WRX and just like Evans slid off down a bank into the trees.
Sainz plummeted to 14th place. Auriol, meanwhile, had clawed his way back to sixth but with Sainz out, the fight back wasn't ultimately necessary. The Frenchman secured his one and only title and Sainz would never again get as close to a third crown.