Jean Guichet: A Conversation with the "Dean" of Endurance
---
Jean Guichet: A Conversation with the "Dean" of Endurance
---
In 1967, Jean Guichet was part of Ferrari's endurance racing team that countered Ford's historic dominance the year before. At the 1967 24 Hours of Daytona, Guichet's co-pilot was the late Pedro Rodriguez, who would have been 80 this month. Automobilist recently interviewed Jean Guichet and discussed his racing legacy, his passion for performance, and what it was like to drive with Pedro Rodriguez.
Automobilist: You've been called the "dean" of former Le Mans winners. But interestingly, your success was somewhat self-made. How did you become a racing driver for Ferrari?
Jean Guichet: I drove for Ferrari for 10 years, from 1957 to 1967, [first] as a "private driver" from 1957 to 1963, and then as an official driver for Scuderia Ferrari from 1963 to 1967. In the World Championship with Ferrari, my results were 19 podiums and five victories.
After my results as a private Ferrari driver (which included winning the Tour de France Automobile and the 6 Hours de Dakar in 1963, placing second in the Nürburgring 1000 kilometers in 1963, and second at Le Mans in 1962) and especially my results with the GTO, Mr. [Enzo] Ferrari contacted me and I became an official driver for Scuderia.
He wrote to me [to say] that I was going to drive the new rear engine prototype P. My first race with an official car was Le Mans in 1963, with the 330 LMB four liter.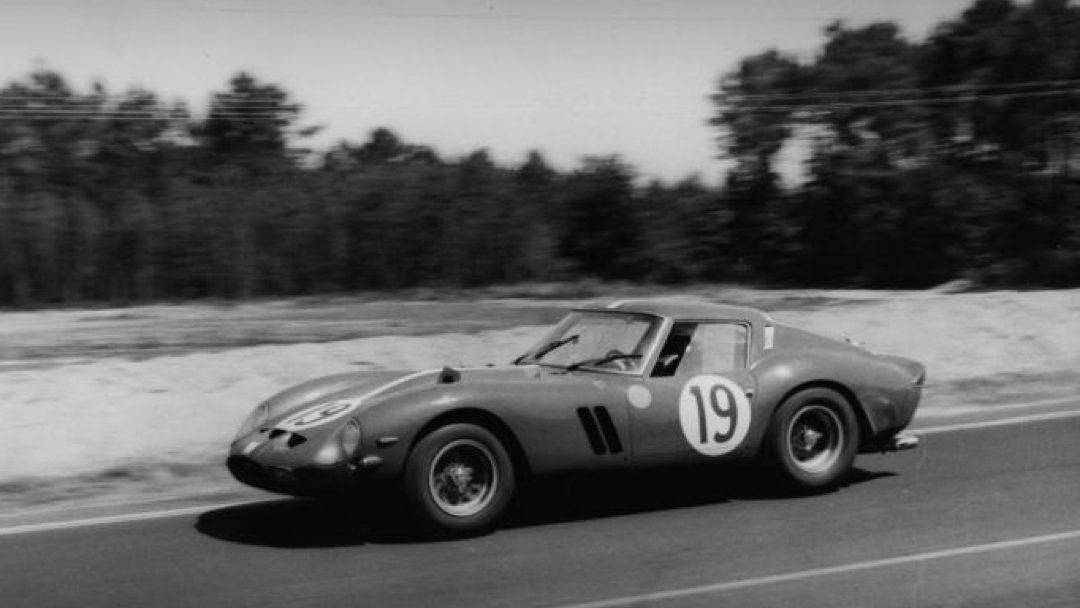 Automobilist: When Ferrari won the 24 Hours of Le Mans in 1949, its very first participation, you were just 22 years old. What intrigued you about that race, and how did it propel you to start a self-funded – or "private," as you call it – racing endeavor?

Jean Guichet: My first participation at Le Mans was in 1956 as official driver for Gordini with Robert Manzon. At this [time], I was a young rally driver and became an official driver for Renault. The Renault rally cars had Gordini engines. Manzon, who was a very famous Gordini driver, saw my potential and gave me the chance to be introduced to Gordini and to drive with him at Le Mans.
Automobilist: You won the 1964 24 Hours of Le Mans with co-driver Nino Vaccarella, driving a Ferrari 275 P for Scuderia Ferrari. Most impressive, you did it after finishing third in 1961 and second in 1962. Beyond the car (you raced a Ferrari 250 GTO in '62), what adjustments did you make to get yourself to the top of the podium?

Jean Guichet: In 1961 and 1962, I drove with Pierre Noblet. Our small private team was very efficient; we first had a 250 SWB and then the 250 GTO. We competed for overall victories with a private team and a GT car against the strongest official teams with prototypes cars. The GTO was an extraordinary car – fast and robust. At Le Mans 1962 with the GTO, we finished in second place, close to the first car, which was a 4-liter prototype [the 330 TRI/LM].
When I became an official driver, I could drive the fastest rear engine prototypes with the best team, the best technicians, and a huge logistics [operation]. Things were really different.
At Le Mans 1964, Nino Vaccarella and I drove a 275 P. [It] was running perfectly. We drove as fast as possible with the highest respect for the mechanic. We won the race. It was fantastic!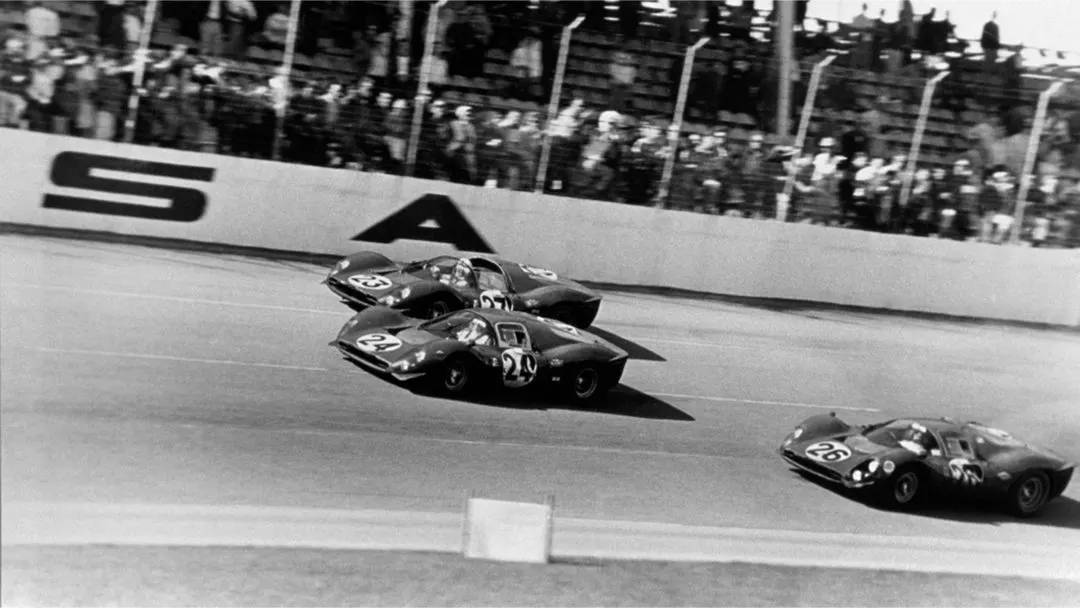 Automobilist: You also raced the 24 Hours of Daytona in 1967, the year after Ford's triumphs at Daytona, Sebring, and Le Mans. How much pressure was there on you personally, and on Ferrari in general, to respond to Ford's dominance of 1966? How did you handle that pressure?

Jean Guichet: Indeed, when we talk about the Ferrari-Ford competition and Ford's clean-sweep at Le Mans, we should also recall Ferrari's own 1-2-3 finish at Daytona in 1967. The next 24-hour race after Le Mans was the 24 Hours of Daytona. So, in the United States, this was on Ford's home territory.
We had a lot of pressure, but the main technical problems we had at Le Mans – such as the gearbox – had been solved.
The Ferraris took all three podium spots, with Pedro Rodriguez and I coming in third. Towards the end of the race, Ferrari's management gave us orders to group the three leading cars and cross the finish line together, which we did. Back then, that was seen as our revenge on Ford, and I think it was the real culmination of the battle between Ford and Ferrari.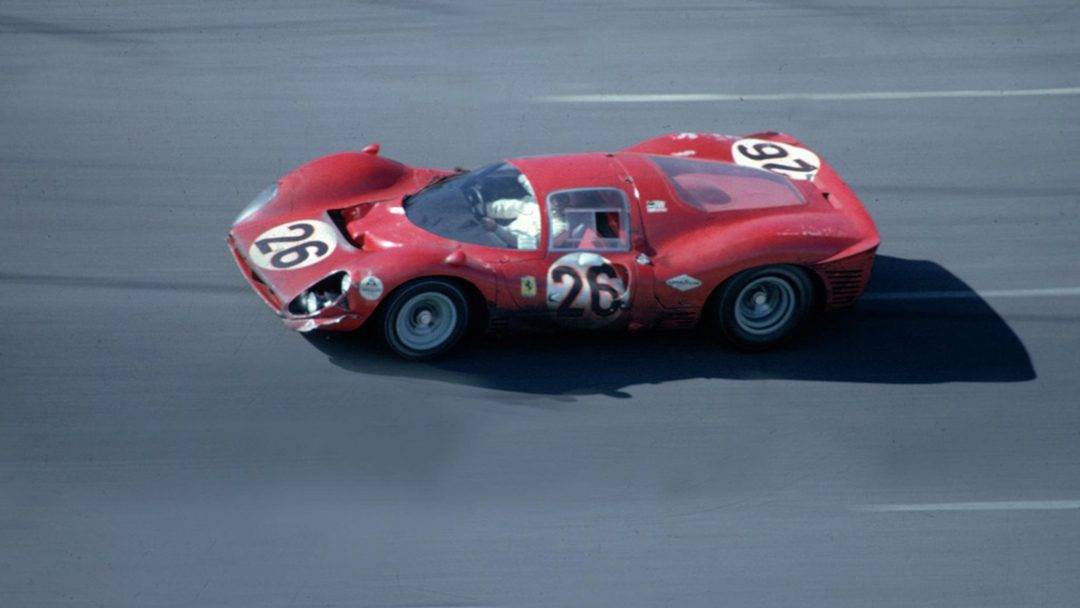 Automobilist: As you noted, your co-pilot for the 1967 24 Hours of Daytona was the late Pedro Rodriguez, a driver known for his love of curves and risk-taking. You, on the other hand, have described your approach to endurance racing in more pragmatic terms – focusing on the limits, and "never going beyond the strategy." How did his driving style pair with yours during the 1967 race?

Jean Guichet: Exactly. My friend Pedro Rodriguez and I were very complimentary, and the drivers' crew was working very well. In 1965 we won the 12 Hours de Reims with a Ferrari P2. In 1967 we finished third at the 24 Hours of Daytona, and we raced together at both the 1000 Kilometers of Monza and the 12 Hours of Sebring.
Automobilist: At the start of the 1967 Daytona race, few in the automotive press gave the 4-liter Ferrari 412P much of a chance against the 7-liter Ford GT40s. What do you think accounted for Ferrari's success at that race (the top three spots went to Ferraris; the closest Ford was sixth)?


Jean Guichet: At Le Mans in 1966, Ford entered an arsenal of Ford GT40s; there were 13 of them on the grid. Ferrari entered with only three Ferrari 330 P3s. I drove with [Lorenzo] Bandini and were the last Ferrari P3 to remain on the track, but we had to pull out in the 17th hour. The Ferraris broke down and the Fords finished 1-2-3.
For Daytona [1967], things were different. We had changed the strategy and the technical problems we had at Le Mans had been solved. The team was fully involved and motivated. And Ferrari finished 1-2-3!
In celebration of the 53rd anniversary, Automobilist is giving away a Ferrari 412P - 24 Hours of Daytona 1967 - Limited Edition poster, signed by Jean Guichet himself.
Participate now on Automobilist's Instagram.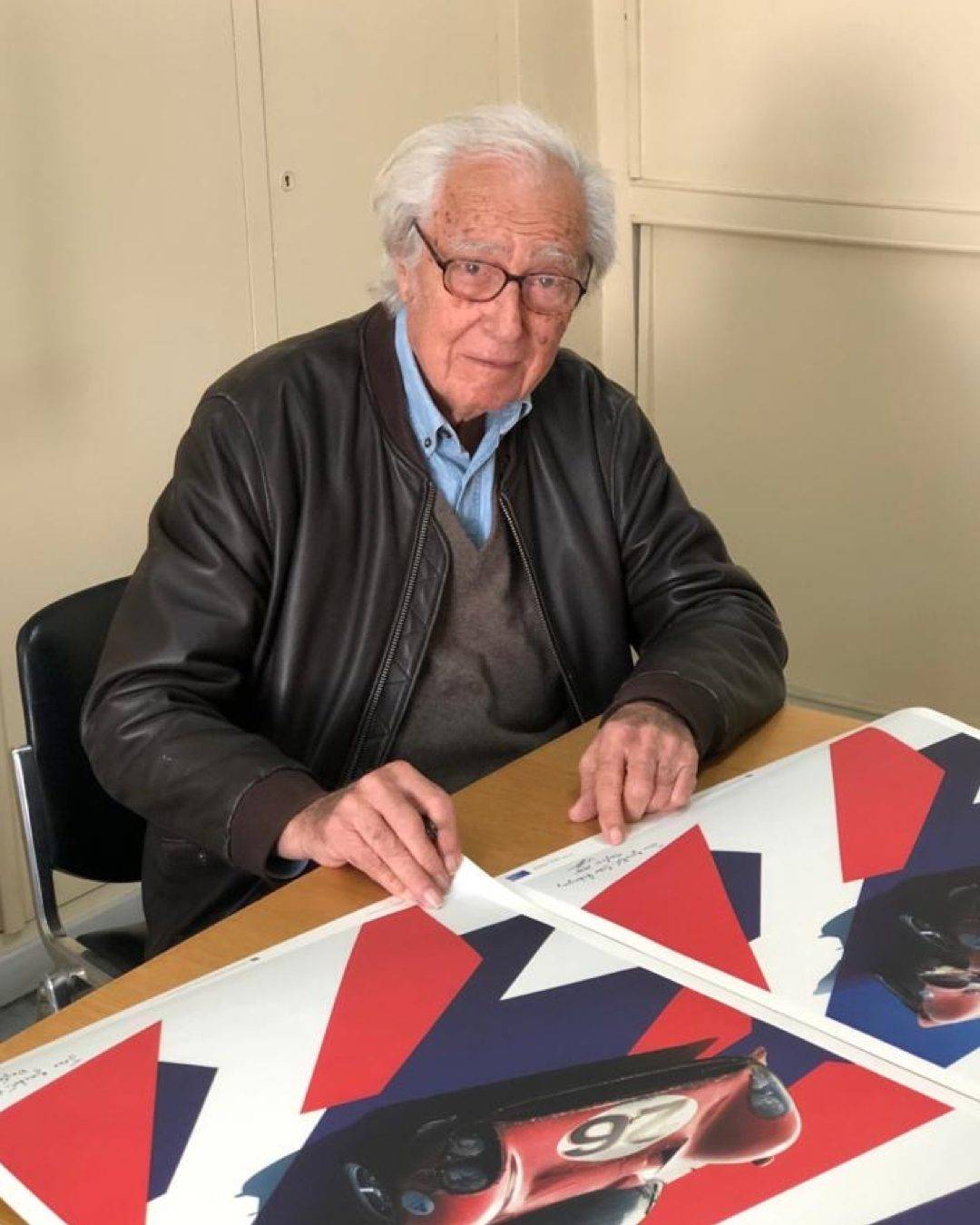 Automobilist would like to give a special thank you to Jean Guichet, and his son Gilles Guichet, for taking the time to answer our questions.