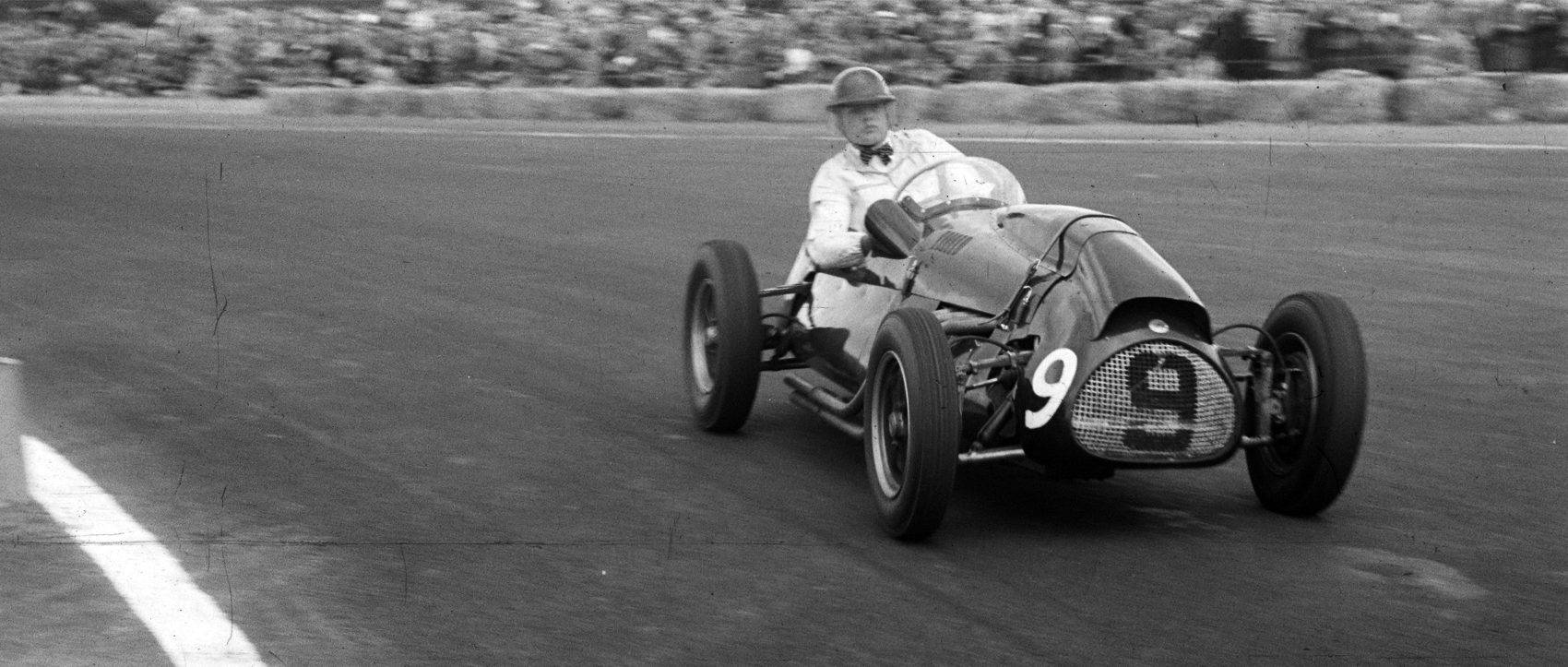 Safely Suited and Booted: 72nd Anniversary lookback
---
Safely Suited and Booted: 70th Anniversary lookback
---
MOTOR RACING WILL NEVER BE A COMPLETELY SAFE PURSUIT. BUT WOULD WE REALLY WANT IT TO BE TOTALLY FREE OF RISK? IF IT WAS, YOU MIGHT AS WELL SETTLE FOR TAKING PART IN THE VIRTUAL REALITY OF MOTOR RACING COMPUTER GAMES, THE ONES THAT ARE DOING SUCH A GOOD JOB OF KEEPING FANS ENTERTAINED, WHILST IN AN ASSORTMENT OF LOCKDOWNS.
As we reminisce the official start of Formula 1 on 13 May 1950, when the very first Formula One World Championship race was held at Silverstone, we look back at the past 7 decades and the sport's good health. Romain Grosjean's 'miraculous' leap from the flames at Bahrain in 2020 epitomising how far safety has come from its initial days of 'suited' driving.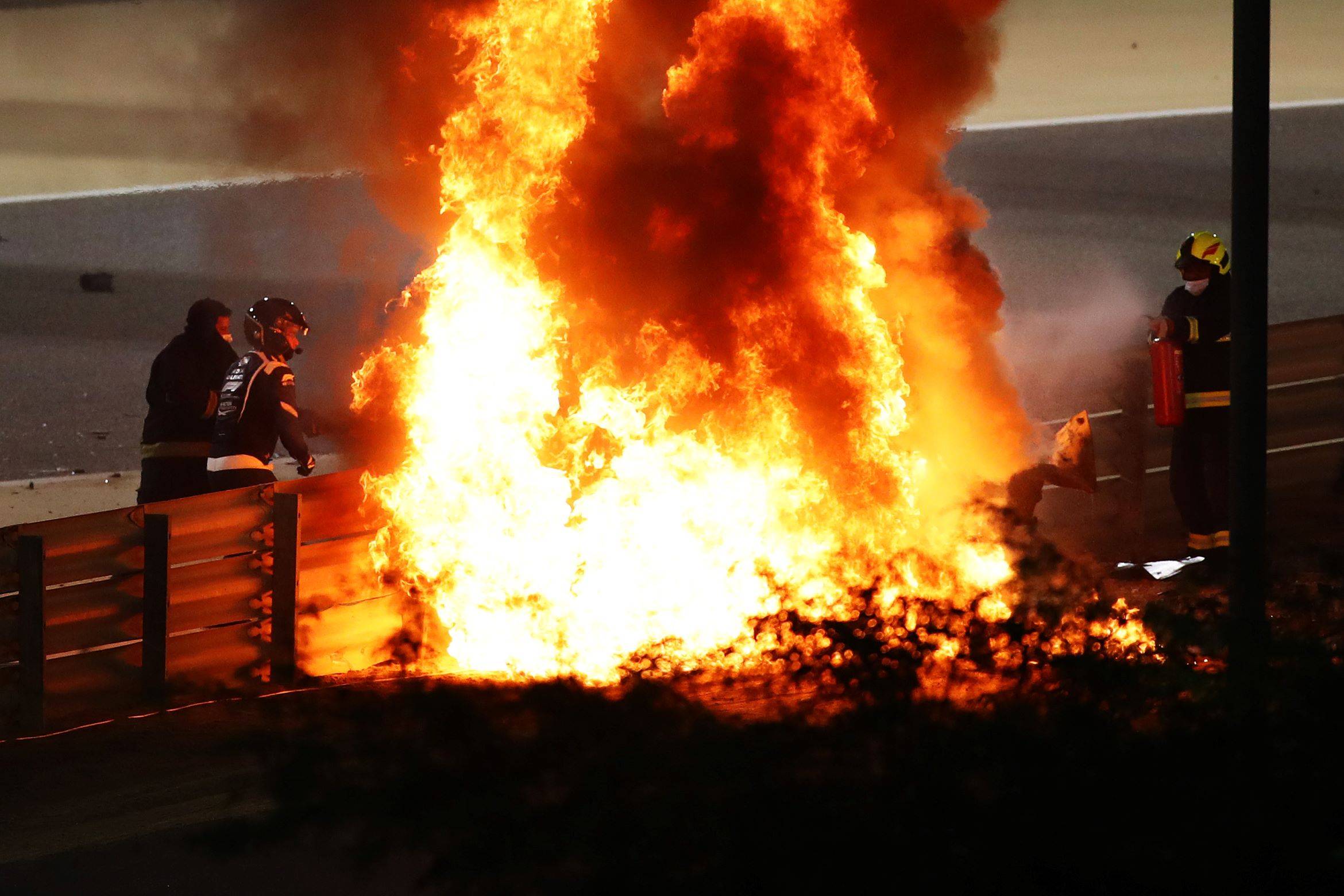 The scene of the fire that Romain Grosjean miraculously escaped from with minor injuries at the F1 Grand Prix in Bahrain in 2020. Image courtesy of Hoch Zwei
---
Today, safety is at the heart of all forms of motor sport with regulations, both sporting and technical, built around the premise that the starting point must be an environment that's as safe as possible for drivers, team personnel and the spectators. That wasn't always the case and if you consider that the Formula 1 World Championship began just five years after the end of the Second World War, an event which carried a far higher risk to life than motor racing, it's understandable that talk of driver safety was often seen as a sign of weakness. It was a devil-may-care era, best summed up by an image of the 1958 World Champion Mike Hawthorn, whose preferred attire for racing was a crisp cotton overall topped off with a bowtie!
It was not until the Sixties that the sport woke up to the fact that drivers dying on a regular basis was unacceptable and a primitive push for safety began, with a certain level of helmet and fire resistant clothing being introduced, while visors or goggles had to be shatterproof. Sir Jackie Stewart can claim much of the credit for insisting on higher safety standards both inside and outside the car. He never wavered in his aims, even though he was often ridiculed for his efforts, a classic example of the saying that "a prophet is not without honour except in his own country."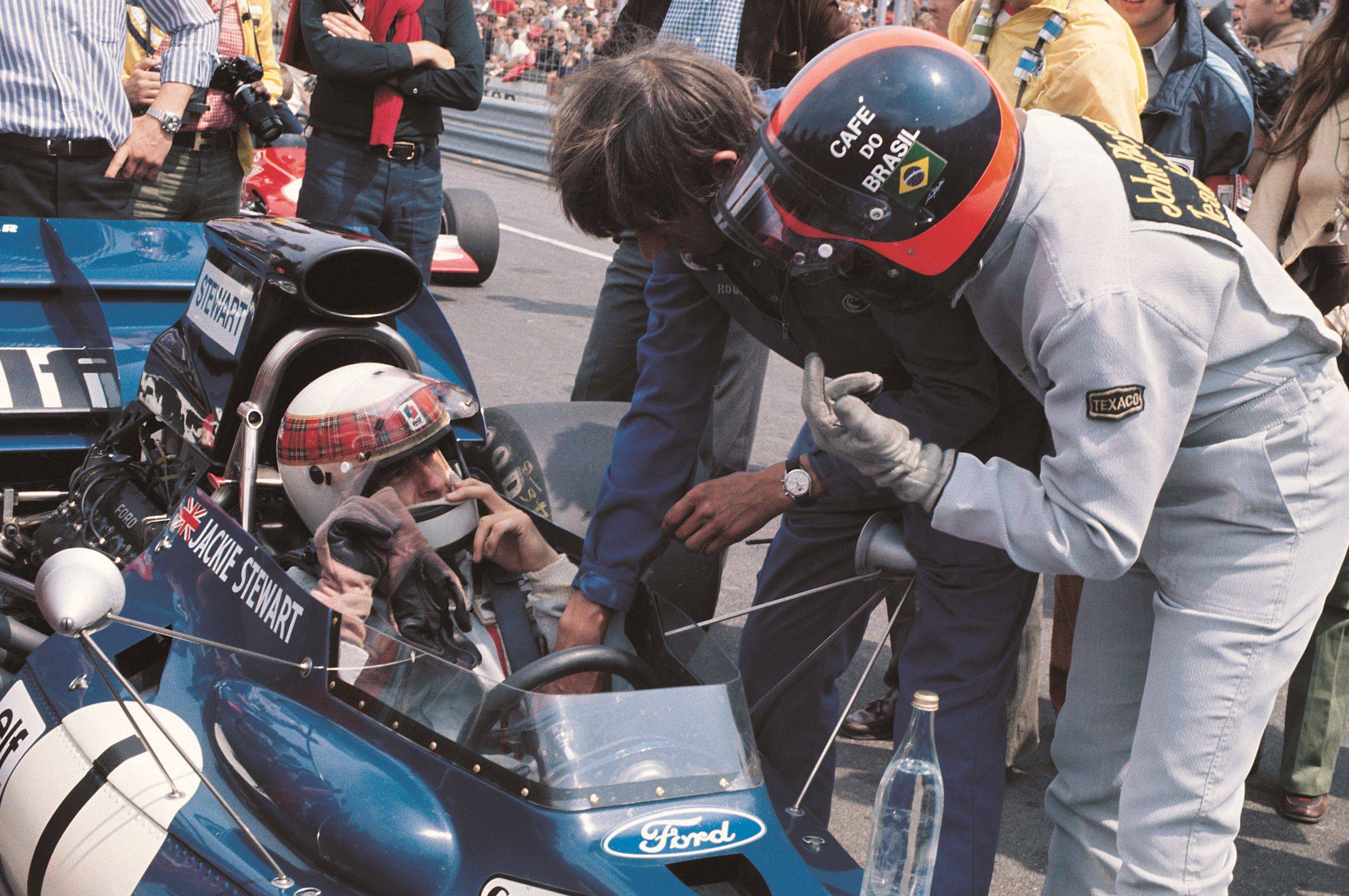 Sir Jackie Stewart at the F1 World Championship in Argentina in 1972, where he claimed first place. Image courtesy Hoch Zwei
---
A minimum standard for fireproof race suits was only established in 1975, with fire the one consequence of a crash that drivers feared most, so that on-board fire extinguishers were added to the list of mandatory equipment three years later. Gradually, standards for a driver's protective clothing improved, becoming more regulated and undergoing more stringent testing. In parallel with this progress related to a driver's "armour," the cars and the race tracks were also moving with the times, their safety levels increasing through progress in the fields of science, technology and engineering, motivated by the fact that the world in general has become more risk averse.
Then came the 1994 San Marino GP at the Imola circuit, in northern Italy and the deaths of two drivers, Roland Ratzenberger and Ayrton Senna, on successive days. These were the first fatalities at a Grand Prix weekend for 12 years and the fact that one of them was the greatest driver of his age brought driver safety back into the spotlight. The pursuit of safety had never stopped, but it's fair to say this tragic weekend was a catalyst for a more aggressive, more scientific approach to the topic.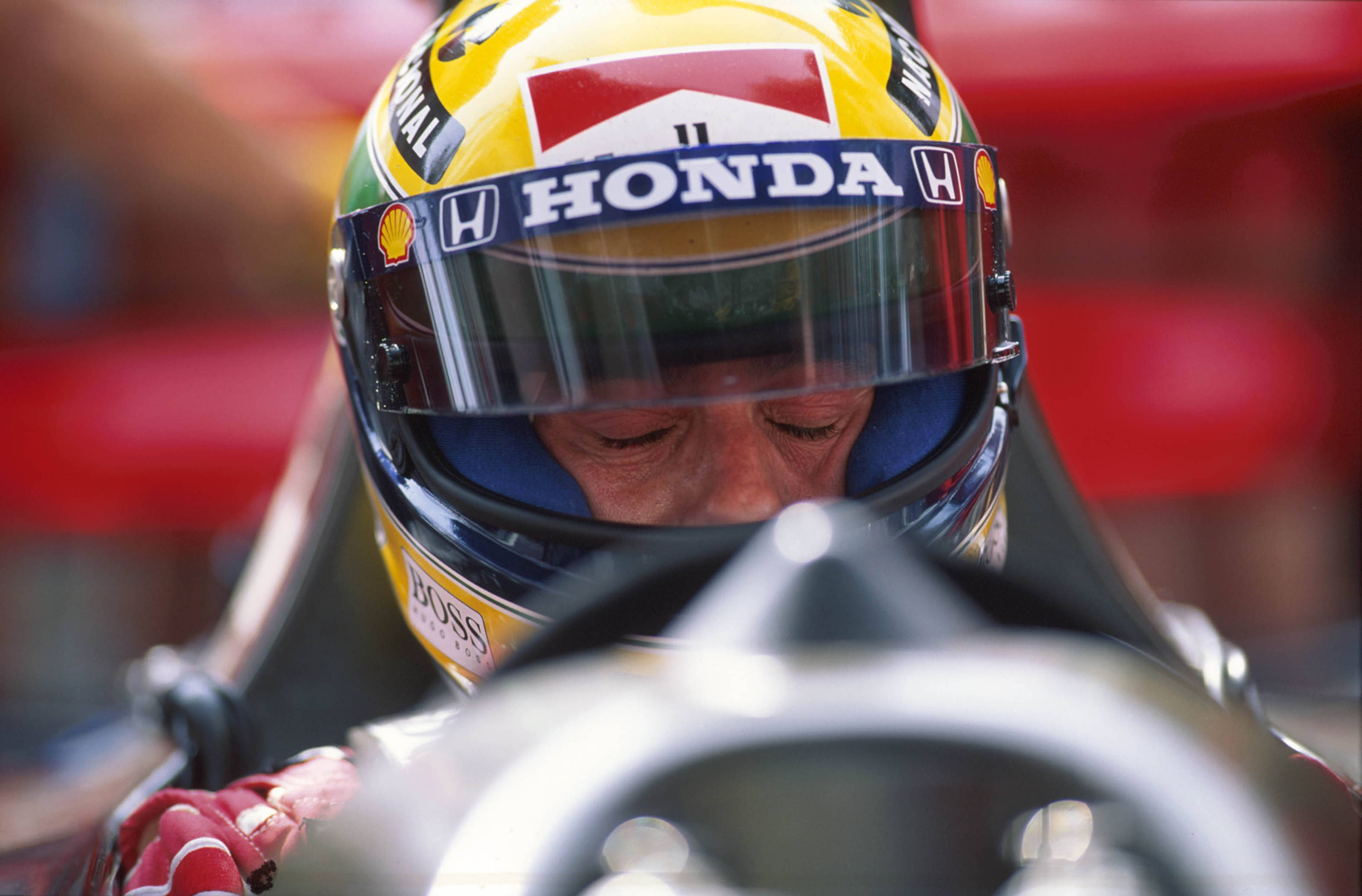 Ayrton Senna at the 1991 Brazilian Grand Prix, three years before his fatal crash. Image courtesy Hoch Zwei
---
Most of the changes that followed concerned the cars themselves and the tracks, but in terms of driver equipment, more rigorous standards were applied on a regular basis and the sport's governing body, the FIA now has its own Foundation, supporting safety research from karting for children, all the way up to Formula 1. Some of these safety features are clear to see, such as the HANS) Head And Neck Support device that became mandatory in 2003, or changes to make the helmet visor stronger following a freak accident to Felipe Massa in Hungary in 2009, when he was hit by a suspension component that had fallen off the car ahead of him. Others are harder to spot, such as the fact that F1 drivers now wear "biometric" gloves, which can transmit vital information relating to blood pressure and heart beat back to the medical team, even before the Medical Car has reached the site of the crash.
There's no doubt that even if motor racing is far safer now than in the past, it still retains that certain "fear factor" that puts in a different league to a sport like football or tennis. The show is still breathtaking and leaves spectators in awe of the heroic drivers, but today it might indeed lack something when compared to its more romantic past. Consider for example the exploits of a true gentleman racer, who went on to be the last of the great F1 privateer entrants, Rob Walker. In 1939 he entered his Delahaye in the Le Mans 24 Hours and drove the night stint in a dark blue pinstripe suit. Walker had to complete the final twelve hours on his own, his team-mate having burned his feet too badly to continue and with around two hours of the race remaining, it was time for his final pit stop, when his crew "refuelled" him with champagne!
---