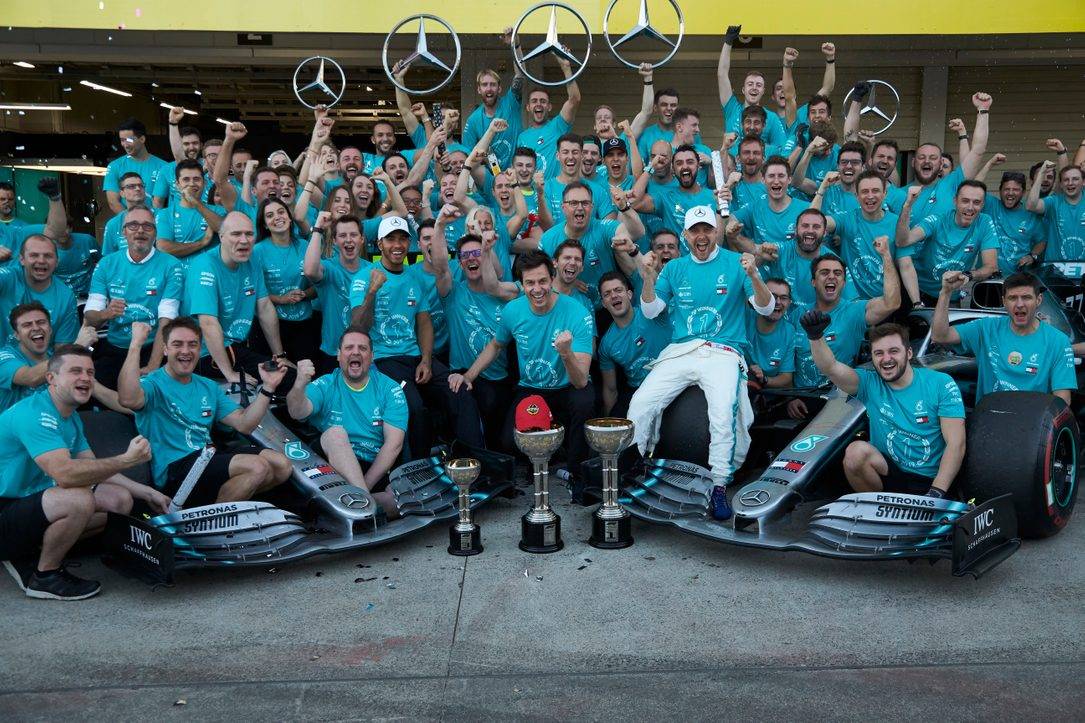 The Making of an F1 Dynasty
---
The Making of an F1 Dynasty
---
Sports dynasties aren't born; they're forged. To win consistently requires an alchemy of talent, resources, and commitment that only the greatest teams possess. Whenever a dynasty is crowned, in any sport, fans instinctively pause to reflect on the improbability of the feat – and to tip their hats in awe.
Sports dynasties aren't born; they're forged. To win consistently requires an alchemy of talent, resources, and commitment that only the greatest teams possess. Whenever a dynasty is crowned, in any sport, fans instinctively pause to reflect on the improbability of the feat – and to tip their hats in awe.
Here at Automobilist, we tip our hats to Mercedes-AMG Petronas Motorsport. For the sixth year running, Mercedes-AMG Petronas captured both the constructors' and drivers' world championships, becoming the first Formula One team ever to secure six consecutive championship doubles.
"Mercedes-AMG Petronas Motorsport is in a class of its own, a true F1 dynasty in the making," said Pavel Turek, Automobilist CEO. "We're proud to be an Official License Partner with one of the greatest teams in F1 history to celebrate a historic run with artworks that are as impressive as the team's racing pedigree."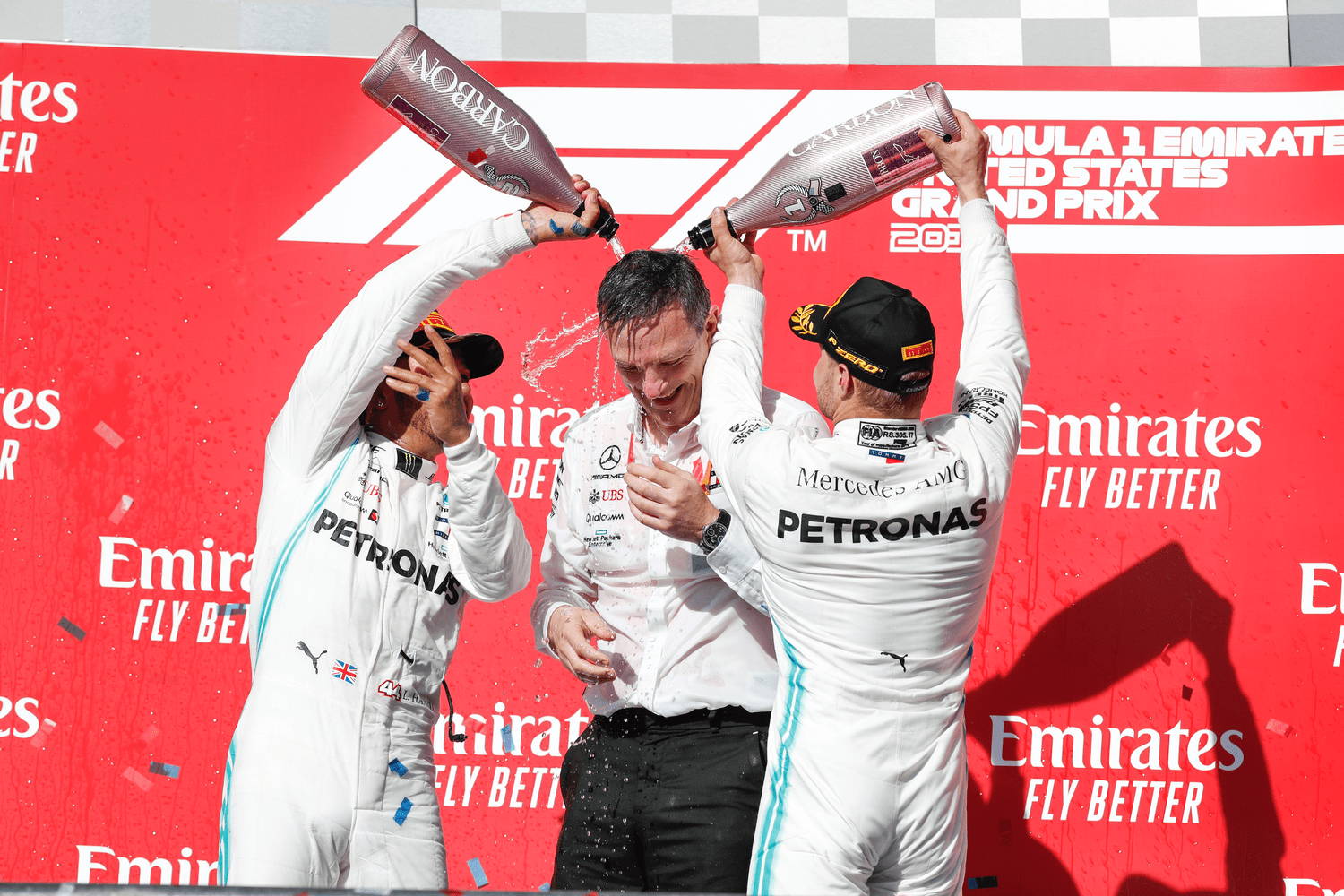 Mercedes-AMG Petronas Motorsport have won a staggering 73% of Grand Prix races between 2014 and its record-setting win in Japan this year. Remarkably, during that stretch, Mercedes' two cars – the "Silver Arrows" – suffered just 10 "mechanical-related retirements," a testament to the team's technical dominance during the V6 turbo-hybrid era of engines.
But superior race strategy and superb power units are only half of the winning formula. For Mercedes' boss Toto Wolff, people, loyalty and the endless pursuit of perfection are as important as mechanics or resources.
"It would not do it justice to come up with a 30-second answer" to explain the team's success, Wolff said after securing the championship in Suzuka. "But if I were to sum it up, it's the people. The group of people that are working on the project each giving it all, playing the best game in their respective position and the strength of the pack that has made us win these championships."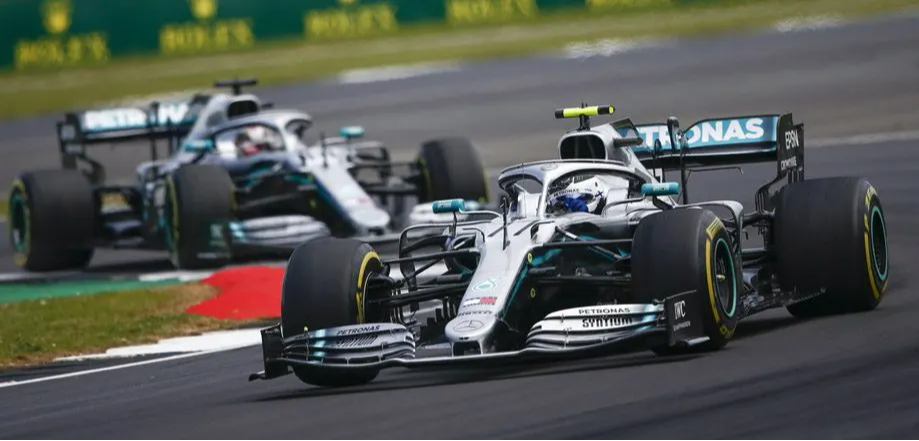 As the beginning of the 2019 season, Ferrari looked like the team to beat. Sebastian Vettel set a new testing record (1:16.221) on the final day of preseason, prompting F1 pundits to declare that the advantage was clearly in Ferrari's garage. And yet, despite having an inferior engine, Mercedes' pursuit of perfection pushed it passed its rivals and into the history books. In June, Wolff said it was his team's "permanent scepticism" about whether their tactics are "good enough" that drove Mercedes to take pole position early (the team won eight straight to start the season) and never relinquish it.
By the end of the season, even rivals were singing Mercedes' praise. "From the outside, they are very close to perfection every time they go out on track," said Vettel. They are "so very consistent, very little mistakes."
Greatness begins in the cockpit

Mercedes' perfection starts with the team's championship driver, Lewis Hamilton. "He never stops pushing for performance; he is very self-critical," says Wolff. "He is the only driver I have ever seen coming into a debrief and saying: 'Don't look at my data because my driving was not good enough.' And that from a five-time (now six-time) world champion."
Wolff adds: "This relentless pursuit of being a better you tomorrow than you have been today, and brutal honesty with yourself, transparency within the organization to overcome mistakes and shortcomings, is something that is a very big part of Lewis' character – and the mindset of the team."
Hamilton has also won the respect of pundits and peers. As Hall of Fame F1 journalist David Tremayne noted, Hamilton is "a fantastic driver with a true knight's code of on-track chivalry, and a human being of very high value."
Not to be outshined, Bottas also contributed spectacularly to the team's success this year. After a winless 2018 season, he spent the winter recalibrating his approach and started the 2019 campaign with multiple pole positions and wins. His victory at the US Grand Prix in November was his fourth of the year, and it was Bottas' victory in the Japanese Grand Prix that secured the constructors' trophy.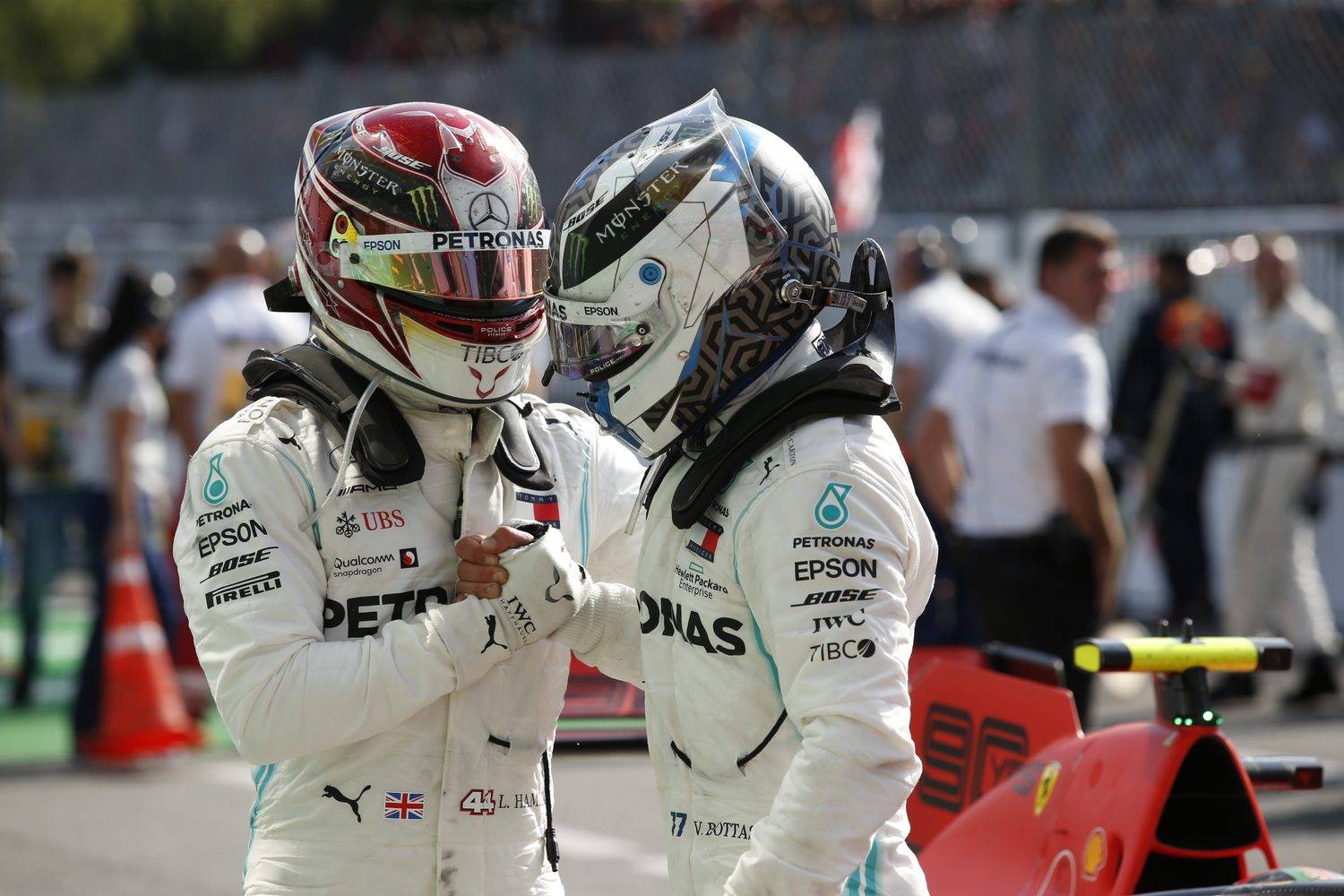 Mercedes is already looking to the 2020 season, where the focus will be on reducing the car's drag and increasing engine power. Wolff has confirmed that next year's racing duo will remain the same, with Bottas and Hamilton once again behind the wheels. What else might be in store from the Silver Arrows? Will the team extend its winning streak? Will Hamilton match Michael Schumacher's record seven titles?
One more important question: is Mercedes' dynasty in jeopardy? In 2021, rule changes that are meant to level the field have prompted some to suggest that the Silver Arrows' reign will be short lived. Still, given the team's constant pursuit of perfection, fans are likely not the only ones asking what the future holds.
What is certain is this: After six seasons, Mercedes-AMG Petronas has placed itself on the mantle of sporting dynasties – joining the ranks of teams like Italian football club Juventus (a record eight Serie A titles in a row) and the National Hockey League's Montreal Canadians (five successive Stanley Cup titles). So, before we get carried away looking ahead, let's look back at 2019 – and tip our hats to the most successful F1 team ever.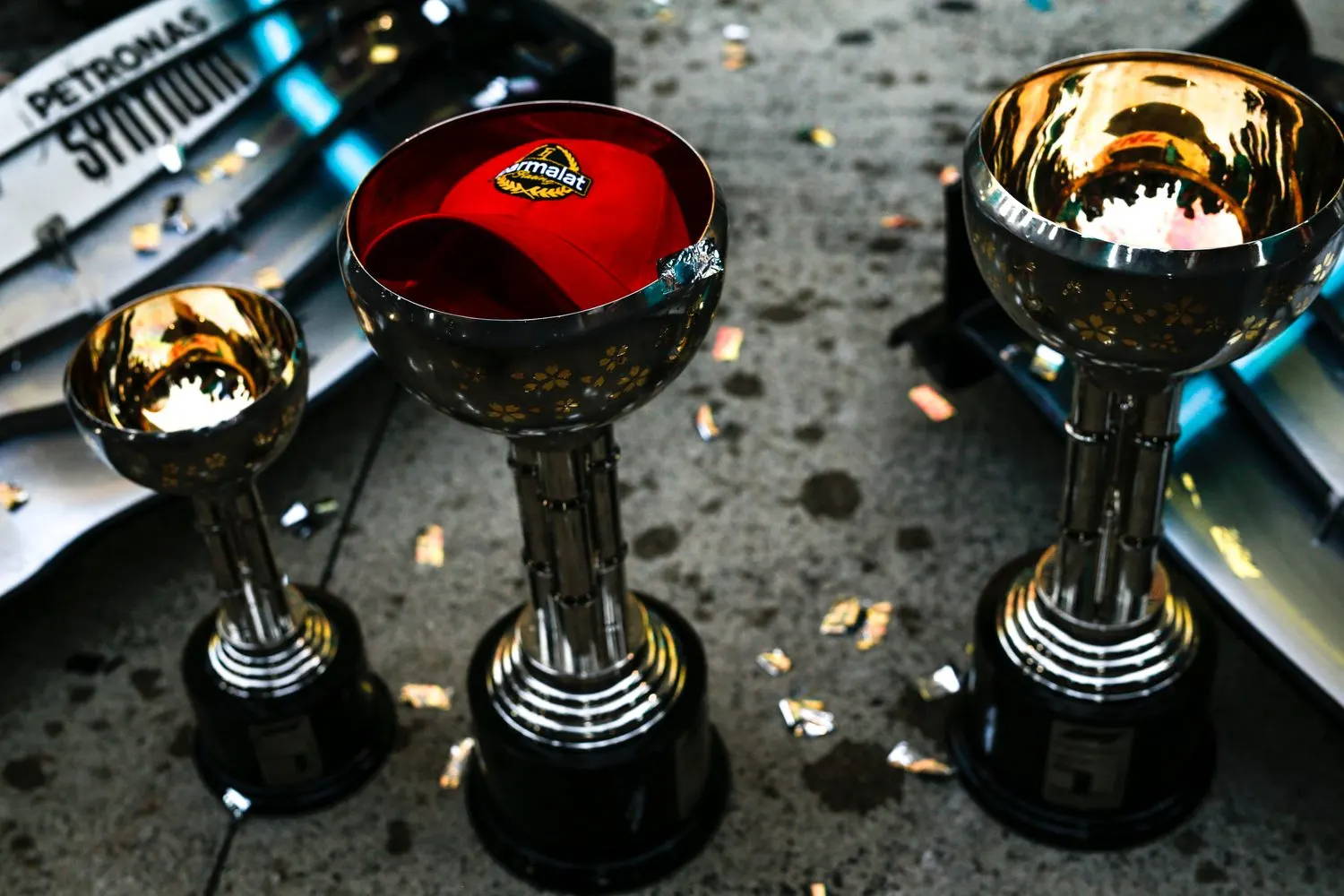 To commemorate the team's historic achievement, Automobilist have become an Official Licensee with Mercedes-AMG Petronas Motorsport to create a series of six limited-edition prints.
When you hang one of these artworks on your wall, we expect it to be as as impressive as a Mercedes-AMG Petronas race performance. To achieve this state of digital perfection, we begin all of our projects in the archives, poring through photographs, videos, and technical documentation to recreate cars in 3D. For this series, the team provided us with detailed 3D models of the Mercedes-AMG F1 W10 EQ Power+ car that Lewis Hamilton and Valtteri Bottas drove.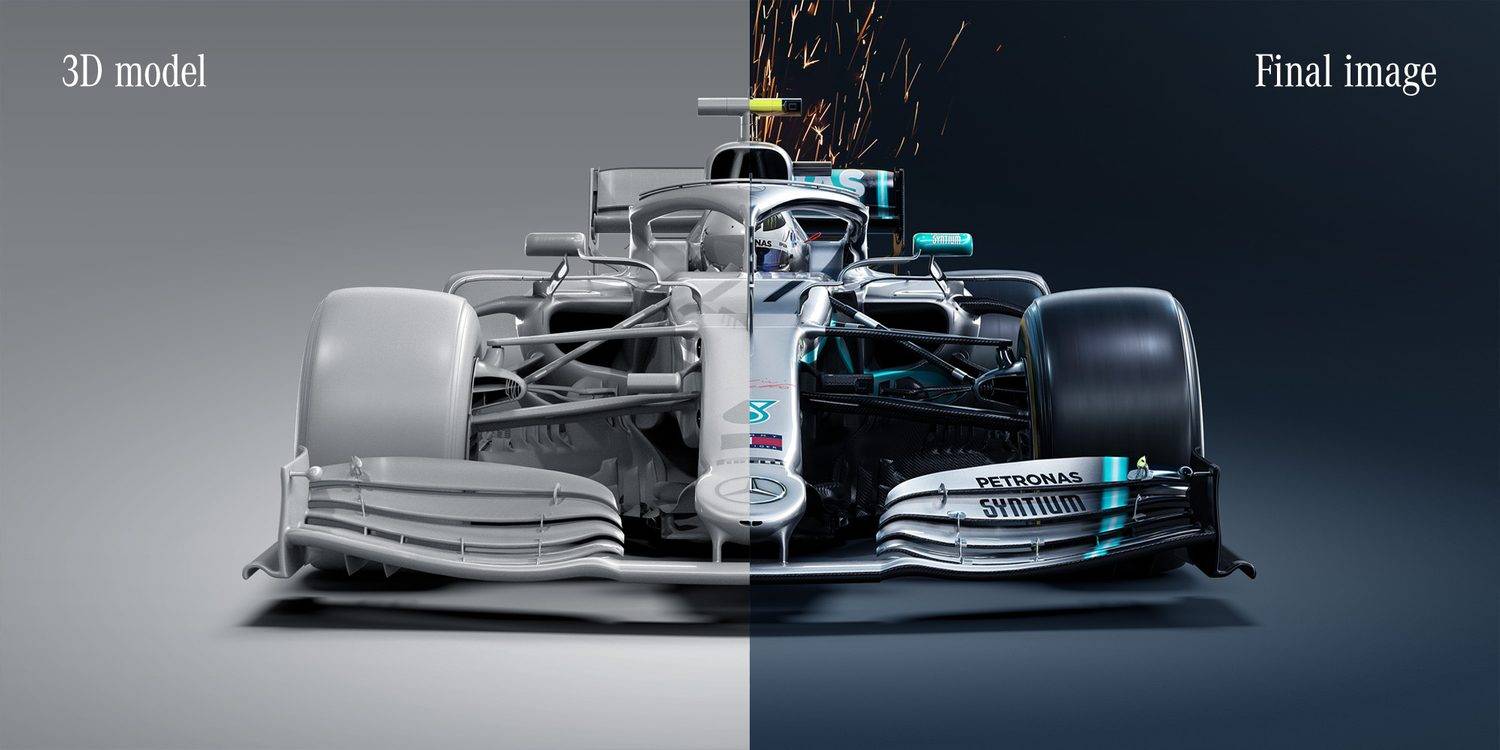 Following a concept conversation to choose angles, we then developed digital "moulds" of the cars with professional design software (such as Autodesk 3ds Max), producing models akin to computerized clay. With these as our starting blocks, we them began to texture the race cars – placing graphics, stickers, colour patterns, and oil smudges on the chassis. This was followed by adding lighting layers (shadows and reflections) as well as background features (like burning rubber and tire tracks), which were then rendered into a final product. All told, each print took more than 600 hours to produce.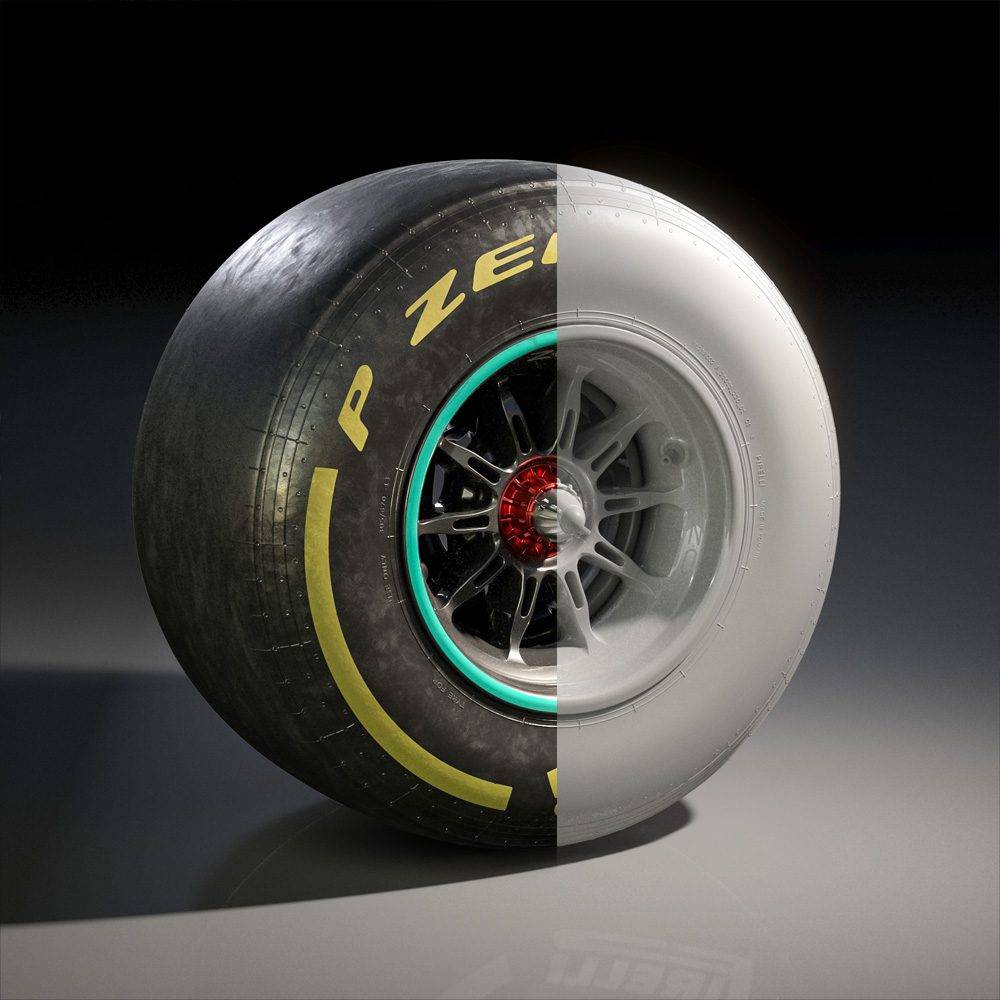 "We spend an incredible amount of time creating artworks that are compelling, exacting, and above all, inspiring for viewers," says Automobilist Creative Director Jan Rambousek. "For every project, our goal is to produce prints that are worthy of the automotive feats they commemorate."