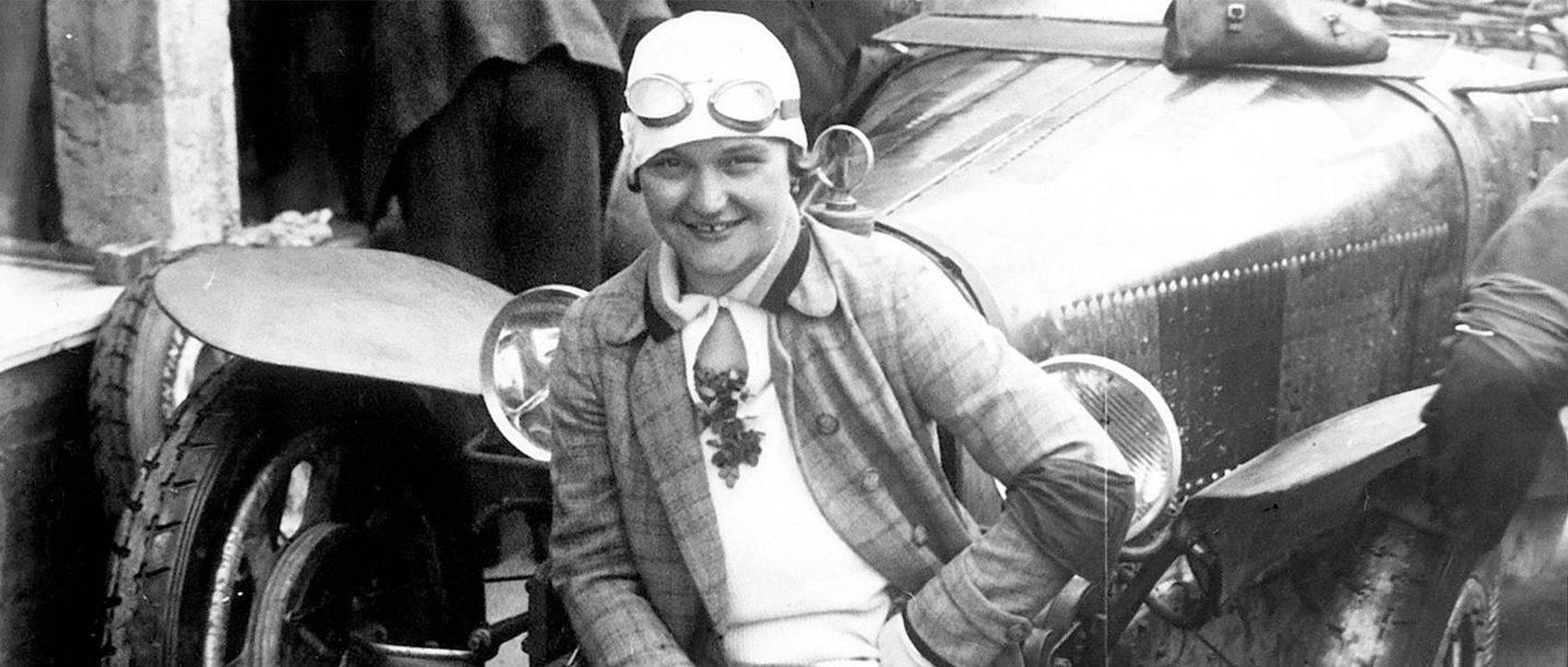 The Queen of the Steering Wheel
---
The Queen of the Steering Wheel
---
Eliska Junkova is rightly considered to be one of the greatest women racing drivers of all time. However, fame eluded her until very late in life, her achievements not receiving the recognition they deserved, essentially because she lived behind the Iron Curtain and the communist authorities would not let her travel.
Diversity and opportunity are the current buzzwords in all walks of life and that applies to the world of motor sport too. Currently, there are various programmes aimed at bringing more minority backgrounds into the sport and women definitely count as one of those minorities. The "W Series" was set up last year as a "women only" racing category, which has drawn praise for providing an opportunity, but also criticism from some women competitors who feel they should just race against the men.
Either way, attitudes to women in motorsport can still unfortunately be compared to the views of the 18th century writer and critic, Dr. Samuel Johnson, who when talking about women preachers said, "a woman's preaching is like a dog's walking on his hind legs. It is not done well, but you are surprised to find it done at all."
Imagine therefore how the man's world of racing reacted back in 1928 when Eliska Junkova, more commonly known as Elizabeth Junek, finished fifth in the 1928 Targa Florio road race, having led for much of the route. It was an incredible achievement by an incredible woman.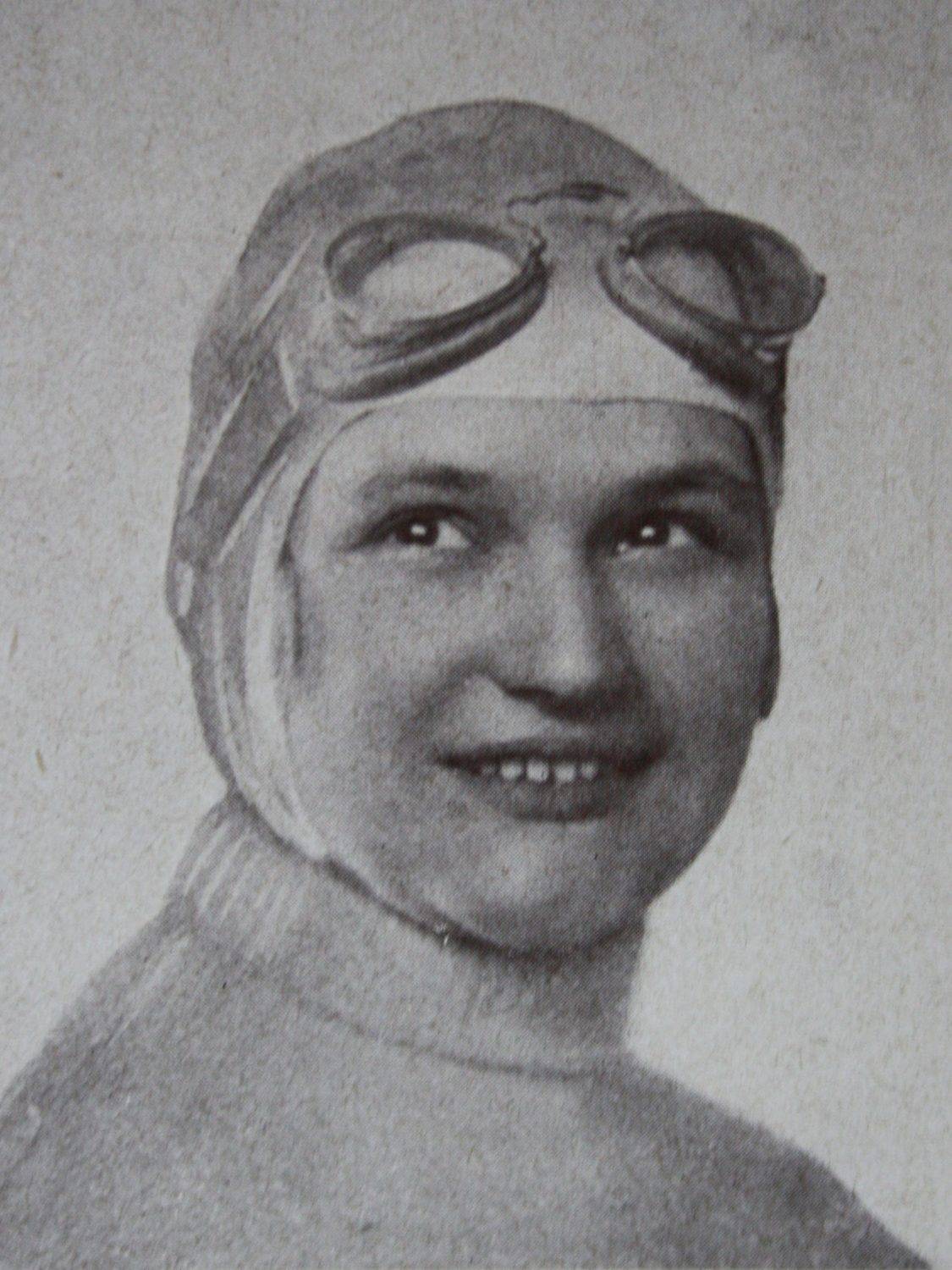 Born in 1900, in Moravia, part of the Austro-Hungarian empire, which later became Czechoslovakia, she began working in a bank shortly after the end of the first world war and there she met and married Vincenc "Cenek" Junek, himself a wealthy banker who indulged his passion for racing with a Mercedes and a Bugatti. At first she sat alongside her husband as a "riding mechanic" but a hand injury made it difficult for him to change gear and so they swapped roles, after she had taken driving lessons in secret. It soon became clear that Elizabeth had the requisite talent and determination and she and her Bugatti soon became famous around Europe, earning her the nickname "Queen of the Steering Wheel." It was at this point that Eliska's name got anglicised to Elizabeth as far as the press was concerned.
In 1927, with her husband alongside her, she tackled the famous Targa Florio in Sicily. With over 1300 corners per lap, 108 kilometres per lap, 5 laps per race, it was the most fearsome of all sports car races, run like the famous Isle of Man TT motorcycle races, with cars setting off one at a time at 2 minute intervals, rather than all together off a starting grid. Junek was going well until the steering broke, causing her to crash, but fortunately the couple were uninjured. Undaunted, she prepared to return the following year.
She tackled the event with a level of professionalism hardly ever seen before. She turned up in Sicily, one month before the race's due start date and actually walked the entire 108 kilometres of the course. Daily practice laps were the order of the day with a local expert beside her and she gradually learned the course, putting her own chalk markers on walls and posts to indicate particular hazards. By the time race-day came round, her car had taken quite a beating putting in all the practice laps, but clearly money wasn't a worry as Bugatti delivered a brand new T35B in her black and yellow livery for the race itself!
After the first lap, Grand Prix star Louis Chiron led in a works Bugatti, but on the second lap, Junek, known as "Miss Bugatti" to the Sicilians, had moved ahead on time difference, before dropping back to second on the third and fourth laps. It looked as though she might still challenge for the win on the final lap as the race moved into its seventh hour. Unfortunately, her car began to overheat and a tyre also failed causing her to lose time, but all the same, she finished fifth overall, a remarkable achievement up against some of the best drivers of the day.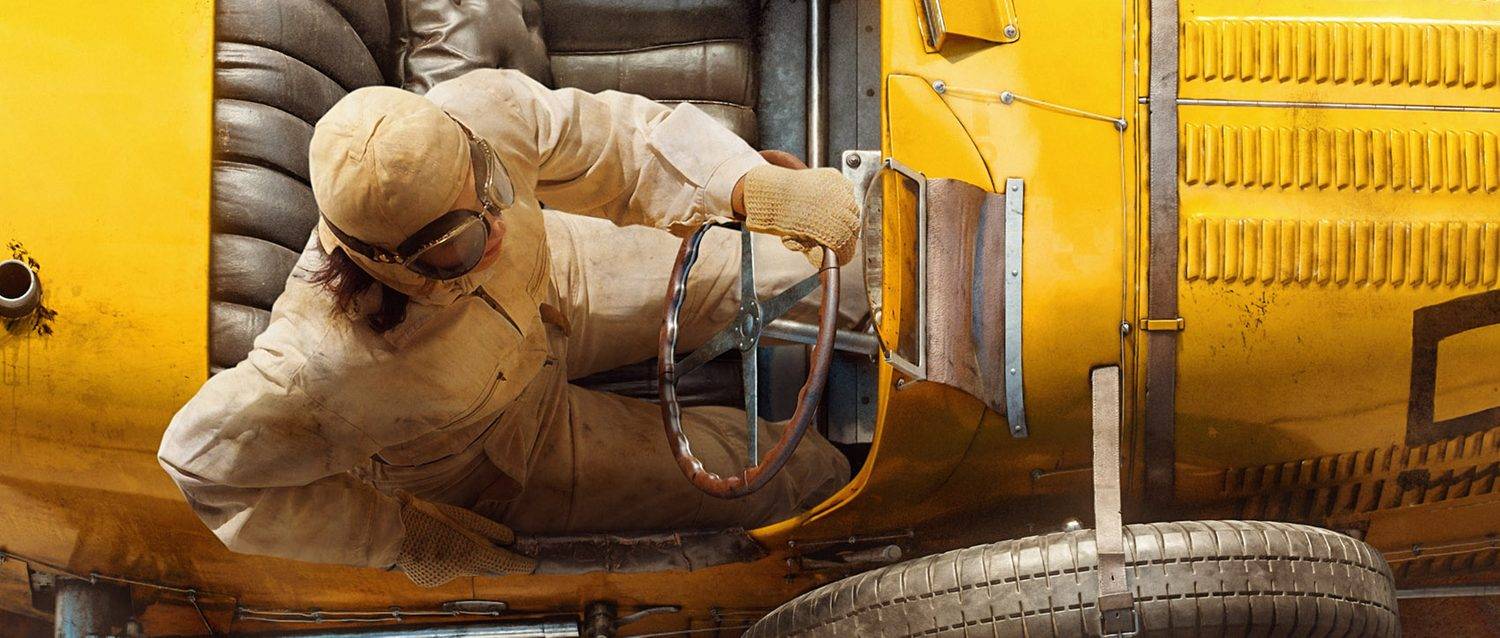 Making the Fine Art Print

Our Fine Art Print depicts the moments around Eliska's pitstop in the 1928 edition of Targa Florio. Her Bugatti T35B from the 1920s has been re-created with very little 3D drawings or CAD images available, and instead from a range of reference images. Eliska's yellow version, often called 'Otakárek' or 'yellow butterfly' by her, was also uniquely modified for her use, including thick large cushioning in the seat to provide a boost to her small frame, and large more lady-like door. At the beginning, a concept was chalked out which would be relevant to a celebration of the woman driver, and yet make for an interesting visual . A yellow and brown hue, representative of the car and raceday also pose as the perfect colour combination for a vintage moment. After the initial sketches were drafted, the Bugatti T35B and the elements of the pitstop were created via a combination of 3D renderings and a photoshoot re-creating the moment. Several weeks of developments and thousands of man-hours later, was born 'The Queen of the Steering Wheel', one of our earliest projects dedicated to the spirit of a woman's determination and drive.
Two months later, teamed with her husband, she took part in the German GP at the Nurburgring, an event run for sports cars. Not long after she had pitted for a tyre change and to hand over to her husband, Vincenc ran wide at one corner, was thrown out of the car and died from a head injury. A heart broken Eliska Junkova sold her cars and never raced again. However, her love of travelling saw her drive to Asia in a car given her by company founder Ettore Bugatti himself, who employed her as a goodwill ambassador to promote sales in Asia. In the 70s, she published her biography entitled "My Memory is Bugatti" and she died in 1994 at the age of 93.
Her spirit lives on in a Jazz age piece called "Bugatti Step", written by Czech composer Jaroslav Jezek in 1928.
Images Courtesy Skoda Motorsport / Automobilist