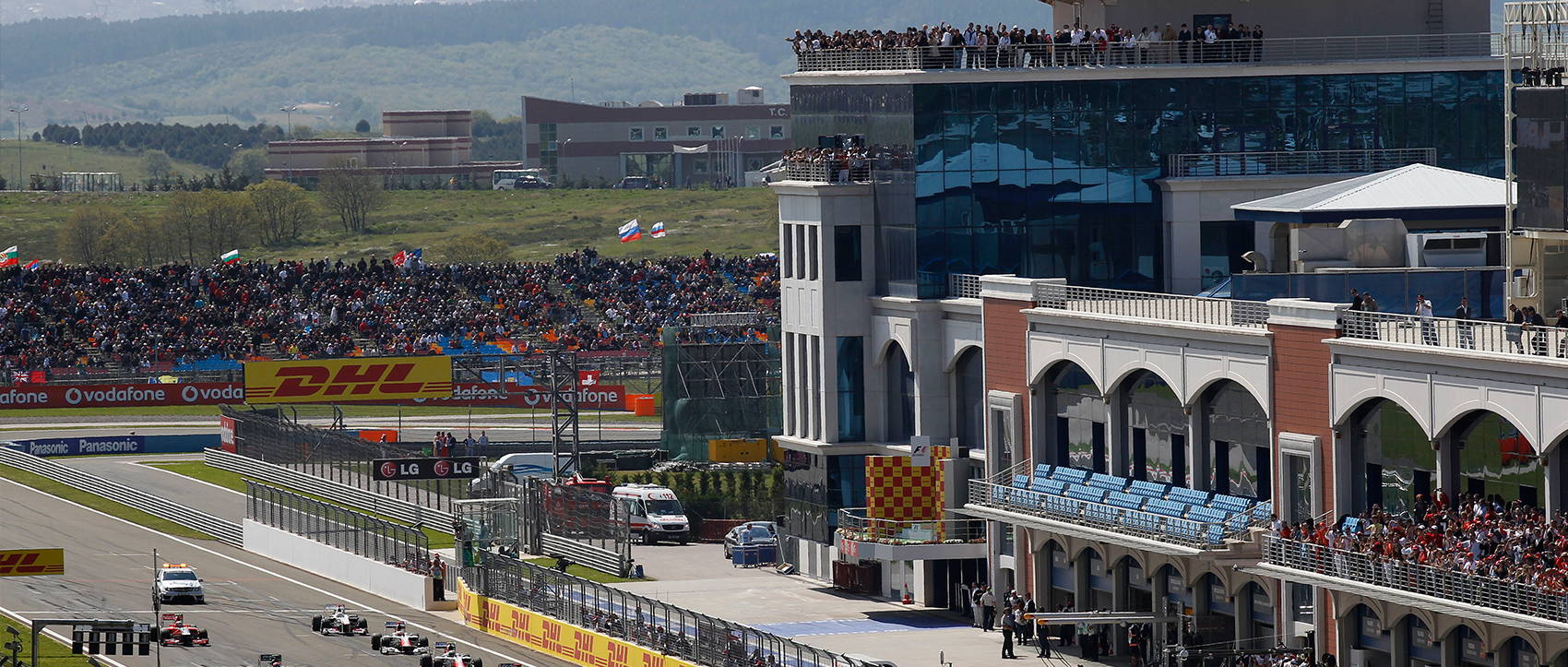 After 9 years, there is another turkish grand prix this weekend.
Although the Turkish Grand Prix can't match the return to Imola in terms of nostalgia for times past, it is still an eagerly awaited weekend, mainly because the Istanbul Park circuit, or Otodrom to give it its earlier name, is reckoned to be one of the most fun and interesting ever devised by Formula 1's favourite circuit designer, Hermann Tilke.
Mind you, Herr Tilke was onto a winner once he adopted the policy of paying tribute to some of the greatest corners from the F1 and MotoGP playbook, with turns reminiscent of some at Laguna Seca and Interlagos and even its own Spa-a'like Faux Rouge. However, its most famous turn is the never ending left handed Turn 8, which is going to be incredibly quick in the current high downforce mega-powerful F1 cars. It's really four corners in one and in terms of distance, makes up one twelfth of the whole lap!
Kimi Raikkonen in McLaren Mercedes MP4-20 wins Turkish GP 2005. Image courtesy Motorsport Images
---
The Turkish GP ran from 2005 when Kimi Raikkonen won for McLaren to 2011 with victory to going to Sebastian Vettel for Red Bull. But the undoubted Conqueror of Constantinople is Felipe Massa, who won there on three consecutive occasions. The race fell off the calendar, partly because of dwindling crowds but mainly because the cost to host the race was seen as prohibitive. The word prohibitive could also be applied to the 5 million dollar fine (later halved) imposed by the FIA after the 2006 Grand Prix. At the last moment on the podium, the winner's trophy was presented by someone introduced as the president of the "Turkish Republic of Northern Cyprus" a state recognised only by…Turkey. It ruffled some feathers and put the future of all FIA sanctioned events in the country in jeopardy for a while.
125 MotoGP Grand Prix World Championship in 2007. Image courtesy Hoch Zwei
Turkey's best known two-wheeled tyros are Toprak Razgatlıoğlu, currently racing in World Superbikes on a Yamaha and he is the 2015 European Superstock 600 Champion and Kenan Sofuoğlu, who won an amazing five Supersport World Championship titles in between 2007 and 2016, before retiring and starting out on a career in politics.
---
Istanbul Park has also hosted the bike blue riband series, MotoGP for three years and actually, motorcycle racing is more popular in Turkey and Turkish competitors have enjoyed more success on two wheels than on four. Anyone who has ever tried to drive across Istanbul will soon realise where the local bike racers learn about cut and thrust and risk versus reward. Istanbul traffic is similar to that in Sao Paulo, but without the lane discipline! There are a lot of cars on the road and many of them are produced in Turkey itself, as the country is in the top 15 largest car producers in the world, with the likes of Fiat, Renault, Hyundai, Toyota, Honda and Ford all having factories there. When it comes to motorsport, the Pirelli tyres used by all the Formula 1 teams are actually produced in Izmit, Turkey.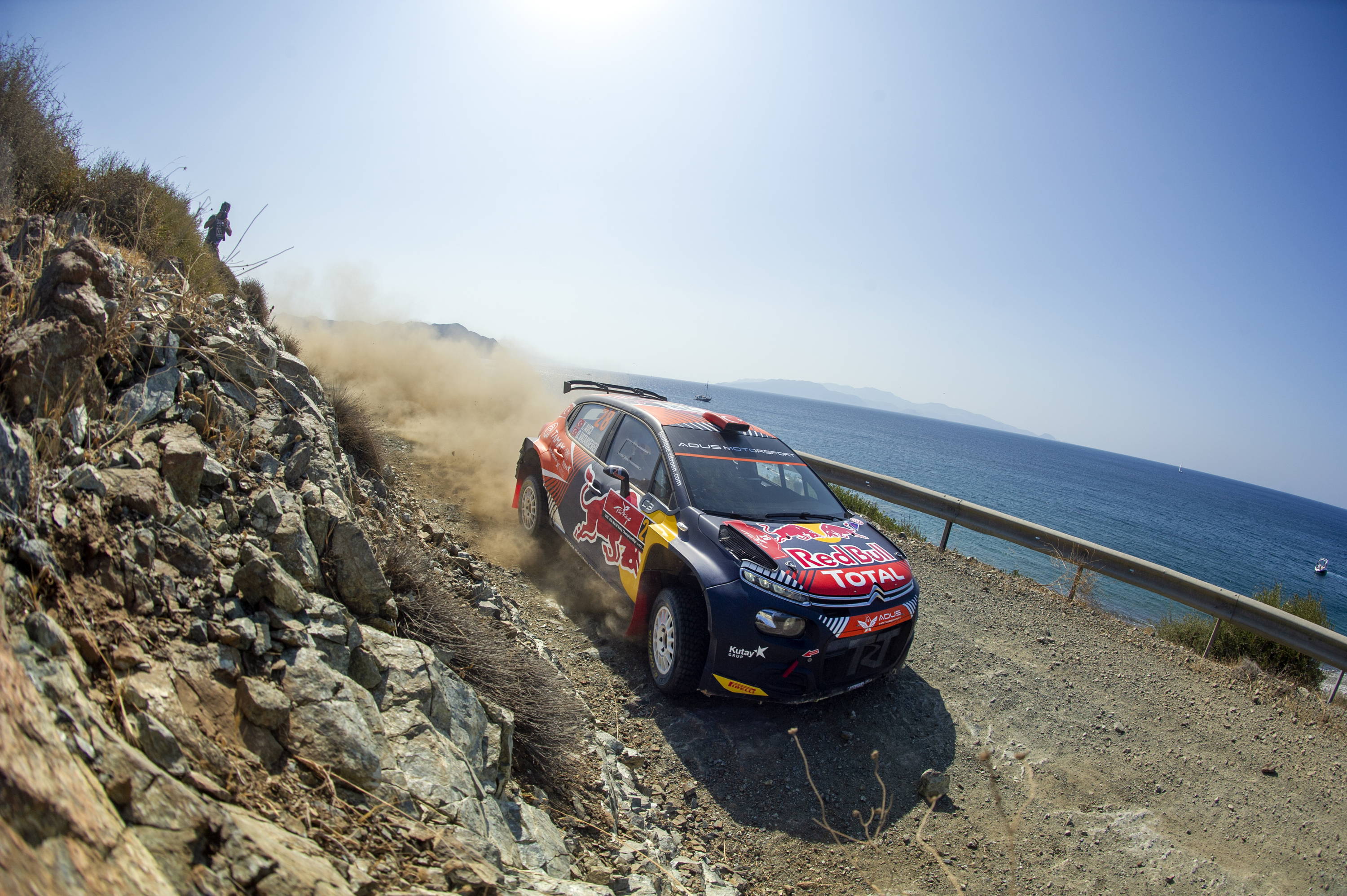 Yagiz Avci (TUR) and Onur Vatansever (TUR) of team Citroën C3 R5 during WRC Turkey in 2020. Image courtesy Red Bull Content Pool
---
Rallying is also a popular sport in Turkey, with the country hosting a round of the World Rally Championship since 2000, with earlier events dating back to 1972. This year's rally was run in September, earlier than planned to allow for further events to be added in a season delayed by the Covid-19 pandemic. The rally had a thrilling finale, with several fancied runners retiring and punctures jumbling up the order. The winner was Elfyn Evans with co-driver Scott Martin in a Toyota Yaris. With just one round remaining, the Welshman looks favourite to take this year's title.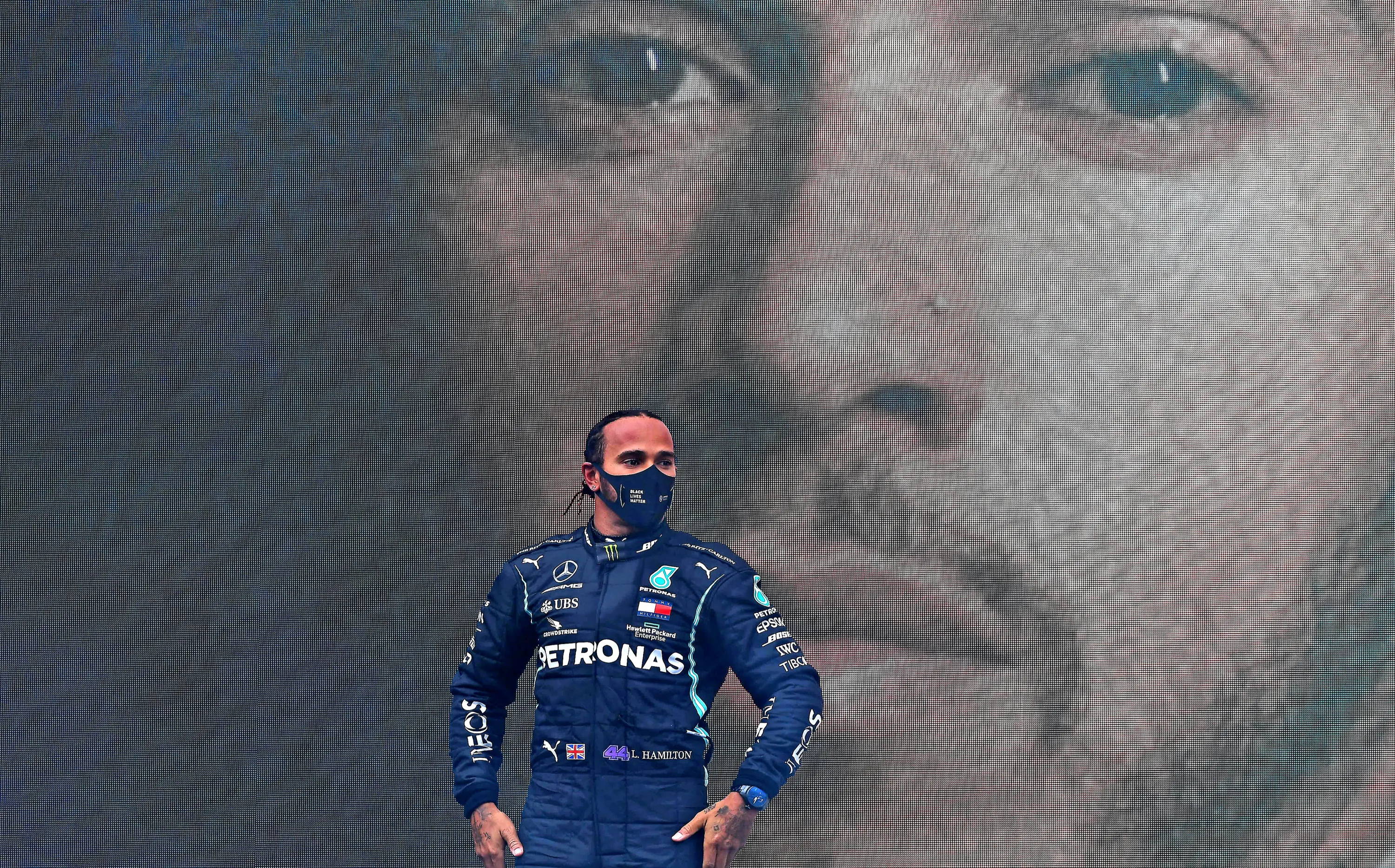 Lewis Hamilton on the podium after winning his 7th Driver's Championship title. Image Courtesy Hoch Zwei
---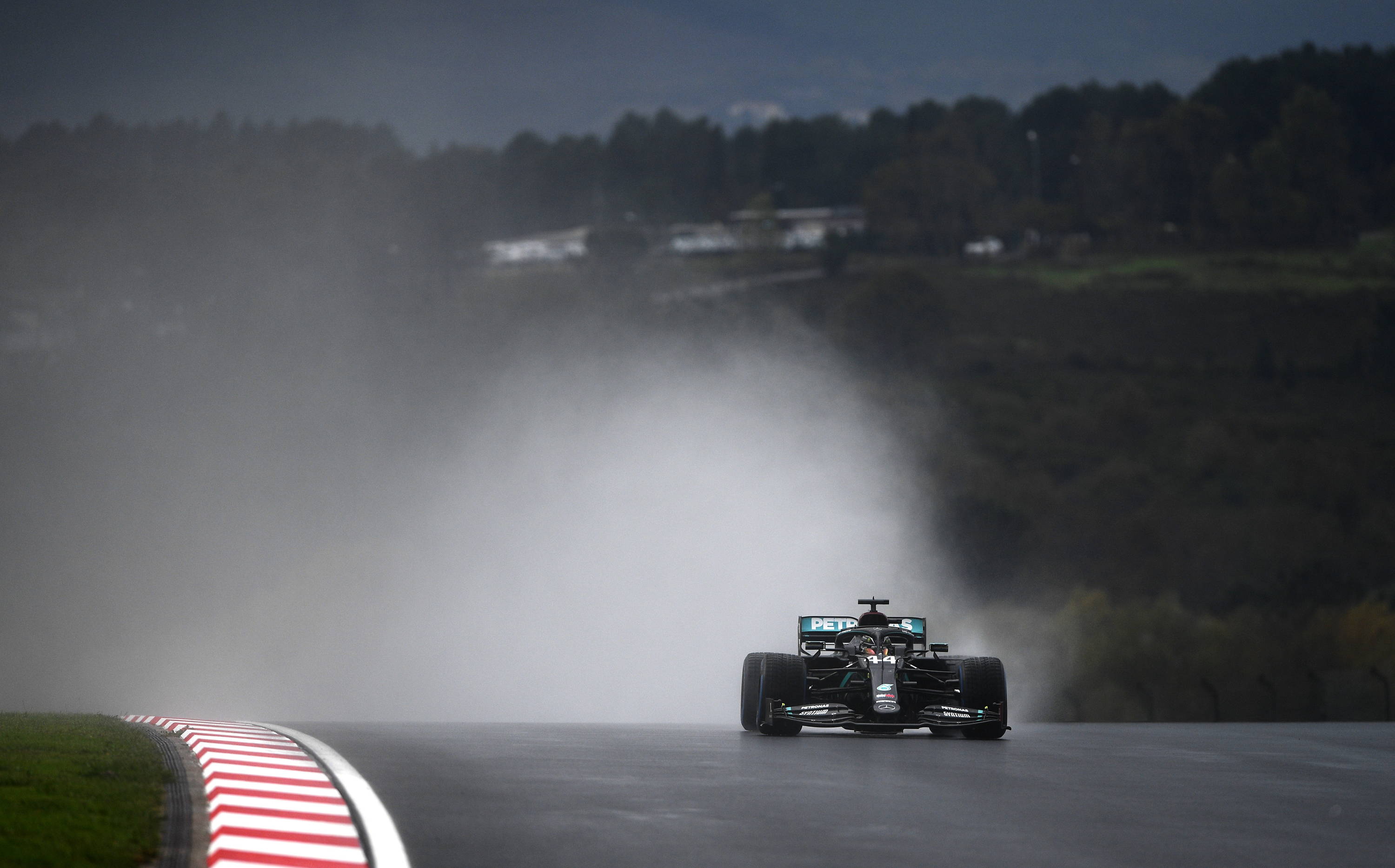 Lewis Hamilton driving at wet Turkish GP. Image courtesy Hoch Zwei
---
Talking of titles, Turkey will now have the honour of being the host venue for Lewis Hamilton's record-equalling 7th title - a record he now shares only with Michael Schumacher. For a while out there, it didn't look like Lewis would cruise to a win in his Championship-winning race, but that's really what sets the Englishman's determination and drive apart from the rest of the F1 pack.
2020 Turkish Grand Prix: Race Highlights
---