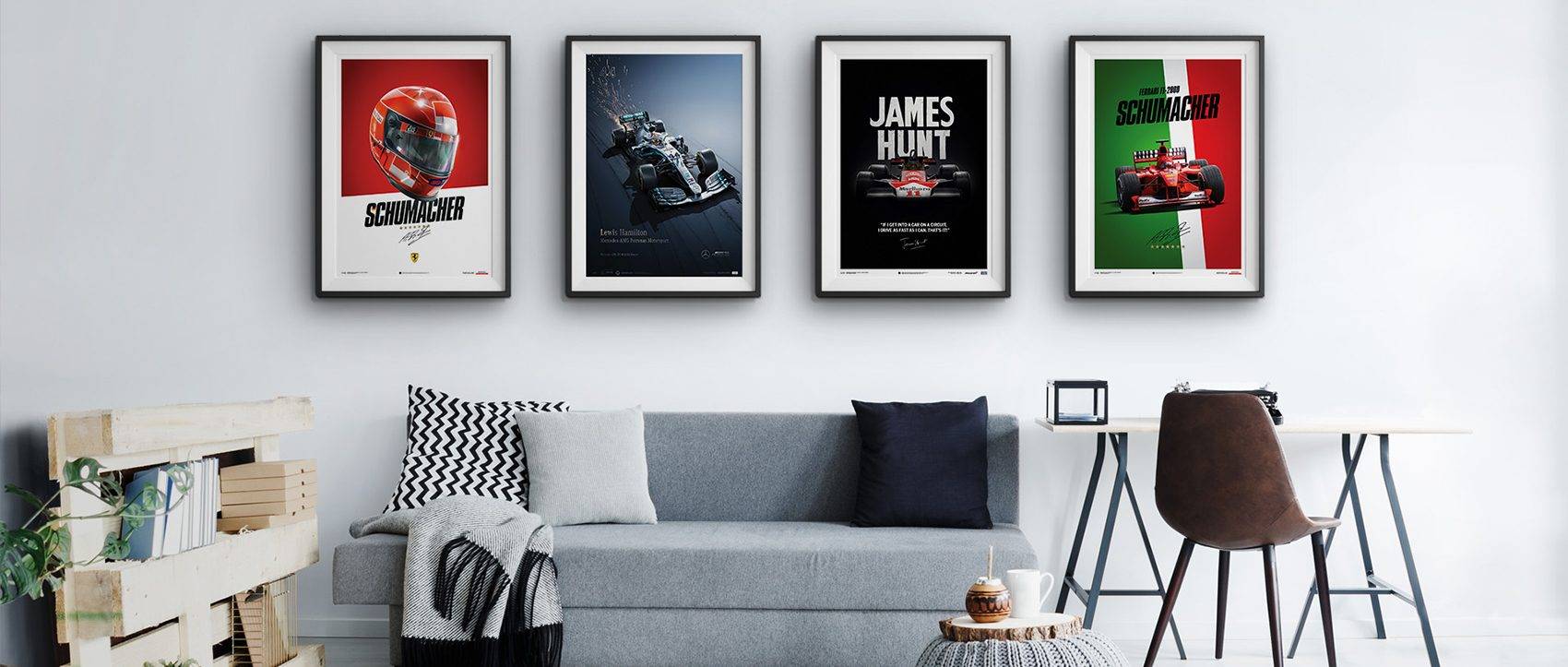 MOTORSPORT MOMENTS NOW AVAILABLE AT FIA WEBSTORE

---
From 1 to 1000th: The Ferrari Journey (Part 4)
---
Automobilist launches cooperation with FIA; Design Posters and Fine Art Prints now available on FIA webstore.
Automobilist is delighted to announce the beginning of an e-commerce based collaboration with the Fédération Internationale de l'Automobile (FIA). Through this collaboration, FIA will be hosting on FIA webstore - a selection of motorsport and Formula 1-licensed posters and fine art works from the Automobilist library. The FIA webstore is part of the Federation's efforts to ensure the finest products and products related to motorsport are available at a single point for purchase by enthusiasts. Several renowned brands from the world of motorsport are hosting a diverse range of products on the webstore, and Automobilist comes on board as an 'Affiliate Partner', providing enthusiasts with products selected from exclusive limited collections that celebrate historic moments from Formula 1 history.
Building on a direct relationship that began in the last quarter of 2019, when Automobilist developed a series of key visuals celebrating motorsport under the ambit of FIA, for Hall of Fame 2019, the brand will also be supporting the #raceagainstcovid initiative with a special edition fine art print - Duel in the Desert - which depicts the wheel-to-wheel duel between Lewis Hamilton and Nico Rosberg at the 2014 Bahrain Grand Prix.
Visit Automobilist at the FIA store here: FIA WEBSTORE
For more details, reach out to us on media@automobilist.com