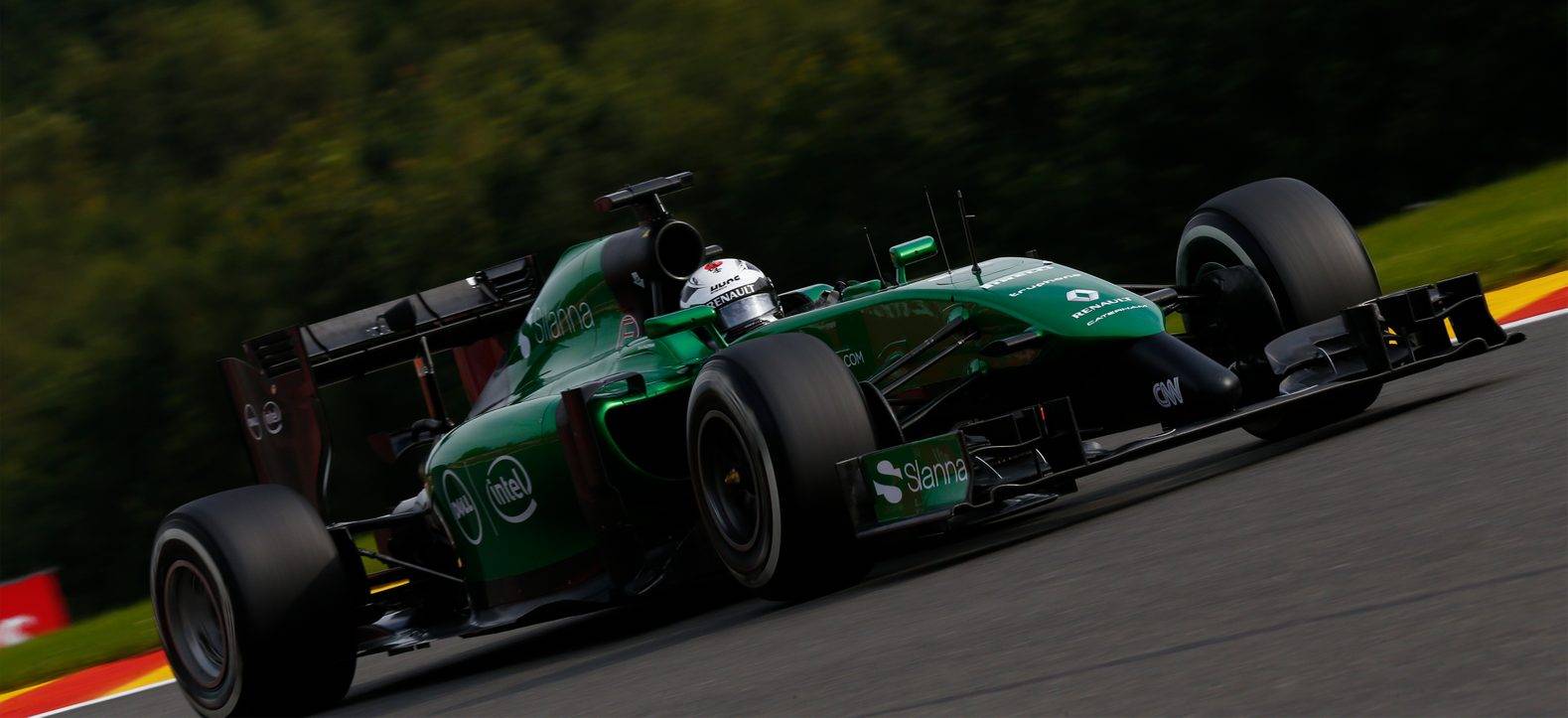 Brazil's Rubens Barrichello currently tops the table for Formula 1 drivers who have started the most Grands Prix, on 322*. At the other end of the scale are those who made just a single appearance on a Formula 1 grid...
Our guest on an Instagram live this week - André Lotterer, falls into the latter category. However, while other drivers who spent the briefest of times in an F1 cockpit were hoping for a longer career, it's fair to say Lotterer, a champion in several other prestigious disciplines, accepted a one-off drive out of curiosity. André replaced Japan's Kamui Kobayashi in the uncompetitive Caterham for the 2014 Belgian Grand Prix, out-qualifying his team-mate on the daunting Spa-Francorchamps track, albeit down in 21st place. His race lasted just one lap, as he retired with a mechanical failure. André wisely declined the offer to race at the next round in Monza!
Marco Apicella was given his F1 chance by Eddie Jordan who entered the Italian for his home race in Monza in 1993. He qualified way down in 23rd place and was involved in a first corner crash on the opening lap, so that his F1 race lasted approximate 800 metres.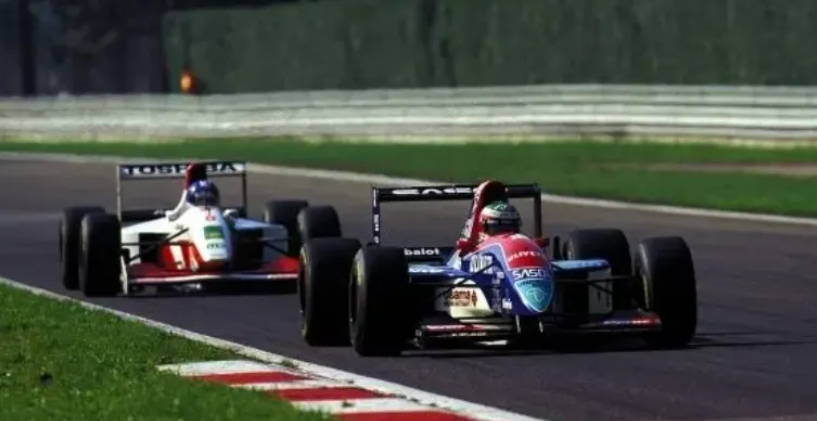 This is often cited as the shortest F1 career on record, but actually that "honour" goes to a certain Ernest Loof. Admit it, you've never heard of him! Actually, Herr Loof won eight German motorcycle racing titles in the 1930s and was a respected engineer. He worked for BMW and designed the 328 which Fritz Huschke von Hanstein, later Porsche's head of racing, used to win the 1940 Mille Miglia. After the war, Loof set up the Veritas company, converting BMWs to race and it was one of these cars that he entered in the 1953 German Grand Prix. He retired just two metres from the start line with a fuel pump failure and thus holds the title of shortest F1 career, a record that's unlikely to be broken.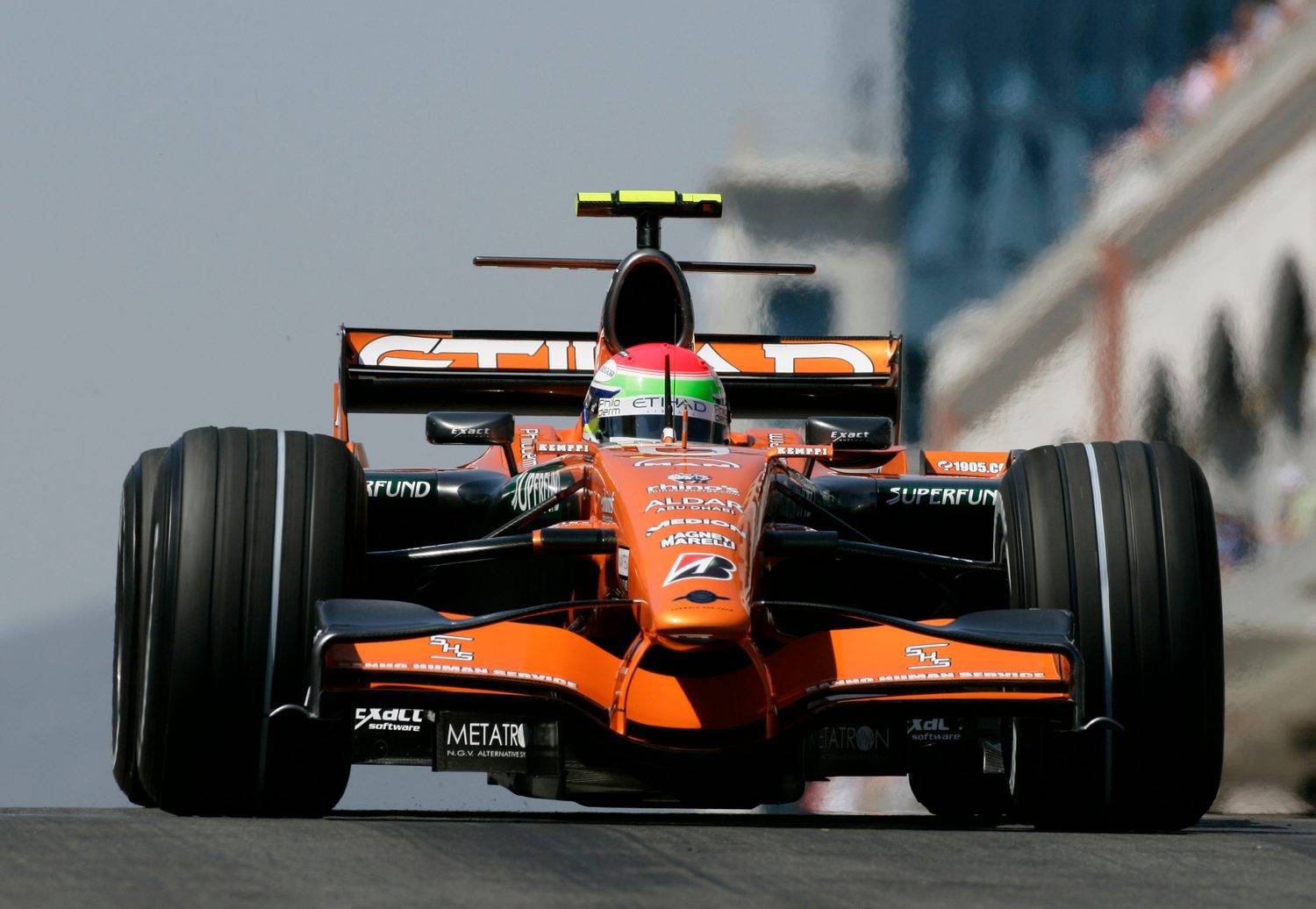 The Winkelhock name is well known in motor sport, with brothers Manfred and Joachim racing in F1 in the 1980s. Manfred's son Markus had a Grand Prix career that can be described as short but sweet. A test driver for Spyker – formerly Midland, formerly Jordan – he replaced Christijan Albers in the team for the 2007 European GP, held at the Nurburgring. The German started from last place on the grid and proceeded to drive himself into the record books. With every other car on dry tyres, the team made an inspired call to pit him on the formation lap, fitting full rain tyres, as the threat of a real downpour was imminent. All the other drivers then came in to change tyres after one lap, when the storm hit and Markus found himself in the lead. After just 4 laps, he led the field by over half a minute and when the race was stopped, he found himself lining up in pole position for the restart. Winkelhock led the restarted race for six laps before dropping down the order and retiring with a mechanical problem. He is therefore the only driver to have started the same Grand Prix from last and first place!
Let's finish with a driver who managed to start four Grands Prix, only finishing one of them. In 2006, in a bid to field an all-Japanese driver line-up, the Super Aguri team entered Yuji Ide alongside the experienced Takuma Sato. At the age of 31, Ide was one of the sport's oldest rookies. He failed to finish on his debut in Bahrain and he retired from the following race in Malaysia. Round 3 in Australia saw him accused of blocking Rubens Barrichello in qualifying and he spun several times in the race. On to Imola for the San Marino GP, where the Japanese driver caused a huge crash that saw Christijan Albers roll his car several times. The FIA "advised" Super Aguri to drop Ide and in mid-May, they revoked his Super-License. Definitely not the sport's finest hour.
And what of Rubens Barichello's impressive record? Well, if racing resumes in a significant way, he could be handing his stakhanovite crown to Kimi Raikkonen who currently has 312* starts to his name.
*F1 race statistics are notoriously controversial. Rubens Barrichello was entered for 326 race, but is credited with only starting 322 of them. With Kimi Raikkonen the figures are 315 entries for 312 starts.
Images credit: Hoch Zwei / Juergen Tap