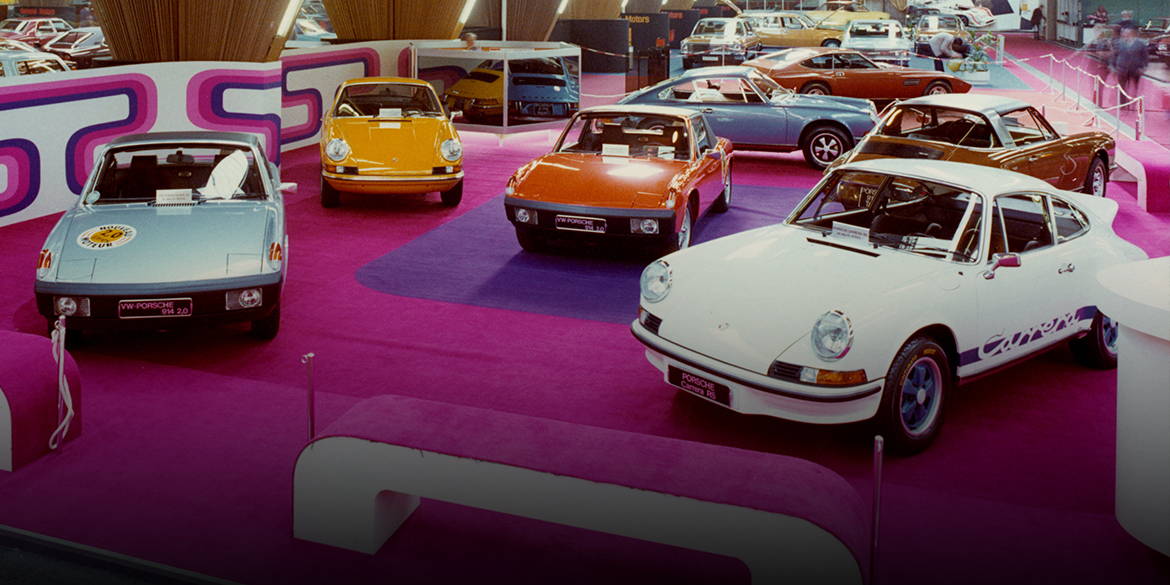 Fifty Years of the Porsche 911 Carrera RS 2.7
---
Carrera RS: Evocative expressions that form as much a part of Porsche-speak as 911 or Boxer, yet are synonymatic or complementary: In Spanish the former refers to "run", "race", "road" or even career (as in "profession") - and was applied by Porsche to a series of racing models after successes in Mexico's Carrera Panamericana marathon, while the latter is an abbreviation for 'Rennsport', a German term for "speed sport".
It is fitting, then, that Porsche first combined the two terms in 1972 as model name for its Carrera RS 2.7: A limited production 'special' based on the venerable 911 but aimed as much at (very) fast road use as international racing and rallying in either private or professional hands, but, saliently, thoroughly engineered for homologation by the Rennsport department. A race car for the road, in other words.
At the time the Porsche Racing Department faced a major conundrum: The success of its Porsche 917 had seen this all-conquering car outlawed in endurance racing, while the CanAm series - which Porsche had waltzed with a turbo flat-12 power unit - was on the brink of extinction. Worse, on European tracks the 911 was eaten alive by specials from Ford and BMW. Porsche decided to concentrate on its touring cars.
Enter the Carrera RS 2.7, designed to travel, "By road to the race and home again. Monday to the office. Tuesday to Geneva. Back in the evening. Wednesday shopping. City. Traffic jam. Creeping traffic, but no soot on the plugs, no complaint from the clutch. Thursday country roads, motorways, switchbacks, dirt roads, construction sites. Friday only short distance and repeated starts. Saturday with holiday luggage to Finland."
In order to meet the above objectives, the car was offered in two guises - 'lightweight' or Touring – with both featuring thinner gauge body panel steel and glass, with the former further stripped of niceties such as reclining seats (full buckets were substituted), interior lights and glove box lid, with sound- and rust-proofing largely eliminated. Ticking the Touring box, though, added back some comforts, but not many.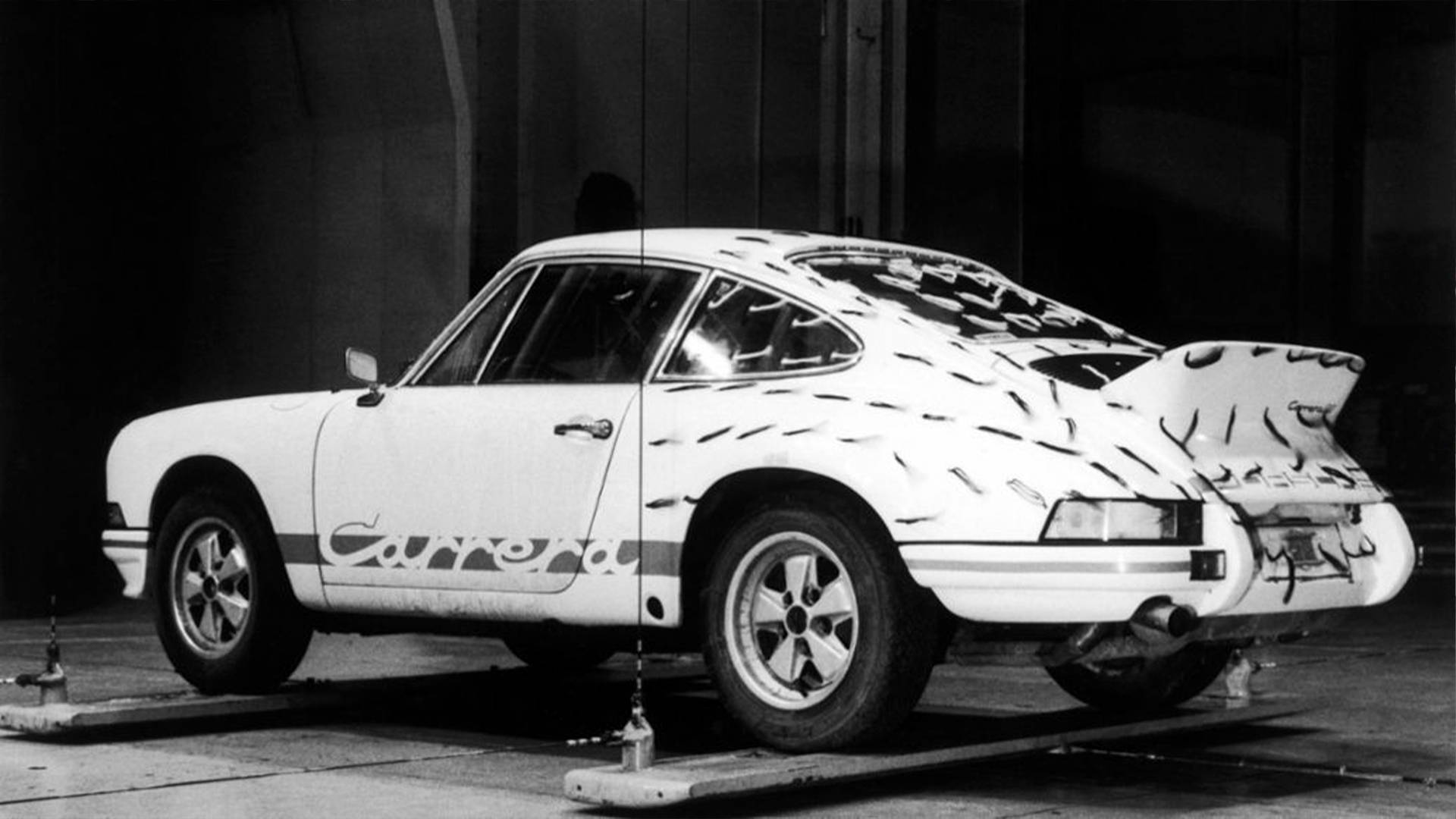 911 Carrera RS 2.7, 1973, Porsche AG. Image courtesy Porsche Newsroom
---
To reduce the tail-happiness for which the rear-engined 911 was renowned, wider wheels, accommodated by 42mm wider rear arches, were specified, with the engine lid featuring an upswept 'ducktail' rear spoiler to reduce drag and further improve traction via increased downforce. Mindful of the car's dual roles, spoiler height was truncated prior to production so as not impede on rear vision and, crucially, save further weight.
Indeed, the official homologation mass of 960kg was finally met only through the fitment of smaller rims, tyres and anti-roll bars (to save weight) during production, with cars reworked after sign-off but prior to shipment. Yet, in a nod to its intended road car role, the 2700cc flat six - rated at 210bhp, up 20 on the 2.4l S unit upon which it was based - retained a 8.5:1 compression ratio to enable it to run on commercial fuels.
By 70s standards, performance was outstanding; 50 years on a 'lightweight' still holds its head high in any company: A top speed of well-night 250km/h was recorded, with the 0-100km/h run despatched in 5,8 seconds, the first production car to break the six-second barrier; Touring versions were only slightly slower. Porsche described the car as the "ideal synthesis between weight, performance, aerodynamics and handling."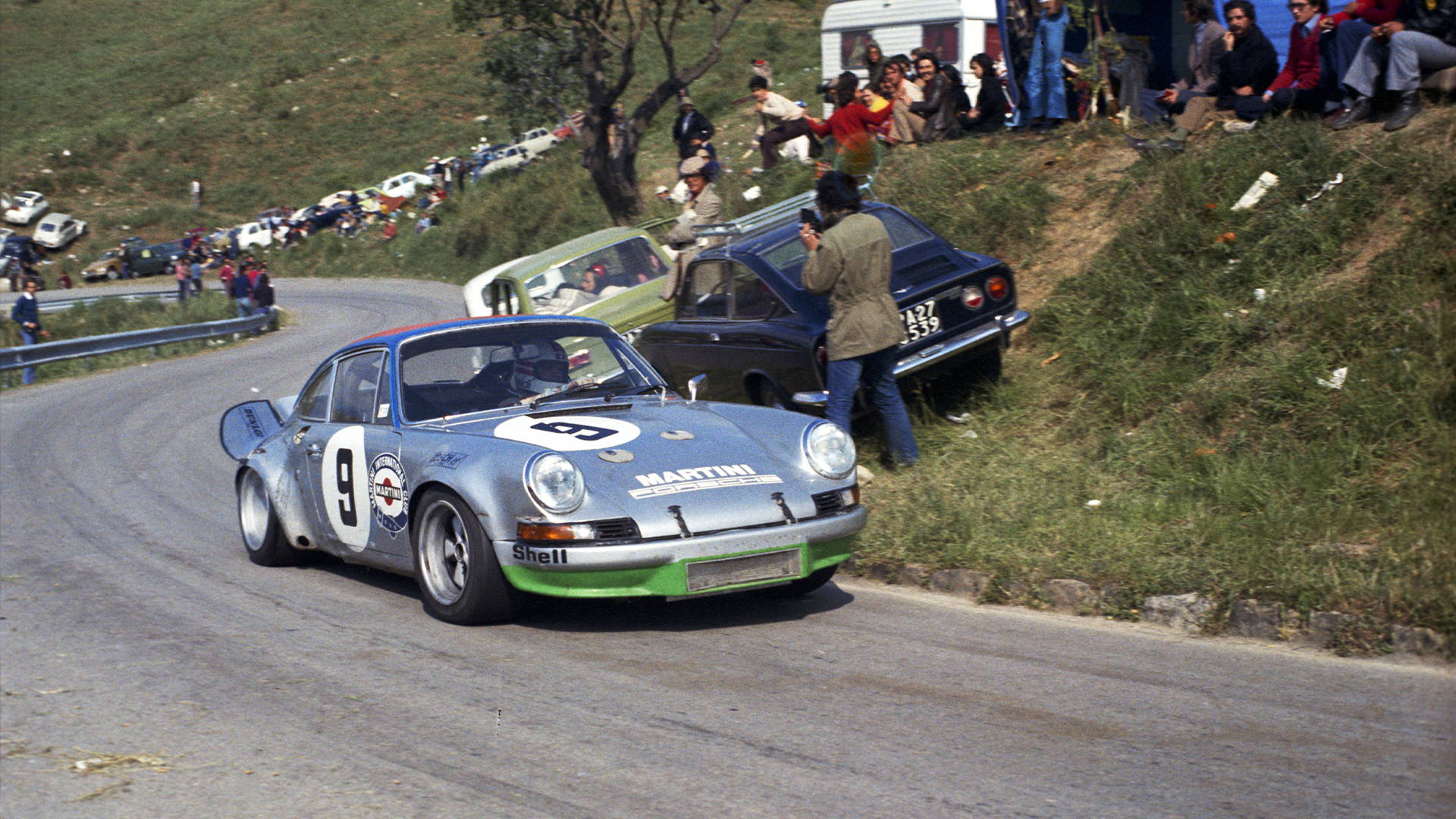 Porsche 911 Carrera RSR at Targa Florio 1973. Image courtesy Porsche Newsroom
---
Still, the sales department, afraid it could not sell the 500 units required for homologation, attempted to veto the car, yet management pushed ahead with instructions to target 'special customers', i.e. Porsche loyalists. Ironically, such was the sensation caused by the car during its 5 October 1972 launch at the 1972 Paris Motorshow that further runs of 500 and 590 units respectively were approved to full specification.
In keeping with those colourful times, the cars were offered in a range of loud hues, sunshine yellow, viper green signal red and blood orange amongst them, complemented by flank stripes (available in various contrasts) bearing the term 'Carrera' in reverse script, with matching (Fuchs) wheel rim centres and abstract 'Porsche' wording below the ducktail completing the visual package. It sounds oh so 70s lurid, and so it was.
Success was not, though, long in coming for sporting derivatives of the Carrera RS 2.7, known as RSR: Within six months of its unveiling the car won the classic 24 Hour of Daytona by 22 laps, later adding the gruelling Targa Florio and international rallies to its illustrious victory roll call. In its first year the RSR claimed three international and seven national championships, setting the scene for numerous repeats.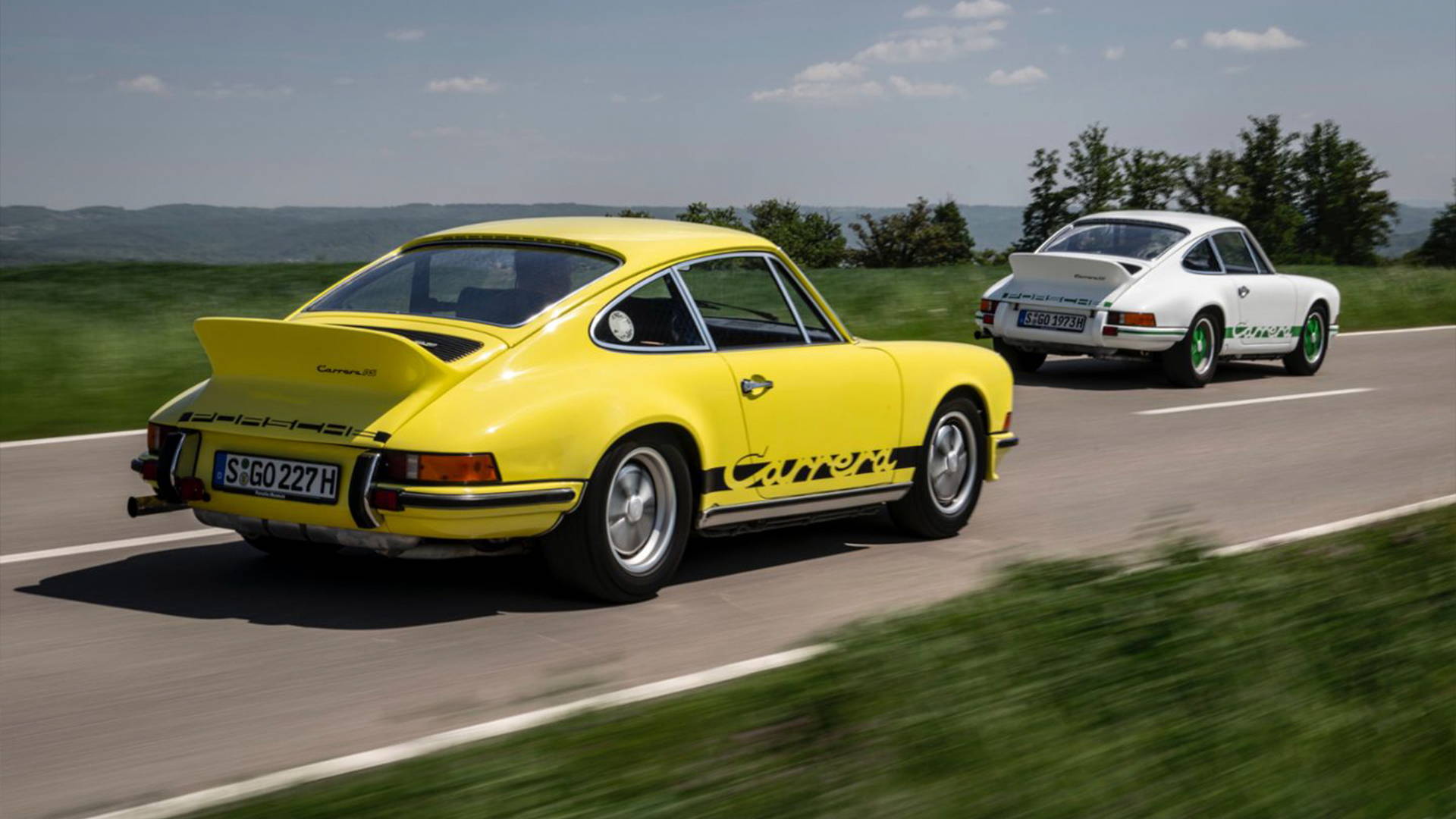 Porsche 911 Carrera RS 2.7 in signature Yellow and White. Image courtesy Porsche Newsroom
---
The Carrera RS 2.7 was Porsche's first true sporting cross-over: until that point the Swabians had produced a range of fast road cars with sporting pretensions complemented by full-on competition cars; whereas here was a sporting car with full road capabilities, equally at home on the world's streets, circuits or stages, yet able to serve as comfortable executive express – the epitome of the word "Carrera", in fact.