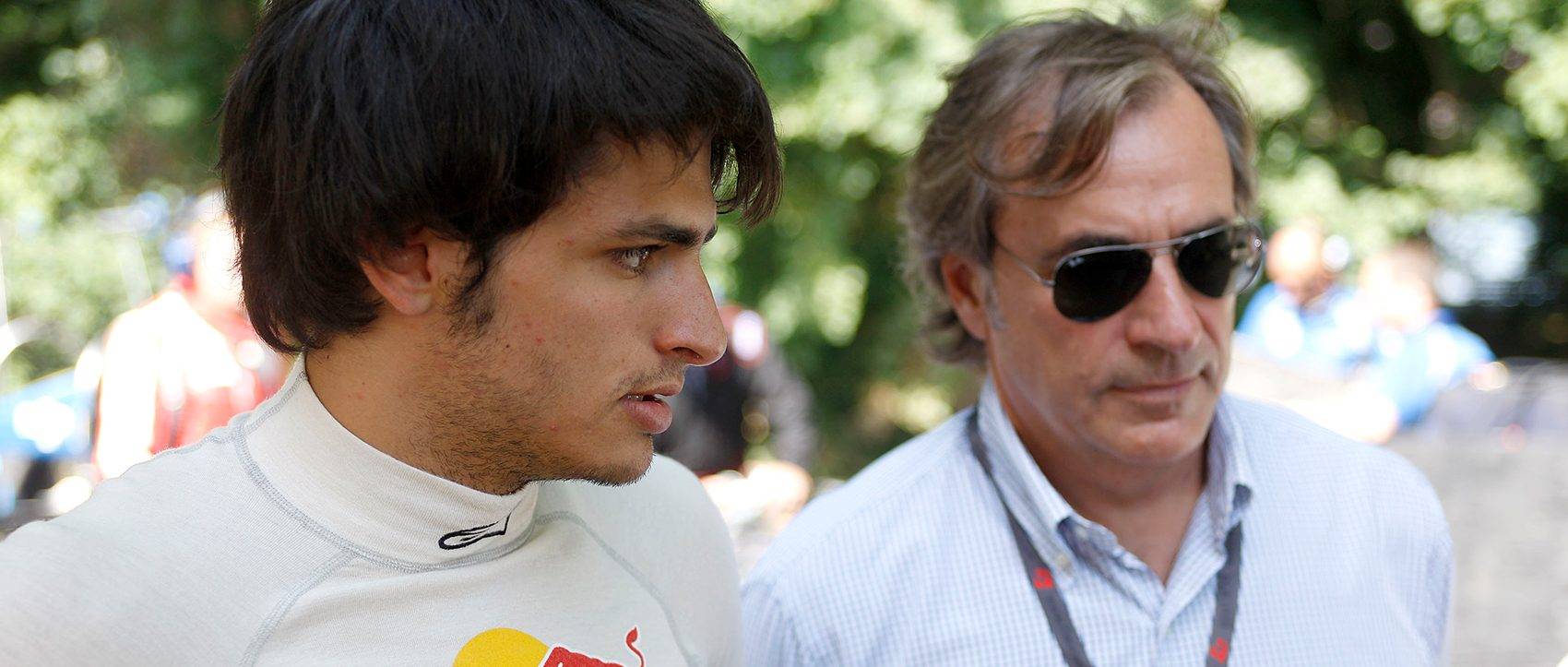 Racing in the Blood! Of Fathers and Sons...
---
Racing in the Blood! Of Fathers and Sons...
---
Last week's big news was Sebastian Vettel's decision to leave Ferrari at the end of the year and the announcement that he would be replaced by Carlos Sainz Jr. Adding the "Jr." for junior is essential when you're the son of a famous father.
25 year old Carlos performed brilliantly for McLaren last season, consistently being the "best of the rest" behind drivers from the top three teams. His move to the Prancing Horse team will no doubt ensure that he will finally become more famous than his father, Carlos Sainz Snr. a two-time World Rally Champion, who this year took a third win in the Paris-Dakar Rally at the age of 57. Following in one's father's footsteps whatever the profession or trade is hardly unusual, but it tends to make headlines when those involved are sporting heroes. The Sainz story is slightly unusual as it runs across two forms of motorsport, circuit racing and rallying, whereas the majority of sports dynasties stick to the same discipline.
There are plenty of examples of the apple not falling far from the tree, with children following their fathers – and it does appear to be a male-dominated trait – but a very unscientific look at the statistics would suggest that the first generation had more skill, talent or lucky breaks than their offspring. In Formula 1 terms, only two families can boast of two generations having won the World Championship, the Hills and the Rosbergs.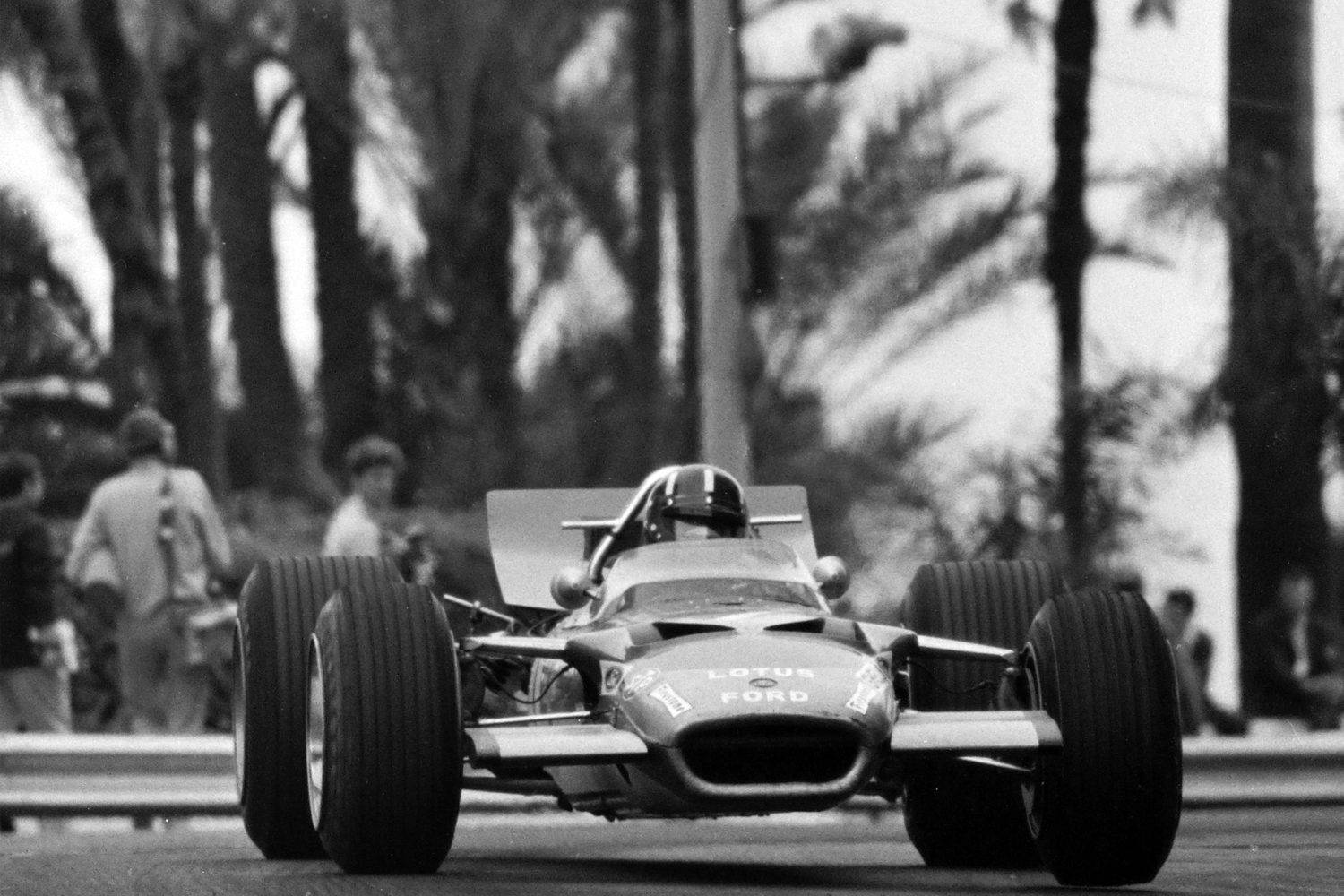 Graham Hill taking home his fifth and final win at Monaco GP in 1969, is famously called "Mr. Monaco"
---
Graham Hill was a double world champion, a flamboyant character who loved the limelight and the only man to win what is regarded as motor racing's triple crown, victorious in the F1 world championship, the Indianapolis 500 and the Le Mans 24 Hours. Son Damon is a far quieter character, who could have also won the F1 title twice but for Michael Schumacher crashing into him at the 1994 Australian GP. He went on to win it two years later. Nico Rosberg can claim to have done better than his father Keke: both won a world championship but Nico took more race wins and also had to beat team-mate and exceptional talent Lewis Hamilton to secure his crown.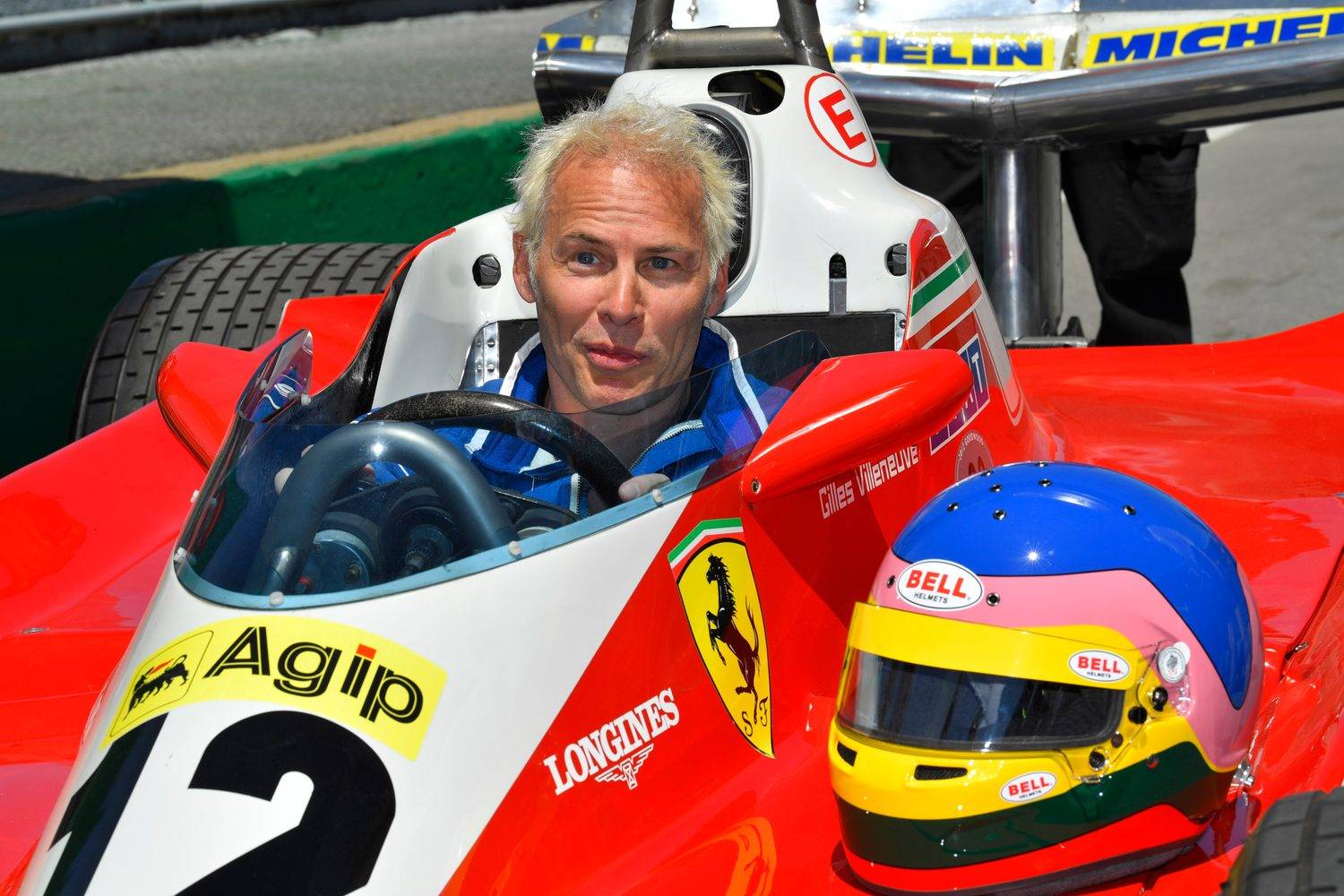 Jacques Villeneuve (CDN) at Canadian Grand Prix 2018 with his Father's 1978 Canadian GP-winning Ferrari 312T3
---
Jacques Villeneuve is the last son of a famous father to have won the Formula 1 World Championship and it's a widely held belief that fate robbed his father Gilles of the opportunity to do the same, after the Quebecois was killed at the height of his powers in 1982.
Sir Jack Brabham was a three-time world champion, but his son's David and Gary never got very far in Formula 1 and while no fewer than three generations of Andrettis and Fittipaldis have slipped behind the wheel of single-seater racing cars, in both cases the "Founding Fathers" achieved the most. Mario won the F1 world championship in 1978 and in the eyes of many, he is one of the greatest racers of all time, having conquered Formula 1, Indycar, the World Sports Car Championship and NASCAR. His son Michael also won the Indycar title, but fared less well during a short spell with McLaren in F1. Mario's grandson Marco finished second in the Indy 500 in 2006.
Emerson Fittipaldi's three Formula 1 world championship titles, his two Indy 500 wins and one CART title together make a huge target for two more generations of his family to aim for. His brother Wilson also raced in F1 and even set up his own Copersucar F1 team, with Emerson and fellow champion Nico Rosberg both driving for it, without much success from 1975 to '82. Wilson's son Christian raced in F1 for a couple of years without setting the world on fire. Emerson's grandson Enzo is only just getting started in racing, under the tutelage of the Ferrari Driver Academy, while, aged only ten, it's too early to tell what his son "Little Emo" might achieve!
Brazil also gave us the Piquets, father and son both called Nelson. The elder is a three times F1 world champion and rated as one of the best drivers of all time and here again, the first generation clearly outshines the second. In F1, Piquet Jnr. is best remembered for obeying orders from his Renault team to deliberately crash out of the 2008 Singapore GP in a move that led to team-mate Fernando Alonso winning the race! He redeemed himself by going on to win the inaugural 2014-15 Formula E championship.
Mick Schumacher with his father Michael Schumacher's Ferrari F2004
---
There are two famous racing names of whom a lot is expected in the future. Currently racing in Formula 2, Mick Schumacher is a member of Scuderia Ferrari's junior programme with just the small matter of his father Michael's record of seven F1 world titles to aim for! Michael and Jos Verstappen were good friends and team-mates at Benetton and now, Max Verstappen is seen very much as one of the stars of the future and has already outshone his dad in terms of F1 results. If genetics has something to do with ability, then the youngster gets a double dose of inherited talent, as his mother, Sophie Kumpen, was very successful in kart racing.
Looking at the relative merits of father versus son in this brief resume, it seems that the younger generations need to follow the advice of Elton John, who sang these words on his 1970 album Tumbleweed Connection, "You're the son of your father, try a little bit harder."
Images courtesy Motorsport Images / Hoch Zwei