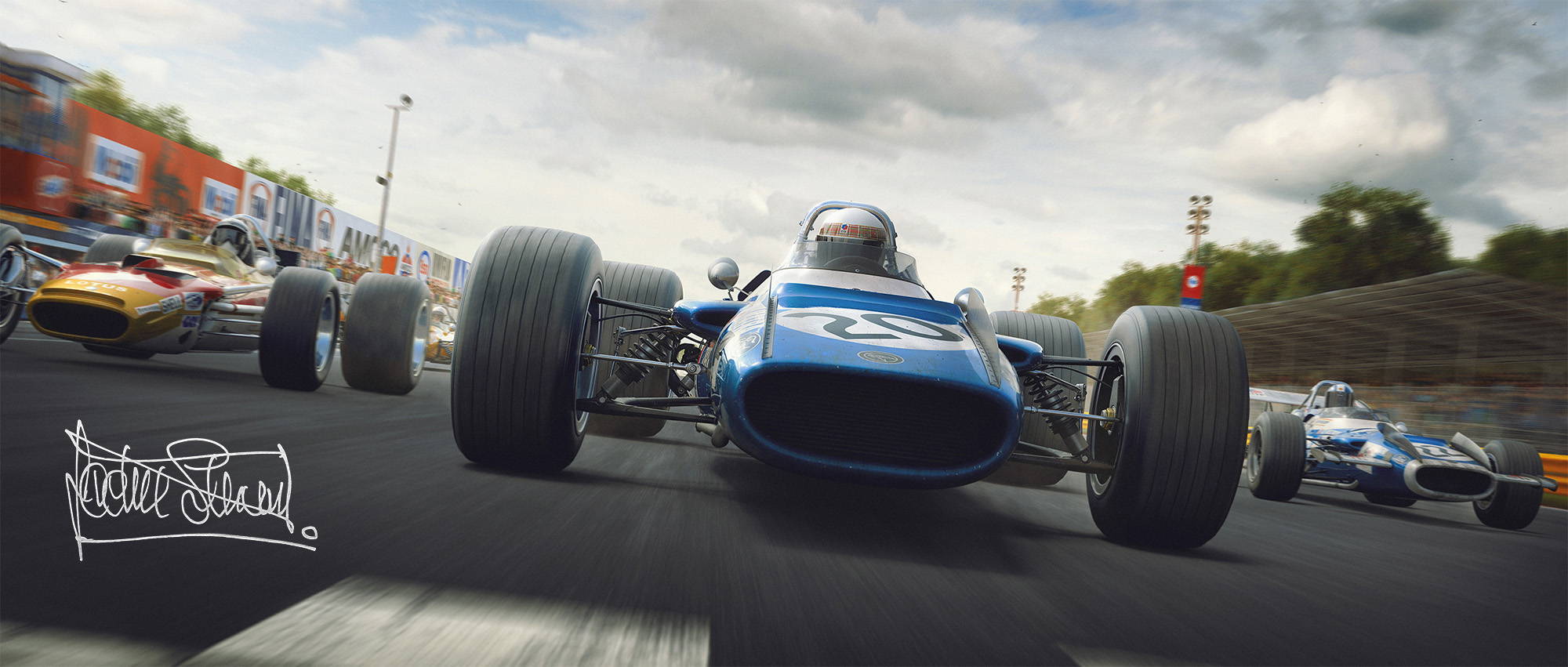 Following the success of Automobilist's first two NFT releases, we're pleased to launch 'The Scot's Italian Job' - a Fine Art offered in collaboration with Sir Jackie Stewart and his charity - Race against Dementia.
The 1969 Italian Grand Prix at the 'Temple of Speed' Monza is a breathtaking example of tight finishes as eight cars swapped positions in the closing laps, re-created in the Fine Art as Jackie Stewart won in the Matra-Ford to clinch the first of his three world championship titles.
Depicted here the closest 1-2-3-4 finish in Formula 1 history. At the flag, Jackie Stewart, Jochen Rindt, Jean-Pierre Beltoise and Bruce McLaren were separated by just nineteen hundredths of a second, an incredible spectacle and, at the time, the closest ever F1 finish.
Sir Jackie Stewart and Matra-Ford claimed both the Drivers' and Manufacturers' titles, with three races of the season still remaining.
Automobilist has faithfully recreated this historic scene in meticulous detail to produce a unique artwork in its signature manner that blends 3D models and digital photography to achieve a computer-generated image of awe-inspiring quality. The process took the team of specialist artists, technicians and designers several months.
11 June 2021
CEST: 17:30pm
USA East Coast: 11.30am
USA West Coast: 8.30am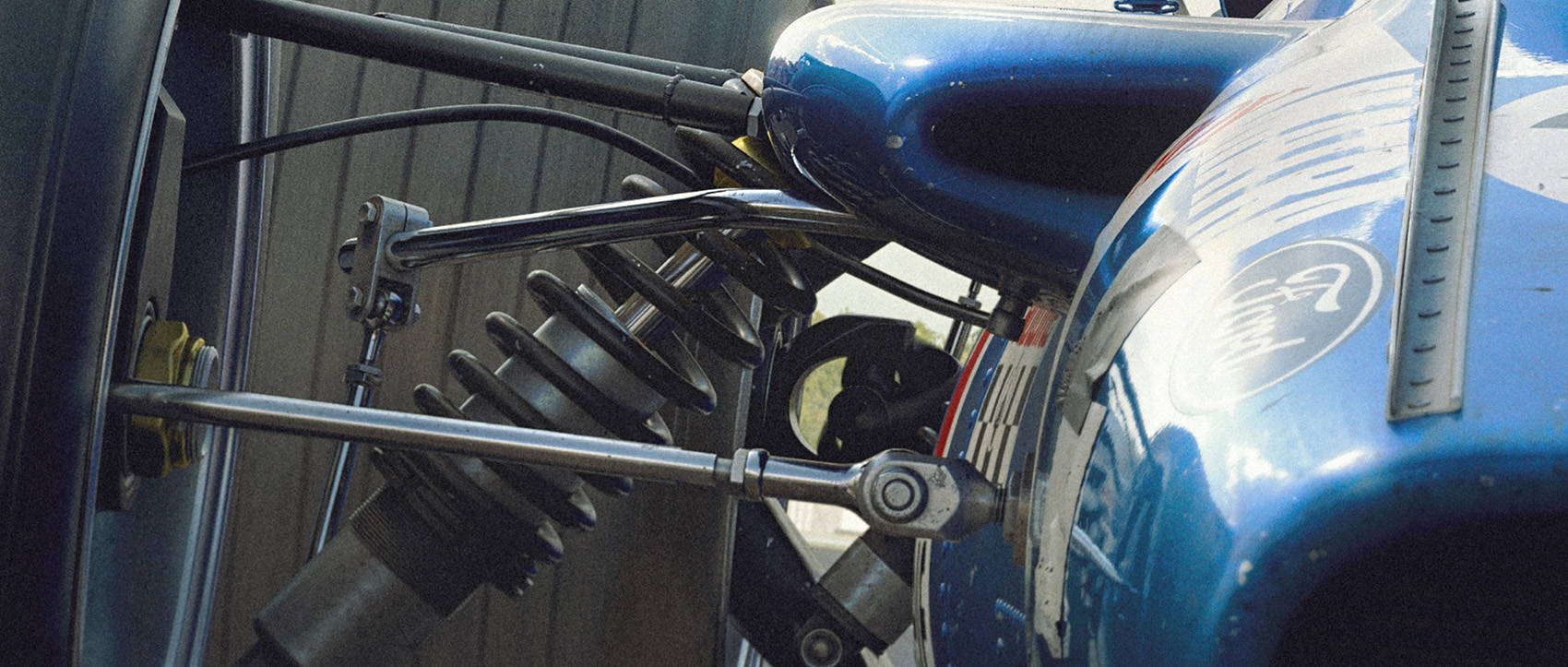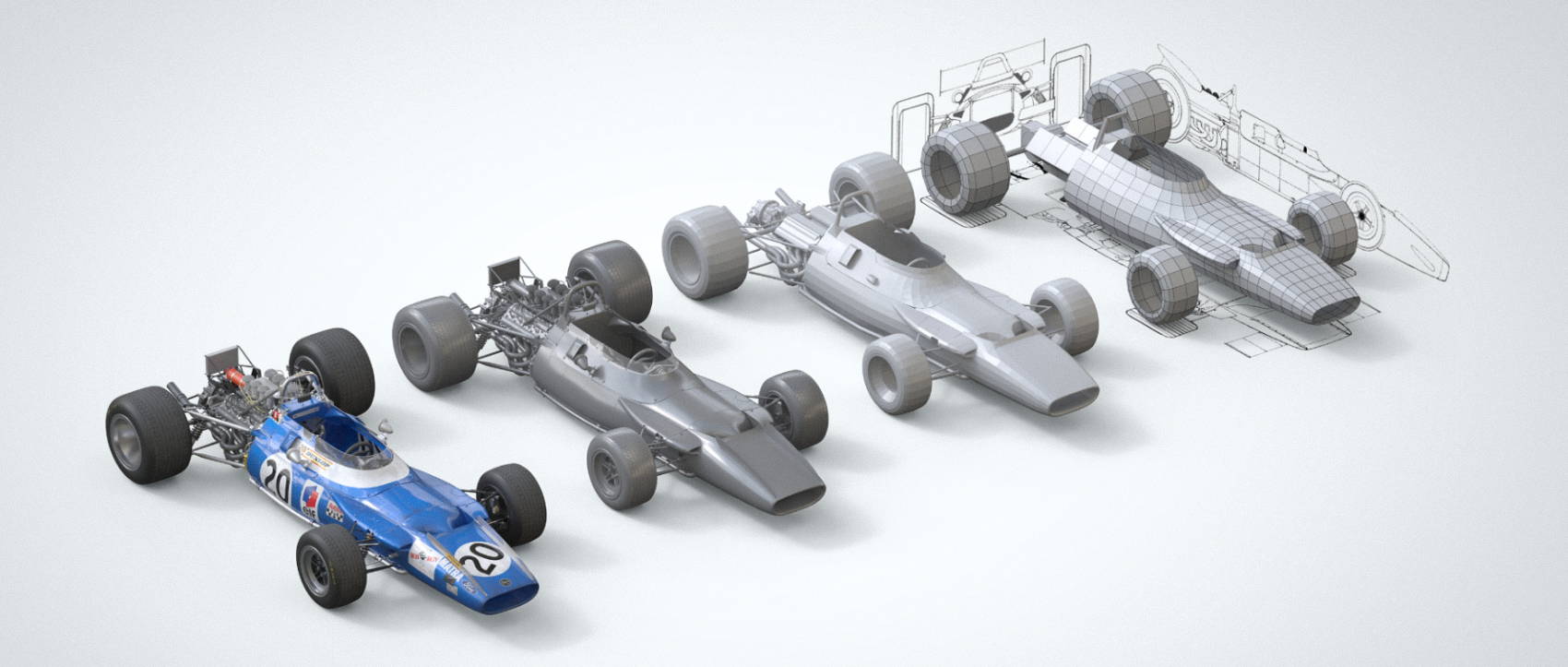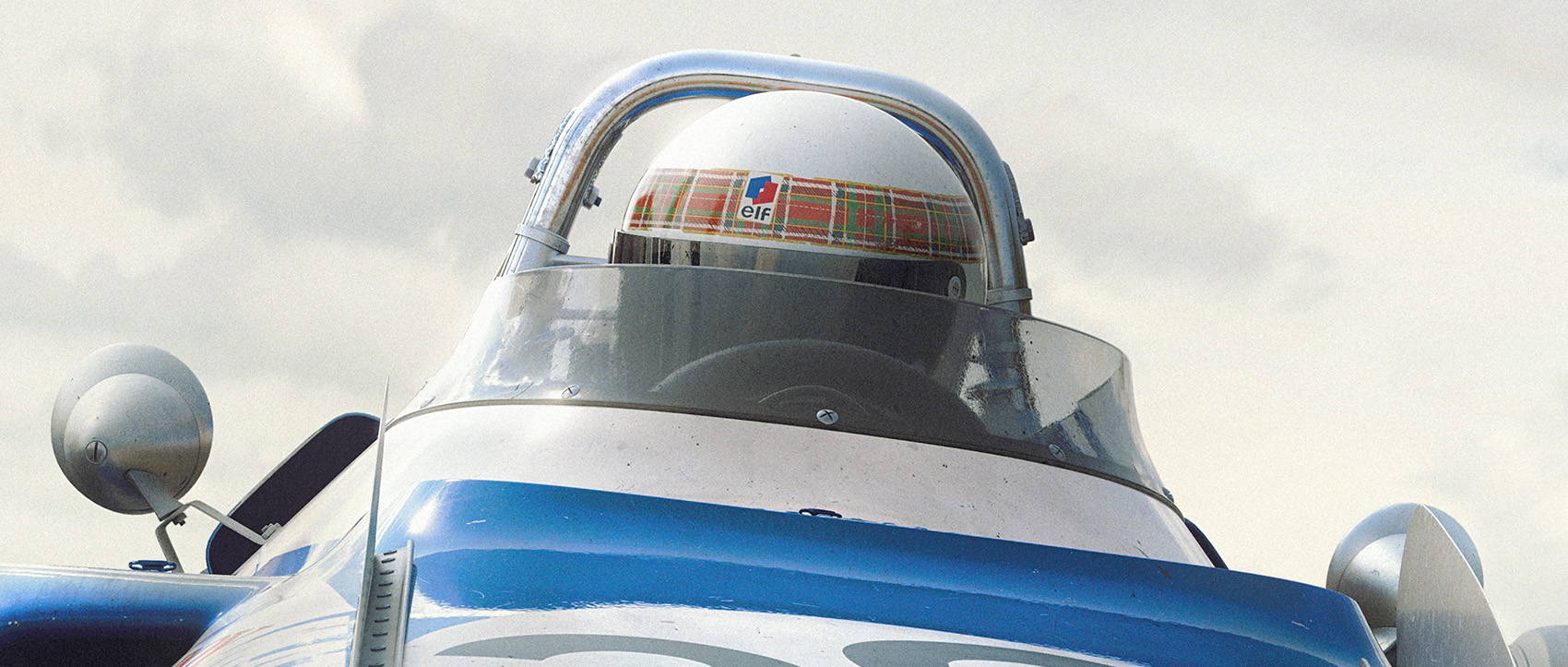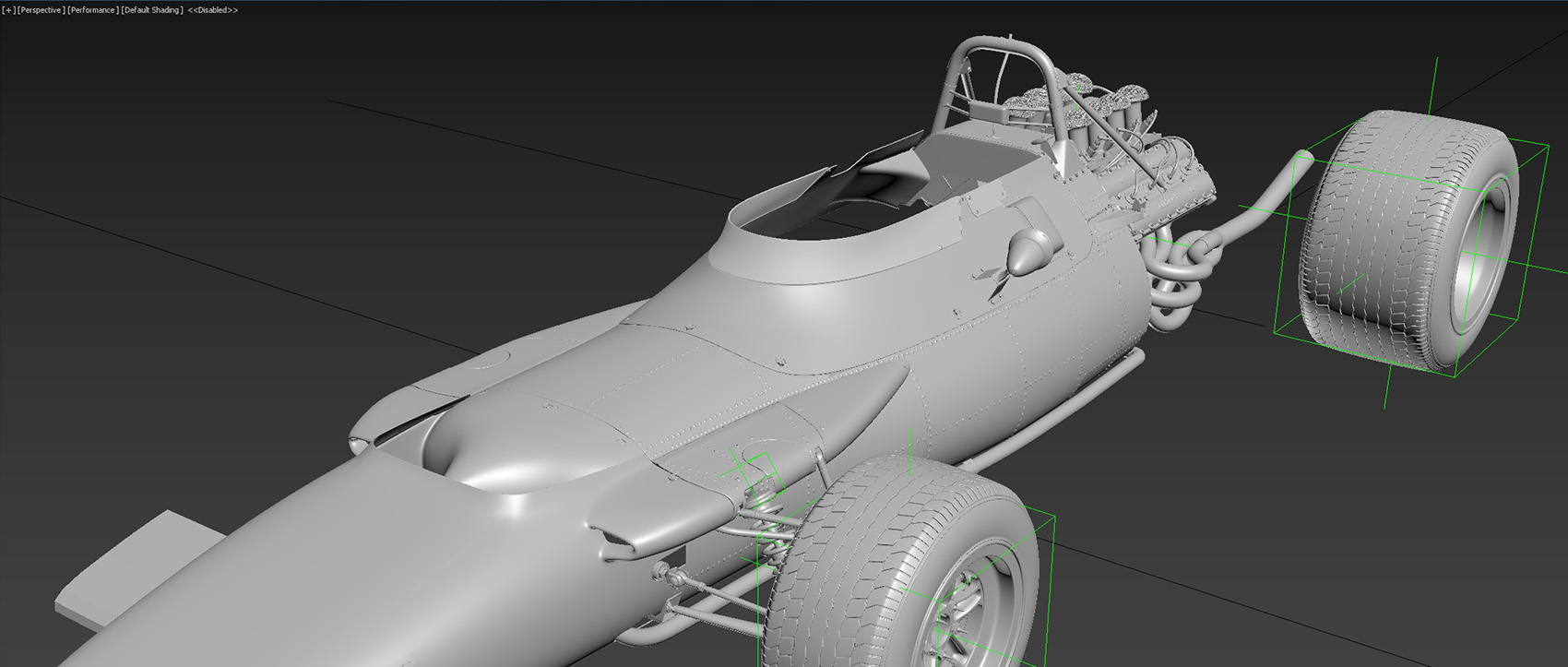 Re-creating moments from modern and historic motorsport, Automobilist is highly recognised for its sophisticated artwork, authentic renderings of all featured cars, and ability to capture key automotive and motorsport moments. 200 hours of research, 4000 hours of design and development per artwork!