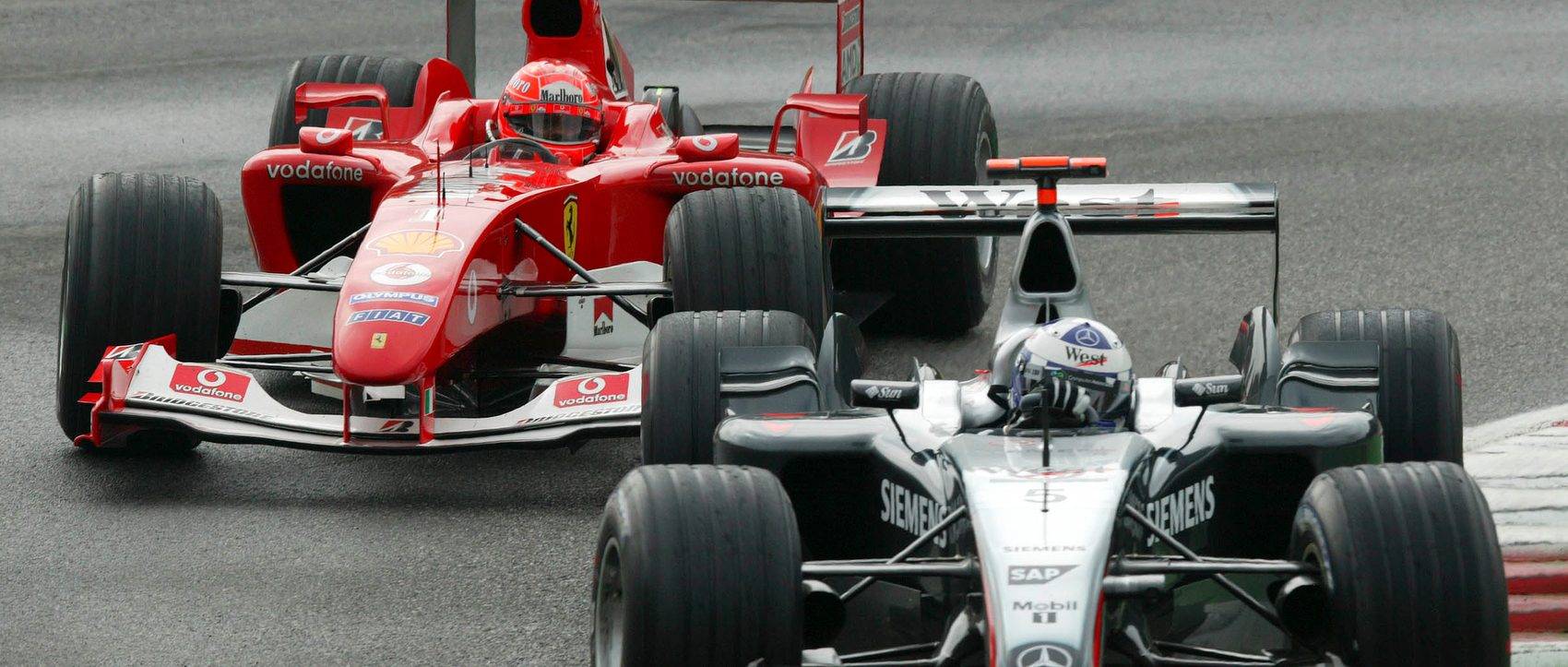 Taking the lid off Coulthard's crash helmet
---
Taking the lid off Coulthard's crash helmet
---
These days, F1 drivers seem to change their helmet design as often as they change their socks. There's a school of thought that believes this variety isn't actually the spice of life, because it makes it difficult to distinguish one driver from another.
For some reason, Scottish racing drivers seem to have a penchant for simple yet distinctive crash helmet designs. Go back a few decades and Jim Clark was instantly recognisable with his all blue helmet and white peak, Innes Ireland put chequered tape round his, while Sir Jackie Stewart's tartan strip is very memorable. One of the most famous designs has to be David Coulthard's "Saltire," the name of the Scottish flag, featuring the Cross of St. Andrew. Coulthard, an Automobilist brand ambassador, used the design throughout his entire career, with one notable exception which we will come to later.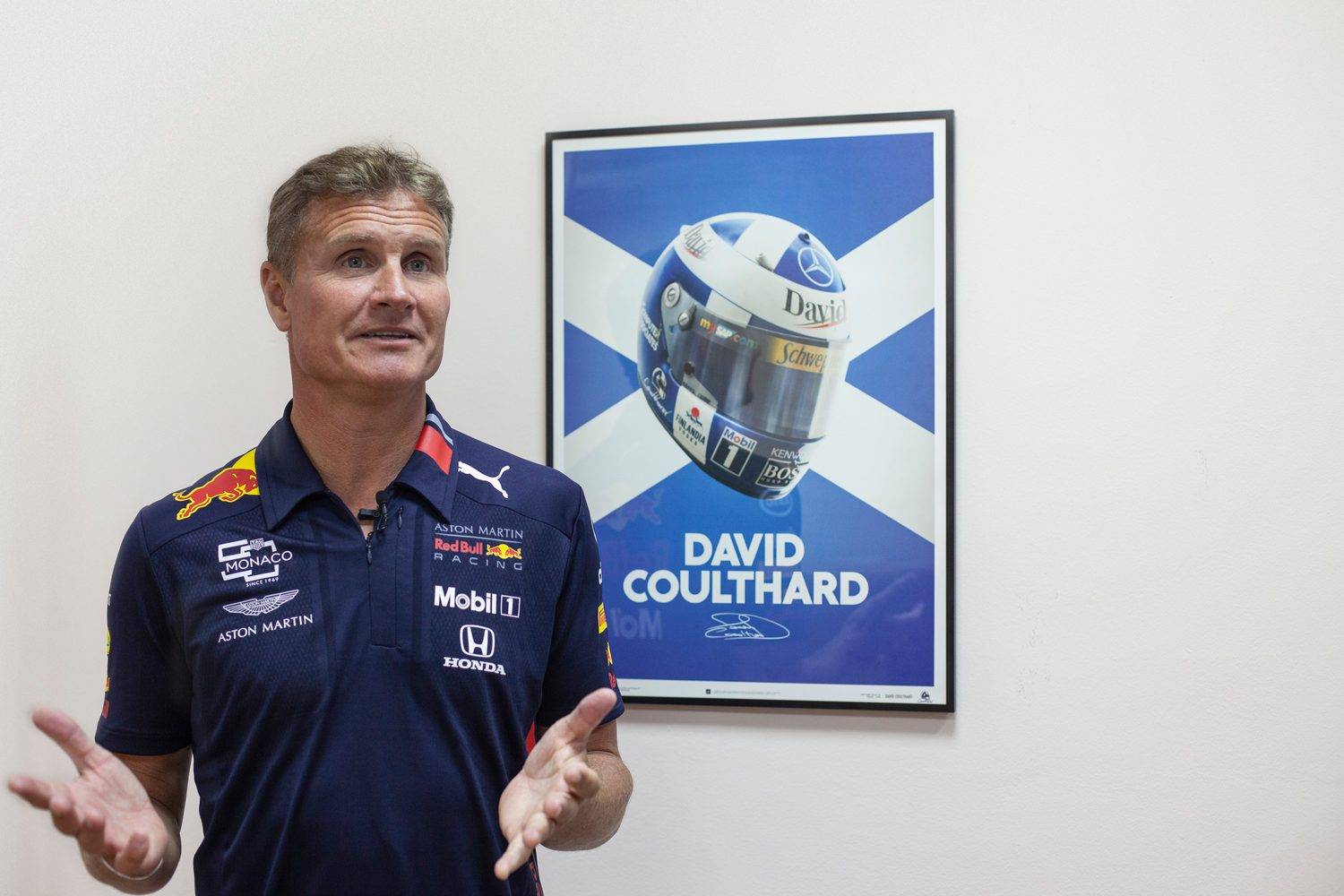 The helmet featured in the Automobilist poster is the Arai that "DC," as the 13 times Grand Prix winner is known to one and all, wore at the 2000 French Grand Prix. It was one of his best races and victories, but today it is more usually remembered for an untypical hand gesture Coulthard flicked out of the cockpit at his great rival Michael Schumacher. It was very much a race to remember.
Coulthard in a McLaren started from second on the grid alongside pole man Schumacher in the Ferrari. While David got the better start, Schumacher aggressively defended his line, so that even Rubens Barrichello got past the McLaren. Coulthard's blood was beginning to boil but there would be more to come. Having passed the Brazilian later in the race, he closed on Schumacher who was struggling with his tyres. At around half distance, Coulthard saw his chance but as he tried to pass the Ferrari at the hairpin, again the German aggressively moved across so that DC had to back off and lose more time. Furious, he flipped the finger at Michael. "I'm not normally someone who gives people the finger, because I've got quite a reserved personality," recalled David. "I think it shows that when I'm in the absolute zone, I have this subconscious fighting spirit."
On lap 40 of the 72, Coulthard tried again at Turn 5 and this time the two cars actually collided, but DC had the momentum, pushed Schumacher wide and was through to take a memorable win, his third of the season. In the post-race press conference, Coulthard, ever the gentleman, apologised to Schumacher for his hand gesture.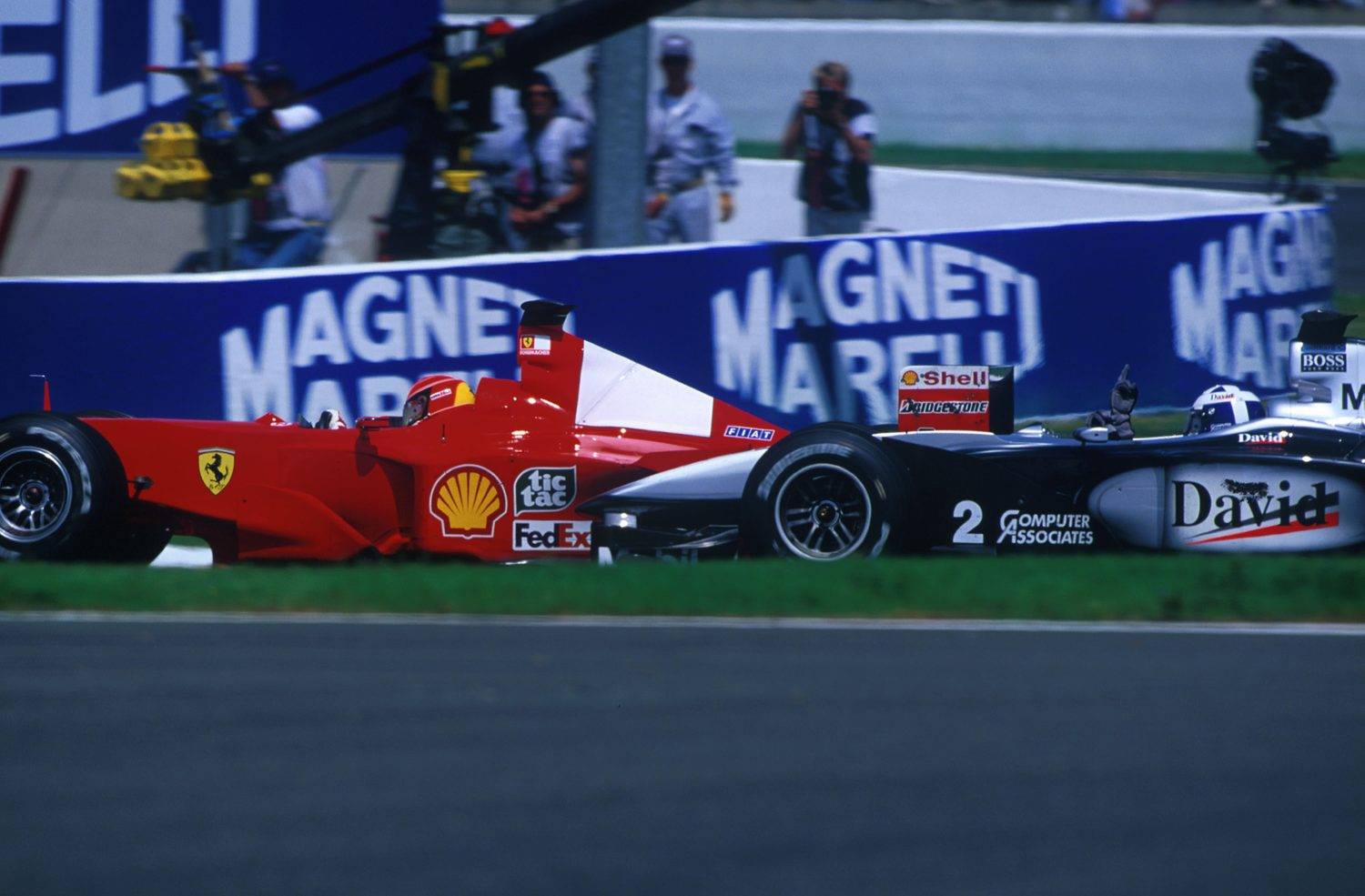 Today, Coulthard recalls his rivalry with the seven times world champion with fondness. "Michael is the most successful driver in the history of Formula 1, a winning machine," he says. "We had a kind of turbulent relationship when we were racing on track, sometimes perfectly polite and friendly. Other times he was quite angry, like at Spa '98 (Belgian GP) when he crashed into the back of me and I was quite angry with him. And then in Magny-Cours (French GP) in 2000 when he was really aggressive and I had to really fight to take the lead at that Grand Prix and I think it's fantastic that the helmet in the Automobilist poster is from that era. I think it was a very strong part of my racing career. In the end I had a great deal of respect for Michael and it seems he also had respect for me, because we were able to exchange racing helmets. I have one of his helmets in my home and it has a nice message about all the battles and all the fun we had, because we did have some good fun, off track as well and some good memories, because sport takes you to the extremes of emotion."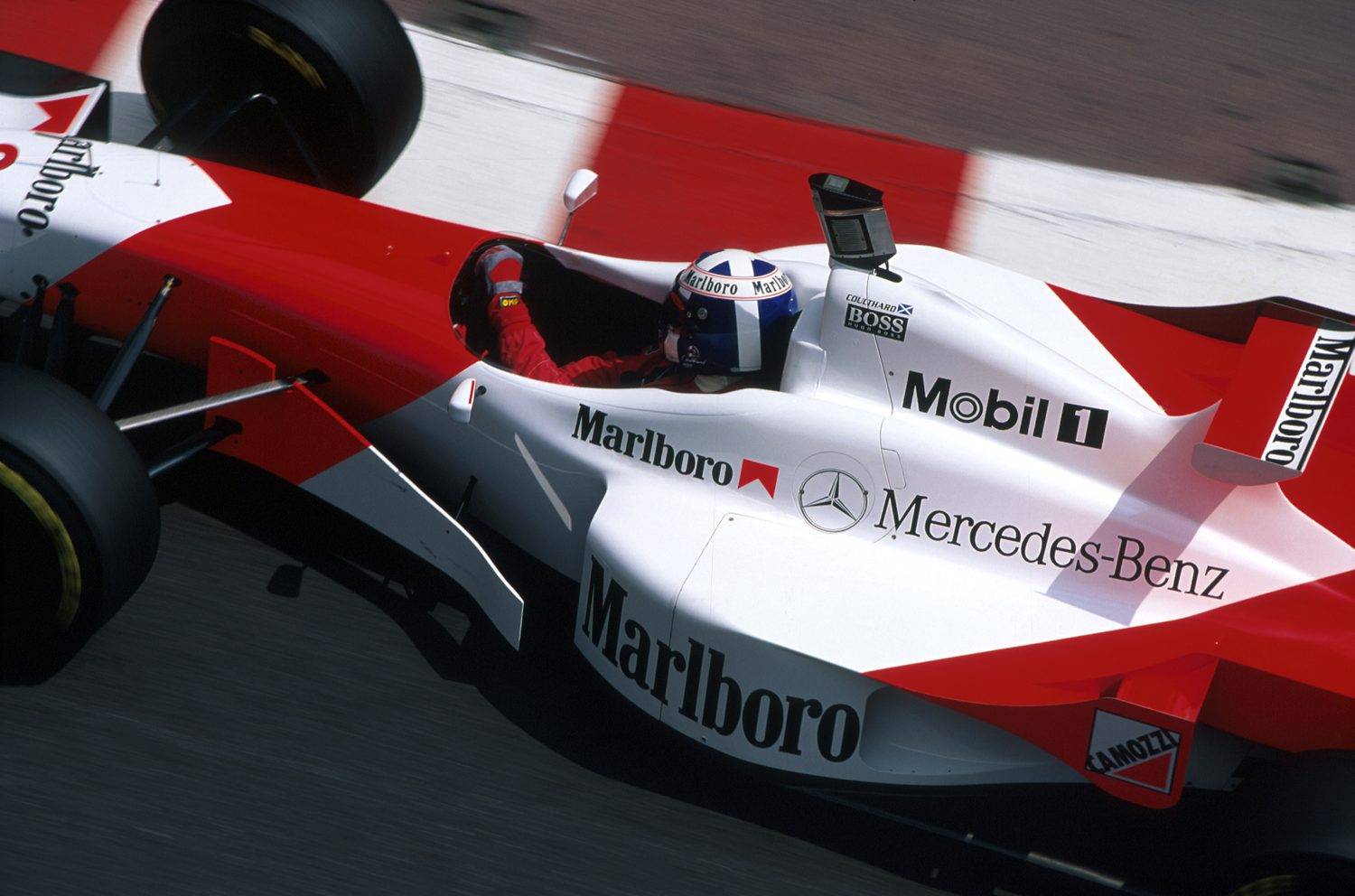 Actually, there's an unusual tale to accompany one of the Michael Schumacher helmets that David Coulthard has in his collection. Believe it or not, the Scot actually raced wearing Schumacher's helmet. It happened at the 1996 Monaco GP, which was held in atrociously wet conditions. In the Sunday morning warm-up session, Coulthard had awful problems with his visor misting up, as it did not have the double visor system now common to prevent that very problem. He rushed over to Schumacher and asked if he could borrow one of the Ferrari man's own helmets and Michael didn't hesitate.
Maybe it brought Coulthard a bit of luck, because the race is famous as having the smallest number of finishers in the history of the sport. Only three cars made it to the chequered flag, which was stopped on the two hour limit, before the full number of laps could be completed. The race was won by Olivier Panis in the Ligier, while Coulthard was second for McLaren ahead of Johnny Herbert in a Sauber.
Images courtesy Hoch Zwei / Wolfgang Wilhelm / Automobilist