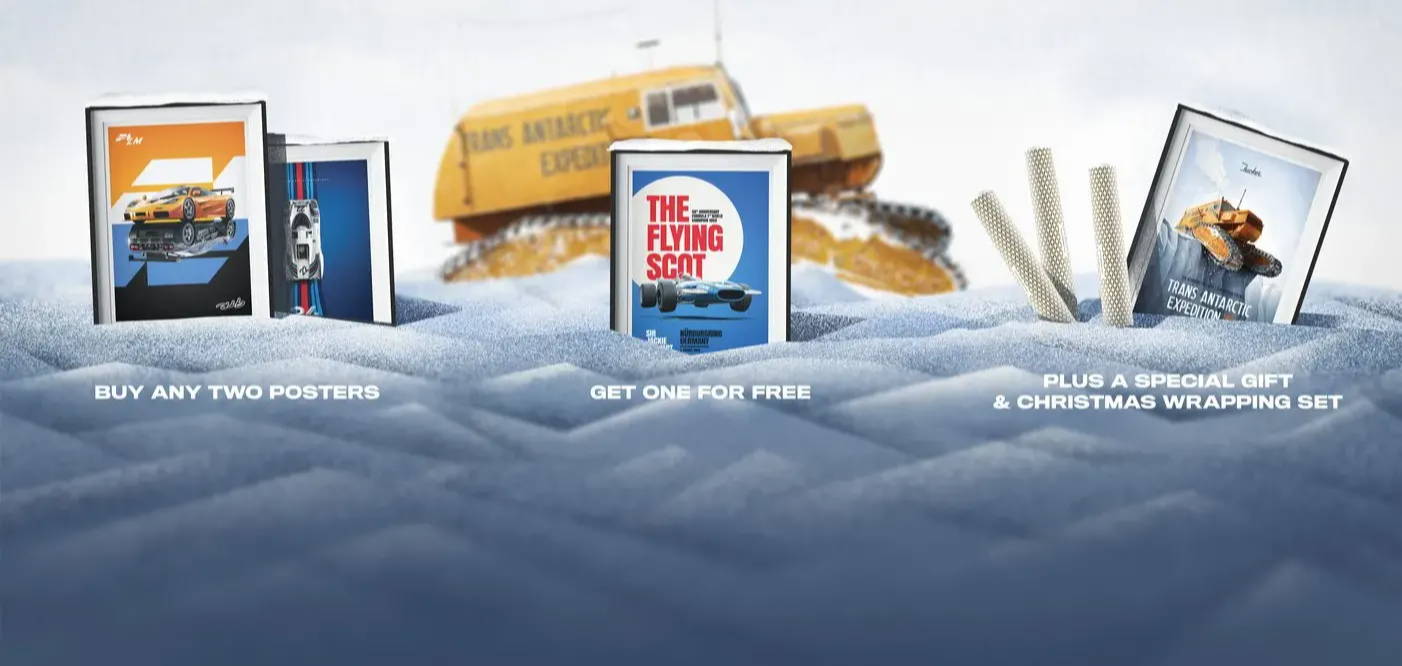 The Holidays have arrived at Automobilist!
---
The Holidays have arrived at Automobilist!
---
With Christmas quickly approaching, here's an early gift from Automobilist to make the Holiday Season even brighter for you and your automobilist friends!
From November 1st till December 31st:
For every 2 posters purchased, you'll get a third of your choice free.
You'll receive free shipping for all orders of 2+ item.
Each poster comes with an Automobilist Gift Wrapping Set, including a sheet of custom wrapping paper and a ribbon for convenient gifting.
As a special gift from Automobilist, for every 2 posters purchased, you will receive this Limited Edition Trans Antarctic Expedition Design Poster: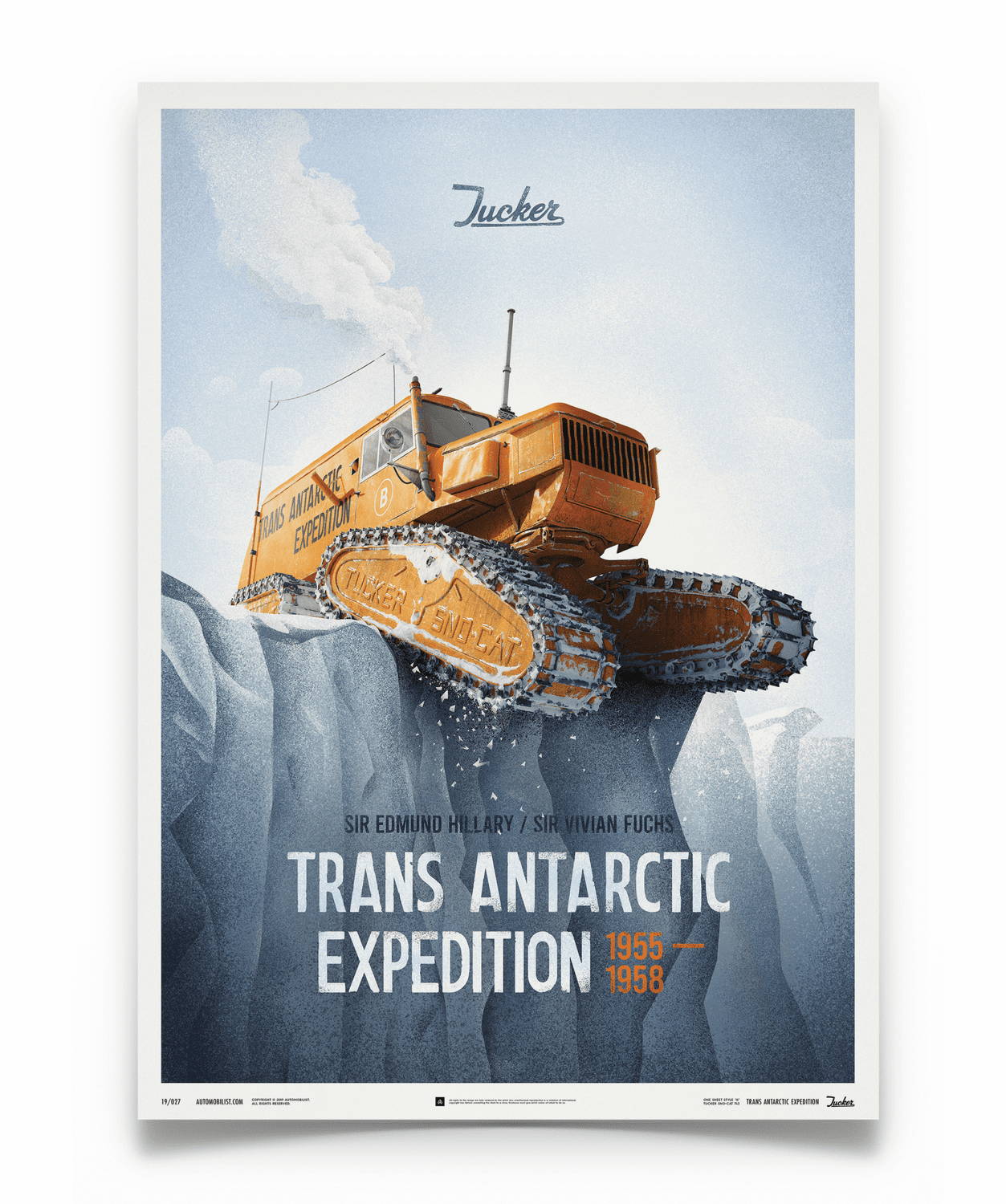 Why the Trans Antarctic Expedition?
Since the beginning, it has been Automobilist's mission to commemorate key moments and achievements in automotive history. With the winter season coming, Automobilist wanted to create something truly special. The Commonwealth Trans Antarctic Expedition (1955-58) was the first successful overland crossing of the Antarctic via the South Pole, pushing the boundaries of exploration in the world's harshest climate. You can read the Automobilist story of the expedition and judge yourself.
The Trans Antarctic Expedition Design Poster is not available for individual sale, and can only be acquired during Automobilist's 2019 Christmas Promotion. Read more about how the artwork was created. We hope you enjoy this new, unique piece as much as we did creating it.
To recap: Buy 2, get 2 free. Free Automobilist Gift Wrapping Set with each poster for convenient gifting. Free shipping. It's a deal not to miss. Merry Christmas and Happy Holidays!