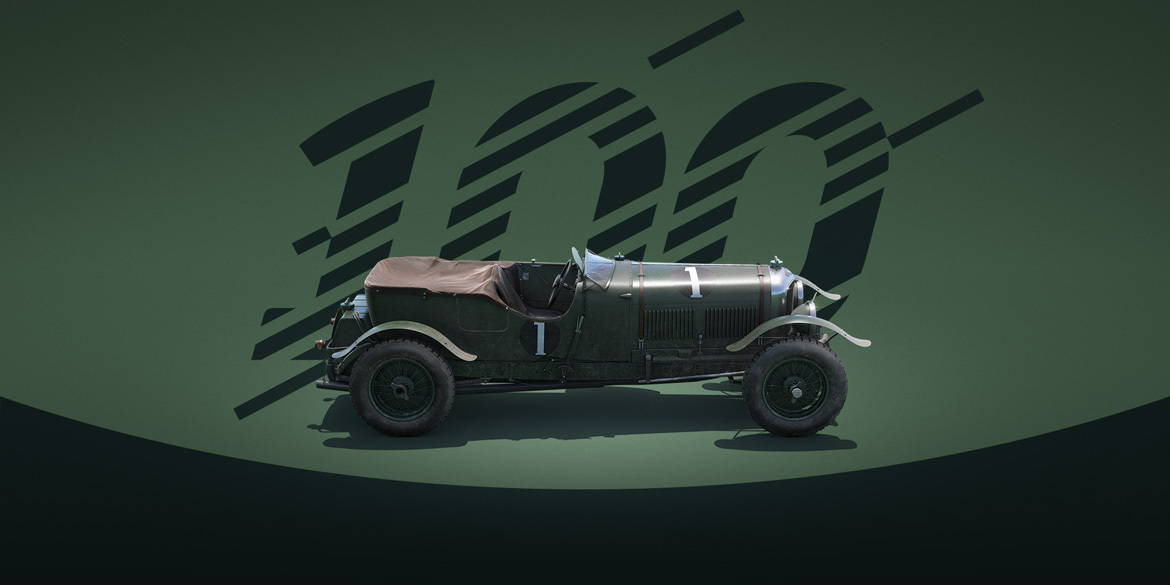 The March of the Bentley Boys

---
In the early 20s, Georges Durand, the head of the Automobile Club de France, devised a new racing event to draw the world's eyes toward France. He focused on something outlandish; a 24-hour endurance race. Durand believed major manufacturers would compete to prove their cars' worth to potential customers throughout France and Europe.
Durand had already chosen his venue. In 1906, the French hamlet of Le Mans was the site of the first Grand Prix, with 34 cars entering to race 12 laps on public roads around the town. The winner, Hungarian Ferenc Szisz, drove for over 12 hours before taking the chequered flag.
Durand's new endurance spectacle would return to Le Mans track, now known as the Circuit de Sarthe. Christened by the Automobile Club de l'Ouest on May 26-27, 1923, the initial 10.7-mile course created on public roads would start a grid of 33 cars mainly from France.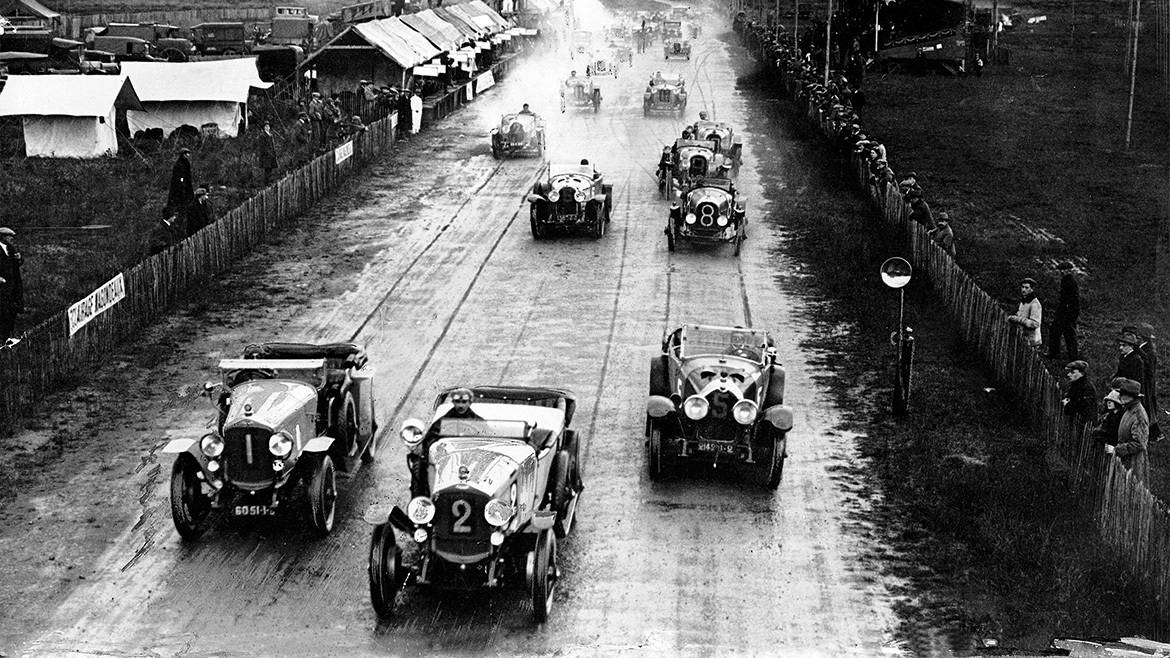 Gonzague Lecureul / Dlaud leads Andre Dils / Nicolas Caerels and Robert Bloch / Stalte at the start of the first 24h Le Mans in 1923. Image Courtesy: Motorsport Images
---
Among the early critics was W.O. Bentley. His company found their original fortune in the skies of the First World War, where Bentley-powered Sopwith Camels took the fight to Germany's Red Baron. However, before the race's inaugural running, Bentley had publicly remarked, "I think the whole thing is crazy. Cars aren't designed to stand that sort of strain for 24 hours."
Thanks to London car dealer John Duff and his privately-owned Bentley 3-litre Sports, there would also be one team from Great Britain. Duff already had a history of tremendous speed, setting almost 40 international records at Brooklands while finishing in the top 10 in his first Indianapolis 500. Duff's race entry was the first received by the ACO. He just needed a co-driver.
Duff had already delivered great prestige to the fledgling Bentley company by securing the European Double Twelve-hour Record of 2,083 miles in 24 hours at Brooklands with his three-litre Bentley, Chassis 141.
Bentley was listening. W.O. was more than just an owner and engineer; he was also a passionate competitor – a man who firmly believed in the necessity of car racing for his marque's success. With Duff, Bentley suddenly saw Le Mans as a fortunate opening to customers on the Continent. Bentley decided to lend Duff his test driver Frank Clement as co-driver.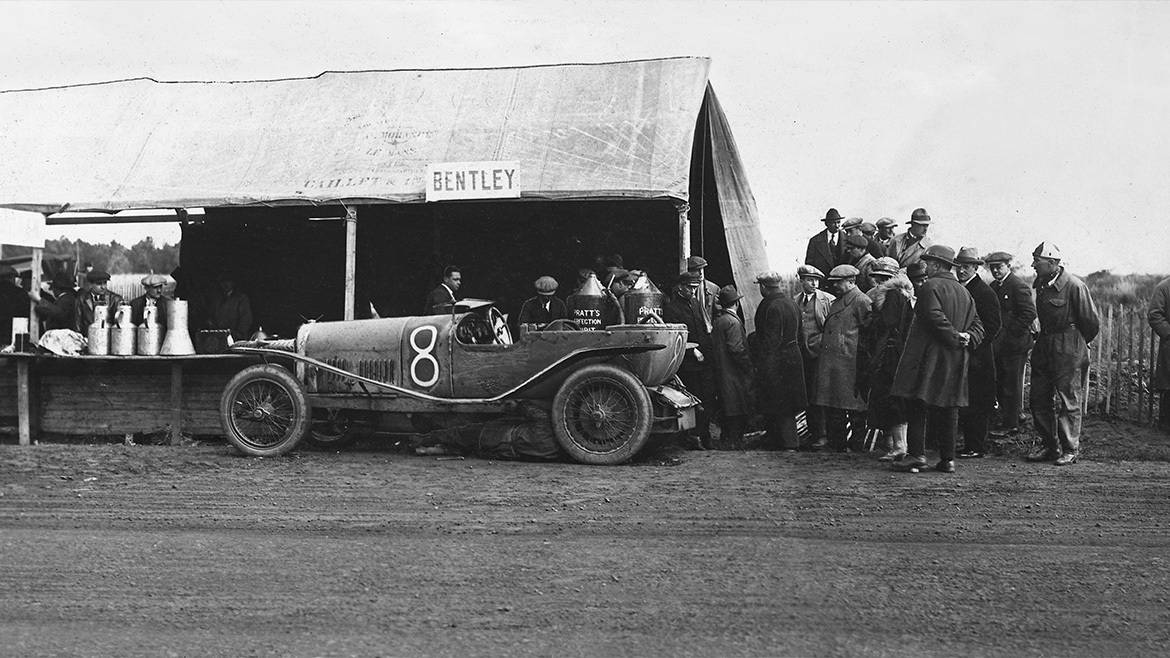 Capt. John F Duff / Frank Clement (Bentley 3 L Sport) during pit stop action at the 1923 24h Le Mans. Image Courtesy: Motorsport Images
---
Before the start, Clement confidently suggested not carrying a spare wheel while only using rear drum brakes to reduce weight. It would be a fundamental flaw to the Bentley Boys' plans, as their rivals fitted brakes on each wheel. Still, Duff had no hesitance to put the pedal to the floor and set the inaugural lap record of 66.69 mph.
Victory fell to Andre Lagache and Rene Leonard in their 3-Liter Chenard-Walcker, having completed 128 laps for over 1,300 miles. Duff and Clement finished fourth overall, partly due to a leaking fuel tank. Having learned their lessons, the same duo contested the 1924 race, again in the 3 Litre Chassis 141, and won. Within months, Bentley attracted thrill-seeking private customers who bought over 700 cars in the next two years.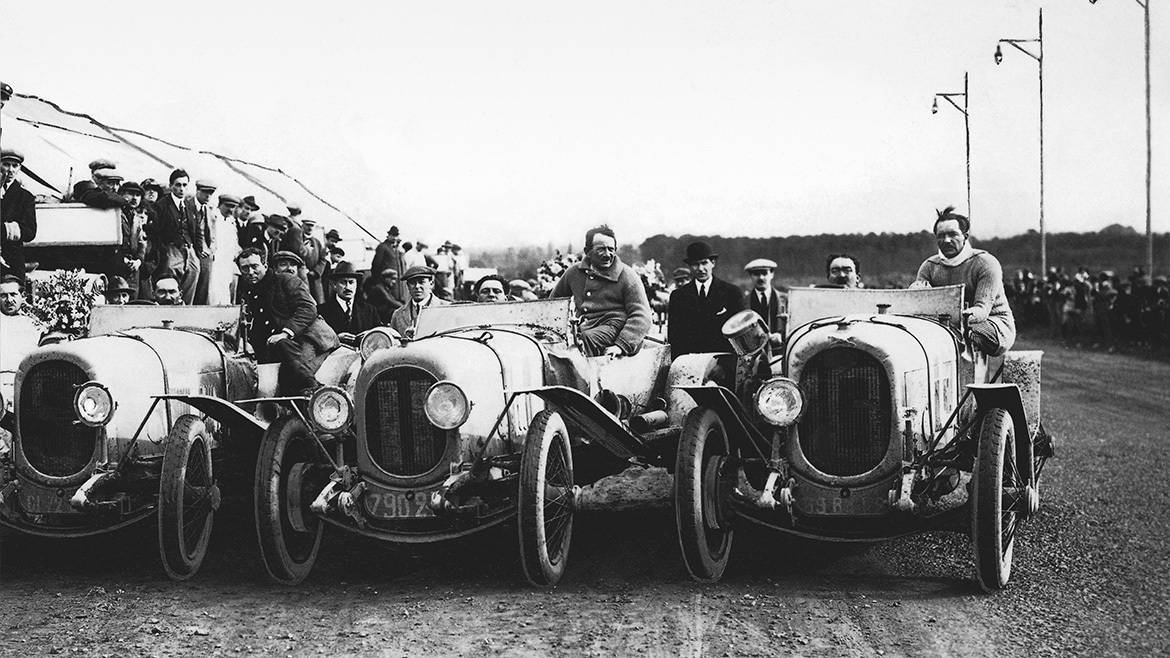 The winning Chenard et Walcker team before the start of the 1923 24h Le Mans. Image Courtesy: Motorsport Images
---
The Bentley team that emerged in the mid-1920s – an early embodiment of what we know today as a works team – soon proved "The Bentley Boys"- John Duff, Dudley Benjafield, Woolf Barnato, Tim Birkin, Glen Kidston, and Guy Smith unbeatable on the racetracks of Britain and northern Europe, as well as attracting thrill-seeking private customers who bought over 700 Bentley cars in two years.
Nevertheless, profit forced changes. W.O. Bentley was a brilliant engineer but a poor businessman. Bentley's were a success on both road and the track but cost too much to produce. Any continued racing success came down to acquiring Bentley by team driver and Kimberly diamond magnate heir Woolf Barnato. He would later win LeMans three years in a row – 1928, 1929 and 1930.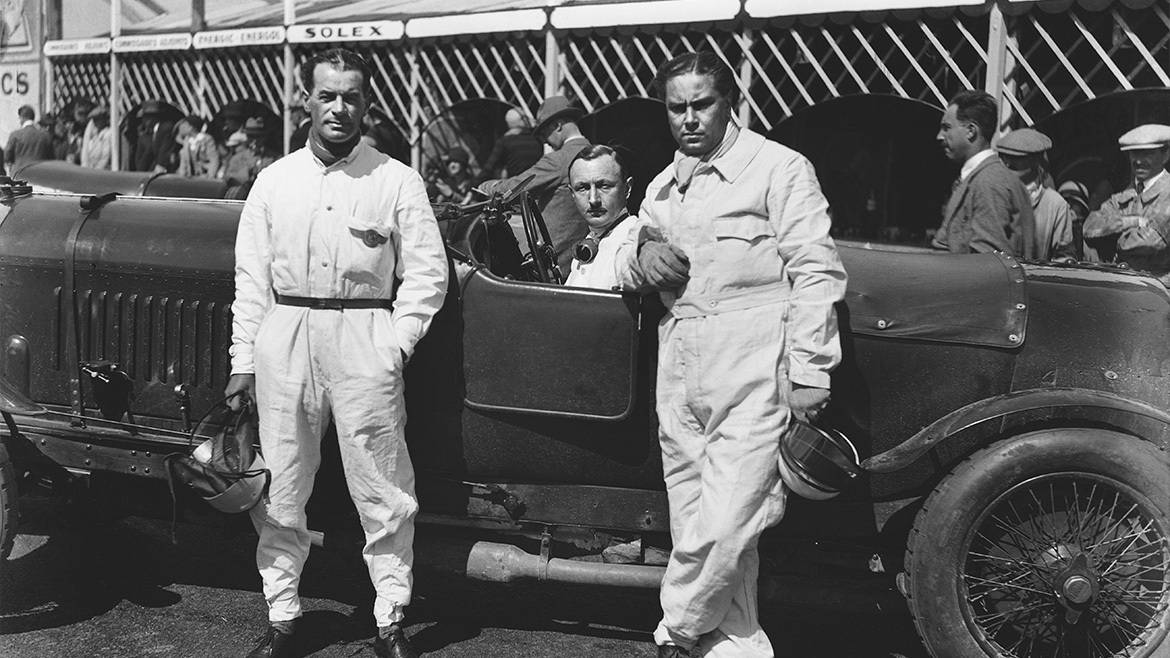 The Bentley Boys Frank Clement, Henry "Tim" Birkin and Woolf Barnato at the 1928 24h Le Mans. Image Courtesy: Motorsport Images
---
While Barnato's playboy exploits regularly made the society pages of Tatler and The Sphere newspaper, his backing of the now-successful Bentley Motors spurred a remarkable period of innovation. They also brought five Le Mans victories over the following eight years.
Beginning with the Bentley 3 Litre victory in 1924, by 1928, it was a 4½ Litre. And in 1930, two 6½ litre Speed 6 cars took first and second. As the engines grew more sophisticated, W.O. and the Bentley Boys continuously honed their skills – from driving to their pit procedures. They became an unbeatable team.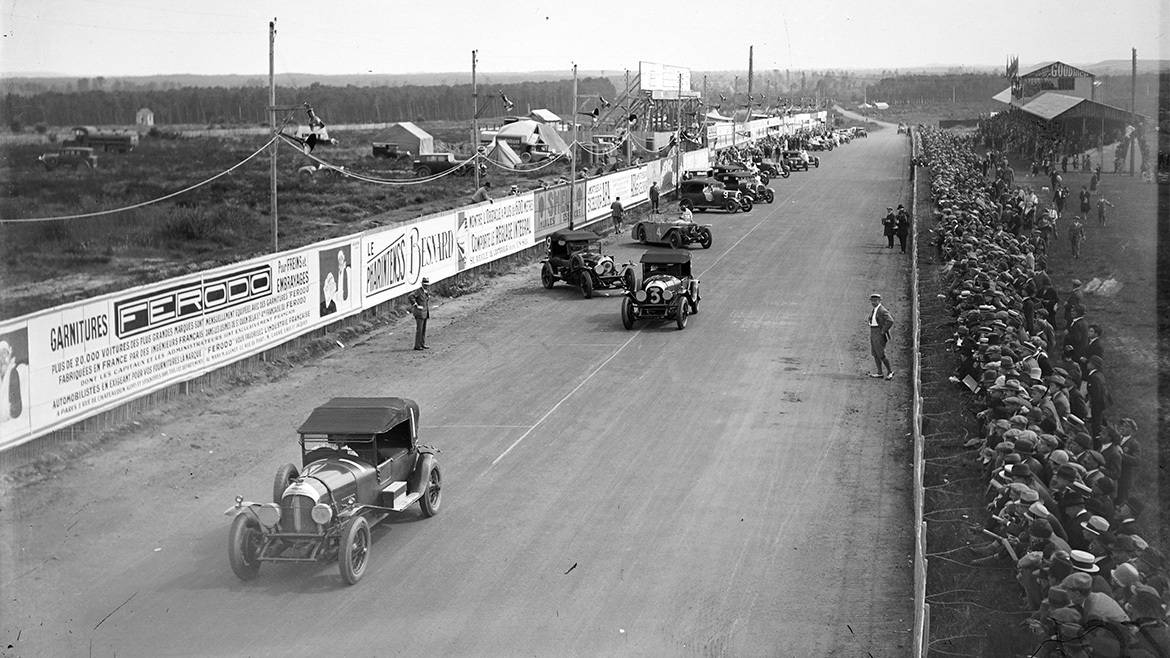 Three Bentley cars pulling away at the start of the 1927 24h Le Mans. Image Courtesy: Motorsport Images
---
But of all Bentley's Le Mans victories, the most memorable came in 1927. Two works 4½ Litre cars were running 1-2 that year – but disaster struck in the darkness entering White House Corner. Both drove into a multi-car pile-up, forcing them to retire on the spot.
Fortunately, there was another Bentley in the race. 'Old Number 7' was a Bentley 3 Litre driven by Dudley Benjafield and Sammy Davis. Although it was also damaged in the crash, the drivers managed to untangle from the carnage and return to the pits.
Strapping a torch to the windscreen to replace its smashed headlights, the very disciplined Davis and Benjafield relentlessly pushed the leading French Ariès through the night into retirement. Amazingly, Davis and Benjafield were Le Mans winners, 20 laps ahead of the two Salmsons of de Victor/Hasley and Casse/Rousseau.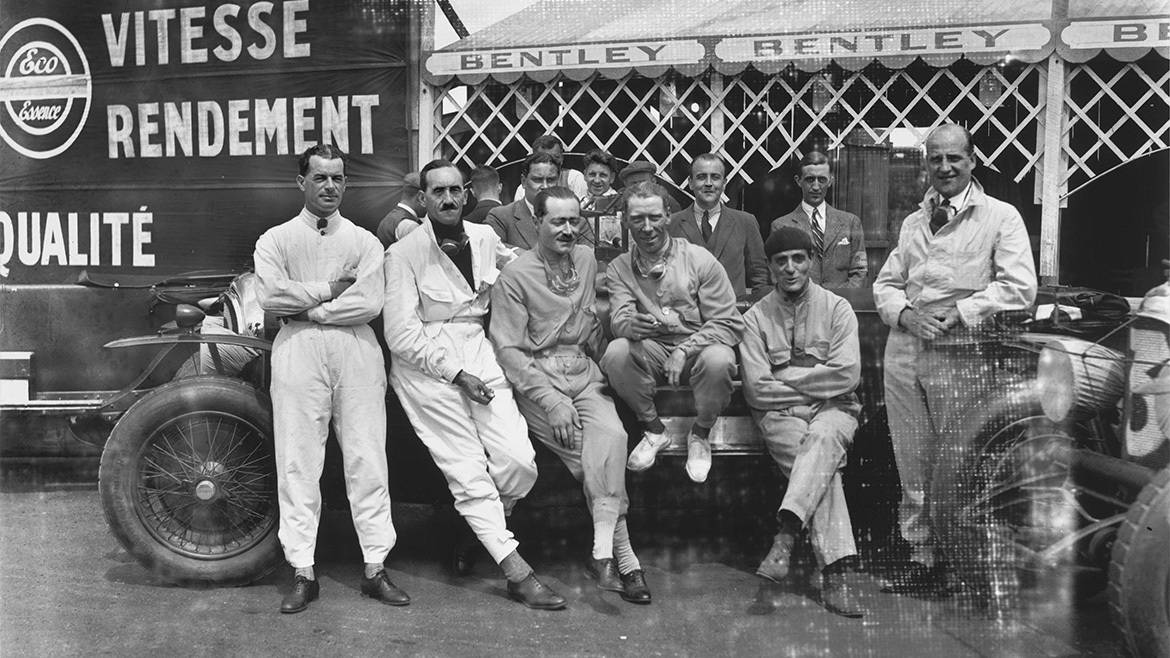 The Bentley Boys Frank Clement, Leslie Callingham, Andre d'Erlanger, George Duller, Sammy Davis and Dr. John Benjafield with W.O Bentley behind them in the centre at the 1927 24h Le Mans. Image Courtesy: Motorsport Images.
---
Back in London, the victors held a celebration dinner at the Savoy. Following a toast "to someone who should be present", the entire team rose to their feet as attendants wheeled the unbreakable 'Old Number 7' into the dining room – their battled-scarred, mud-coated four-wheeled guest of honour.
Click the button below to read more stories from the 100 years of 24h Le Mans and discover our celebratory poster collection in cooperation with the Automobile Club de l'Ouest.