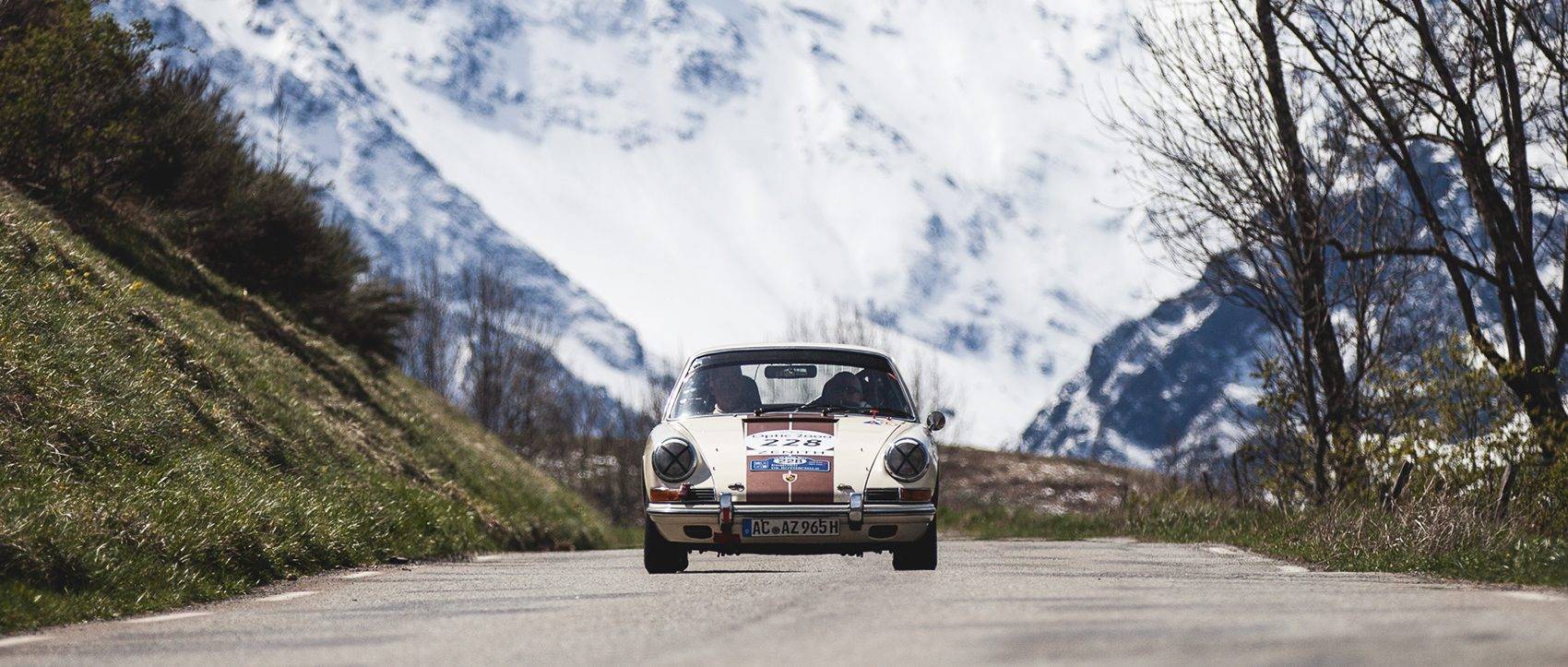 Tour de France on 4 Wheels?
---
Tour de France on 4 Wheels?
---
Around two months later than its traditional start day of 1ST July, the world's most famous bicycle race, the Tour de France, starts today 29 August, in Nice on the Cote d'Azur. A few days later in Paris on August 31, the Tour Auto, an event that actually predates the cycle race which first took place in 1903, having made its debut in 1899, gets underway.
Up until the mid-80s it too was known as the Tour de France, the name changed to Tour Auto in more recent years when, having run its last in 1986, it returned as a less frenetic classic car run. In its heyday, from the 50s through to the 70s it was a hugely popular and unique event, a cross between a rally and a long series of races. Competitors, two to a car as in rallying, would travel the length and breadth of France, stopping to race at many of its most famous circuits.
The cycle and car race both began as a means of selling newspapers, and eventually hundreds of other products besides. Ironically, it was the two wheeled one that was sponsored by "L'Auto" while the four wheeled version was owned by "Le Matin." Another element both races had in common was a freeform attitude to what constituted France and in the same way the cyclists would find themselves pedalling away in neighbouring countries, so too the car racers tackled famous tracks such as Spa-Francorchamps, Monza, Montjuich Park and the Nurburgring, the older version of course with its fearsome 28 kilometres per lap.
Because the Tour de France was a cross between a race and a rally, it attracted a wide cross section of drivers, including F1, rallying and Endurance racing stars such as Olivier Gendebien, Lucien Bianchi, Maurice Trintignant, the Marquis de Portago, Jean-Pierre Beltoise, Bob Bondurant, Timo Makinen, Vic Elford and Patrick Depailler. They didn't just race at permanent circuits either, with famous hillclimb venues also on the agenda, with timed sections on famous stretches of public road such as the La Turbie climb in the Maritime Alps behind Nice. The machinery entered was also eclectic to say the least, with everything from Citroen 2CVs and Ford Mustangs to exotic supercars.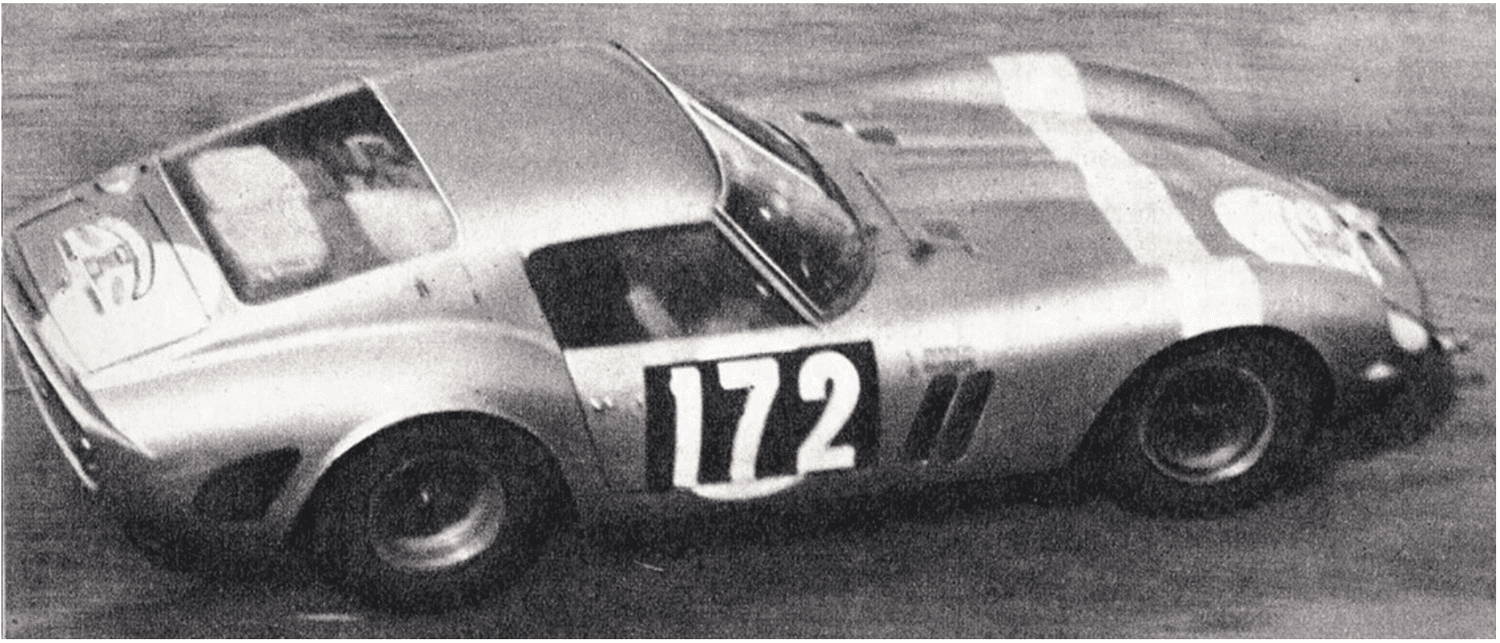 A powerhouse in Formula 1 and endurance racing at the time, it's no surprise to find that Ferrari dominated the Tour in the late 50s to mid-60s. In fact various iterations of the 250 GTO won every year from 1956 to 1964, the latter with Lucien Bianchi and Georges Berger in a beautiful silver example featured in this Automobilist artwork.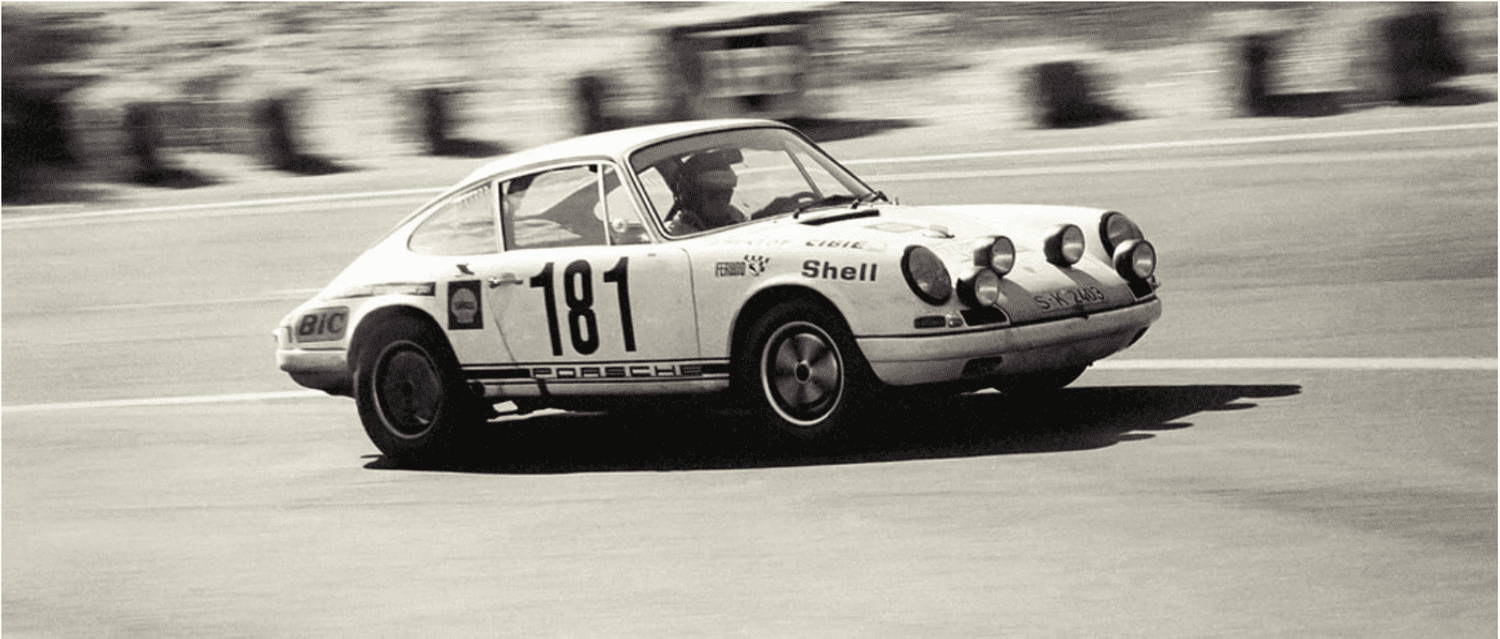 Another car company whose products seemed tailor-made for these marathon road events was Porsche and rally driver, later Formula 1 team owner Gerard Larrousse, won the 1969 race, with Maurice Gelin alongside him in a white 911R, also available as an Automobilist poster.
In 1970, the French Matra company put Grand Prix stars Jean-Pierre Beltoise and Patrick Depailler behind the wheel of modified versions of their Le Mans 24 Hours prototype cars. Imagine seeing those race past your front door when you went out to get the milk in the morning! As the event became more rally focussed in its later years, as a round of the European Rally Championship, then cars like the Lancia Stratos took centre stage, with the final Tour de France proper won in 1986 by the epitome of a roller skate with an engine, a Group B Renault 5!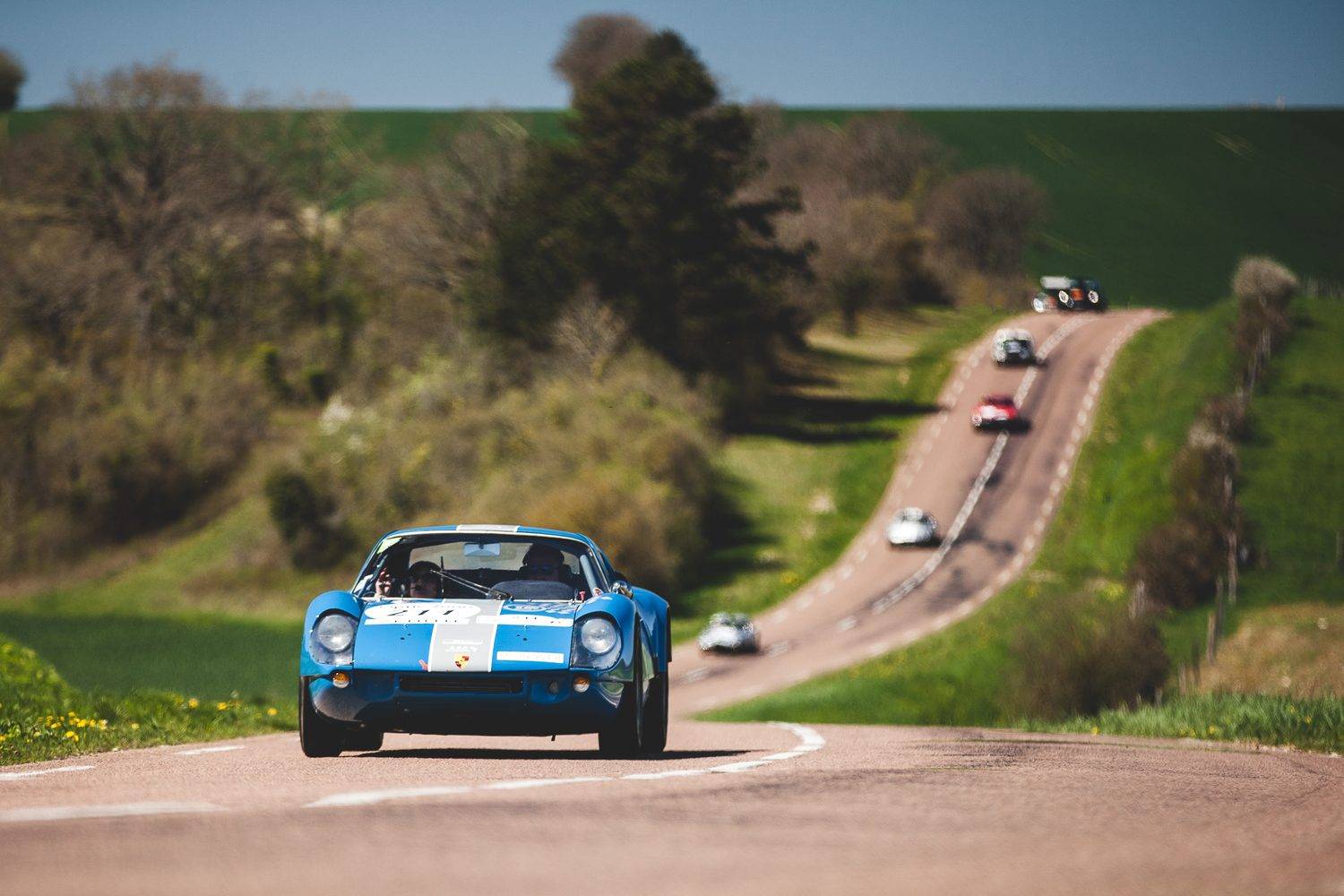 From its beginnings in the last year of the nineteenth century, up to more recent times, the Tour evolved in line with car technology. That first year, only 19 cars started, with nine of them reaching the finish, having covered around 2100 kilometres. At one point in the Thirties, it even featured classes for light aircraft and motorcycles, but those were soon abandoned.
It was still a really tough event in the early Sixties, with only 31 finishers out of 122 at the start in 1963. Several hundred teams would take part in these heady days and a win in the Tour de France Automobile was very prestigious, generating plenty of interest and car sales. The idea of humble road cars being able to compete against racing beasts of the track, with a results handicap in place and generally very few rules, made it hugely popular.
But eventually, the rigours of the modern world, with its rules and health and safety concerns put an end to it all. Or not quite the end, because it still exists as a classic car event with some wonderful machines taking part. As mentioned, this year's event gets underway on 31 August, with one of the rallying greats, Ari Vatanen, driving the "course opening car." Over the course of five days, competitors will tackle four great French racing tracks and 10 special stages. Curious? Click here
Images courtesy Mathieu Bonnevie / Motorsport Images / Automobilist