Fine Art Print
Duel In The Desert
Mercedes-AMG - Lewis Hamilton & Nico Rosberg - Bahrain - 2014
Build your own
3D artwork
Created From Scratch
What you see is not a photograph. It is a 3D artwork featuring authentic renderings, all designed and built in 3D from scratch. This is how we capture and recreate moments from modern and historic motorsport in an artwork like never seen before.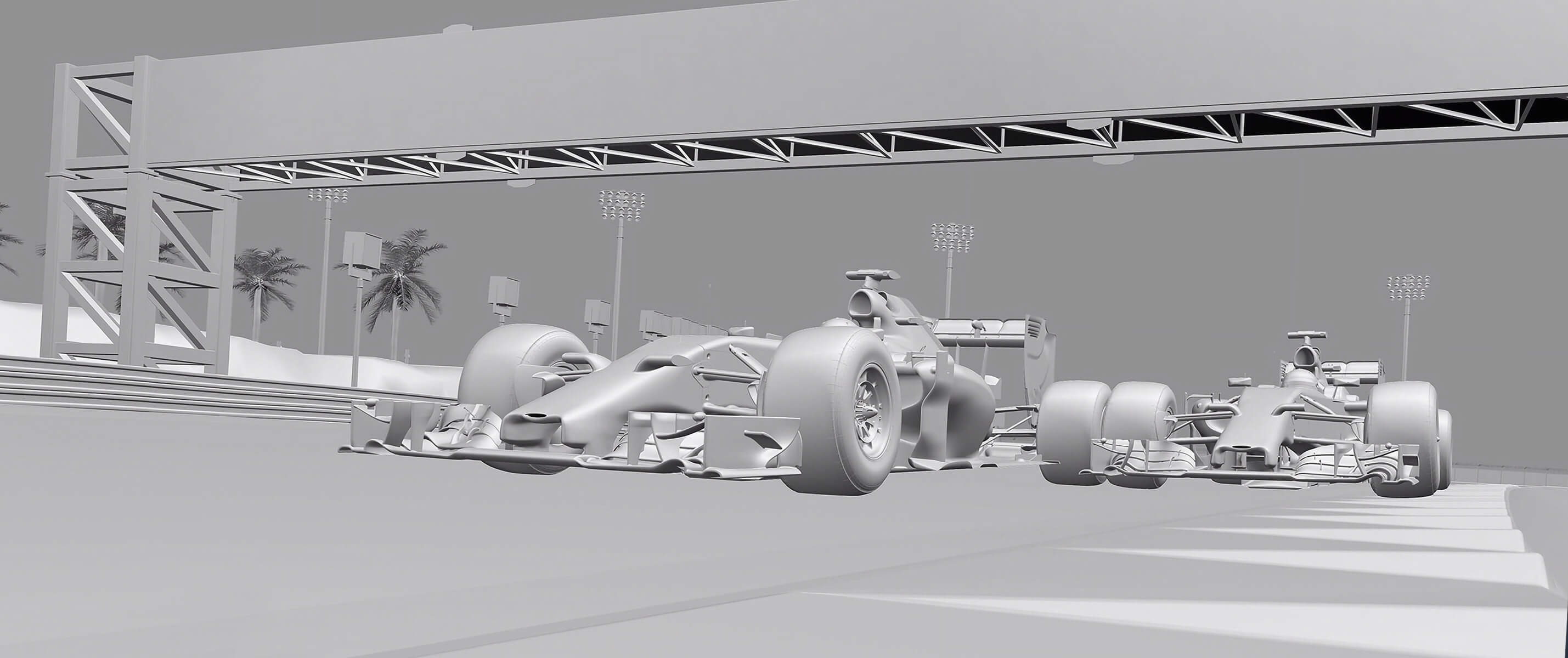 Before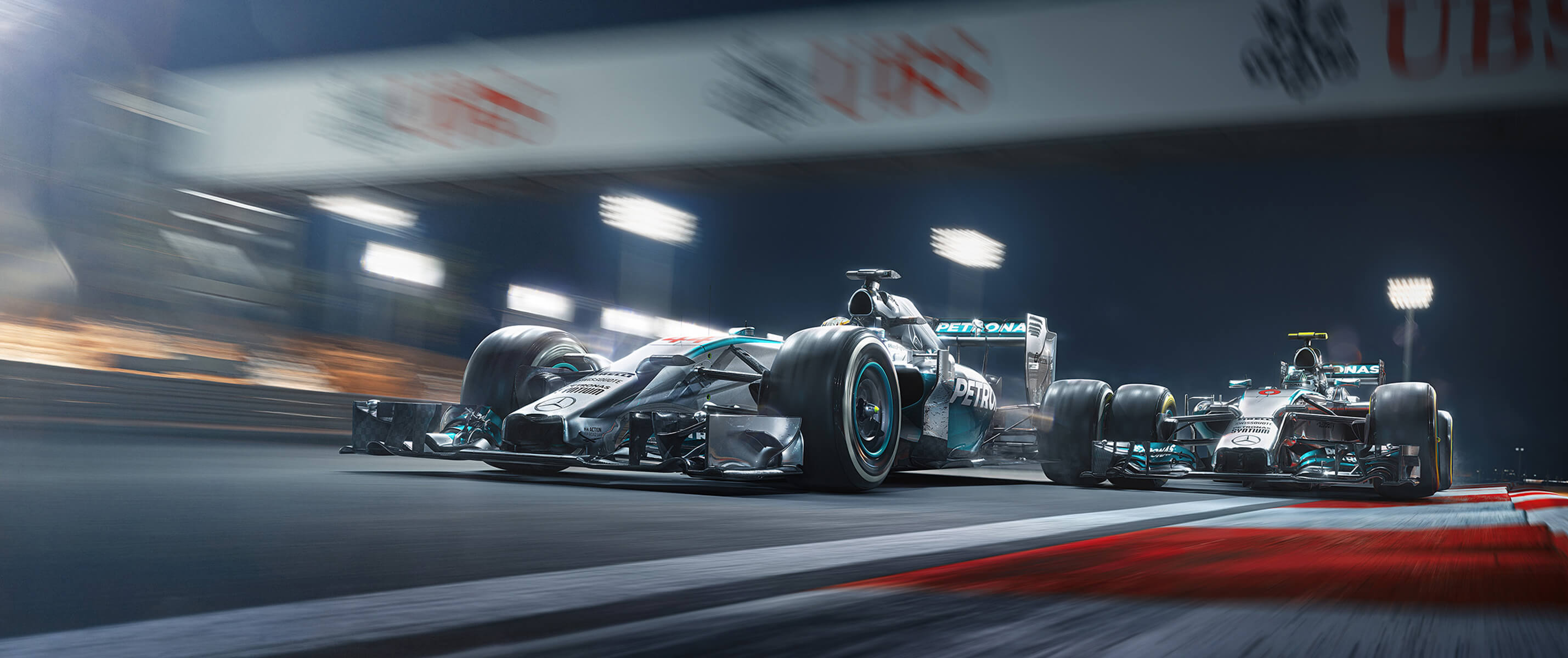 After
Recreating moments from modern and historic motorsport, Automobilist is highly recognised for their sophisticated 3D artwork.
Story behind
Lewis Hamilton & Nico Rosberg in Bahrain
At the checkered flag, Hamilton narrowly held off Rosberg, cutting his teammate's overall lead in the Drivers' Championship to 11 points. By the end of the season, Hamilton would take the lead for good, outpacing Rosberg by 67 points to secure his second championship, and his first with the Mercedes-AMG Petronas Formula 1 Team. But on April 6, 2014, even the vanquished could appreciate the Duel in the Desert. "I strongly dislike finishing second to Lewis but on the other hand, it was the most exciting race I have ever had in my whole career," Rosberg said. "Today was a day for the sport."
Configurator
Build Your Own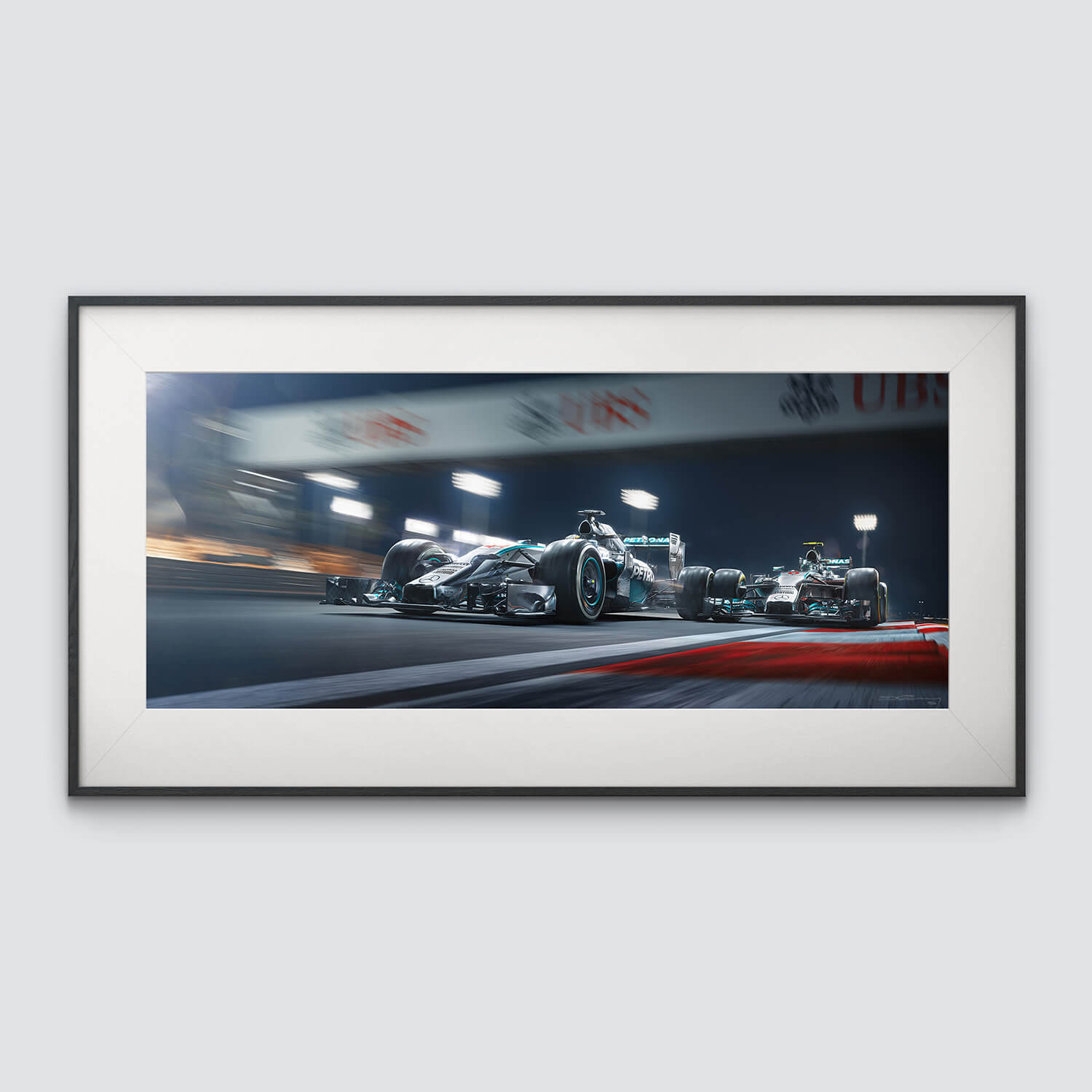 Duel In The Desert - Mercedes-AMG - Lewis Hamilton & Nico Rosberg - Bahrain - 2014
---
Join now and start earning points for different actions, and turn those points into awesome rewards!
SKU: PROD01000902
Product description
Automobilist x Lewis Hamilton x Nico Rosberg
The 2014 edition of the Bahrain Grand Prix featured one of the most thrilling races ever by a Mercedes team duo. For 57 exhilarating laps at the Bahrain International Circuit, the 900 th Grand Prix in Formula One history was a dazzling sprint to the finish, as Lewis Hamilton and teammate Nico Rosberg battled wheel-to-wheel for the lead.
Technology
3D modelling and CGI compositing
Production
High-quality offset print
Material
Premium heavyweight 175 g/m2 paper
Officially Licensed Product

How it's done
The Magic Behind
We design each print using a world-unique combination of 3D renderings and CGI technology allowing us to re-create each car to precise coats of paint and scratches with a level of detail never seen before.
About
Automobilist
We are a team of artists, creative thinkers, solution finders, automotive and motorsport aficionados, and perfectionists dedicated to design anything automotive. Creating premium 3D artwork for automotive enthusiasts around the world since 2012.