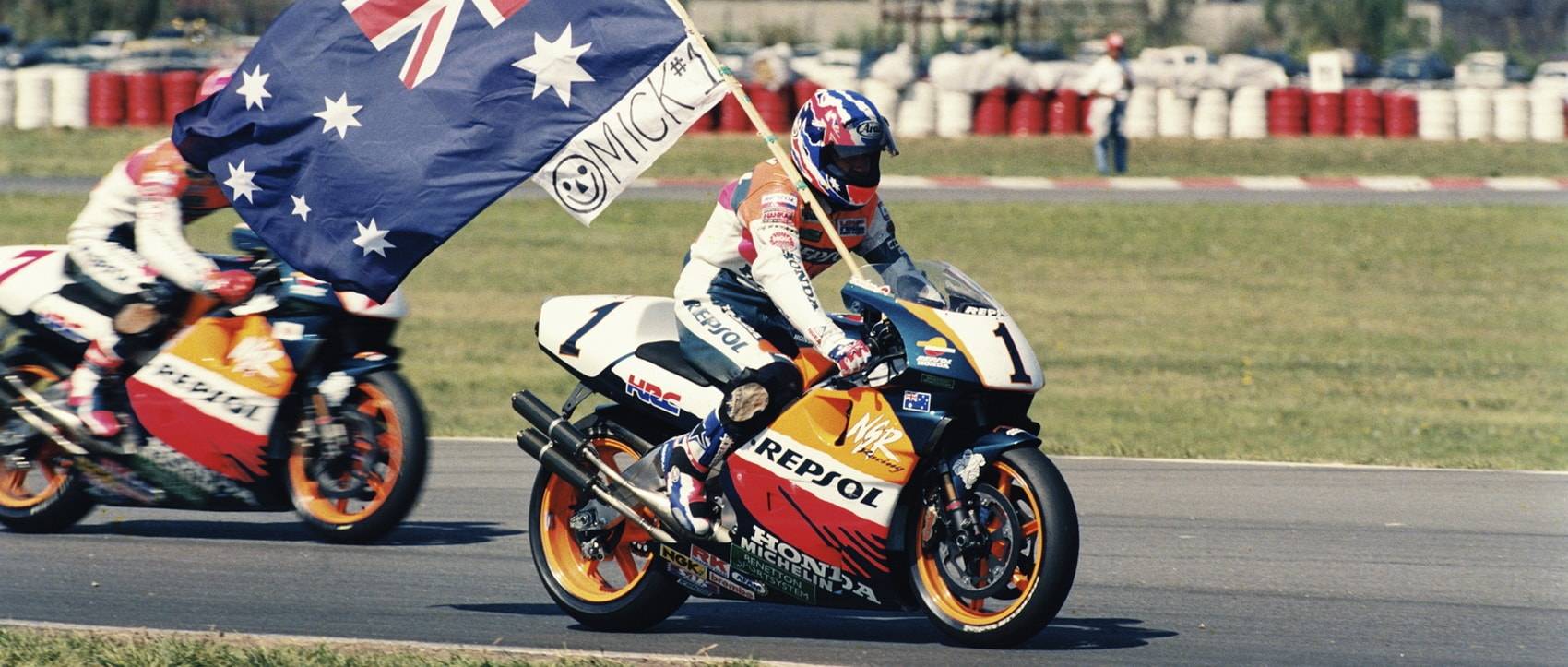 Mick Doohan - A Champion That Almost Wasn't
---
Mick Doohan - A Champion That Almost Wasn't
---
Before he won his first 500cc World Championship in 1994, followed by a consecutive four more, the legendary Australian MotoGP rider Mick Doohan came pretty close to not winning any at all. At one point in his career, he went from fighting on the circuits to fighting for his life.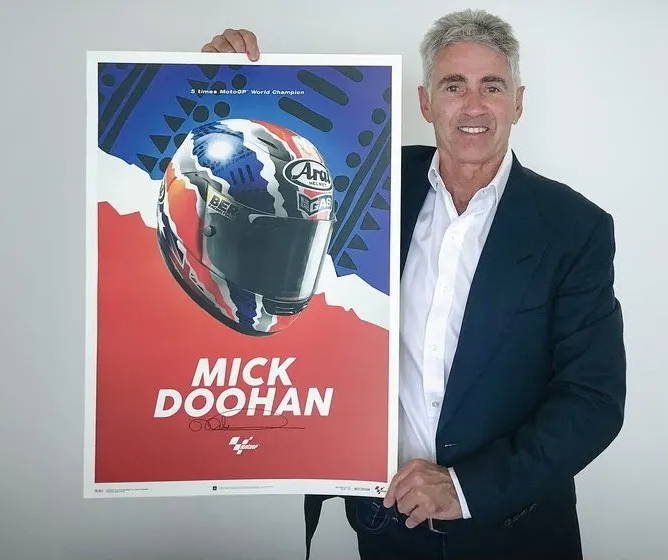 After making a name for himself in the Superbike Circuits, Doohan made his Grand Prix debut for Honda in 1989 and quickly rose through the ranks. In the 1990 season, he placed 3rd overall, followed by 2nd in 1991. 1992 looked to be Doohan's season: Four consecutive first-place finishes in the first 4 races in the season (JPN, AUS, MAL, SPA) followed up by 2 second-place finishes and another first. Leading the standings with 130 total points going into the eighth race of the season, The Dutch TT, Doohan looked to be the clear favourite. Then qualifying happened.
"The crash wasn't anything unusual to be honest, I'd just gone over the start/finish line and apparently they'd put out the red flag out for somebody dropping fluid and I went into turn-one which is about 160 to 180km/h and when I came out the thing snapped sideways and flipped me off and over the top." - Mick Doohan (wheels/whichcar.com.au)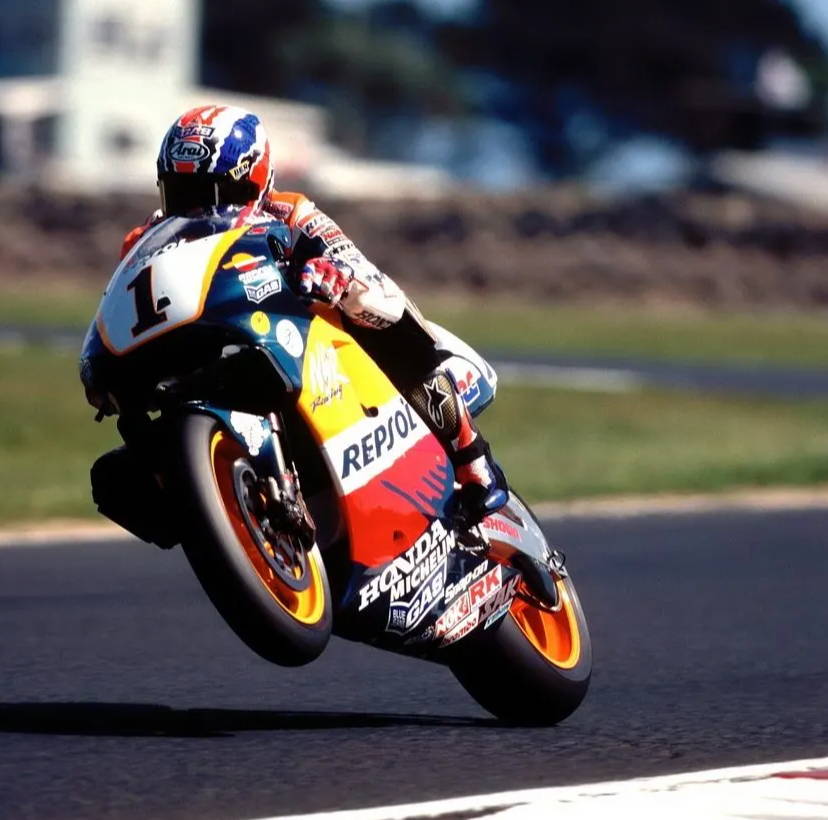 Doohan had suffered a double spiral fracture on his right leg. For any other person, this would mean weeks of rest followed by more for recovery. But leading by only 65 points with 5 races remaining, Doohan had other plans: "What about if we bolt it [the bones] together?" a question that he posed to the then Chief GP medical officer, Dr. Claudio Costa. Costa agreed that doing so would give Doohan the opportunity of returning in time for the next race, and ultimately giving him a fighting chance of winning his first World Championship.
After Doohan opted to have the surgery in the Netherlands, rather than in the UK or US, things went from bad to worse. Being left in sub-standard conditions after a botched surgery by a seemingly "incompetent" Dutch surgeon, the observing Dr. Costa had just cause to worry for both Doohan's leg and life. Knowing that something was wrong, Costa pleaded for the surgeon to listen to him. Finally, after many heated arguments, Costa convinced the attending staff to look at Doohan's leg again.
"Midnight that night I was rushed into emergency surgery and they cut me from the back of the knee down to the ankle, across the foot and up the front. Chronic gangrene; it wasn't there yet but it was starting."
Upon hearing the staff discuss a possible amputation, Costa's quick-thinking arranged for both Doohan and another rider, Kevin Schwantz, to be immediately removed from the facility via medical aircraft. Had it not been for the Chief GP Medical officer that stayed by Doohan's side since the beginning of this series of catastrophic events, Doohan would have most certainly lost his leg.
"The long and the short is that he [Costa] saved my leg, which I'm thankful for, but I was in a rush to come back so he stole some skin from other parts to place over my legs."
After undergoing corrective surgeries that included pins, carbon fibre hoops, and steel bars to help the bones heal correctly, Doohan was back on his bike in time for the Brazilian GP, just a short six weeks later. In a comeback nearly impossible to fathom, both physically and mentally, Doohan pushed through the last two GP's and finished the season in second place - missing first by only "about four points."

It was through sheer determination and grit - combined with a desire to win and a passion to never give up - that pushed Doonhan not only to finish the '92 season, but to go on to win 5 subsequent 500cc World Champion titles; ultimately making him one of the best MotoGP riders in the history of racing.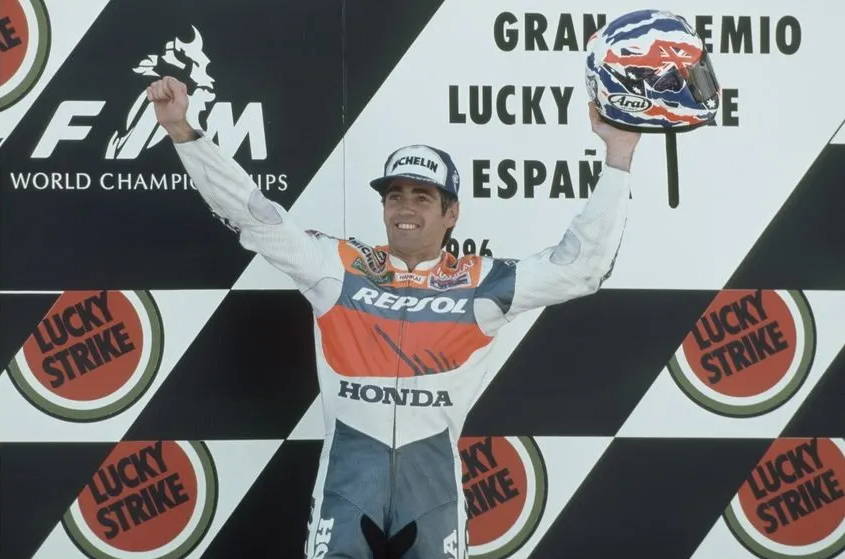 That is why we now celebrate his achievements with our Helmet Design Poster featuring his iconic Arai striped helmet designed by Aldo Drudi with patterns paying homage to Doohan's motherland. You can read more about it in our Press Release.
Special offer: First 50 Mick Doohan poster orders will receive a poster HAND SIGNED BY MICK HIMSELF. Only 50 in stock, buy while supplies last!