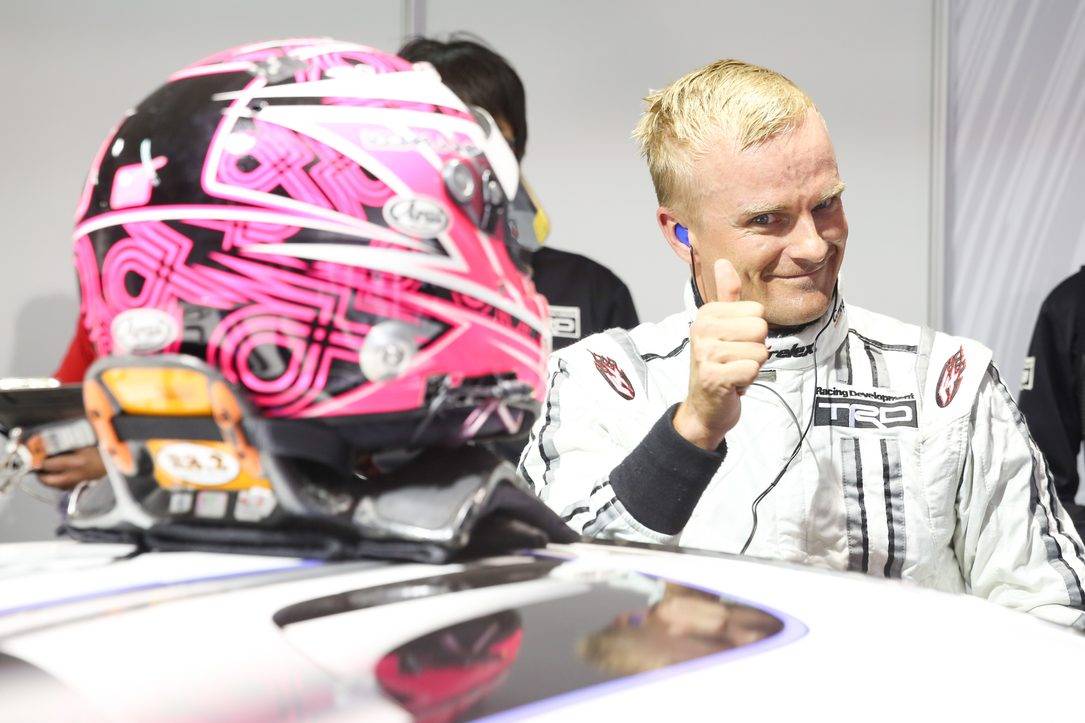 The Finnish Speedster: In conversation with Heikki Kovalainen
---
The Finnish Speedster: In conversation with Heikki Kovalainen
---
One of the few positives in this difficult time when most of the world is in 'lockdown' is that Automobilist's racing ambassadors have time to chat. We caught up with Heikki Kovalainen, who is meant to be racing in Japan's Super GT series as well as driving for Toyota in the Japanese Rally Championship, but is currently at home in northern Finland. In a recent video interview, we asked the former Formula 1 star questions that fans and followers were most eager to know.
Automobilist: How's life in lockdown Heikki?

Heikki Kovalainen: At the moment I'm in North Finland in our winter-summer cottage. Up until three weeks ago I was still in Japan, preparing to go racing, as the Super GT season there was one of the last to be postponed. When that and my rally programme got cancelled, I was just able to return to Finland before it went into lockdown. It was a long trip, 38 hours door to door including an 840 kilometre drive from Helsinki to here! It's a nice location and I've been able to go outdoors, as it's very quiet with hardly any people around. It's a nice place to be isolated really.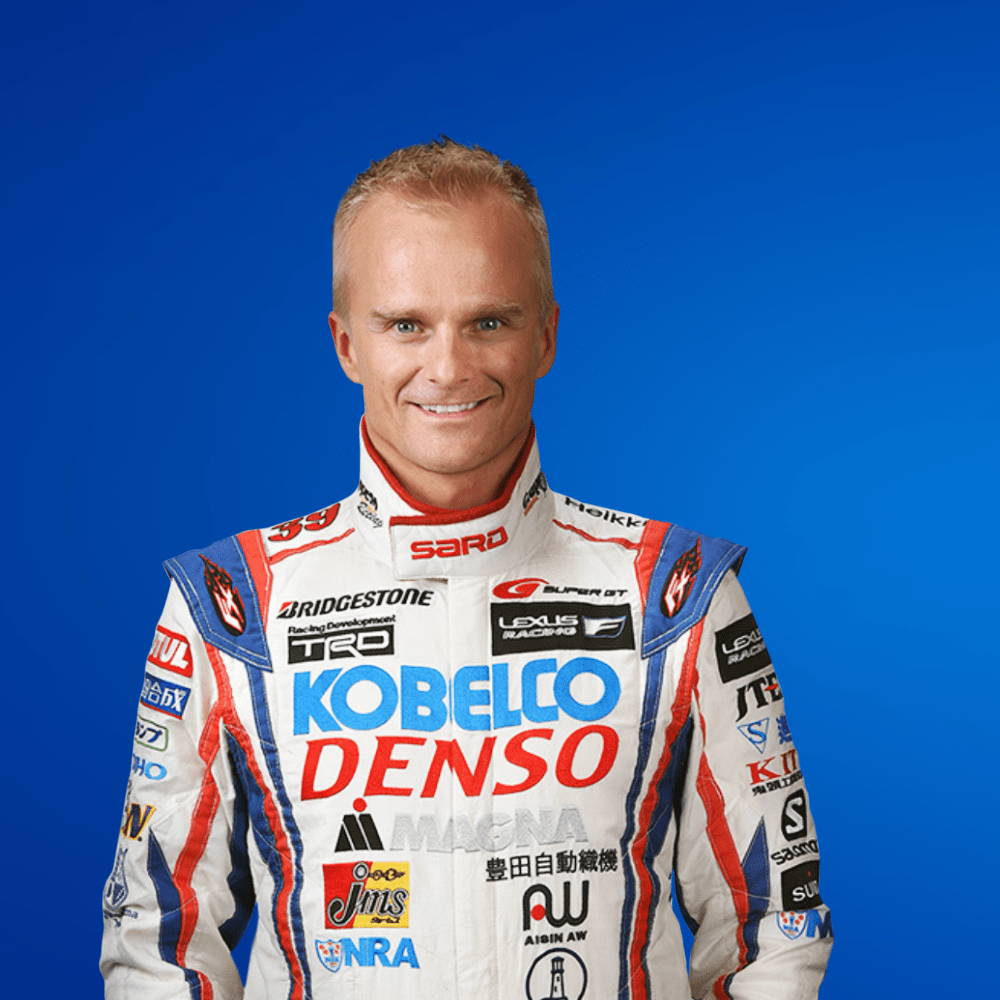 Automobilist: How are you spending your time?

Heikki Kovalainen: I see many drivers have got into Sim racing. I used to do that a few years ago, but now I've just focused on working out, putting in the training hours to make sure I'm fit and well. Given all the years I've been racing, if I can't handle a few months or even a year without racing, then I think it might be time to move on and do something else! When we start again it will be straightforward thanks to all my experience and the years I've been in this business. My wife is a sports psychologist and even though I always tell her I don't need any 'lessons', I think quietly she know how to pull the right strings and keep my mind in the right place.
Automobilist: One of our followers wants to know what you recall about your 2010 move from McLaren to Team Lotus.

Heikki Kovalainen: It was a huge step in many ways, a huge step backwards from one of the most established teams, McLaren, with the best facilities, best people, best drivers. It was a hard landing, I didn't expect it to be quite that hard! I didn't realise we were going to be 4 or 5 seconds off the pace. It was a small but well organised team with some good people and it had prospects I thought. The first year was tough but I could see they had a target and were serious about it. But the owners didn't see the progress they expected and then in my third season there, it started to go downhill. For me personally, the McLaren years didn't work out how I had hoped for, especially the second half of the second year. I was mentally quite drained, quite worn out. It was tough to hang on to Lewis ( team-mate Hamilton.) He was just that tiny bit faster. I had to stretch all the time, trying to beat him. It's tough when you're stretching for a year and a half, so it started to get in my head a little bit. Rather than focusing on my own performance and maximising things on my side of the garage, in fact my performance dropped and I think McLaren had no choice but to look for someone else. For me, it was better to go back a couple of steps and start from the beginning again. In fact, in the years at Lotus - Caterham eventually - I felt I became a better driver. I was able to handle the whole circus better and I became a stronger driver there. I thought my performances were better at times than they were at McLaren but it's hard to prove that when you're finishing 17th, but it was a good experience.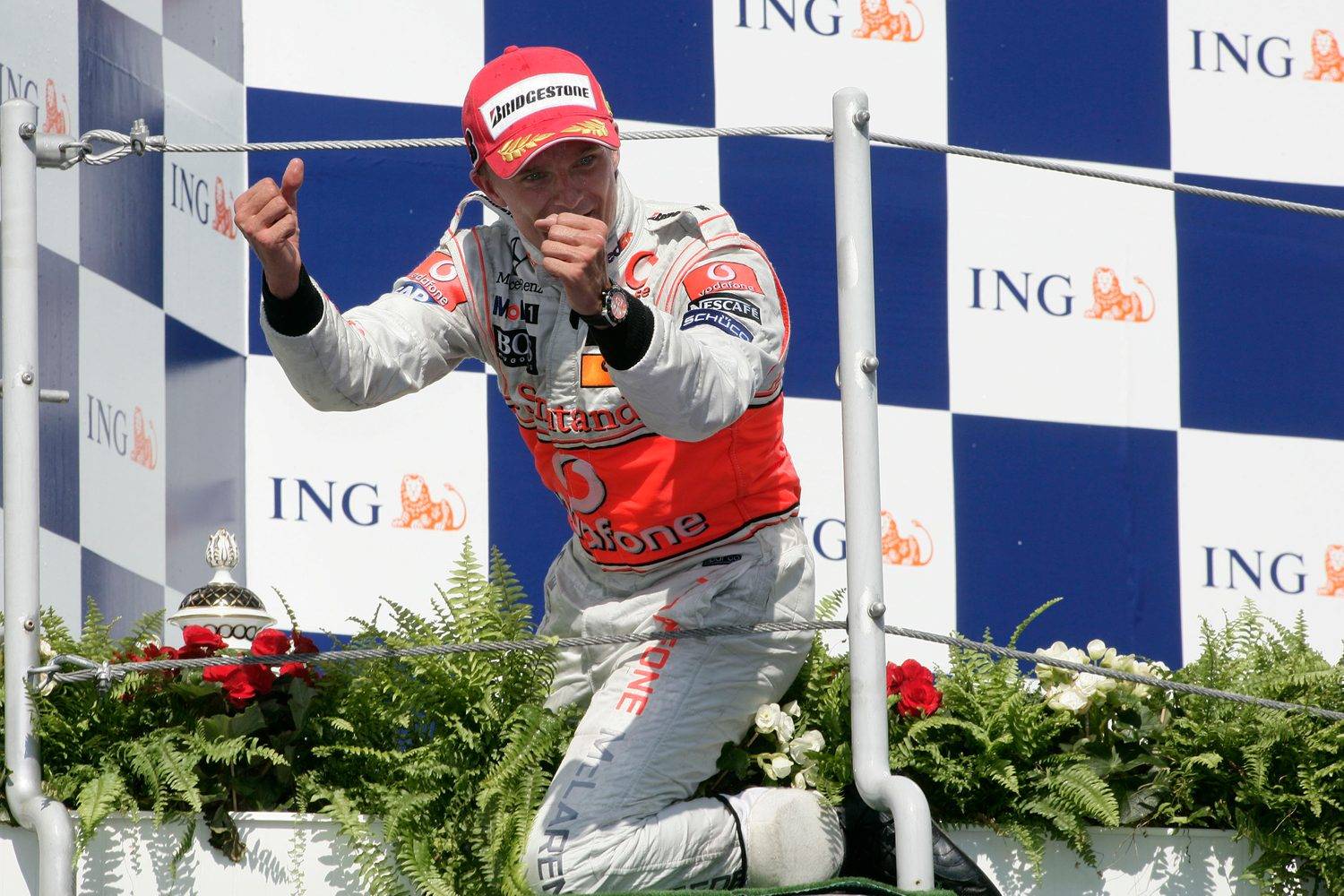 Automobilist: One of your F1 highpoints had to be that win in Hungary. How vividly do you remember August 3rd 2008?

Heikki Kovalainen: I remember it very well. I didn't - and I still don't - think it was one of my best performances. In fact, I was a bit lucky in that race and should have finished third. Massa should have won and Lewis probably should have been second. Lewis had a puncture. In fact, all weekend he was struggling with the front tyre wear more than I was so in fact he was on a different strategy. I think he was on a three-stop strategy and I was on a two-stop strategy. A front tyre exploded, the left front tyre I think, and he dropped out of contention and then I was comfortably running behind Massa and I thought, "I'm going to finish second." Then I saw his engine go three laps from the end and I won the race. The thing I remember most is when (McLaren team boss) Ron Dennis came on the radio and said. "Welcome to the winner's circle." That was a nice radio call from Ron.
Automobilist: What most fans seem to remember about your Team Lotus days was the time you had to put out a fire on your car in Singapore in 2010. Did that sum up those years for you!?

Heikki Kovalainen: I didn't realise the fire was that big after oil or petrol got on the exhaust. Then it just crossed my mind when the car was on fire I thought that it was better to be on the main straight rather than in the pit lane just in case it exploded, as there were lots of people in the pit lane so I managed to roll it on the main straight. There was one of the Williams mechanics with a fire extinguisher so I took it from him and put the fire out. But thinking back now, I should have let the car burn - it wasn't a nice car, I should have just let it burn and hopefully got a better one for the next race!
Automobilist: What would you have done if you had not become a racing driver?

Heikki Kovalainen: I think one thing that I could be doing would be flying. I've always been in to flying aeroplanes and watching aeroplanes. In fact, I used to fly a helicopter a few years back. I actually completed the Private Pilot Licence course when I was racing in England before the Formula 1 days. I haven't flown now for quite a few years and I think I would need to revalidate my license if I wanted to fly. But I could be flying, whether it be a helicopter or fixed wing I don't know. A fighter pilot, that would be quite cool I think.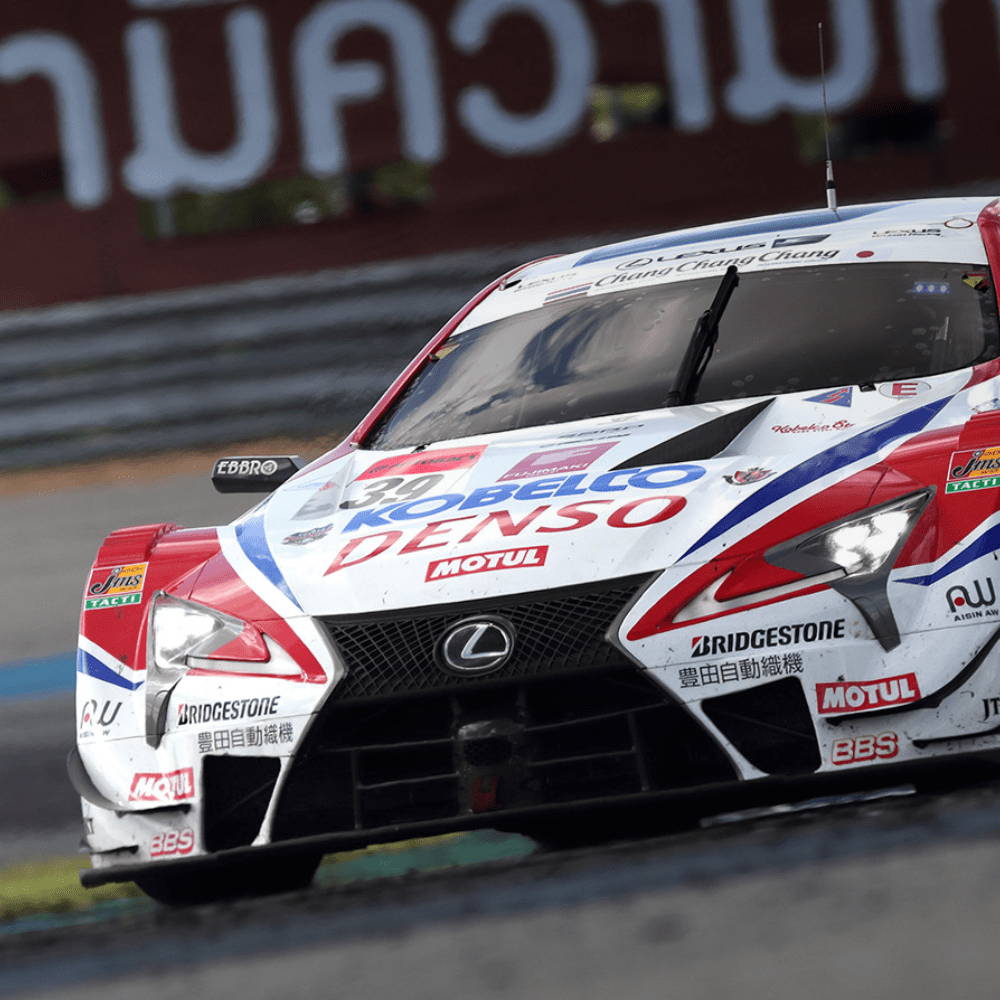 Automobilist: Your racing life takes place in Japan these days. Is it very different to your time in F1?

Heikki Kovalainen: Racing itself in Japan is not that different to anywhere else. The principles are the same. However, the race format in Japan in Super GT is slightly different to anything else in the motorsport world. It's kind of like sprint racing but it's actually somewhere in between sprint racing and endurance racing. We have two drivers in a team so we share a car with a teammate but each stint is pretty much a sprint. The biggest difference for me when I moved from single-seaters to GT cars is the fact that the GT car is heavier. The engine is at the front so the chassis dynamics are quite different. The front of the car is quite lazy compared to single-seaters and compared to a Formula 1 car. That moving and rolling feeling and having a lazy front, was something quite different to what I was used to. It took a while for me to get the hang of it. I needed to change a little bit and adapt a bit more to that kind of car dynamics. I think I've got my head around it better now.
Automobilist: We've all seen the crazy enthusiastic fans at the Japanese Grand Prix. Do you get the same thing in the Super GT series?

Heikki Kovalainen: The fan culture is at the centre of the race weekends in Japan and it is a very important aspect for all the car manufacturers that are involved and a lot is done to attract families to come and see our races. We have areas for the kids to play and a pit walk just for kids and families. One big aspect of the racing in Japan is to look after the fans and make sure they enjoy the show. It's kind of how it should be. They put a lot of effort in to make it work. I've enjoyed it. The fans are very fanatical in Japan. They follow a particular driver or a particular team regardless of where they are on the grid. Front or back, they keep supporting you year after year and they are very dedicated. In fact, I've got fans that have become friends from 20 years ago after I first met them in Macau. The fans are really cool in Japan.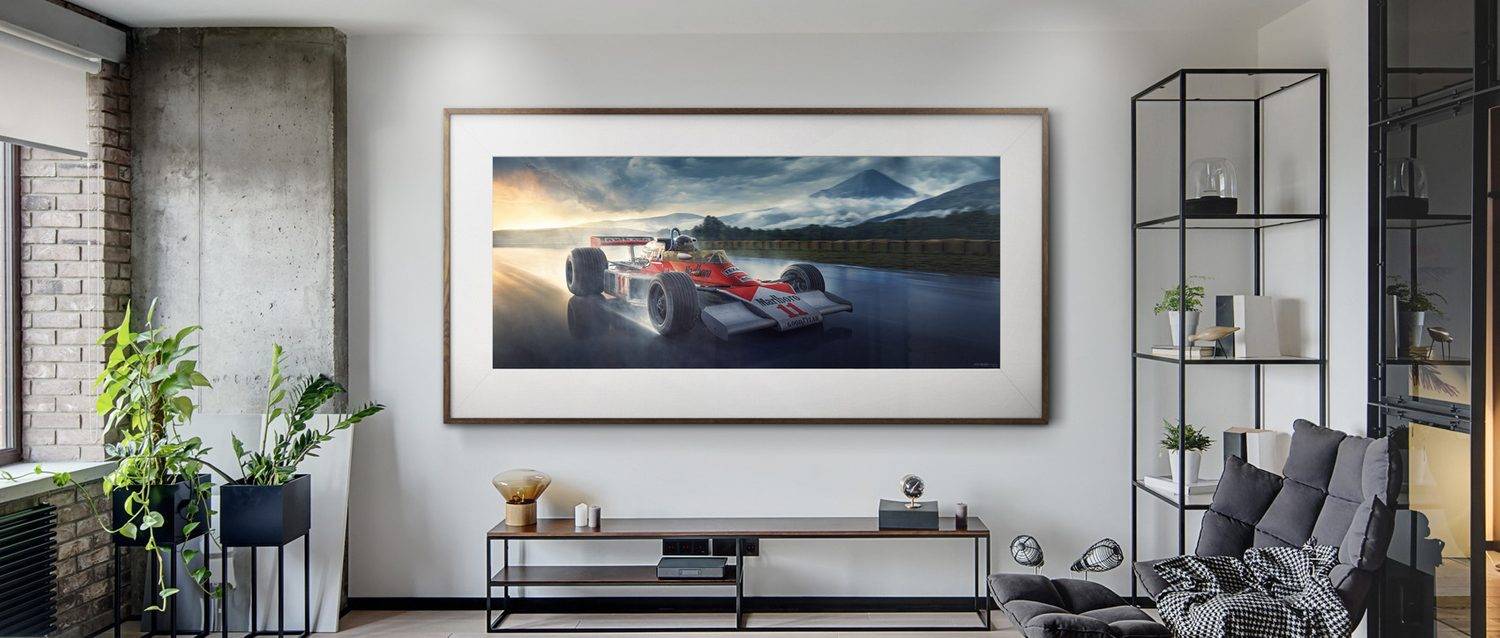 Automobilist: We can see that in your home you have one of our pieces, showing James Hunt winning the world championship at the Fuji circuit in 1976. Why did you choose that?

Heikki Kovalainen: Of course I'm a fan and I know all about what Hunt achieved and he was a very charismatic person, but the reason I chose this image is that it's actually the Fuji race track that means a lot to me. The first time I came to Japan as a test driver for Renault we had an event at Fuji. And in 2007, my first podium in Formula 1 was at Fuji. I finished second behind Lewis in that chaotic, rainy race. Then I had a chance of winning there again in 2008 with McLaren. I was running third but my gearbox went. I was just sitting behind the two in front waiting for them to pit and hopefully do a couple of quick laps to pass them at the pit stop. My first Super GT podium also came in Fuji in 2016. So I have a lot of memories from Fuji and this one is a victory for James Hunt next to Mount Fuji at Fuji Circuit so that's the reason I picked this.
This interview was edited and condensed for clarity.
Images courtesy Hoch Zwei / Automobilist