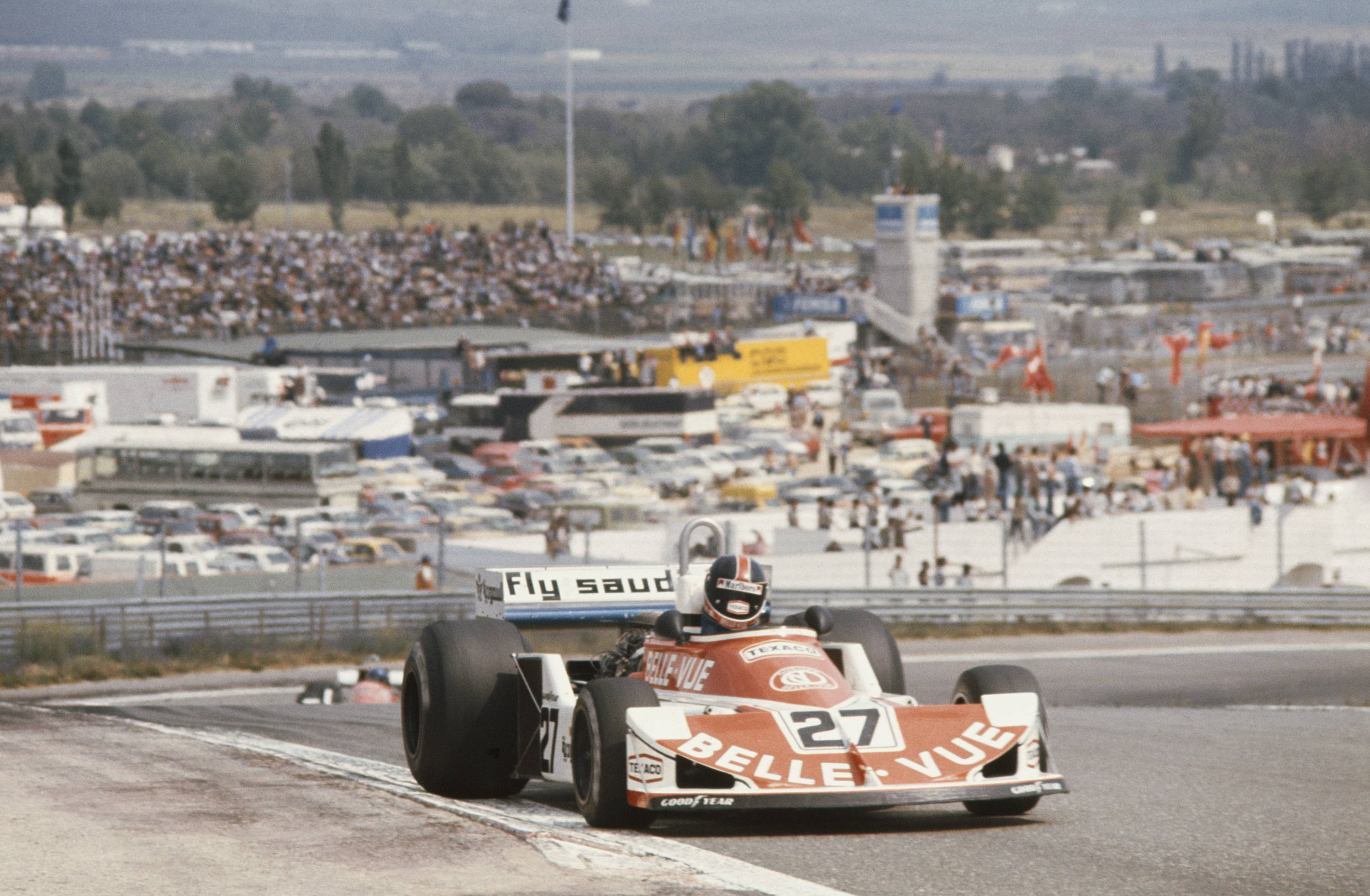 Williams: History, Success and New Beginnings

---
Williams: History, Success
and New Beginnings
---
The Williams name is inextricably associated with Formula 1 history and even though family involvement has now been relinquished, the squad continues to fight with the ambition of rekindling its glory days.
Sir Frank Williams' desire to compete in Formula 1 had been in evidence through the 1960s and 1970s, as his eponymous team attempted to make it on a wing and a prayer. When that venture failed Williams persevered and went again, founding Williams Grand Prix Engineering, recruiting the young and acerbic Patrick Head as designer.
It entered 11 grands prix in 1977 with Patrick Neve behind the wheel of a March 761 but from 1978 became a fully-fledged constructor, with Williams' previous experience yielding dividends as he tapped new sources of economic support. A year later Williams was already a grand prix winner, courtesy of the Frank Dernie-designed FW07, with the maiden triumph fittingly arriving on home soil at Silverstone. Rather than being a one-off aberration it opened the floodgates. Come 1980 Williams joined the likes of Ferrari, McLaren and Lotus in becoming Formula 1 World Champions, with Alan Jones steering the team to glory, capping a remarkable rise in just a handful of years.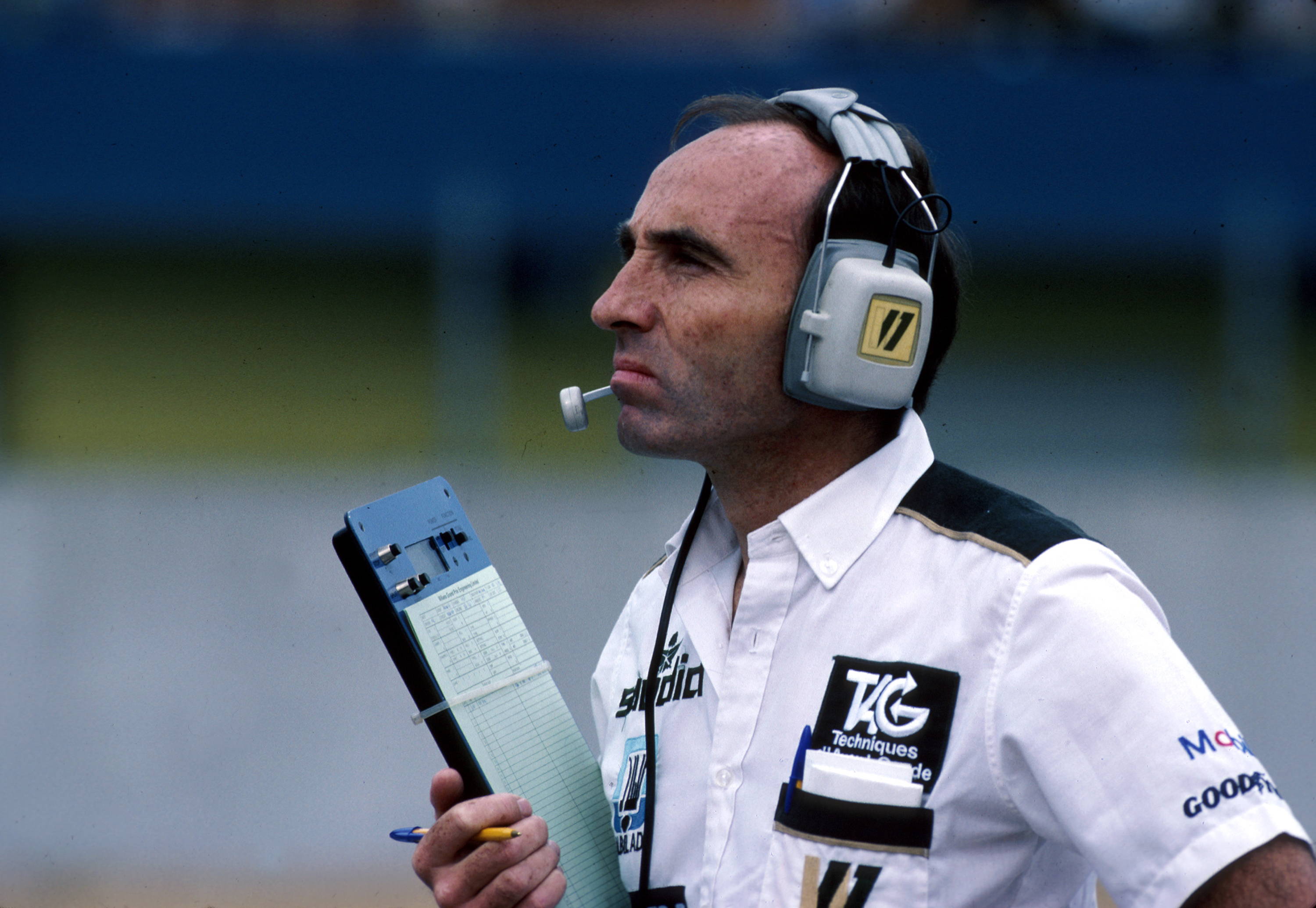 Sir Frank Williams' desire and determination have been the cornerstone of Williams' success and long outing in Formula 1. Image courtesy Motorsport Images
That title proved the catalyst for a golden era of success in which the team measured triumph with tumult, as Sir Frank's personal tragedy came to define his legacy and that of the operation itself. Sir Frank, who had been a keen athlete and was known for running grand prix circuits during race weekends, sustained life-changing injuries in a car crash in France in early 1986. He remained confined to a wheelchair but steadfastly retained his stewardship of his team. The family connection was keenly felt during Sir Frank's recovery and his return to the paddock mid-season at Brands Hatch sparked emotional scenes, with devoted wife Ginny collecting the Constructors' trophy after a 1-2 finish in front of partisan home support.
That race was won by Nigel Mansell and the Brummie epitomised the archetypal Williams racer. Mansell gained a legion of fans with his hard-charging approach and slotted in at a team renowned for its patriotism, becoming an icon of Formula 1 through the late 1980s and early 1990s. Near-misses and setbacks only heightened the sense of underdog spirit paying off when everything finally clicked. Williams had always been pioneers in the technical department but in 1992 the team delivered the FW14B – one of the most advanced in the history of Formula 1. A dream team of Head, and rising stars Adrian Newey and Paddy Lowe, constructed a car featuring ground-breaking active suspension and a semi-automatic transmission. The result was devastating, particularly in the hands of Mansell, who was at times able to lap several seconds faster than the opposition. Mansell's title triumph ended Britain's 16-year wait for a World Champion as he and Williams broke long-standing records for most wins, poles and points in a season.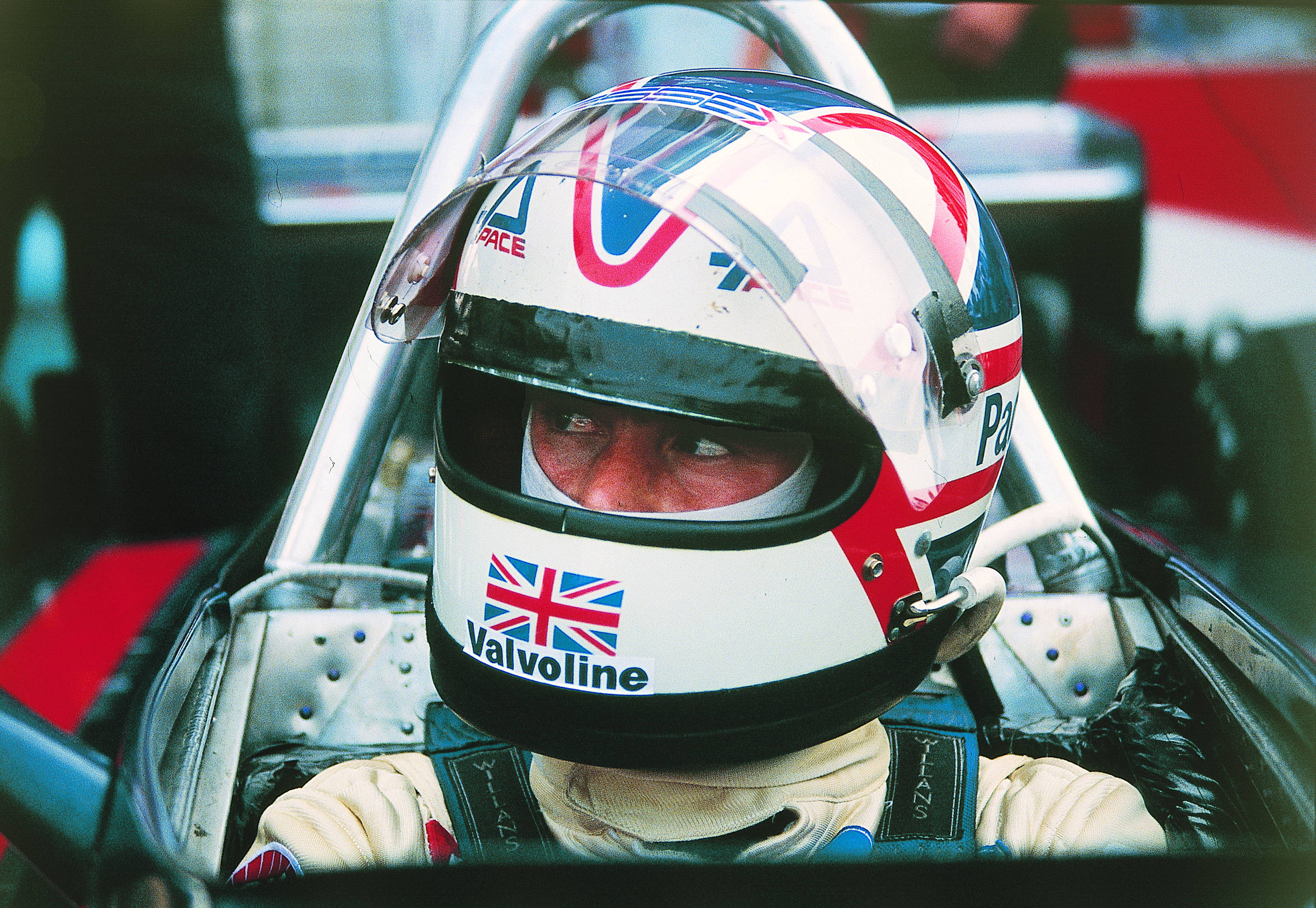 Formula 1: World Championship in 1980, Nigel Mansell. Images courtesy Hoch Zwei
---
Formula 1 Monaco Grand Prix on 31.05.1981 in Monte Carlo. Images courtesy Hoch Zwei
---
Even amid periods of decline and uncertainty Williams continued to fight while remaining true to its ethics, retaining its independent spirit, and refusing to allow costs to spiral out of control. Under the tutelage of Sir Frank's daughter Claire the outfit returned to front-running contention under revised regulations and once more sought out rising stars, including the likes of Valtteri Bottas, Lance Stroll and George Russell. Fittingly, in 2019, it handed a return to Robert Kubica, whose story drew parallels with Sir Frank, having also had his life altered by a severe accident. Realising Williams' long-term prosperity was best-served under a fresh regime the family sold up in mid-2020 to Dorilton Capital, who kept the team at its Grove base, and has invested in new facilities and personnel, while staying true to their word by retaining the Williams name.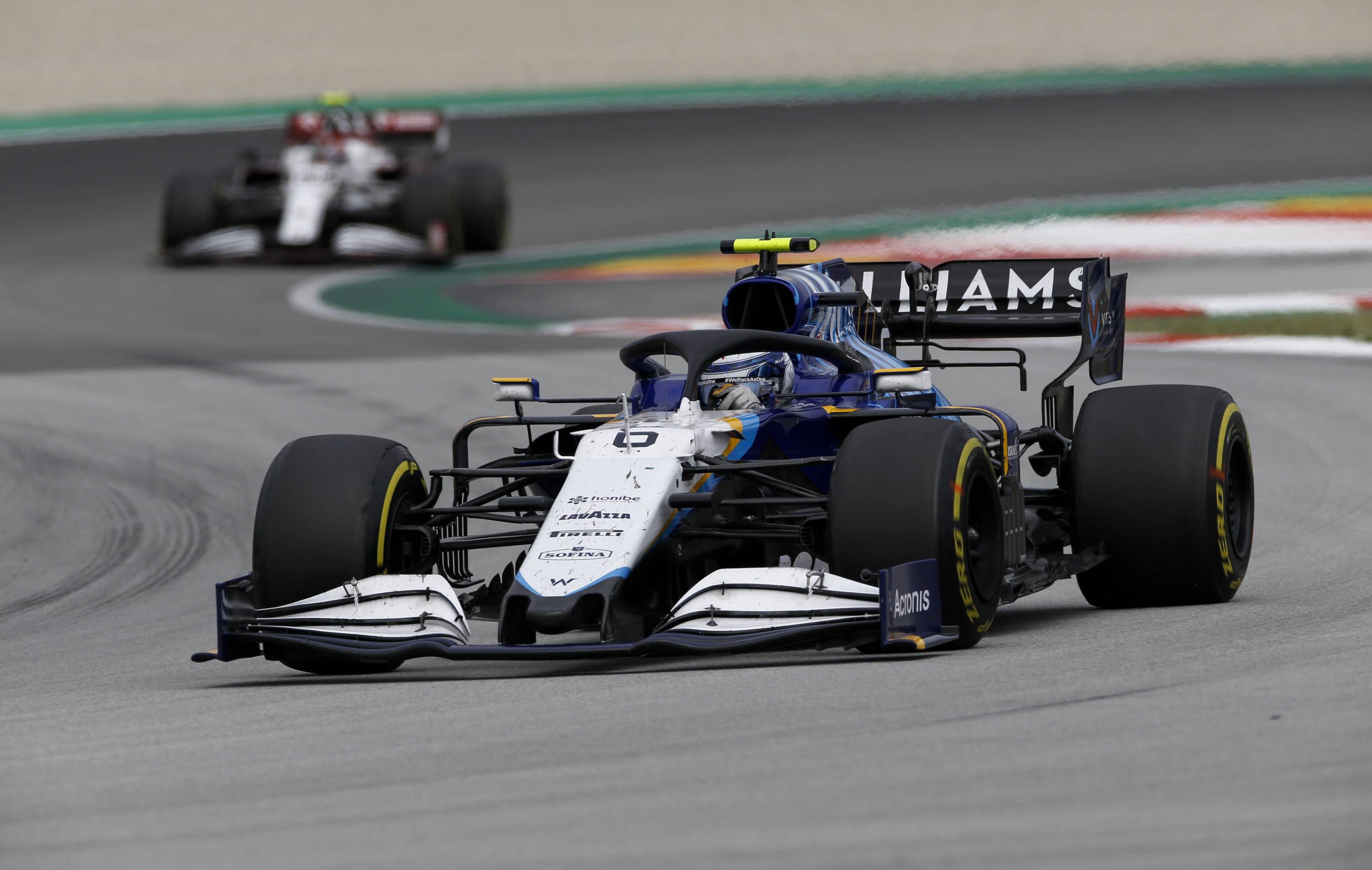 George Russel in Barcelona on the Formula 1 Aramco Gran Prix in 2021. Images courtesy Hoch Zwei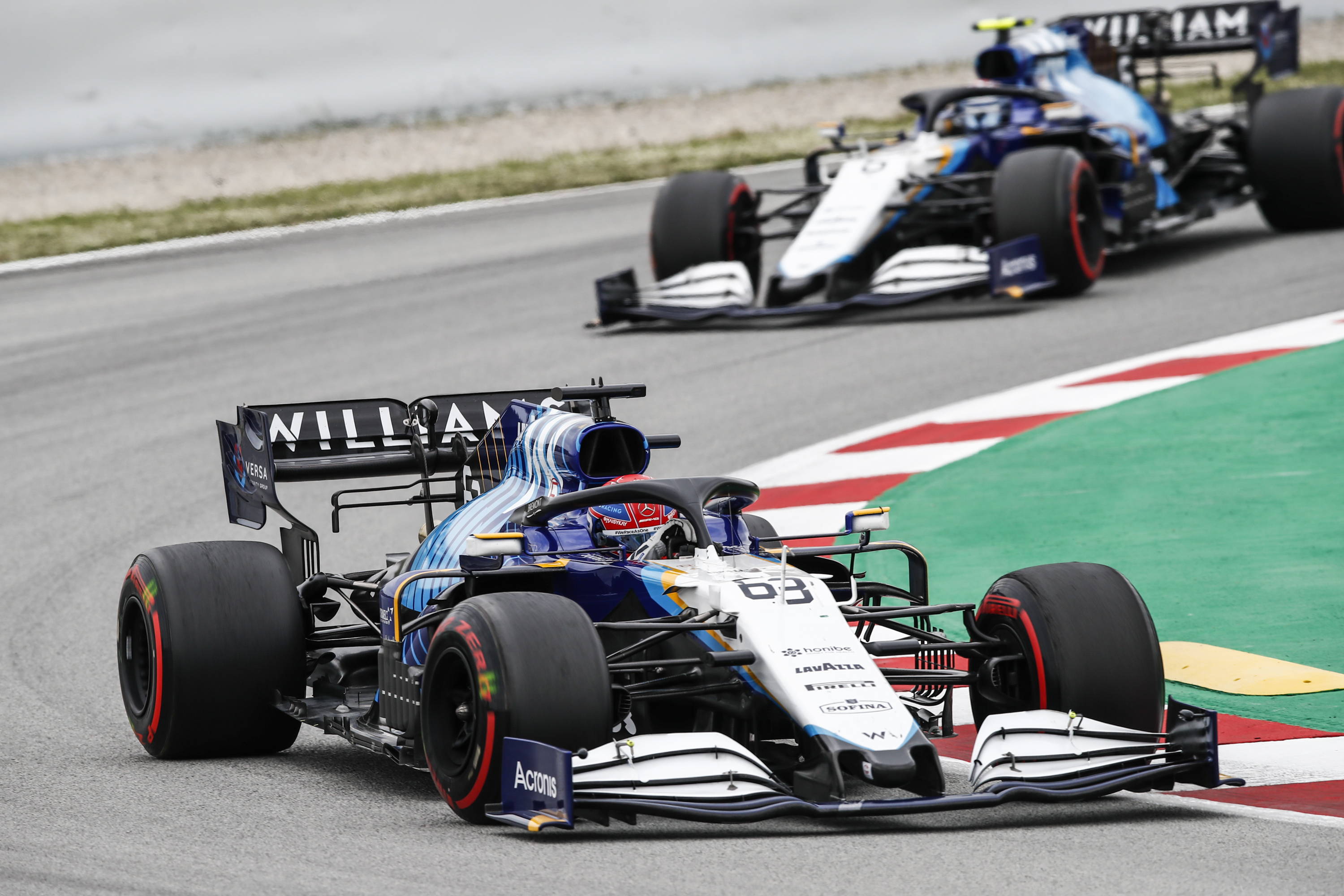 George Russel in Barcelona on the Formula 1 Aramco Gran Prix in 2021. Images courtesy Hock Zwei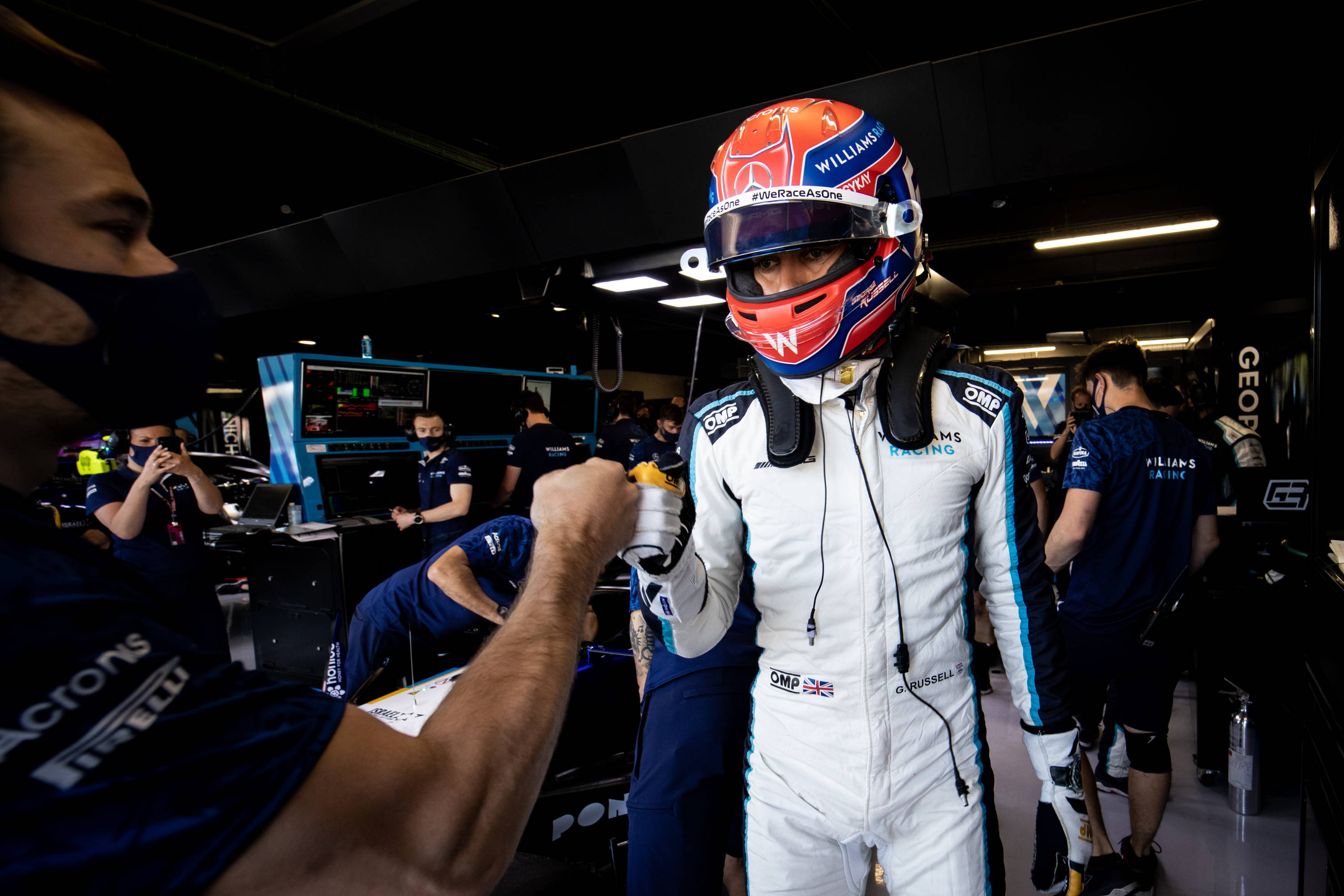 George Russel in Barcelona on the Formula 1 Aramco Gran Prix in 2021. Images courtesy Hock Zwei
Short-term goals have been reassessed and so for the time being there will be no addition to the 16 championships and 114 victories obtained in the team's 41-year history. But with fresh investment and a revitalised atmosphere Williams has the tools in its armoury to re-emerge as a Formula 1 contender once more.
---