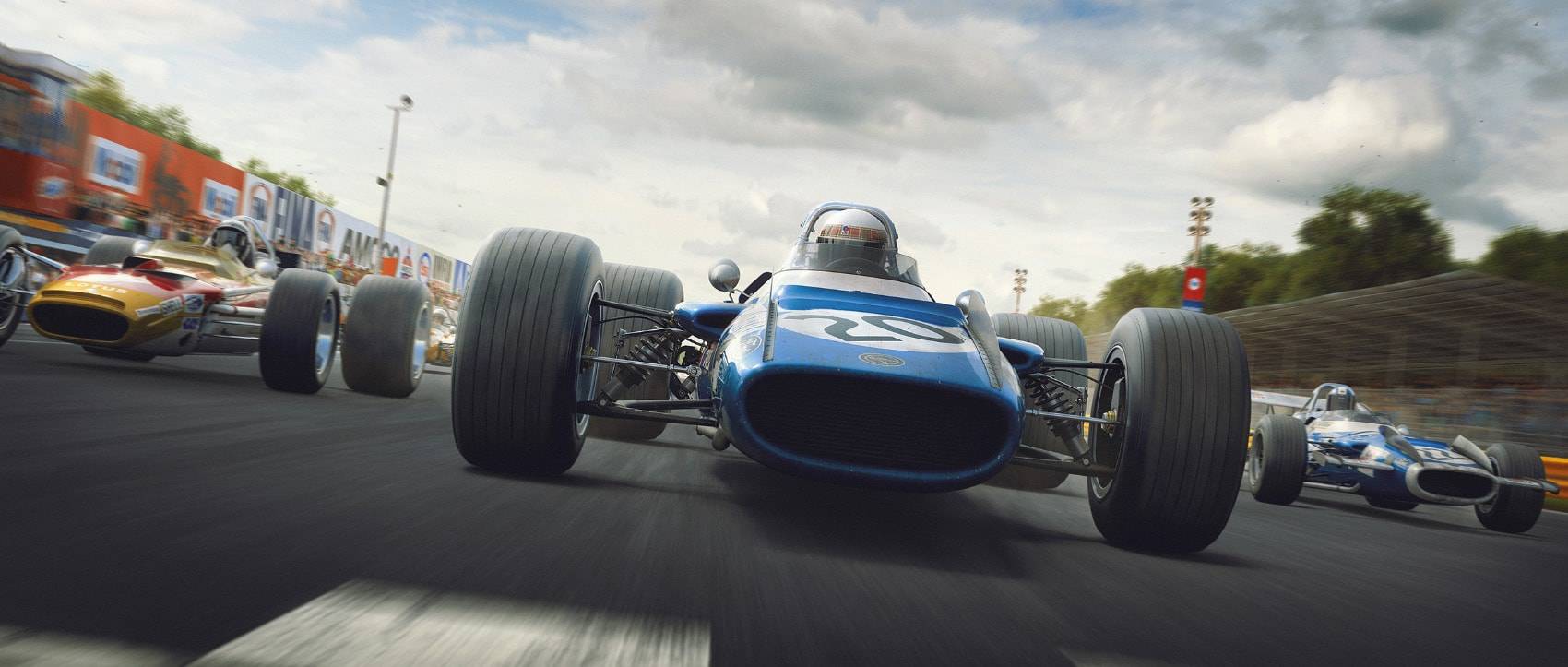 Sir Jackie Stewart in Monza 1969 - The Scot's Italian Job
---
Sir Jackie Stewart in Monza 1969 - The Scot's Italian Job
---
On September 7, 1969, 50 years ago today, Sir Jackie Stewart clinched his first Drivers' World Championship Title at Monza with three races of the season remaining. Fighting for the coveted first-place position came down to timing, gear ratios, and top speeds, as the final laps of the 40th Italian Grand Prix left onlookers on the edge of their seats.
With the final 8 laps of the 68 remaining, it all came down to what looked to be a battle between the Matras and Lotus drivers: Stewart, Hill, Rindt, Beltoise and McLaren trailing in fifth. At lap 61 Beltoise overtook Rindt, only to be passed by him on lap 63 as he took second behind Stewart and moving Hill into third.
A drive-shaft failure forced Hill to retire on lap 64, allowing McLaren to take fourth behind Beltoise. On lap 65 while Stewart let Rindt lead into the Lesmo corners, McLaren was able to manoeuvre himself into third place. On lap 66, Beltoise took back third place and the four cars were nose-to-tail. With tensions rising and speeds averaging over 236 k.p.h., no one even noticed that Ickx pitted with a lack of fuel.
Stewart was leading at the Curva Parabolica, with Rindt, Beltoise, and McLaren, dead on his tail. On the last lap one by one, they all filed into the Lesmo Corners, with Rindt taking the lead. Stewart re-took him the Variante Curve, but it was not for long. At the last corner on the Parabolica, Beltoise overshot too wide, hindering Rindt and allowing Stewart to cut across to the inside. Leading out of the corner, the final straight was a dead sprint for all four of them.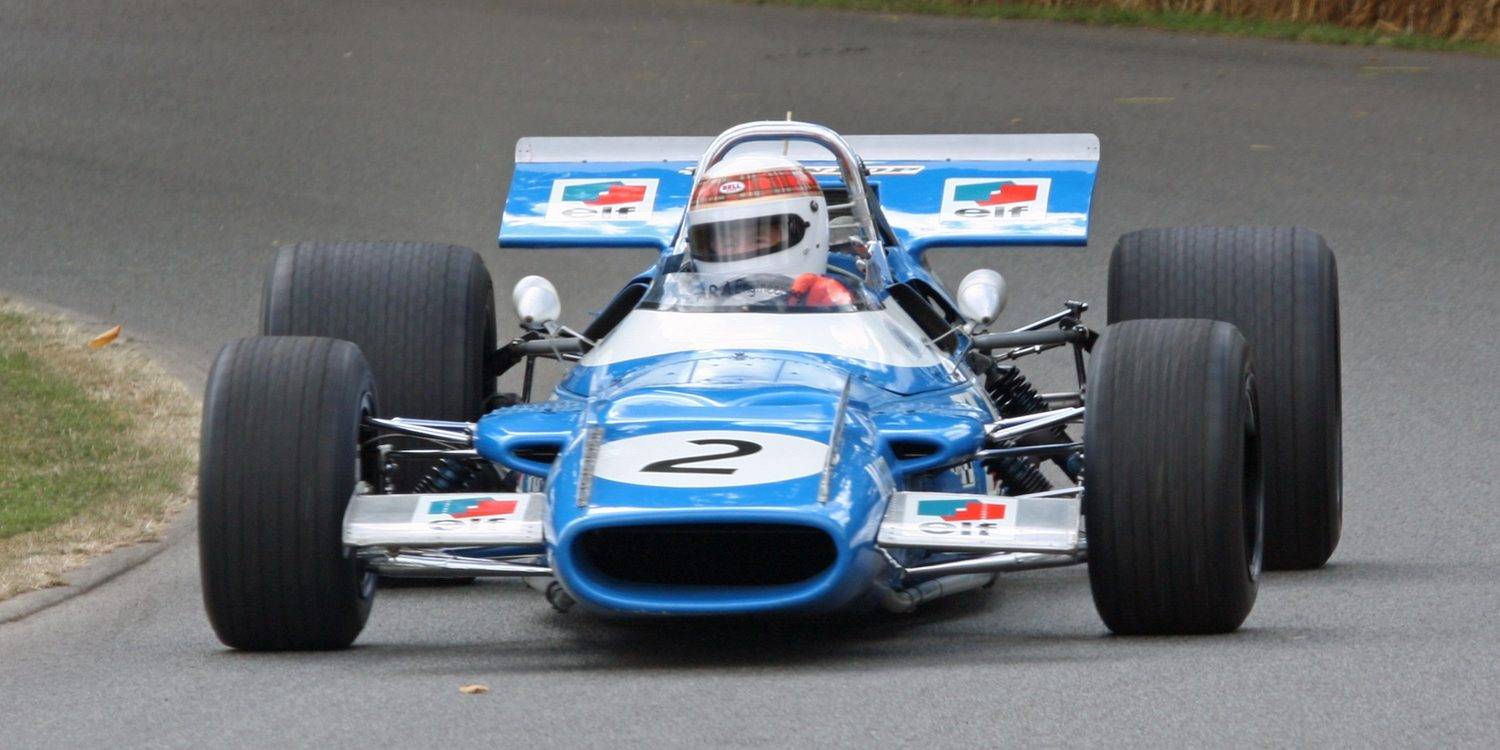 With Rindt on his right, Beltoise on his left and McLaren trailing Rindt, the Flying Scot led them over the line in the closest finish for four cars ever witnessed in a Grand Prix. The time-keepers estimated that nineteen-hundredths of a second covered the four cars. It was later confirmed to be the closest 1-2-3-4 finish in Formula 1 racing history, with Jackie Stewart crossing the finish line at 1:39:11.26, followed by Rindt at +0.08, Beltoise +0.17, and McLaren in fourth at +0.19.*
We had a gear ratio that took me across the line before I had to change gear. We spent two and a half days getting it right - and that's what won the race." - SJS, 2019 Automobilist Interview
Automobilist faithfully recreated this historic scene in meticulous detail to produce a unique artwork in its signature manner that blends 3D models and digital photography to achieve a computer-generated image of awe-inspiring quality. The process took the team of specialist artists, technicians and designers several months.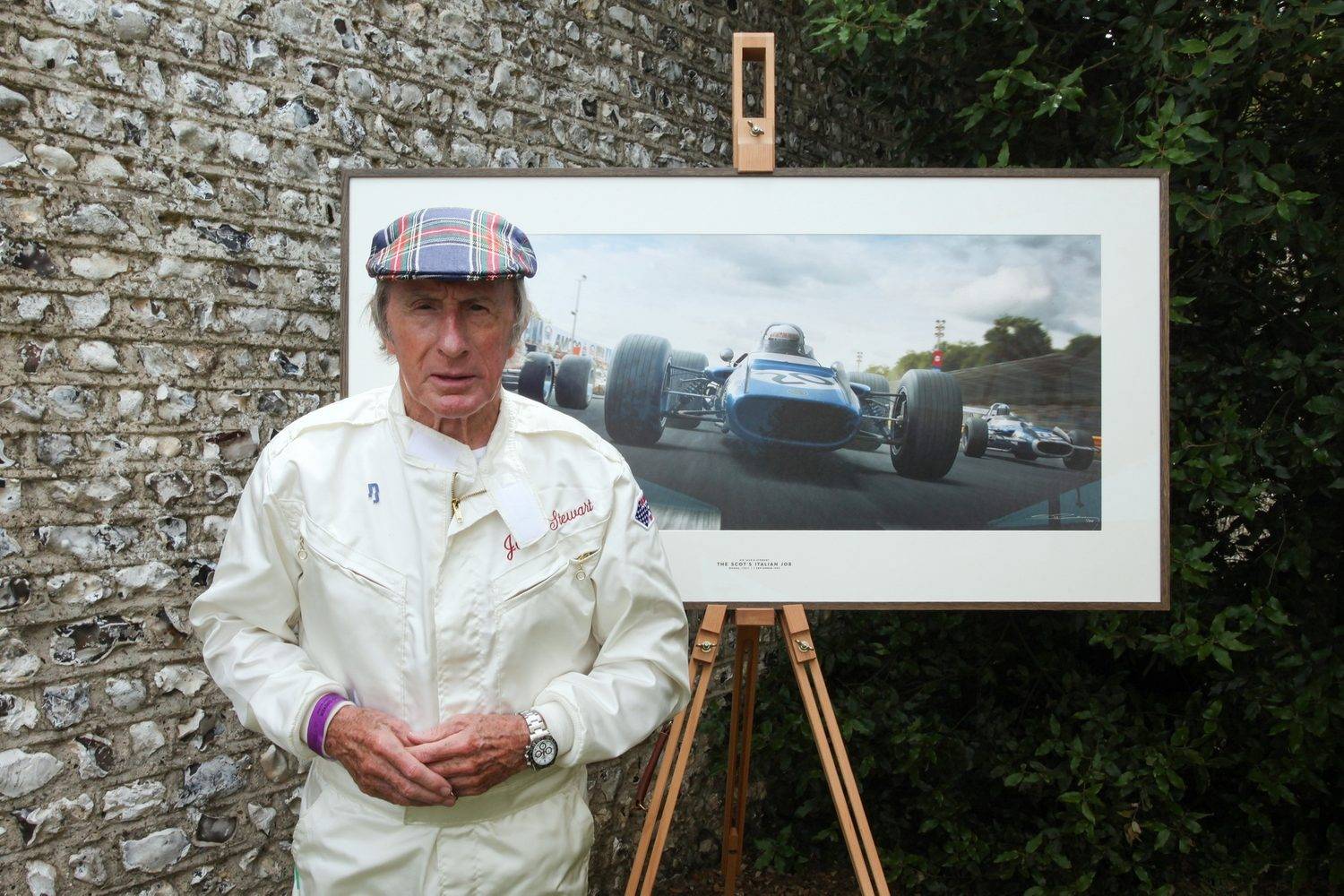 This historical win marked a series of firsts: Jackie Stewart's first of three Formula 1 Drivers' World Titles, the first Manufacturer's Title win for Matra-Ford, and first closest 1-4 finish in Formula 1 history; until it was broken two years later on the same circuit. But perhaps the most interesting of firsts, Stewart's win marked the first and only time a constructor won in Formula One without fielding a works team, as the Matra team was run by Ken Tyrrell.
Stewart has many times praised the hard work and dedication of Tyrell's mechanics, stating that because of them, he was not only able to perform so well, but was able to survive one of the most deadly sports in a time when safety regulations were lacking.
"The car was very good, Matra's engineering was excellent, then the mechanics that Ken Tyrell had were really the best. The very best. In fact, three of them are still with me, still alive, and I always tell everybody that those three people, I'm here because of them. Because I didn't have mechanical failures. I didn't have wheels fall off. So they really allowed me to live until I'm now 80 years of age." - SJS, 2019 Automobilist Interview
*Lap Breakdown:
60: Stewart, Hill, Rindt, Beltoise, McLaren
61: Stewart, Hill, Beltoise, Rindt, McLaren
62: Stewart, Hill, Rindt, Beltoise, McLaren
63: Stewart, Rindt, Hill, Beltoise, McLaren
64: Stewart, Rindt, Beltoise, McLaren
65: Stewart, Rindt, McLaren, Beltoise
66: Stewart, Rindt, Beltoise, McLaren
67: Stewart, Rindt, Beltoise, McLaren
68: Stewart, Rindt, Beltoise, McLaren
Photo credits:
All photos and artworks by Automobilist except photo #1 - Goodwood 2019 - Brian Snelson - Creative Commons Attribution 2.0 Generic