Fine Art Print
Czech Hurricane
Hawker Hurricane - Josef František - Battle of Britain - 1940
Build your own
3D artwork
Created From Scratch
What you see is not a photograph. It is a 3D artwork featuring authentic renderings, all designed and built in 3D from scratch. This is how we capture and recreate moments from modern and historic motorsport in an artwork like never seen before.
Before
After
Recreating moments from modern and historic motorsport, Automobilist is highly recognised for their sophisticated 3D artwork.
Story behind
Josef František in the Battle of Britain
In this composition, Sgt. Frantisek had already left his colleagues shortly after takeoff and was on a solo mission to make his first kill of the war near the coast of Dover: a Messerschmitt Bf 109E-4 piloted by Lt. Detlev Rohwer. The German plane escaped the attack, but eventually crash-landed in the English Channel. Later in the day, Sgt. Frantisek would get his first actual kill—a different pilot in the same model plane, a Bf 109. In the following five weeks, Sgt. Frantisek would add 16 more German planes to his kill list, making him one of the top aces of the Battle of Britain. His streak came to a tragic end on 8 October 1940 when he crashed during landing in Ewell, Surrey. Legend has it that he was trying to impress his girlfriend with an acrobatic approach when it happened. True or not, it's true to his story—the story of a man who lived like a tempest and died in a Hurricane.
Configurator
Build Your Own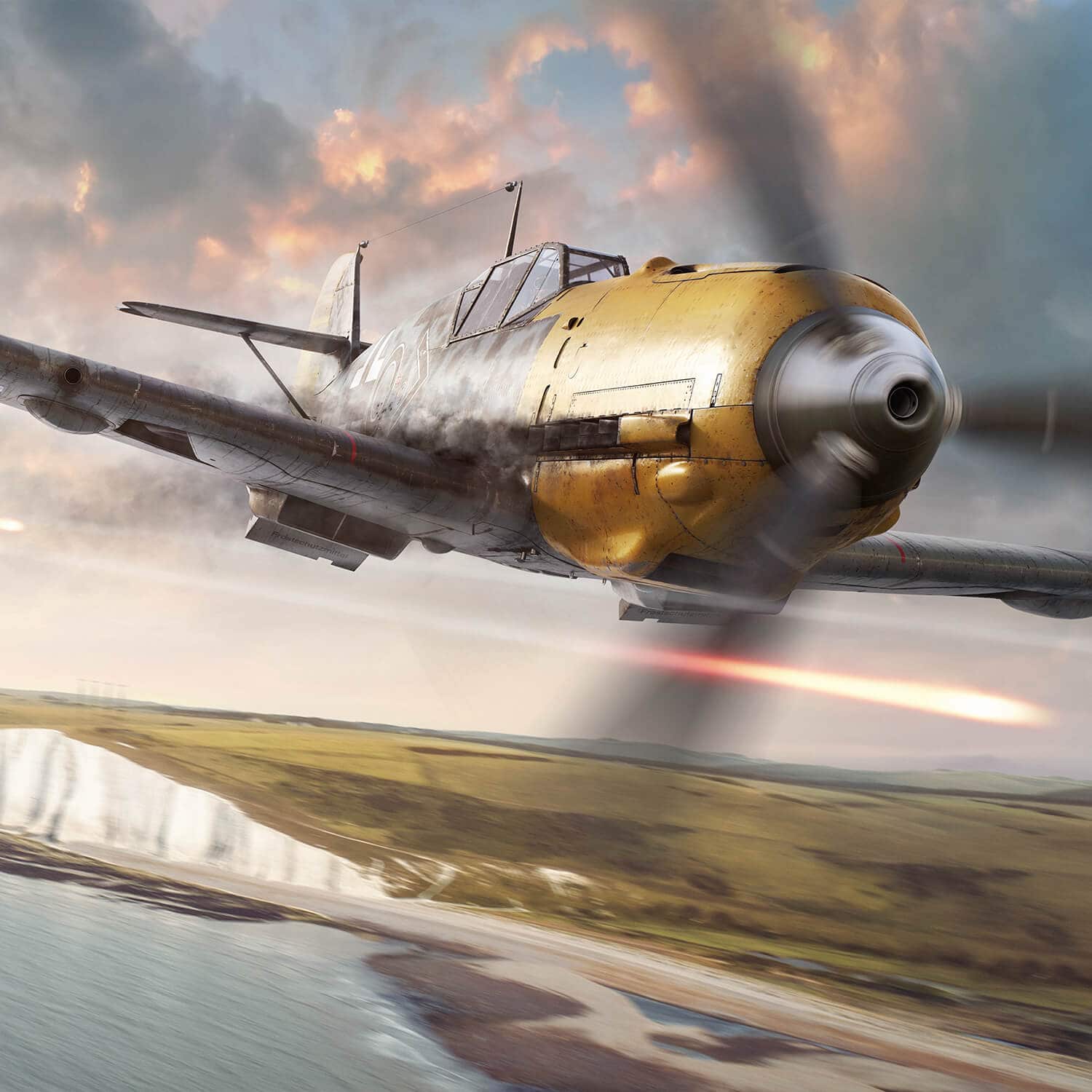 Czech Hurricane - Hawker Hurricane - Josef Frantisek - Battle of Britain - 1940
---
Join now and start earning points for different actions, and turn those points into awesome rewards!
SKU: PROD01000874
Product description
Automobilist x Josef František
None of the Allied airmen in the Battle of Britain wanted to fly with Czech pilot Sgt. Josef Frantisek DFM. Simply put, he was a renegade who "fought his own war" and was a danger to anyone flying in his formation. Because of this, the RAF and No. 303 Polish Squadron only allowed him to fly as a "guest" in a "spare" Hawker Hurricane.
Technology
3D modelling and CGI compositing
Production
High-quality offset print
Material
Premium heavyweight 175 g/m2 paper
How it's done
The Magic Behind
We design each print using a world-unique combination of 3D renderings and CGI technology allowing us to re-create each car to precise coats of paint and scratches with a level of detail never seen before.
About
Automobilist
We are a team of artists, creative thinkers, solution finders, automotive and motorsport aficionados, and perfectionists dedicated to design anything automotive. Creating premium 3D artwork for automotive enthusiasts around the world since 2012.