3D artwork
Created From Scratch
What you see is not a photograph. It is a 3D artwork featuring authentic renderings, all designed and built in 3D from scratch. This is how we capture and recreate moments from modern and historic motorsport in an artwork like never seen before.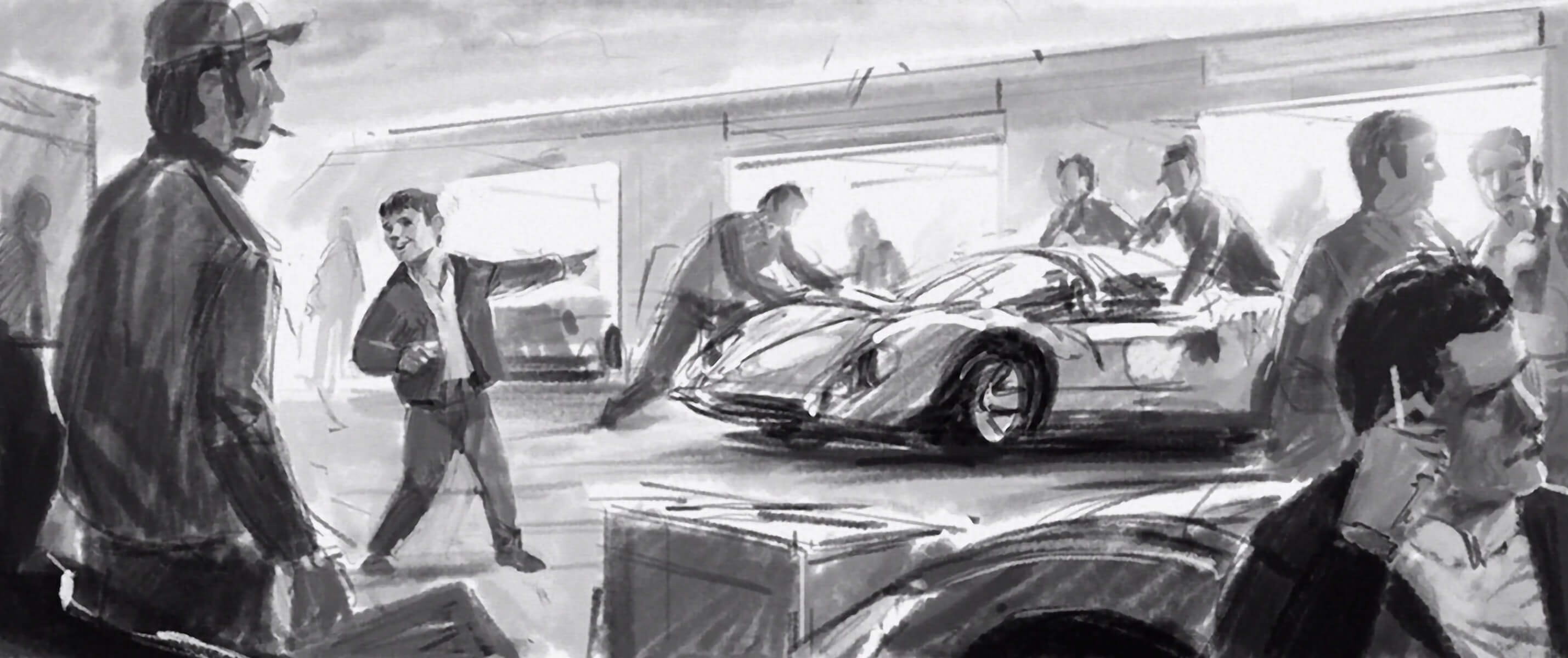 Before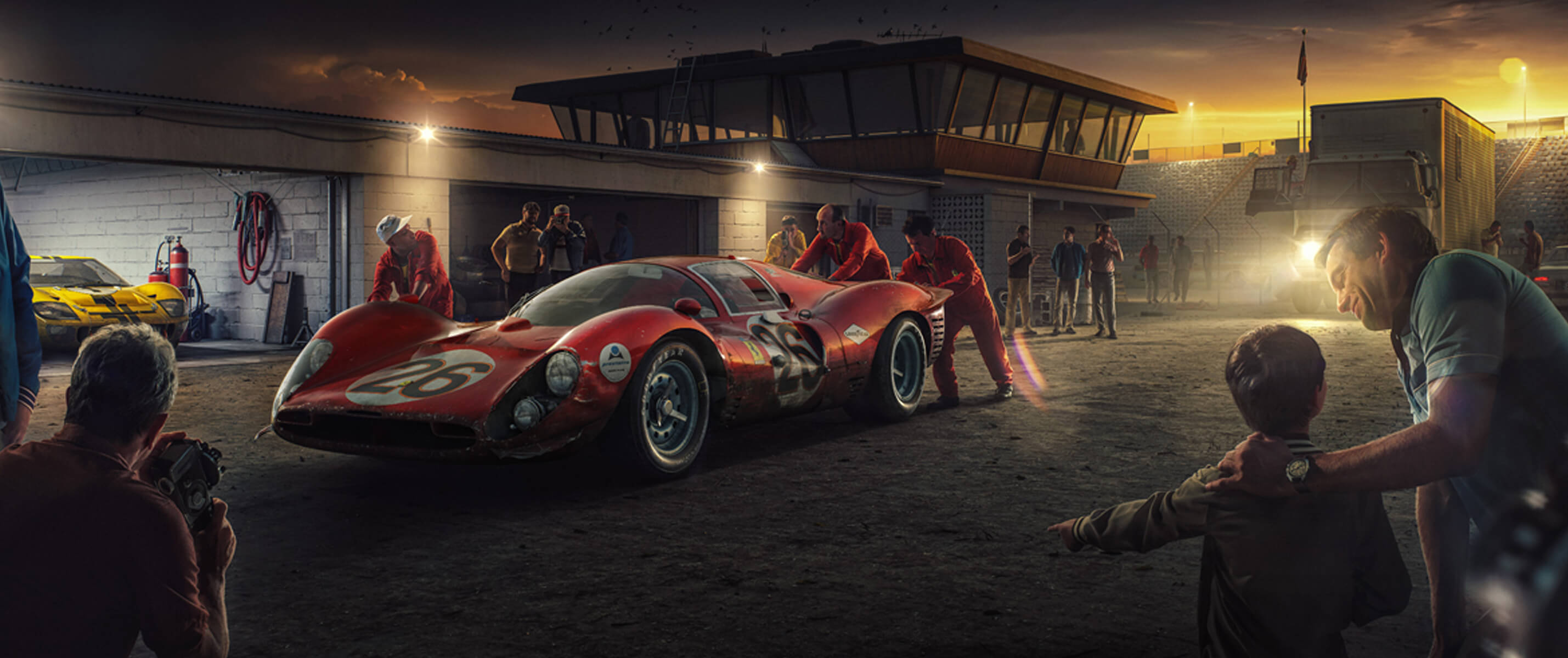 After
Recreating moments from modern and historic motorsport, Automobilist is highly recognised for their sophisticated 3D artwork.
Story behind
Ferrari 412P at Daytona
The 412P looked different to the other cars: much curvier, much brighter. All I knew is I wanted this red car to finish well. At the end of the first day, the Ferraris were out ahead – with my favorite, the one driven by Pedro Rodriguez and Jean Guichet, looking strong. I could leave the circuit happy – even if I was far too excited to sleep. At the crack of dawn, Dad and I were back at the track. I'd hardly slept but I didn't care. My car was now in third place… Yes! By the end of the race the Ferraris took the chequered flag three abreast. The 412P was battered and bruised. And that's how I'll remember her – beaten up beauty; glorious, victorious.
Configurator
Build Your Own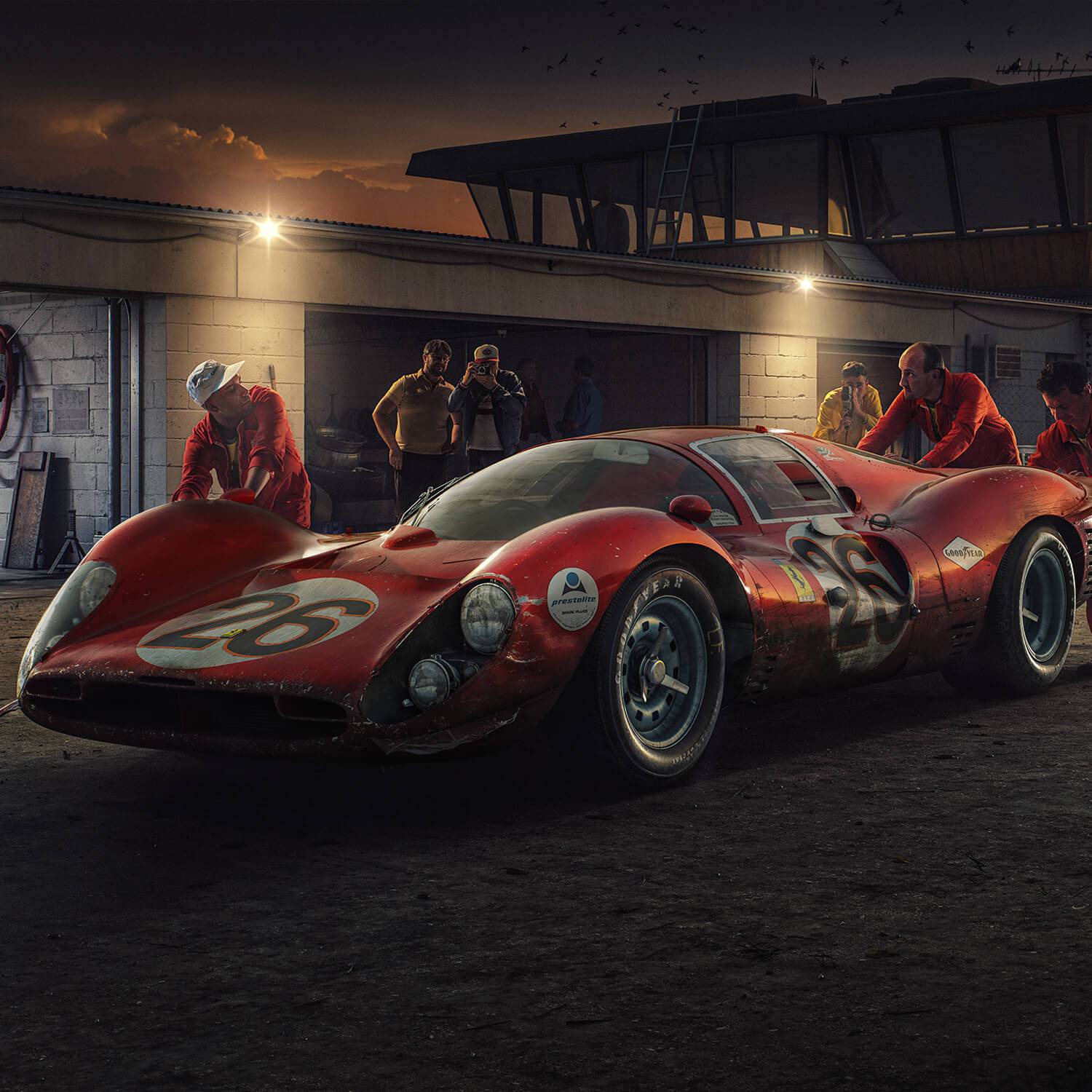 My Childhood Champion - Ferrari 412P - Daytona - 1967
---
Join now and start earning points for different actions, and turn those points into awesome rewards!
SKU: PROD01000905
Product description
Automobilist x Ferrari 412P
The haze of the heat, the sun breaking through the clouds, the unmistakable sound of a V12. I only have to see a glimpse of the Ferrari 412P's curves and I'm right back there – immersed in the atmosphere of Daytona, 1967. Fifty years may have passed, but I remember being there with Dad like it was yesterday…
Technology
3D modelling and CGI compositing
Production
High-quality offset print
Material
Premium heavyweight 175 g/m2 paper
How it's done
The Magic Behind
We design each print using a world-unique combination of 3D renderings and CGI technology allowing us to re-create each car to precise coats of paint and scratches with a level of detail never seen before.
About
Automobilist
We are a team of artists, creative thinkers, solution finders, automotive and motorsport aficionados, and perfectionists dedicated to design anything automotive. Creating premium 3D artwork for automotive enthusiasts around the world since 2012.