3D artwork
Created From Scratch
What you see is not a photograph. It is a 3D artwork featuring authentic renderings, all designed and built in 3D from scratch. This is how we capture and recreate moments from modern and historic motorsport in an artwork like never seen before.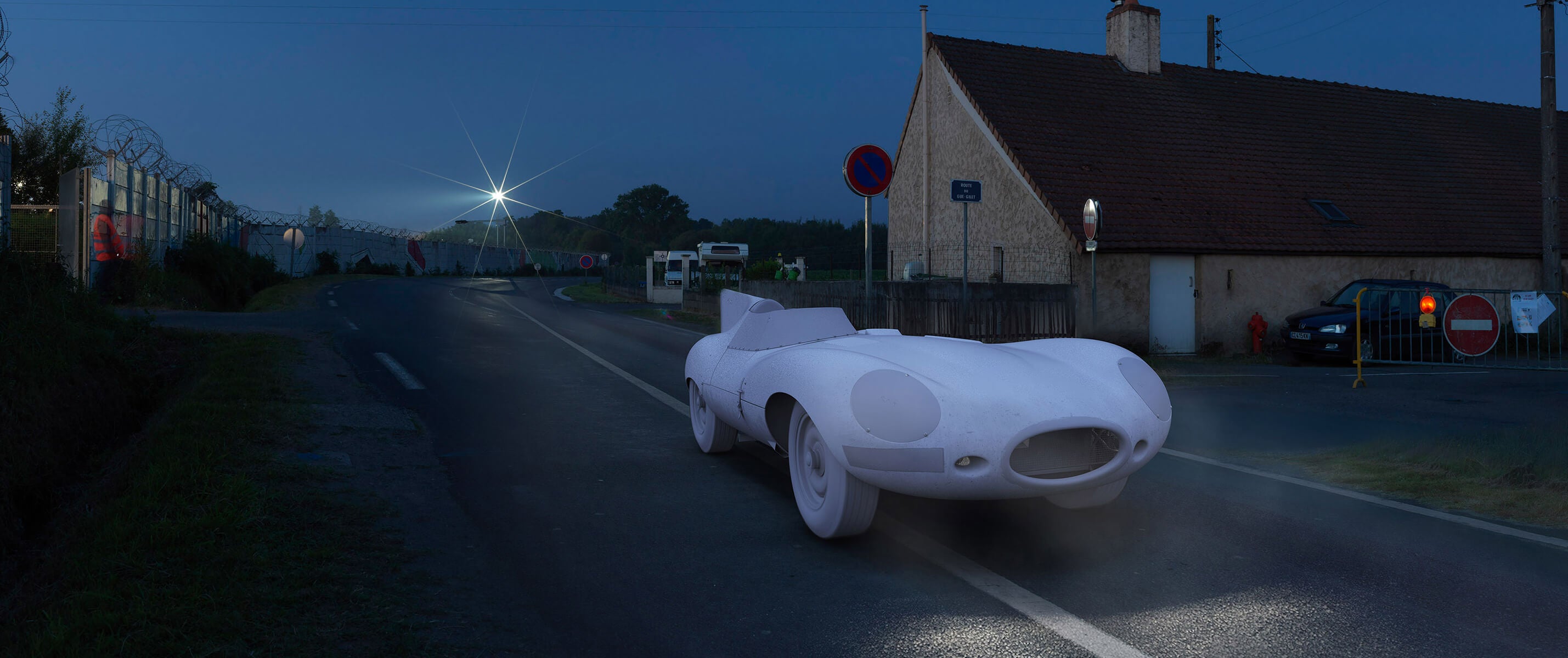 Before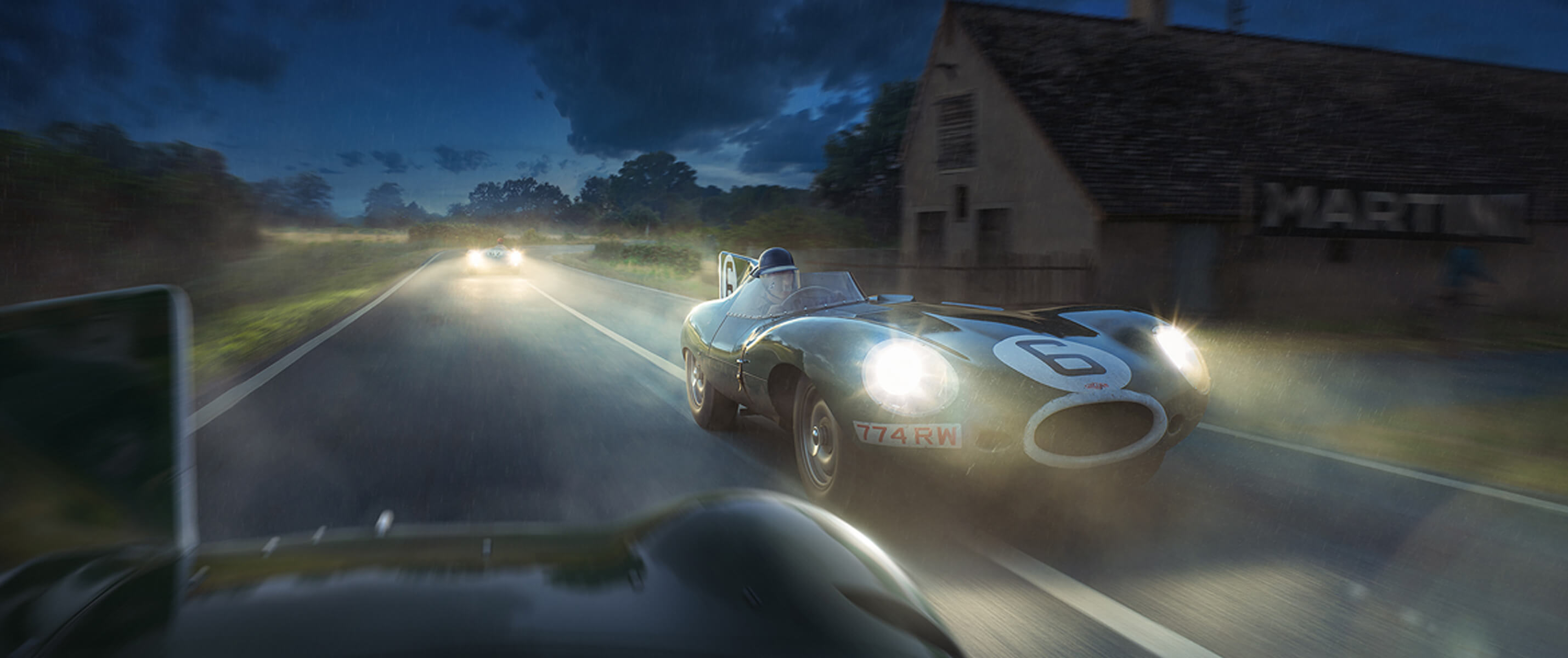 After
Recreating moments from modern and historic motorsport, Automobilist is highly recognised for their sophisticated 3D artwork.
Story behind
Jaguar D-Type at 24 Hours of Le Mans
Not many will remember Mike Hawthorn's skillful driving that day; only the sudden manoeuvre that led to the cause of the crash. Few will remember the victory being the Jaguar D-Type's first big win; only that the race prompted Mercedes-Benz to retire from motor racing until 1989. And no-one will remember the many moments of brilliance around the circuit in those 24 hours; only the scores of lives lost. The disaster stunned the world and led to some countries banning motor racing altogether – the crash was directly in front of a densely packed crowd protected by nothing more than a few hay bales. Our artwork depicts Hawthorn's winning number-6 D-Type powering towards the stretch of track where it all went wrong…
Configurator
Build Your Own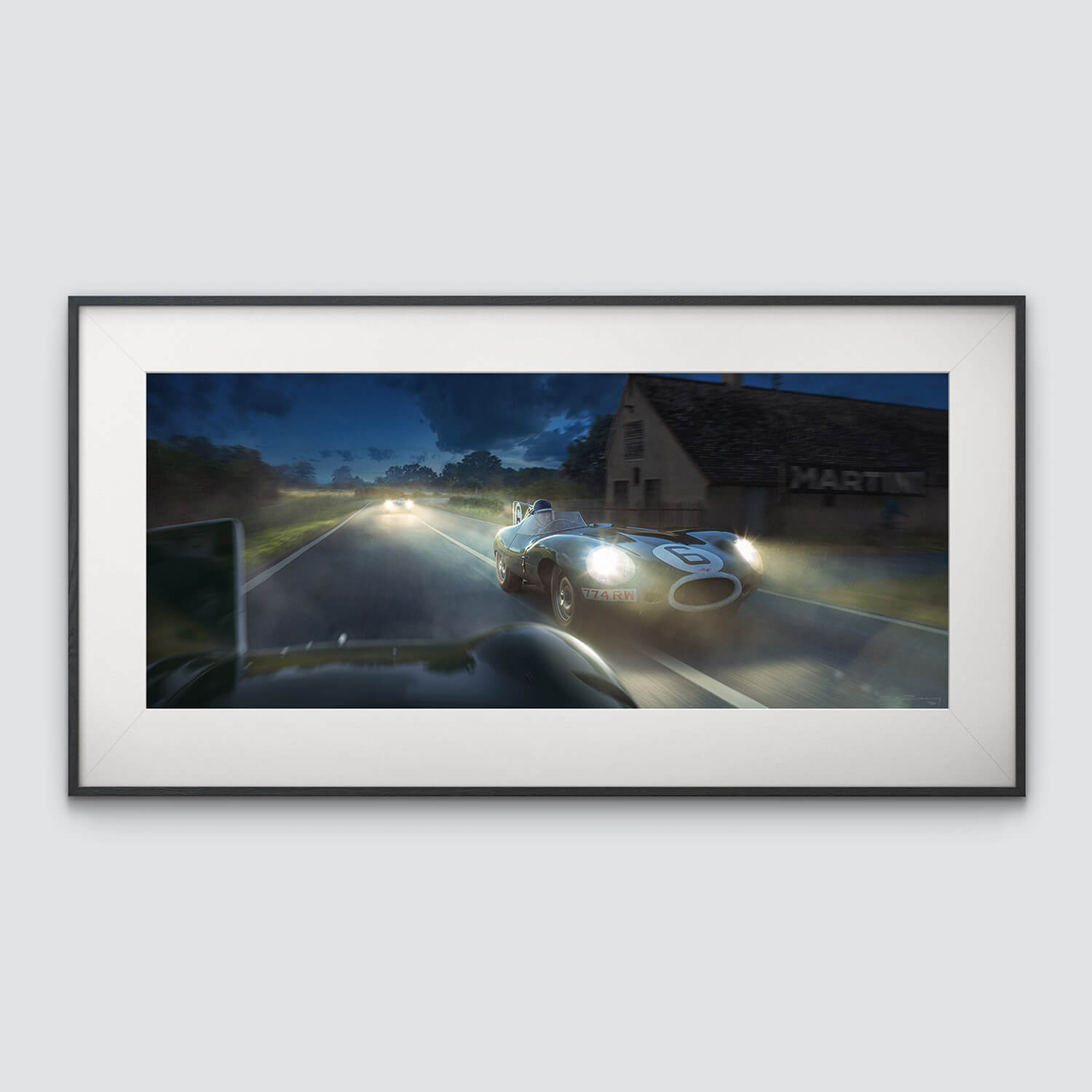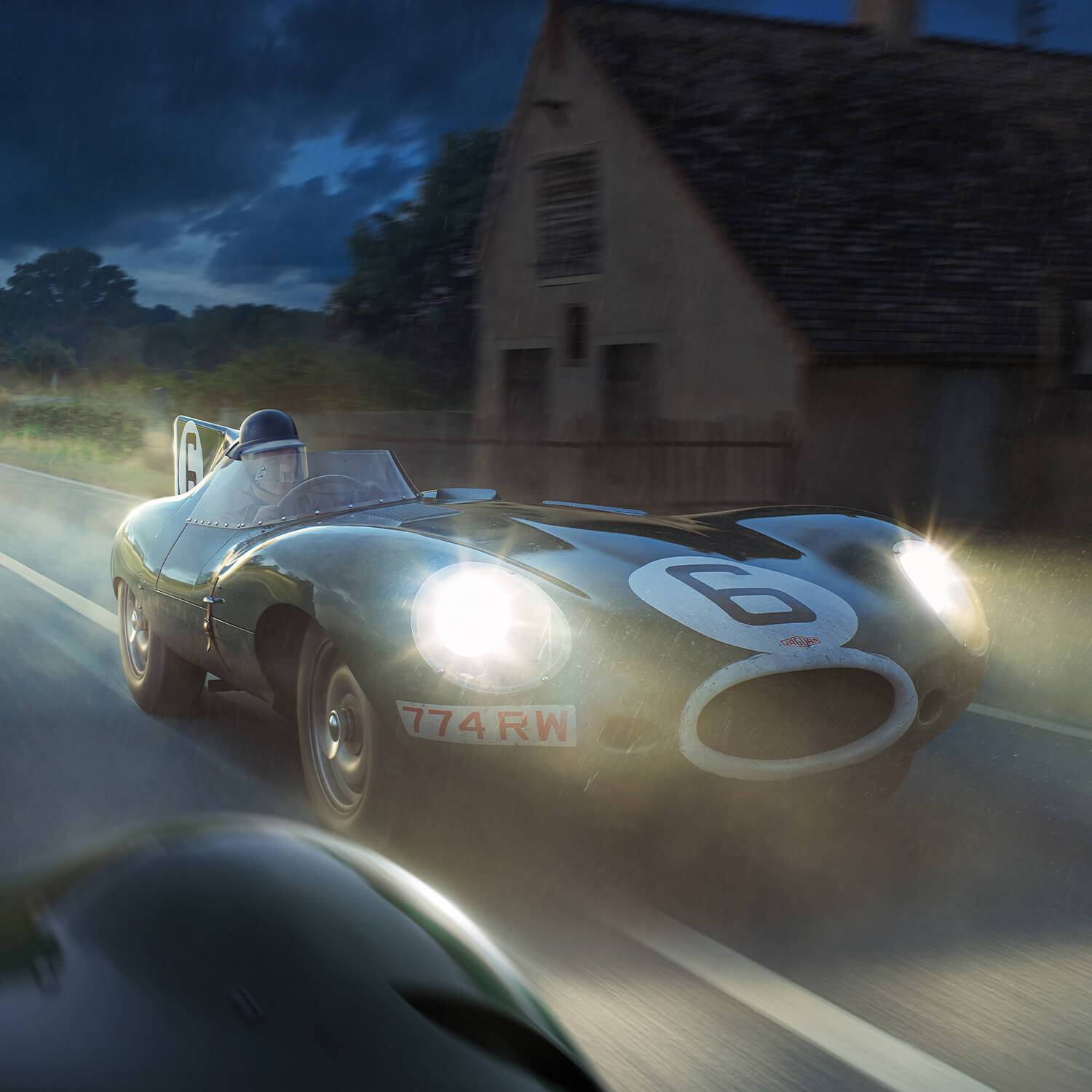 Race To The Death - Jaguar D-Type - 24 Hours of Le Mans - 1955
---
Join now and start earning points for different actions, and turn those points into awesome rewards!
SKU: PROD01000914
Product description
Automobilist x Jaguar D-Type
The worst disaster in motorsport history. That's how the 1955 Le Mans 24-hour race will always be recalled.
Technology
3D modelling and CGI compositing
Production
High-quality offset print
Material
Premium heavyweight 175 g/m2 paper
How it's done
The Magic Behind
We design each print using a world-unique combination of 3D renderings and CGI technology allowing us to re-create each car to precise coats of paint and scratches with a level of detail never seen before.
About
Automobilist
We are a team of artists, creative thinkers, solution finders, automotive and motorsport aficionados, and perfectionists dedicated to design anything automotive. Creating premium 3D artwork for automotive enthusiasts around the world since 2012.