3D artwork
Created From Scratch
What you see is not a photograph. It is a 3D artwork featuring authentic renderings, all designed and built in 3D from scratch. This is how we capture and recreate moments from modern and historic motorsport in an artwork like never seen before.
Before
After
Recreating moments from modern and historic motorsport, Automobilist is highly recognised for their sophisticated 3D artwork.
Story behind
Porsche 911 RSR Martini at Targa Florio
In front of a reported 700,000 Sicilian spectators, the Martini-sponsored model was driven to victory by talented Dutch driver Gijs van Lennep, and two-time Florio winner, Herbert Müller. Navigating the twisting mountain roads with skill and precision, the pair saw off the likes of Jacky Ickx, who crashed out in his prototype Ferrari, as well as a strong challenge from the successful Lancia Stratos. The race represented a special coming together between car and track: it was the immensely impressive RSR's debut season; but it was the last ever Targa Florio to be run as a World Sportscar Championship race due to a number of awful accidents and fatalities.
Configurator
Build Your Own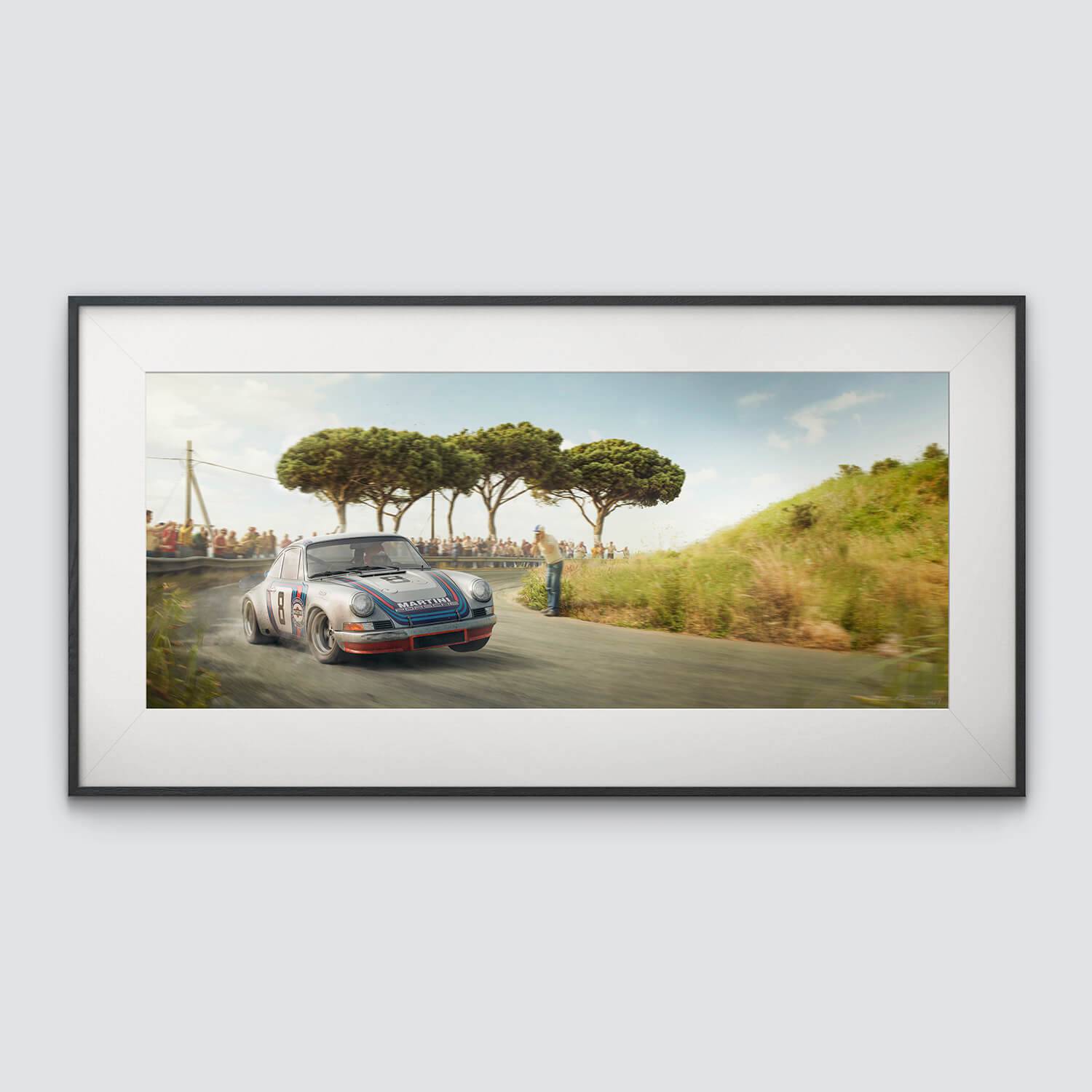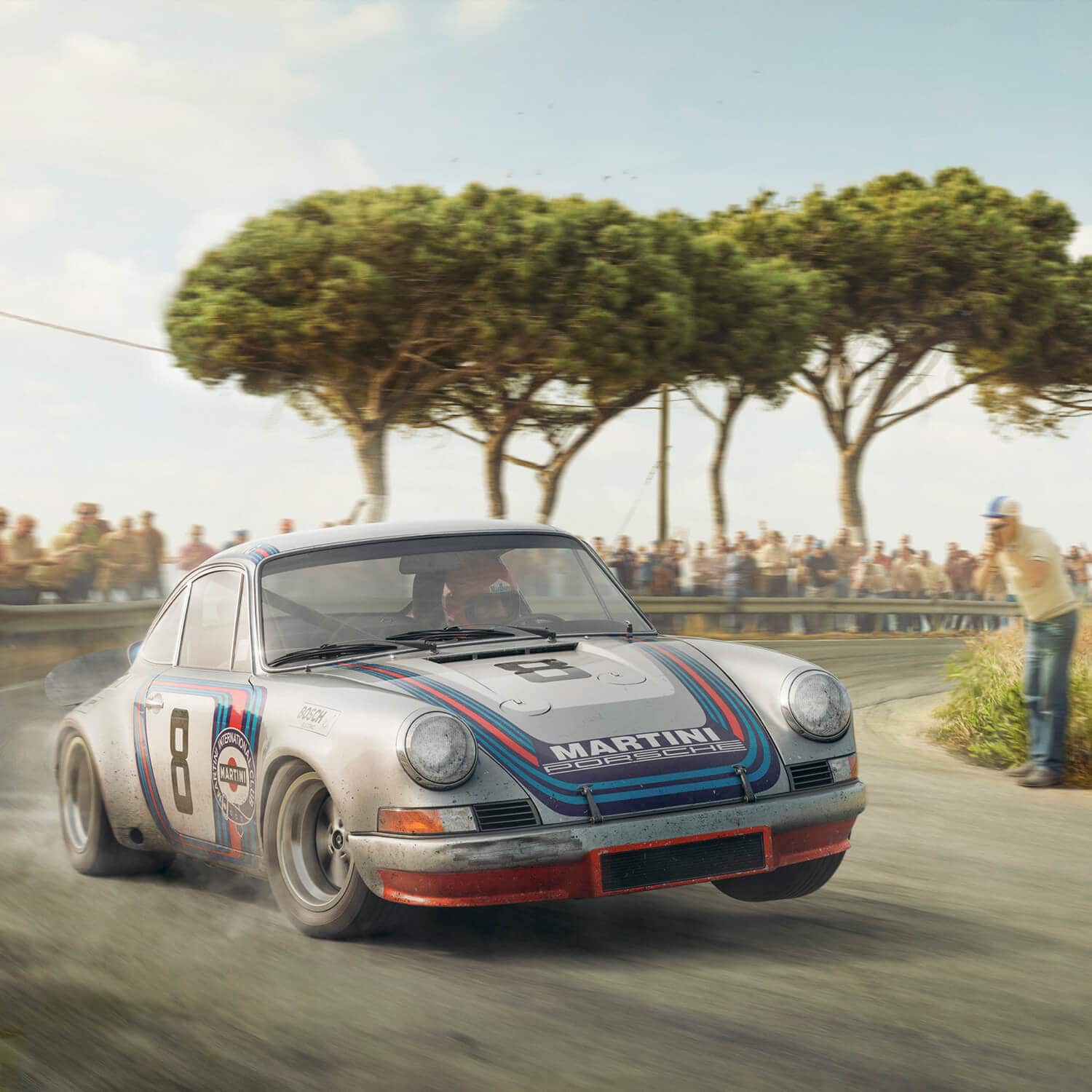 Racing Sport Redefined - Porsche 911 RSR - Martini - Targa Florio - 1973
---
Join now and start earning points for different actions, and turn those points into awesome rewards!
SKU: PROD01000917
Product description
Automobilist x Porsche 911 RSR
The Porsche 911 Carrera RSR was the star of the 1973 racing season. And at the legendary Targa Florio, the car stood out as being head-and-shoulders above the rest.
Technology
3D modelling and CGI compositing
Production
High-quality offset print
Material
Premium heavyweight 175 g/m2 paper
How it's done
The Magic Behind
We design each print using a world-unique combination of 3D renderings and CGI technology allowing us to re-create each car to precise coats of paint and scratches with a level of detail never seen before.
About
Automobilist
We are a team of artists, creative thinkers, solution finders, automotive and motorsport aficionados, and perfectionists dedicated to design anything automotive. Creating premium 3D artwork for automotive enthusiasts around the world since 2012.