3D artwork
Created From Scratch
What you see is not a photograph. It is a 3D artwork featuring authentic renderings, all designed and built in 3D from scratch. This is how we capture and recreate moments from modern and historic motorsport in an artwork like never seen before.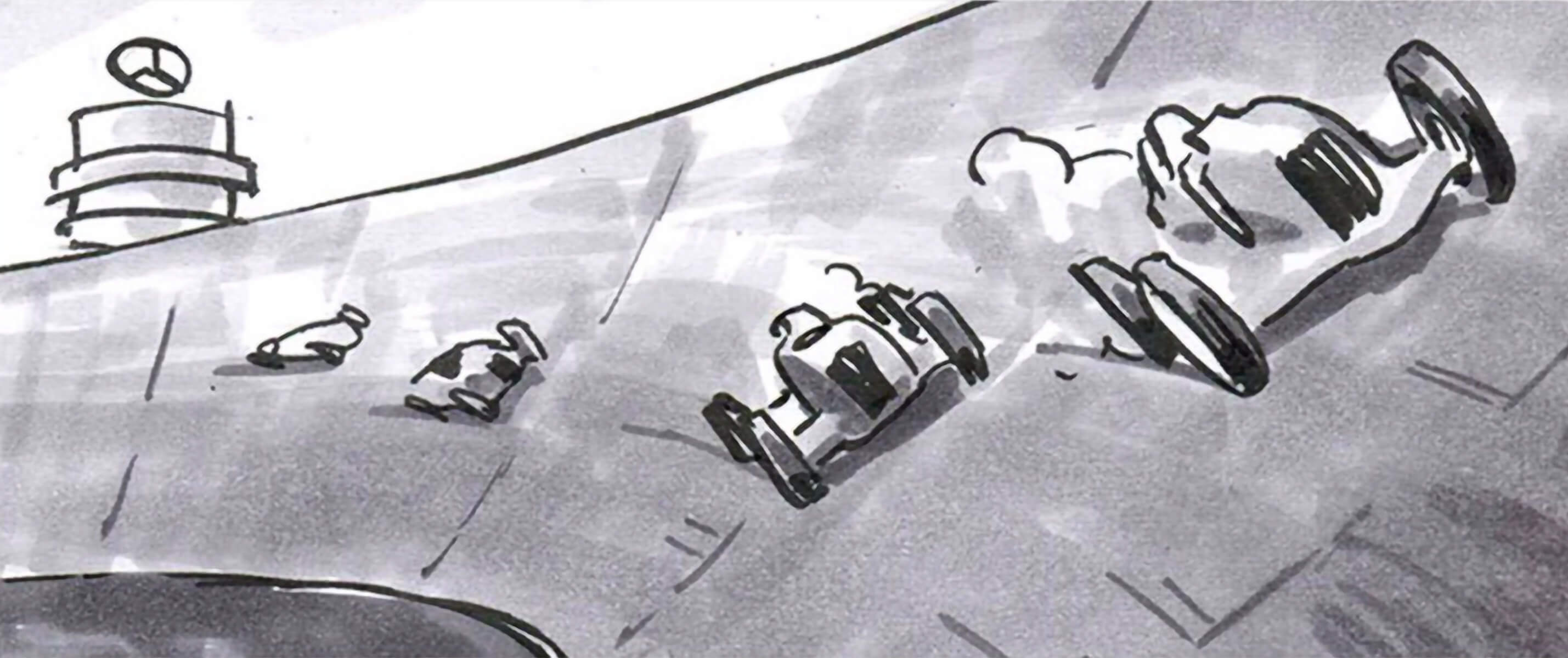 Before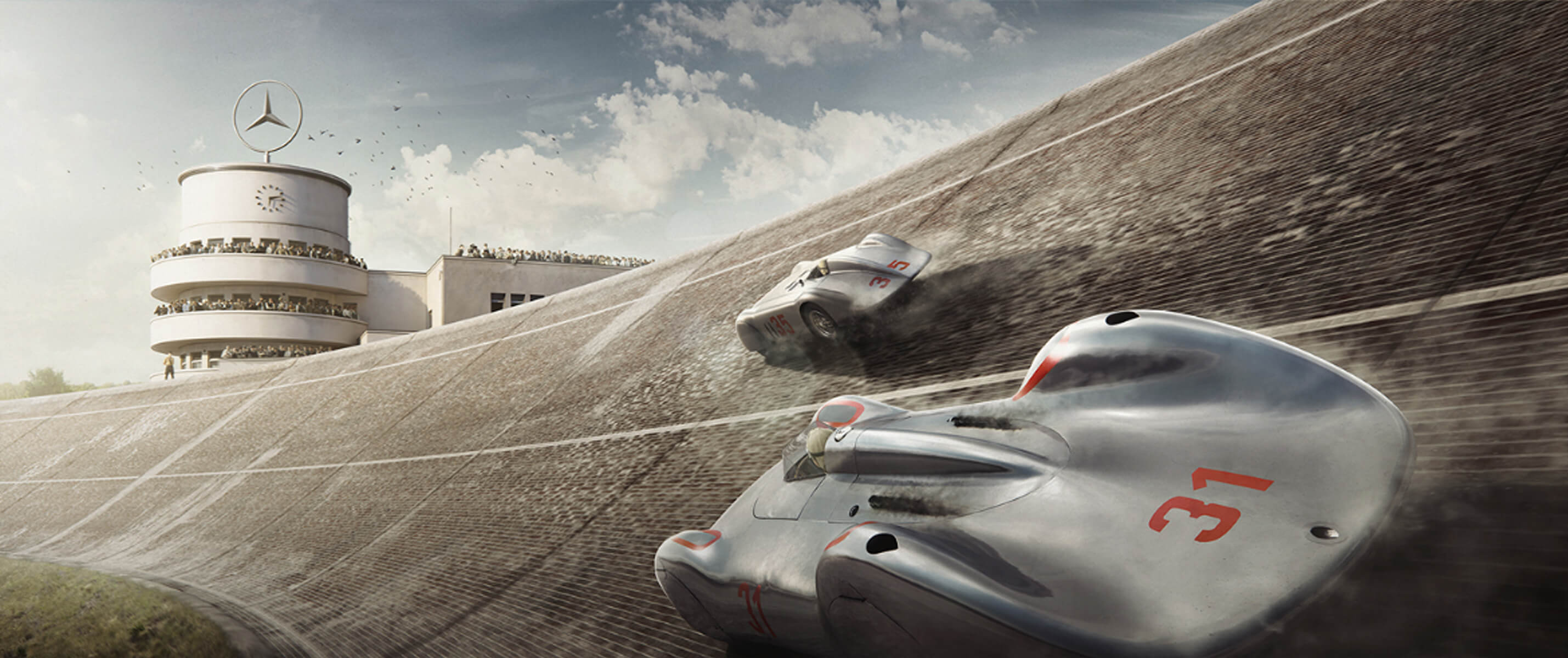 After
Recreating moments from modern and historic motorsport, Automobilist is highly recognised for their sophisticated 3D artwork.
Story behind
Bernd Rosemeyer at AVUS
Since the race did not count toward the championship, non-regulation Grand Prix cars were allowed to take part. Although Caracciola won the race, it was Rosemeyer's 4:11.2 lap time at an average speed of 276.39 kilometers per hour that made the history books. Rosemeyer's record remained unbroken for thirty-four years.
Configurator
Build Your Own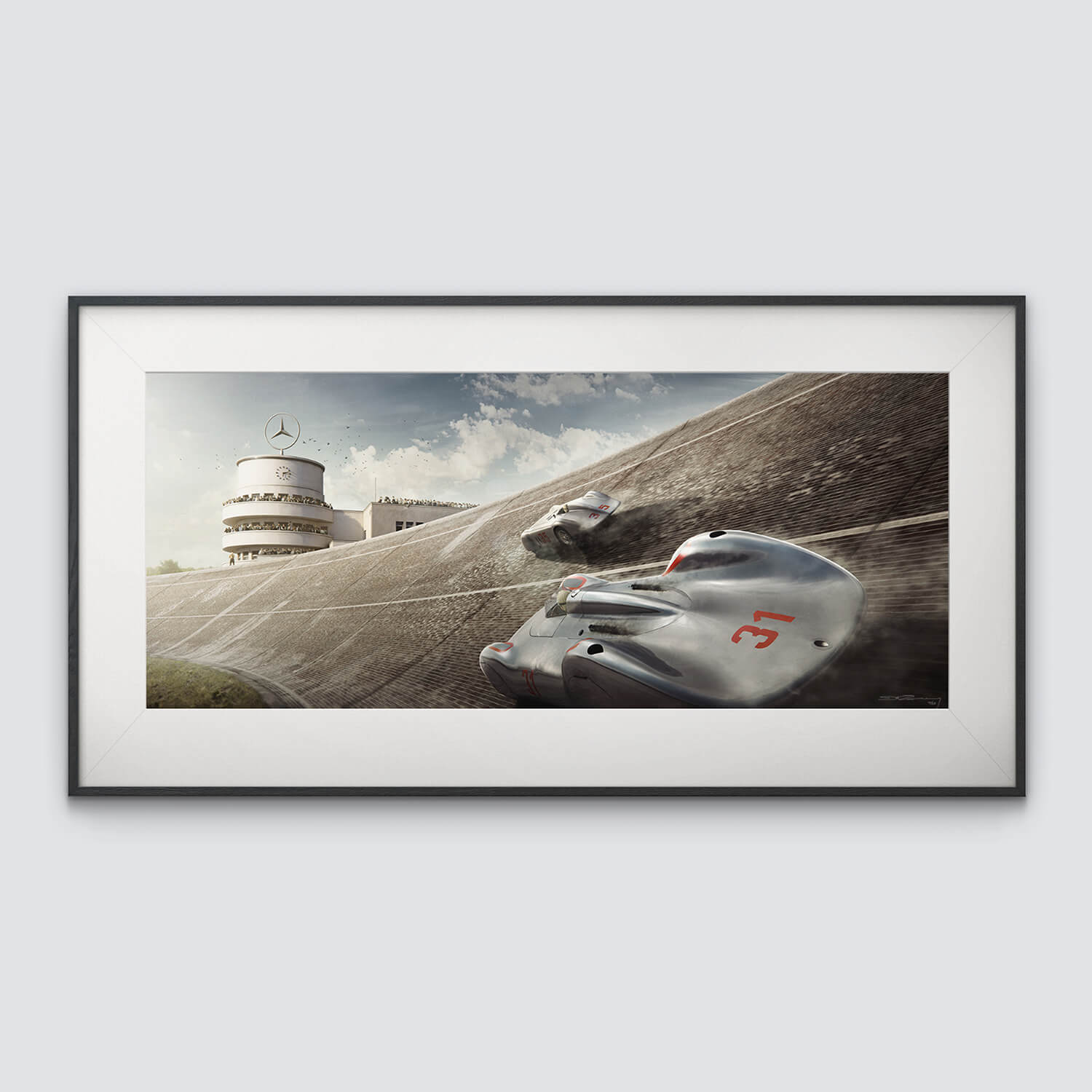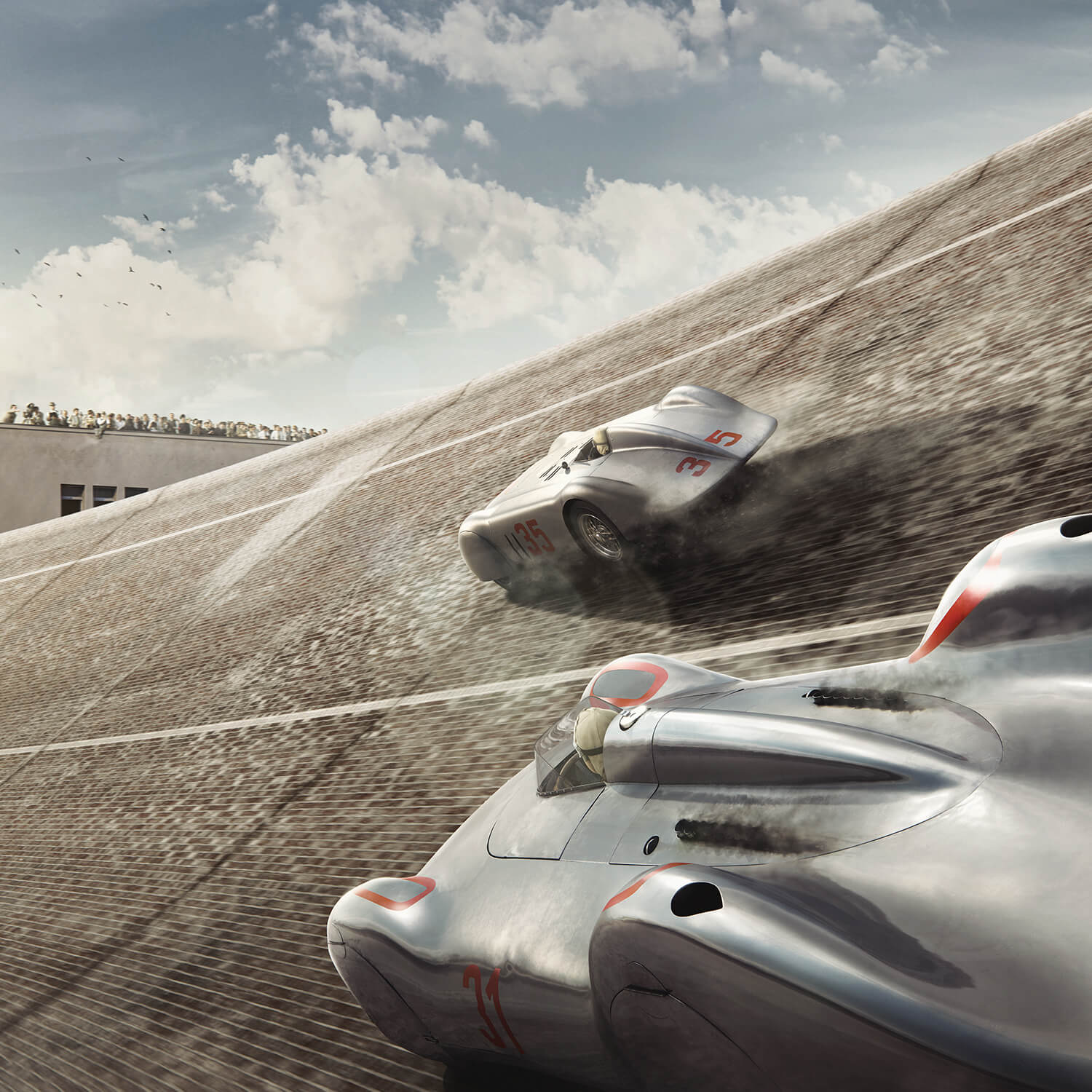 Steeper, Stronger, Faster - Auto Union - Bernd Rosemeyer - Avus - 1937
---
Join now and start earning points for different actions, and turn those points into awesome rewards!
SKU: PROD01000923
Product description
Automobilist x Bernd Rosemeyer
On the extreme bank of AVUS's north bend, Auto Union's Bernd Rosemeyer aggressively pursues the lead of Mercedes-Benz's Rudolf Caracciola.
Technology
3D modelling and CGI compositing
Production
High-quality offset print
Material
Premium heavyweight 175 g/m2 paper
How it's done
The Magic Behind
We design each print using a world-unique combination of 3D renderings and CGI technology allowing us to re-create each car to precise coats of paint and scratches with a level of detail never seen before.
About
Automobilist
We are a team of artists, creative thinkers, solution finders, automotive and motorsport aficionados, and perfectionists dedicated to design anything automotive. Creating premium 3D artwork for automotive enthusiasts around the world since 2012.